Back of Africa Adventure
4.8/5 – 81 Reviews
Located In:

Size:

5-10 employees (Founded in

2014

)

Member Of:

Kenya Association of Tour Operators (KATO) & KWS

Tour Types:

Small & medium group tours (Budget & mid-range)

Destinations:

Price Range:

$110 to $400

pp

per person

per day

(USD, excl. int'l flights)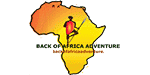 Paloma
–
BE
Visited: July 2017
Reviewed: Aug 27, 2017
Email Paloma | 20-35 years of age | Experience level: first safari
Great experience
We had a great experience with Back to Africa. The tour met all our expectations. Everything matched the offer. Allan helped us with all our questions. The guide (Kepha) was very nice, hardworking, and he did a big effort to find all the animals. We enjoyed very much all the visit in the parks with him. The food was also very good,Yusufu, the cook, was a very good one. I really recommend it.
Chan
–
KR
Visited: July 2017
Reviewed: Sep 7, 2017
Email Chan | 20-35 years of age | Experience level: first safari
Unforgettable Safari trip!
As I was travelling alone, I wanted to join a group tour, but matching the date was not easy. It was even hard to arrange my own tour as the response of the tour company was slow and not helpful. However, Allan was so prompt to respond that I could arrange the trip much much easier. The tour program was also substantial. My tour guide Kennedy and Freadrick were kind and passionate. They tried to find the animals as much as possible. They also had good knowledge about the animals and it was really helpful. It was an amazing experience. I should come back with my friends next time. Thank you very much for your effort!

Abby
–
AE
Visited: October 2017
Reviewed: Sep 23, 2017
Email Abby | 20-35 years of age | Experience level: first safari
Excellent tour.
I had a wonderful Experience with Allan. We exchanged emails regularly and he made sure that all my requests and questions were taken care of. It was a hassle-free trip and he also got me a good tour guide who made sure we get to see all the animals and he was very knowlegeable of the area. It was an amazing African experience and i higly recommend Allan to anyone who wants a budget friendly yet still amazing Africa safari.
Christina
–
CA
Visited: July 2017
Reviewed: Sep 28, 2017
Email Christina | 35-50 years of age | Experience level: first safari
Amazing Kenyan Adventure!!!
I would like to thank Allen for a trip of a lifetime to Kenya! I traveled at the end of July/beginning of August 2017 for a 5 day solo safari. This trip was beyond my wildest dreams. I spent a lot of time researching many different options for tours and Allen was able to give me exactly what I was looking for in terms of cost and experience. As a solo female traveler, I felt very safe. Allen gave me all the details I needed and was very quick with answering any of my questions. Obama was the best guide ever!!! In Samburu (one night and one full day) I saw the Samburu 5 and 3 of the big 5. Lions, Elephants and Leopards. I also saw Cheetahs, Giraffes, Dik Dik, Hare, Eland and too many others to name. In Lake Nakuru (one full day) I saw the remaining 2 of the big 5. I saw a huge male Rhino (very rare) and lots of Buffalo. In Lake Naivasha, (one full day) I was able to see lots of hippos in the lake. At Hell's Gate (one full day) I saw the wonderful scenery at a slow pace and was able to take lots of photos and see all the herbivores that lived there. On arrival in Kenya, Allen went out of his way to make me feel welcome. He helped me get a Safaricom SIM card and helped me exchange $. On the road in between destinations, Obama showed me many wonderful places. I got to stop at the equator and I got to see the Great Rift Valley overlook. With, my other guide Allen (different than the manager Allen), he showed me a local market in Lake Nakuru, where I was able to buy traditional Kenyan products, like a Masai blanket and a nice traditional shirt. I can't say enough good things about Back of Africa. It was amazing! I highly recommend to everyone wanting a traditional experience in Kenya with a local small company for great quality and almost a family like experience to go with Back of Africa. I cannot wait to go back to Kenya with Back of Africa. They showed me how to fall in love with the country. Thank you for the best trip of my life!!!!:)
Popescu Adrian
–
RO
Visited: October 2017
Reviewed: Sep 30, 2017
Email Popescu Adrian | 20-35 years of age | Experience level: 2-5 safaris
3 days safari
Hello everybody.
I was in September in a 3-day safari, organized by Back to Africa, and I want to tell you that everything was well organized and what we discussed on email actually happened. Use the services of this company with confidence!
Jordan
–
Visited: October 2017
Reviewed: Oct 8, 2017
Email Jordan | 20-35 years of age | Experience level: first safari
Great budget experience!
Had a great time and saw everything but the rhino. Ziggy, our guide, was great, and the whole thing went off without a hitch. If you're looking for a great safari experience on a budget, this is it. Just be careful if you go during rainy season as (at least when I went) the tents weren't waterproof.
Ramanathan family
–
US
Visited: October 2017
Reviewed: Nov 2, 2017
Email Ramanathan family | 50-65 years of age | Experience level: first safari
Awesome experience!
We did the Masai Mara, Lake Nakuru, Amboseli safari through Back of Africa in September '2016 when our daughter was doing a fellowship in Kenya. Our contact person was Alan who organized the tour for us and George was our tour guide. The tour was very well organized and we found George to be a very knowledgeable, personable and friendly tour guide. It exceeded all our expectations and we really enjoyed it and got to see the big 5 + a lot of other animals. Our request for vegetarian food was well accommodated!
Ben
–
BE
Visited: October 2017
Reviewed: Nov 21, 2017
Email Ben | 20-35 years of age | Experience level: over 5 safaris
Allan for Safari hero!
I write this review some weeks after our wonderful trip to Masai Mara with Back Of Africa Adventure. We had some time to digest our overwhelming experiences in Masai Mara, and although we have seen many other national parks and game reserves in the meantime, I still appreciate our experience in Masai Mara a lot. We arranged the tour in Nairobi the day after we arrived in Tanzania with our incredibly helpful and trustable tour organizer Allan Milambo. I have to admit, it took us some time and effort to look for a decent tour with a democratic pricing we trusted. However, finding a company like Allan's, makes up for this little adventure. Regarding the tour: everything was perfectly arranged and according to expectations (we did the standard three-day package). The guides were well informed, the travel company was great, the food was good (not as good in the Tanzania parks though). There existed a charming collaboration between the guides of other companies (an 'if one car stuck, everybody stuck mentality'). Accommodations were perfect. On the way back to Nairobi, I forgot my powerbank, phone charger and electricity converter during one of the stops. I contacted Allan, who did everything to get me back these items. He could only recover the phone charger and electricity converter but compensated me in cash for the powerbank. An extremely warm sign of hospitality and craftsmanship. We would travel again with Back Of Africa Adventure. Good luck Allan!

Amy
–
Visited: January 2018
Reviewed: Feb 9, 2018
Email Amy | 20-35 years of age | Experience level: first safari
Had an amazing safari experience :). Back of Africa (Allan in particular) were very well organised.
The organisation leading up to the safari was excellent. Allan was very efficient answering my many logistic questions via email.

The safari itself was amazing!! Had such a good experience on both safari trips (Masai Mara and Lake Manyara/Tarangire Park).

Would definitely recommend Back of Africa for those on a budget :)
Dean
–
US
Visited: January 2018
Reviewed: Feb 11, 2018
Email Dean | 50-65 years of age | Experience level: first safari
The review below is the personal opinion of Dean and not of SafariBookings.
Wonderful wildlife viewing; logistics could use some work.
I took a 6-day tour of Maasai Mara, Lake Nakuru, and Amboseli. Leading up to the tour, Allan's communication was excellent, and he answered all of my questions, sometimes within minutes. The two guides I had were very adequate, especially Obama, who was exceptionally knowledgeable and pleasant. The wildlife viewing went beyond my expectations, which made the safari highly worthwhile. When we arrived at the Maasai Mara camp, there was a problem with my accommodation reservation, so Allan helpfully arranged for me to stay at another camp. The vans we traveled in were functional for a budget tour. However, on the way back from Amboseli to Nairobi, we had to stop twice for flat tyres, and at one point I had to wait for an hour alone in the van beside the highway while my guide went to purchase a new tyre. It ended up taking nearly 12 hours to get back to my lodging in Nairobi! However, Obama handled the adversity well, and it was not nearly as unpleasant an experience as it might have been. Allan was very apologetic about the mishaps. In sum, the time in the game parks was wonderful, but if you book with Back of Africa Adventure, you should probably be prepared for an "adventure."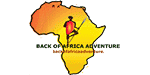 Reply
from

Back of Africa Adventure

Posted on Feb 12, 2018

Jambo Pro. Dean,
We would like to offer our deepest apologies for the trouble you had to experience due to the flat tires on your last day trip with us from Amboseli National park.

This situation is not ordinary and these incidents are not typical of us as a company. We are very serious when it comes to our client's satisfaction and have a zero tolerance policy in this respect though at times we fail.

We appreciate that you understand that mistakes sometimes happen despite the numerous checks and measures. We are very sorry that this happened to you on your way back at the end of your trip. Be rest assured that we are having our "lenses on" just to ensure that we have zero tolerance to flat tires on the African roads.

After studying the matter, we found out that the cause was as a result of low quality tires that were supplied to us from our new dealer and since that time we switched back to our original suppliers which is Yana tires. This is clearly a mistake at our end and we take responsibility for it.

Due to this unintentional error and as a token of appreciation to you as our client, we are going to extend a day trip offer to hell's gate National park any time you get time off your busy schedule.

This is the least that we can do to compensate for the inconvenience caused on your last day journey back to Nairobi. We do hope this resolution fulfills your expectations on our services.

To make things even better, we have taken a number of measures by strengthening our transport department to ensure that we eradicates flat tyre issue do not happen again in the future. It is due to you that we have realized this and we thank you for sharing your experience with us across the globe. We prefer to learn and improve under better conditions but sometimes this is just not possible.
One more time we apologize and we hope to keep you as part of our valued customer base for a very long time.
Please do not hesitate to share your thoughts and feedback with us at any time via e mail or phone calls. We are here for you.
Back Of Africa Adventure.
Disclaimer
All corporate and/or tour info is provided by Back of Africa Adventure, not SafariBookings
The tours offered by Back of Africa Adventure are subject to their terms & conditions