Mambo Gorilla Safaris Uganda
5.0/5 – 22 Reviews
Office In:

Size:

20-50 employees (Founded in

2008

)

Tour Types:

Custom budget & mid-range tours that can start every day

Destinations:

Price Range:

$200 to $3,800

pp

per person

per day

(USD, excl. int'l flights)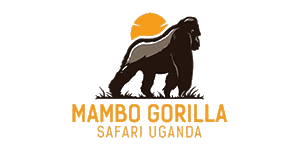 Request a Quote


for a custom tour
Your request will be sent directly to the operator
If preferred, you can contact the operator directly
KT
–
PL
Visited: September 2018
Reviewed: Oct 6, 2018
Email KT | 35-50 years of age | Experience level: 2-5 safaris
Incredible experience!
I had my 9-days trip with Mambogorilla Safaris.
It's more than a safari and gorilla trek as you have one in a lifetime opportunity to be inspired and witness the sheer joy of children during the visit in elementary school & orphanage founded by Didan.

Last but not least -Bunyonyi View Resort, magical place to chill and relax, with one of the best views onto the lake Bunyonyi.

I would recommend this company to my friends and will go with them again next time when I travel to Uganda.
Noah
–
DE
Visited: June 2018
Reviewed: Jul 12, 2018
Email Noah | under20 years of age | Experience level: first safari
The Best Introduction to Africa on Earth
Me, as a 19 year old first time visitor and solo traveler in Africa, I was very excited but nervous nonetheless to visit the pearl of the continent. With Mambo Gorilla Safaris Uganda I had the privilege to explore the western part of the country and from my heart I want to thank Didan and the whole team for giving me the most precious memories, a lot of inspiration and the safari of a lifetime.

The program included a two nights - three days safari in Queen Elizabeth National Park and a couple of days for contemplation and relaxation at beautiful Lake Bunyonyi.
The savanna landscape of the national park in and of itself is a dream come true for every nature lover. To that, add the abundance of wildlife and the local communities I came across; it seriously takes my breath away just thinking back.
Seeing Hippos, Gazelles, Elephants and animals I didn't even know existed up close makes for some great photographs and left me in awe.

My personal highlight was probably the boat ride onto Lake George where we were able to see a big group of Elephants crossing the water onto a nearby island.
Back in the fishing village from where we departed we took a community walk, seeing the everyday lives of the locals and diving deep into their culture and traditions.
Also very educational for me was a small trip to one of the salt lakes where a lot of the locals earn their living. During dry season you will be able to see them harvest the salt and get some very interesting insights into the local salt industry. Also there are pink flamingos on the water!

I can only praise the knowledge, storytelling skills and open heartedness of the guides, it's definetly them who make this experience stand out from other tours. The hot savanna air was always charged up with laughter and happiness with these guys around! They tried their best teaching me their local language, which probably was good fun for both sides. At the end of the trip I feel we have become close friends and just to hang out with them would be reason enough to return here. Maybe I go for some gorilla trekking with them next summer...

Viewing the stars at night from the terrace of our (very nice and beautiful) lodge can easily compete with my memories of the Nepalese Himalayas and falling asleep to the sounds of the bush is a breeze. In this well preserved natural environment, I really appreciated Mambo Gorillas Safaris' emphasis on eco friendly and responsible tourism. Having respect for the animals and environment is definetly a must for me but from what I've heard unfortunately is not always a priority.

Didan explaining to me the vision of his enterprise and how important sustainability in tourism is when we got to Lake Bunyonyi, was truly eye opening. It was the perfect place to let all these new impressions sink in. Bunyonyi View Resort probably has one of the best views onto the lake and the whole team working there is just incredible (shoutout to everybody working in the kitchen: good job!). Lots of talking, lots of silence and a lot of rejuvenation. I could get some secret tips from the staff on great activities and viewpoints around the lake, and Didan took me to his Loving Hearts foundation, a school that supports children in need and provides them with good education and support in everyday life.

Alltogether I want to leave a rating of ten out of ten and highly encourage you to also enjoy a safari with Mambo Gorilla Safaris, they customize your adventure to your own personal interests and budget. And the value of a good guide seriously can't be overestimated. Again, webale (thank you) to everyone who made this possible!
Andreas Grundtvig
–
DE
Visited: January 2018
Reviewed: Jun 16, 2018
Email Andreas Grundtvig | 35-50 years of age | Experience level: 2-5 safaris
Incredible experience with excellent, reliable service
My wife and I visited Jambo Resort just after New Year. When others said that it was doubtful if we could still see the gorillas (we planned our trip very late) Mambo Gorilla Safaris were our saviours. They looked after us and made sure we saw what we came to see. The trek in the Impenetrable Forest (just the name is exciting) was led by an expert guide who showed a clear respect and love for the environment and animals we were searching for. We had an incredible experience with sufficient time close up to the animals so as not to disturb them but at the same time get some great photographs and memories to last a lifetime. I highly recommend this organisation.
Verena
–
Visited: June 2018
Reviewed: Jun 8, 2018
Email Verena | 20-35 years of age | Experience level: 2-5 safaris
Spontaneous sa
Mush and I always stay at Bunyoni View Resort when we are in the area and this time we spontaneously decided to finally see the gorillas. We had not really planned this but Didan and his team were able to organize our trip in a few hours and we went the next day. We were surprised that in this short time he was able to provide us with a great service since we heard most tours take weeks in advance to plan this. Didan was the one who drove us safely after which we enjoyed the track for about one and a half hours. We were lucky to have a guide who shared his expertise and answered all of our questions. It was a fantastic experience and I can only recommend Mambo Gorilla Safaris Uganda to everyone who is looking for an adventure - planned in advance or just as an unexpected treat.
Eva
–
Visited: July 2017
Reviewed: Sep 3, 2017
Email Eva | 20-35 years of age | Experience level: first safari
Great trip and good experience
My name is Eva. Me and my father are planning a Ugandan vacation for the whole family. We came across a holiday package with www.lovingheartsuganda.com. It seems pretty organized and systematic but we're unsure whether is responsible for a great Ugandan vacation but amvtellung it all ended in just great memories! Great drivers with experience and information, nice cars and Great choices of hotels
Elli
–
DE
Visited: December 2016
Reviewed: May 28, 2017
Email Elli | 50-65 years of age | Experience level: first safari
You never forget!
It was our first time in Africa and so also in Uganda.
We wanted to book the gorilla-trecking and we searched for a guesthouse in the nationalpark.
And we found! So we stayed 9 days at Bunyonyi View Gorilla Packers, made trecking and also volunteering in the school. Everything is written here already and YES, it is like that.
The children and also all the other nice people we met went directly in our hearts.
So when we went back in Germany, we thought everyday about the school, the children....and so we started in february a foundation. We travel since 25 years, we saw so many poorness in different countrys, but now we are the first time able to help also directly from Germany- because we trust Crystal and Didan.
We are sure, they do so much for the kids and the money we sent is not going in there own pockets.
So you can see pictures of the school and the children on this side and we are happy about every donate ( now we collect for Siana and her family; they lost their home by a heavy rain):
https://www.leetchi.com/c/soziales-von-elke-zaksek
Gabriella
–
PE
Visited: April 2017
Reviewed: May 8, 2017
Email Gabriella | 35-50 years of age | Experience level: 2-5 safaris
Loving atmosphere
The second time i go to Uganda to visit the loving hearts and im so happy to see how the kids grows and seems happy even though the circumstances has not been the best growing up as an orphan
The teachers are doing a great job, fully engaged in each child
Annika
–
DE
Visited: January 2016
Reviewed: Jan 14, 2017
Email Annika | 20-35 years of age | Experience level: 2-5 safaris
Perfect safari with super safe driver!
Uganda has lots of great things to do and much beautiful thnings to see. So make sure that you are going on a safari at least for 3 days.
I can totally recommend Loving Hearts. It is not just the amazing hostel und the incredible work at their school, ot is also the organisation of safaris! We did a "3 night" safari with them and an extra "gorilla safari" the other day. Both was totally perfect. Good organisation, good accomodations and the important thing: a good driver!
Next time in Uganda, we will book the same agency again!
Chris
–
US
Visited: November 2015
Reviewed: Dec 2, 2016
Email Chris | 20-35 years of age | Experience level: 2-5 safaris
The highlight of East Africa
By recommendation, a friend and I booked our Gorilla trekking safari through loving hearts. After the initial fear of paying upfront and through an African payments website, we arrived and were totally floored by this lodge, the people who worked there, the food, the lake, the views, but most of all the school. Spending an open day with the teachers and students was supremely life changing. The compassion and story of the couple that founded the lodge and the school was heart warming. I ended up sponsoring a young boy, and becoming friends with many more. I cannot recommend the safari services or the people here highly enough. I fully trust them to give a fair price and deliver on what they promise and am very much looking forward to returning for another visit soon!
Monica Lundell
–
SE
Visited: October 2016
Reviewed: Nov 21, 2016
Email Monica Lundell | 50-65 years of age
my travel back to africa
This is where it started last year.
I, Percy (the man in my life) and some friends would go to Uganda for a dance and safari trip two weeks. We visited the school just outside Kampala. Bit and bit, it took a few hours in the car on a bumpy road. This place is one of the most beautiful I've seen of them, I have been on.
During the time we were here so we greeted also a school for orphans. These children are so innocent and yet so excited and happy for all the love. They danced and sang for us and it was there that made me know what I do. The feeling of wanting to go back was so strong it was like not to stop. I could not forget the children. Later, when I got home I looked at my pictures and movies and had such a strong desire to return, it made my eyes water.
It was then that I decided - I have to return!
In December last year began planning. I also contacted the Didan Atakunda, Manager at the school and asked if I could come down and work for a month. I was and am so welcome. I have worked and will work extra few Saturdays to get up extra money and finance this month when I pay everything myself.
So now - September 29, 2016 I fulfill my dreams, I go back to the children who made a big impression on me, in my soul and my heart. I'll spend a month there and it will be a fantastic experience. I start this travel blog for those who want to follow me - before, during and after the trip. I will add pictures and links there are more people who want to do the same.
I put a picture here on the amazing kids happy that I have such a strong desire to. It will be wonderful to meet them again. My first day in the Ugandan capital of Kampala was quite alone. My breakfast consisted of a glass of water and watermelon. I had contact with Didan on the phone and we decided that my friend Mush to come and get me some food. We went boda boda to Cayenne restaurant and ate pizza. He entourage even with and exchanged money. Later in the evening we went to dance class. I came home at 22 the time. Happy tired and satisfied.
This fatal city with a throng of people, boda boda and cars. You really watch out. For those of you who do not know what a boda boda is so, it is a motorcykel and it works as a taxi.
New day. Breakfast 3 bananas and a cup of coffee shop. Didan came and got me and we went to the Wildlife Education Centre in Entebbe. A place for both sick and healthy animals. Mush and I fed the wild animals and it was really fun. I slept one night at Entebbe bed and breakfast for backpackers.
There I met Nathalie. A 25 years olf African girl with alcohol problems. She drank to forget. The week before, her friend who just graduated been killed while drove a boda boda. Driven, dead and forgotten.
A walk with Didans family in the amazing botanical garden we also had before the group of eight Germans from the same family arrived. They are sponsors of the school. We now went in two cars stopped at the lake Mboro for one night. Did not sleep much that night. Many new light and lots of honking trucks outside ...
Week 1

Today it has become many impressions. The day started with breakfast and then off for a little welcome party at the school.
I met Stella and her sister. I had presents to them from their sponsor Gabriella in Stockholm. The children were so excited.
After that we went with Didan and Crystal to a home. In the house lived a boy who was found when he was only 6 months old. He was found by an elderly couple, they thought he was probably between 7-10 years. I think rather 10. A guy from the German family took the boy to him and became his sponsor, which resulted in he came with us in the car. Now he would also have to come to school and learn to count, read and write but also live there.
The guy from Germany, Marcel, bought school uniforms, shoes and socks, bed mattress and bedding and other necessities to him. Now time is 22:49 here and it's time to sleep. Workingday tomorrow, it raining cats and dogs outside, my sheets is cold and so is my shower.

In the week I was in school and took care of a second class. English. It went well. Inquisitive child who showed respect. Lovely. After breakfast, which consisted of a mug of thin corn porridge, which the children incidentally eat morning noon and night. Time to upgrade. A third class. The day ended with playing the game bounce pig which was appreciated by the students.
While the other volunteers went on a little trip, I worked in the school. Home for lunch and in the afternoon I took one of the staff for a walk in the surroundings. Great to move.

Wednesday was the school again and then it was sixth I took care of. They had 1000 questions about Sweden Then it was my turn to ask the children. It turns out that there are between 4-9 children in each family. Some live with the mother. Someone with grandma and those who have no relatives allowed to stay at school.
They sleep 2 in each bed. There are bunk beds. The rooms are about 7 square meters and there are eight children in each room.
Last Saturday we organized with our dresses for the upcoming baptism on Sunday. We visited a family on Saturday morning and cooked local food. Matoke. In the evening we went to school and got to see when it was killed and slaughtered a cow and a goat. They boiled food all night to baptism.
Sunday and the big day with the D was here. The baptism of little godchild Melia. 300 people was invited and the baptism with the celebration went on for seven hours. It was danced for several hours and the kids were very happy. Amid all the rain came but what did it.

As long as the sun shines in the heart, it does not matter.

Today Monday, me and Mr. Didan and some ladies in the small village and did errands. I had with me Justine 13 years of school. I would buy new shoes for her and new sweater, which she needed. When we got back to the backpackers where I live she showed off her new things. She was really overjoyed.
We went on to their football field which was the match between students and adults. Justine asked if I wanted to visit her house. Of cours. We went there. She showed her house. I greeted her father, who was overjoyed at her new things. Justine showed her bedroom. There was a bed that she shared with her cousin. A bed without a mattress

Ok. On Friday I go to town again. I want to buy a mattress.
The day ended with a boat ride on Lake Bunyonyi. Tomorrow I go to Lake Mutanda.
week 2

Another week has passed. On Monday we went to the bank I and Didan. The German family materials sponsored with in order to be able to build a classroom for grade 7. I myself bought three bags of cornmeal porridge they eat for breakfast and lunch. 3 sacks enough for all school children in 9 days. Feels good.
Tuesday morning, after breakfast, we went to Lake Mutanda resort. Time for myself and time for reflection. The road here was very bumpy and was like a roller coaster. The road was lined with assorted markets, workers, cars and children.
Do you know!! They cut the sand itself. Starting from the mountain and cut into smaller pieces until it has become sand. What job. What force. Here it is not like Sweden. It helped all community worker. They also make their own brick - by hand. They mix thin red sand with water. Cut out squares and let them dry in the sun for a month. Then they burned in ovens. Either use the brick itself, or as they are sold in markets.
Lake Mutanda with its breathtaking views. It was beautiful there. Ate a three-course meal for myself and had a quiet moment until I went to bed. The following day Didan and Stanley came and picked me up and we went back. On the way home at Kisoro, we stopped at the road and baboons fed with sugar cane and bananas. Back to Lake Bunyonyi - home sweet home.

Thursday AM I was with the small children in kindergarten a little while. Talented 3-year-olds who could whole alphabet. Impressive.
Before lunch we helped to make the packages to the children of the clothing collected. The idea is to give them presents for cristmas.
After lunch started my needlework. First with the teachers so they can teach the children. 5 enthusiastic teachers who had never knitted before. It was only to start from scratch. All learned quickly so they immediately wanted to knit a scarf respectively. Ok. I went down to Kabale to buy more yarn. 20 skein and it was some form of knitters.

On Friday, I helped one of the teachers to draw various characters from teaching the book on large sheets of paper. Here there is no copier and also no magnifier. Just to get started. The idea was to put the sheets on the blackboard so all students were in classrooms could see. Colorful images on sheets of paper so they could not tell what color it was.

That Friday afternoon, the children always debate most to learn debate. This time it was about the differences between schools, pros and cons.
A small continuation of the knitting with the teachers.
On Saturday we were in Kabale and bought materials for the school choir. Material for new clothes to be sewn up and materials for collages to decorate the walls. All the material was of 800 SEK I and a colleague sponsored to. Thanks Catherine for it. Yesterday afternoon I had chillday.
Today (Sunday 16 October), I took a walk. Today was also my turn in the kitchen. Banana soup I offered. Ingredients bought at the market yesterday. Popular. Lovely. They should use the recipe in his menu. Thank you Linda Lundqvist for the recipe. It lives on in Uganda.

Today in the afternoon, I took a 9-year old girl, plus singing teacher down to the lake. They took their waist rings. Mixed emotions of these two, after 10 minutes thought it was lovely in the water. If I will be able to teach someone to swim is the question. They've never even been in the water so you have to tread carefully. My job will be enough to make sure not to be afraid to get close to the water. Will be content with it.
Now it's only two weeks. I fear for the farewell. It will be tough.

week 3

Monday 17 October so we went to Kabale and bought a mattress to Justine and even two pairs of shoes to Melia. The shoes were paying her sponsor who provided money to me. When we went back to school, we saw 15 prisoners from the prison with some policemen who guarded them with rifles. We went back to the Gorilla packers for lunch.
After lunch, I went on to school and made shirts for the children. It became 10. When school was over 16:30 we went to Justine and left the mattress. I stayed for a while to visit family. They were truly overjoyed. The mattress cost 80 crowns.

Tuesday morning I woke up 02 and went back to sleep at 05. Got up at half eight. Breakfast and then off to school. I cooked some shirts to the children. 10 pieces.
At 11 am, we went to the pool at the neighboring hotel. 8 children from P6. Expectations were high at them. We started with dry-swim and concluded that all the children were in the pool, each with a waist tube and swam. Happiness. Some of the children had never been the kind of water before. I had to take it very easy. They think it's nasty when they do not feel the ground with their feet.

At 13 0´clock return with the children to school for their lunch. Porridge. I went home and ate lunch. In the afternoon I went back to school and now continued knitting class with teachers plus 3 girls from P6.
After work, I asked Busco if we could not paddle to shore as he told me about. Would be better if swimming school was where I found when children were unsure. We paddled there and watched. Perfect conditions. It will be good for tomorrow exercises.
Wednesday working with repair of another 10 shirts. Swimming school with eight children from P5. We took a waiting boat across to the beach. It was not as easy here. But today's swimming lessons ended with all the children were in the water, each with waist tube. Back to school for their lunch and I to mine. On which the dinner we were in the village smithy black.
Thursday morning I woke up at 07. Breakfast and then off to fetch the children who would accompany to Queen Elizabeth National Park, Kazinga Channel. On the way there we made a stop for lunch.
Restaurant for the first time for the girls. New experience. Further, to Pumba cottage where we would stay for two nights. Kids slept with me. I did not think they would sleep in their own room because they had never been away from home. I even had a little salsa course in the evening. Showering all the kids and then bed.

On Friday, we woke up early 5:30 for we would go into the park early in the morning. We drove through the park. Saw many animals but no lions. Then time for lunch and a tour on the Kazinga Channel. The rain came. Many hippos in the water. One of them swam under the boat and got the boat rocked. Frightening because no one wants to end up in the water when there are crocodiles in it. Dinner. Continuation of salsa course. Showering all the children and then bed.
Saturday breakfast and then off. Chimpanzees trekking for me. Down in the darkest rainforest. I saw many chimpanzees. At 12 pm we drove home to leave the kids at school. Many memories from the trip. Much to tell on Monday for them when they return to their classrooms. I brought the fruits from the rainforest that chimpanzees eat. The children will get to show in class. They even got a map from the Queen Elizabeth National Park to set up in the classroom.
Sunday morning lie-in. Justine came to me with two gifts from her parents thanks for letting me take care of their daughter and given her so much. Before lunch I had swimming lessons for P4 in the basin. In the afternoon, I did nothing except chilling.

Week 4
24th October. Workingday. Breakfast and off to school. Before school, we passed a market. I bought a goat as a donation to the school. The only cost 170 crowns. Named it to Monica. Took 7 children to swimming lessons. Incident. One child jumped into the water and swim ring flew off and she ended up in the water. She was luckily not afraid. Return to the hotel and lunch. After lunch down to Kabale and bought stationery envelopes and stamps to Justine so she could write to me. I have decided to be her sponsor.

Tuesday morning. The village wakes the rooster crows and I hear kids outside who are on their way to school. The time 7. The sun is coming up over Lake Bunyonyi. Today is not a fun day - today it farewelldag.

Once at school, I taught the teachers how to end a stitch. They showed me their work. Impressive. Which students. Afterward, I helped the teachers to cut a log bananas and 11 pineapples in pieces. I had bought this to invite all the children when it was farewell.
The children danced and sang to me. Many wept. Me too. So sad. I left the kids at school all the teachers and the principal. Went to the hotel and ate late lunch.
In the afternoon, Didan and Justine and picked me up. I told her that I should be her sponsor. She cheered and clapped his hands. We went to Kabale and bought a dress, winter jacket with a hood and a backpack to Justine. Even shoe polish and a math book for her was over. Everything cost me 170 crowns. She was so happy. We then went to her parents to tell them that I'll be her sponsor. Everyone was so excited. The sad thing is that she has two brothers who also need sponsors. I can not help everyone.
Justine came with the hotel. She ate dinner with me and slept with me. Showered and fell asleep very quickly. I woke up 06 when she cried, "Mom, are you awake? Cute!
Wednesday morning at 7:20 am. We Showered and dressed us. Packed our things and left the room. We ate breakfast and she read two books for me. I said goodbye to the staff who have become my friends. Busco, Junior and Elijah. Left money to Junior for him to buy a goat. A black male to be renamed to Perka. We went. Lump in the throat. Justine left the school. We said goodbye. Tears again.

6 hours drive from Kampala. Lunch in Mbarara. Once arrived in Kampala took 2 hours to get across town to Anna's house. Took a shower and changed. We went to a dance hall where we were one hour. Home and ate a Rolex. Sat and talked to 22 then go to sleep.
Thursday morning. My birthday. Went to a lovely cafe in Kampala and ate breakfast. Then went on to Wildwater lodge in the middle of gushing Nile in Jinja. Greeted by a canoe that would take me out there. Once there, I was greeted by the staff who stood with welcoming freshly squeezed juice of passion and a wet towel to wash my hands. After some information about the hotel, I was shown to my room. I ate lunch and took a glass of white wine. Sat poolside and enjoyed. Then went back to the room and waited for the masseur. After the massage, the rain came. It played like no role. I had decided to take a bath in the tub that stood outside on my balcony. A bath with foam. Can you imagine! ! Sitting outside in a tub underneath a tree while raining and watching the nile. Awesome.


After these glorious SPA - hours I order me to dinner. First a drink. Pineapple daiquiri Five meal course and a glass of red wine. Cake and song of the staff. I got so many happy greetings from friends and family at Facebook.
Once I got to the room again so low that two envelopes on the bed. One of Didan and Crystal and the other from school. Emotions overflowed. . Listened to roar off from the Nile. Fell asleep.

Friday and last day. Slept well. Woke up at 7:30 and went to the pool. I took a swim and sat at a chair and ate breakfast. Was picked up by the boat of Crystal. Went to the Source of the Nile. We took a boat ride on the Nile and ate lunch in Jinja.
Back to Kampala. On the way food vendors who came rushing to the car and put all the kebabs in the car. Percy knows what I'm talking about. He was last year.
In Kampala, I bought a silver necklace for Justine. My godchild. She will turn 14 on November 17. Didan and crystal hand over the package to her. We go on to Entebbe. I'll spend a few hours here with the family Atakunda. They left me at the airport at 23. Sitting here now. Alone. The plane leaves at 0440 tomorrow morning.

On the way home. Do with me many memories and leave Uganda. For now. One thing, however, I take with me. A piece of Africa. Justine. I am now sponsoring a 14 years old girl.

Many thanks to Bunyonyi View Gorilla Packers that has been my home and all the staff who made my stay absolutely fantastic for 4 weeks and been like my family.

Thanks also to the Loving Hearts Helping Hands pre and primary school who received me with open arms.

If any of you out there want to follow your heart and do the same as me. Do not hesitate. You will not regret it. So many people and especially children who need help. So many.

Just do not forget that if you want to Uganda so think of the Yellow Fever syringe. It must not be older than 60 years and you will not be let into the country without. Exceptions do if you received it earlier. But check before you book your trip.



Disclaimer
All corporate and/or tour info is provided by Mambo Gorilla Safaris Uganda, not SafariBookings