Serengeti Smile
5.0/5 – 52 Reviews
Office In:

Size:

10-20 employees (Founded in

2020

)

Member Of:

Tanzania Tourist Board & AMREY Flying Doctors Insurance

Tour Types:

Custom mid-range & luxury tours that can start every day

Destinations:

Price Range:

$190 to $800

pp

per person

per day

(USD, excl. int'l flights)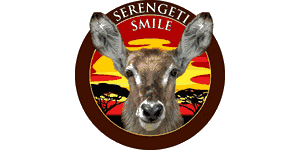 Request a Quote


for a custom tour
Your request will be sent directly to the operator
If preferred, you can contact the operator directly
Rating Breakdown
Tim
–
US
Visited: May 2023
Reviewed: Apr 27, 2023
Email Tim | 35-50 years of age | Experience level: first safari
Responsive, professional, and flexible tour company that showed us the best of Tanzania's parks!
My girlfriend and I did a 10-day Tanzania safari plus Zanzibar beach vacation with Serengeti Smile, and we have nothing but great things to say about the company and the experience. Frank was extremely responsive and patient with our many requests and questions during the planning phase. He also helped to customize the itinerary so that we could fit in everything we wanted. (If you have a specific hotel that you want to stay at or a park that you want to visit, just ask!).

During our safari, we visited Tarangire National Park, Lake Manyara National Park, Ngorongoro Conservation Area, and Serengeti National Park. Each one was unique, and we still can't decide which was our favorite. (Rainy season is probably not the best time of year for Lake Manyara, as the animals move elsewhere, but we had our most intimate encounter with a herd of elephants there!)

All of the logistics during the trip were very well organized and took all of the stress out of the travel during our visit. Our guide Champion was phenomenal - he was knowledgeable, entertaining, prompt, reliable, and flexible. When we decided we needed to take a half day off from game drives to relax, he retooled our plan to meet our needs. He was always on time to pick us up, and he provided just the right amount of information - enough to feel like we were really learning about the wildlife, landscape, and country, but not so much that we felt overwhelmed.

Each of the hotels we stayed at was incredible - great rooms, beautiful views, nice restaurants, and very friendly, helpful staff. The game drives were the best part - we traveled in late mid to late April, which is supposedly the height of rainy season. It rained heavily most nights, but during the day the weather was perfect - cool enough to keep us comfortable, and just the right amount of clouds to make for stunning photos. Our guide felt bad that we didn't see as many animals in the Serengeti as he would have liked due to the high grasses of rainy season, but we saw way more than we were expecting. Dozens of elephants, giraffes, buffalo, and lions, plus hundreds of thousands of zebras, wildebeest, impalas, and gazelles. And the birds were incredible! Maybe we got lucky during rainy season, but we highly recommend April for the low crowds and enjoyable weather. (Zanzibar was a bit of a different story, as it rained pretty steadily about half of the time, but the other half was sunny and beautiful).

We have just two pieces of advice for travelers, and neither one is meant to reflect negatively on Serengeti Smile. First, beware of the gift shops you may stop at during the safari. At least during the low season, the prices they initial cite for you are outrageous, and many the items that they swear are locally made are the same souvenirs you can buy in countries throughout the region and continent. (I found the same coasters that I had bought in Uganda 10 years ago for $10, and the shop in Tanzania initially asked for $60 for them!). You can negotiate the prices down significantly, but it can be an anxiety-producing experience for those who are not used to bargaining.

Second, we 100% loved the parks we visited near Arusha and would happily go back some day, but we probably don't need to go back to Zanzibar. It is a beautiful place and there are plenty of activities to do, but the economy is based on tourism, so you are constantly hassled by people selling goods and services as soon as you set foot outside your hotel (and sometimes inside of it, when outsiders pass on the beach and try to discretely offer you things until security shoos them away). And after five days of feeling pleasantly isolated in the national parks, the stop and go traffic jams of Stonetown were a bit jarring. That said, the Stonetown tour itself was very interesting and informative, and if you've always wanted to visit Zanzibar, by all means do it, as it is a fascinating place with a unique history. But if you are debating between Zanzibar and a safari, we recommend the safari!

This is the first tour package I've done, so I can't speak to how the value compares to other trips, but we certainly felt like the trip was well worth the expense. Thank you to Serengeti Smile for an enjoyable and unforgettable experience!
Penny
–
Visited: March 2023
Reviewed: Apr 2, 2023
Email Penny | 20-35 years of age | Experience level: 2-5 safaris
The Perfect Trip
We approached Serengeti Smile for a bespoke safari trip. They were incredibly responsive to our questions and created a bespoke itinerary for our time and costs. We stayed in luxury lodges for a very good value.

We had a great five days, with Champion our guide. He was very friendly, organised and fun. He helped us see all the 'Big Five' and gave lots of information on the wildlife and Tanzania. We did a walking safari in Arusha Park, a wildlife packed day in Tarangire (so many elephants!), the Ngorogor crater was unbelievable and a final day in Lake Manyara.

We had a perfect five days. Thank you.
Brian J
–
IE
Visited: March 2023
Reviewed: Mar 27, 2023
Email Brian J | 65+ years of age | Experience level: over 5 safaris
the tour operator Frank was very
my wife and I wanted to travel to Tanzania and explore part of the Serengeti. We planned this trip by researching the different options available to us on the internet. We came upon Serengeti Smile website and Frank the owner communicated with us directly. This company organised a private guide and driver in a well equipped 4 x 4 vehicle, accommodation in the Marera Valley Lodge and the Bougainvillea Safari Lodge. The guide Champion spoke fluent English and was very informative. There were very good reference books appertaining to animals and birds in the vehicle for us to read. A picnic lunch which was very good was also included in the game drives. The hotels that were chosen for us were of an excellent standard. We also requested that we do a coffee tour. This was an amazing experience. Overall, this company organised a high-end tour for us. We will contact Frank again to organise more safaris in the amazing country that Tanzania is.

Vygantas
–
LT
Visited: March 2023
Reviewed: Mar 14, 2023
Email Vygantas | 35-50 years of age | Experience level: 2-5 safaris
Amazing
We (three couples) had a private seven days safari. We visited Tarangire, Serengeti, Ngorongoro Crater, Lake Manyara - our trip was amazing!
We were extremely fortunate to see all big 5 as well as an extraordinary number of zebras, antelopes, giraffes and wildebeests.
Our driver, Ayoub Kileo, was a very experienced and professional guide with extensive knowledge of wildlife, exceptional driving skills and extraordinary ability to spot animals. He really made the trip care-free for us and we're so glad to be guided by him.
We chose Serengeti Smile as Frank was very reactive and offered tailor made itinerary with competitive price. We recommend Serengeti Smile to everyone.

Thanks to Serengeti Smile for making our amazing safari!

Aydin
–
DE
Visited: March 2023
Reviewed: Mar 13, 2023
Email Aydin | 35-50 years of age | Experience level: first safari
Wonderful
We had a wonderful safari with Serengeti Smile in Tanzania. We did 7 days trip to Tarangire, Southern Serengeti for Migration, Ngorongoro and Lake Manyara. The booking process with Frank was very easy and a lot of flexibility regarding all the wishes we had. Our guides Sadik and Godwin were supper amazing. They managed to get us in the right spot to see the animals and to take beautiful pics and made this experience unforgettable. We had such a great time with them. We would recommend Serengeti Smile to everyone.
Supreeth
–
DE
Visited: March 2023
Reviewed: Mar 10, 2023
Email Supreeth | 20-35 years of age | Experience level: first safari
Best Safari Experience
Guide - Zakaria

Communication - Guide was very knowledgeable about lots of animals and birds and knew where to find big 5. He was quite easy and fun to talk to which made our Safari a wonderful experience
Service - Definitely a five star experience
Value for money - Totally recommend for the value proposition. The accomodations throughout our Safari and the quality of the vehicle was top class
Highly reliable
Utami
–
ID
Visited: March 2023
Reviewed: Mar 1, 2023
Email Utami | 35-50 years of age | Experience level: first safari
Unforgettable Experience
We recently went on an incredible 8-day safari trip with Serengeti Smile, and it exceeded all of our expectations. From the moment we arrived, the team at Serengeti Smile and Frank were friendly, accommodating, and attentive to our needs.

Our driver and guide, John, was an absolute delight. Not only was he incredibly knowledgeable about the wildlife and landscape, but he went out of his way to make sure we were comfortable and enjoying ourselves. His passion for the Serengeti was infectious, and he went above and beyond to ensure that we saw everything we wanted to see and more.

The organization and planning that went into our trip were exceptional. Serengeti Smile truly thought of everything, from the delicious meals and comfortable accommodations to the well-timed game drives that allowed us to see the most wildlife possible.

One of the highlights of the trip was staying in a tented camp in the heart of the Serengeti. The camp was luxurious and well-appointed, with all of the amenities we could ask for. But what really made it special was the feeling of being surrounded by nature, with the sounds of the bush just outside our tent.

Overall, I can't recommend Serengeti Smile, Frank and John enough. They truly went above and beyond to make our safari experience unforgettable. If you're looking for a company that will provide exceptional service and a once-in-a-lifetime adventure, look no further than Serengeti Smile.
Dave
–
DK
Visited: March 2023
Reviewed: Feb 28, 2023
Email Dave | 35-50 years of age | Experience level: 2-5 safaris
Passionate new tour operator who delivers on promises!!
Let me breakdown the review in 4 sections for my 11 days trip in February'2023:

1. Pre-Trip

I had contacted atleast 15 different tour operator with my itinerary for quotes and negotiations. Out of all the responses I had selected Serengeti Smile as they were better in – proposal, responsiveness, flexibility in accommodating plans, price point(though not the cheapest quote) and finally comfort that I felt in dealing / speaking with Frank over video & audio calls. Also, the negotiations and prepayment procedures and acknowledgement of receipts where smooth and on time – hence providing much needed assurance and peace of mind.

2. First 6 days

The first six days (spent 3 each at Ndutu and Seronera) where fantastic and extremely high on energy. Both the guides who accompanied us were fantastic (Peter – extremely knowledgeable on Birds & Champion – great eyes for spotting animals). I am extremely happy that I had them as guide.

3. Next 5 days

For this part – I came back again to Ndutu. The energy of the guides for this part of the trip declined from the level they had set in the first 6 days. Ofcourse I have to mention here that I was doing game drive everyday from 06:30 in the morning till atleast 18:00 and could see that it is taking a physical toll on the guides. As result on few instances, it lead to spending of time on activities that I would have rather spent otherwise.

4. After-Trip

At the end of the trip a session was arranged to take our feedback about the experience – and this was done without the guides being present. I had mentioned the above points to Frank and have suggested some changes which he can incorporate to make the experience even better. Frank was very open to constructive feedback.

To conclude –

- Did Serengeti smile met my expectation – yes

- Waere the promises made during pre-trip fulfilled – yes – exceeded in some occasions

- Would I recommend Serengeti Smile – absolutely YES. It is a relatively new company and wish them best wishes

Thanks for a great experience!! Thanks - Frank, Champion & Peter!!!
Marieke
–
NL
Visited: January 2023
Reviewed: Feb 17, 2023
Email Marieke | 35-50 years of age | Experience level: first safari
Great guide who made our tour!
We went for a 3 day safari tour to Ndutu and Ngorogoro (crater), so we didn't have much time.

Luckily we had a guide (Kisali) who really went all the way out to make sure we saw some beautiful wildlife. He was also brutally honest, in a good mood and a lot of fun!
Kayla & Jaspa
–
Visited: January 2023
Reviewed: Feb 13, 2023
Email Kayla & Jaspa | 20-35 years of age | Experience level: first safari
Magical experience - great guides, good service and so many animals
My partner and I embarked on our first Safari together. Our expectations were matched by Serengeti smile as a result of their welcoming, informative and chilled service.

They picked us up at our hotel promptly at 8am the first morning, we were greeted with cold bottles of water in the car which I'm sure you can imagine, in the hot weather was very needed! They continued to provide snacks like peanuts and other little bits throughout the day.

As we progressed to the different areas, they provided facts and information about the land, animals and tribes which was good as it adds that educational layer.

The tour guides always seemed like they had our best interest at heart, getting the good spots to see the animals and pointing out little things that we may have missed, for example a Dung beetle pushing a pile of poop with his little friend on it (you can imagine, this is fairly hard to spot in the Serengeti while driving)

I think the experience was good value for money (it was the most cost effective in comparison to the rest of the options), ways in which this trip could be improved is by providing better quality and more thoughtful packed lunch and upgrading the accommodation provided (the first accommodation was a tented camp, which was a great experience but not particularly luxury) however the 2nd lodge was lovely, it had better food options and better facilities. I think my partner and I largely share this opinion due to being foodies and having quite high expectations, so given that I would say the accommodation and food were sufficient but just not up to our standards. I also think that organising the permits well ahead of time would reduce any wait times and delays which in turn would improve the overall experience and make it more seamless.

Nonetheless, we had the most amazing experience - we saw all of the animals except for the Leopard, it was truly magical and we would 100% recommend this to anyone!
Disclaimer
All corporate and/or tour info is provided by Serengeti Smile, not SafariBookings