Kingfisher Safaris
4.8/5 – 45 Reviews
Office In:

Size:

5-10 employees (Founded in

2012

)

Member Of:

Botswana Guides Association

Tour Types:

Custom mid-range & luxury tours that can start every day

Destinations:

Price Range:

$100 to $1,500

pp

per person

per day

(USD, excl. int'l flights)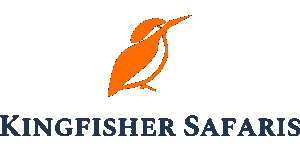 Request a Quote


for a custom tour
Your request will be sent directly to the operator
If preferred, you can contact the operator directly
Lindsay
–
US
Visited: October 2021
Reviewed: Oct 21, 2021
Email Lindsay | 35-50 years of age | Experience level: 2-5 safaris
We've been to Africa on Safaris 3 times, this was the best. Hands down.
I've been to Tanzania twice and Uganda once. Not that I am a pro, but I am not new to Safari. I see why they call the delta the holy grail of Africa.

Kingfisher coordinated with a local guide (Pilot) who also has a camp assistant and a Chef. Every time I've been to Africa, something I've eaten has given me stomach problems except this time. It was amazing! We went from Oct 4 - Oct 16. It was hot, but not much different than what we deal with at home.

We grew a great rapport with the chef and assistant. I love to cook, so the chef and I would trade recipe secrets! She sent me home with one of her recipes! BEST souvenir ever!

Pilot was friendly and knowledgeable which is incredibly important to me. I know a lot about animals and expect to continue learning from the guides. This was definitely a case where the guide knew more, and it was so good. Pilot even let me hang on to his books along the way so I could study them and try to spot them. We got into games where he would quiz me on the birds and I just had so much fun with it!

I was stunned at the wildlife we saw. From wild dogs chasing an impala through our camp, to my "private" hippo (only hippo near camp, I just said he was my private hippo) to wild cats, civets and leopard cubs!! I've learned you need to be patient on safari, go on animal time. We tracked all kinds of animals and it paid off each time! I got to learn prints myself!

Here are my sightings:
Oct 6
• Leopard (cubs!)
• Lions (cubs!!)
• Elephant
• Giraffe
• Impala
• Kudu
• Gnu

Oct 7
• Yellow billed stork
• Lions
• Elephant
• Giraffe
• Kori bustard
• Cheetah
• Steenbock
• Impala
• Kudu
• Gnu
• Dik dik
• Bat eared Fox
• Warthogs + hoglets

Oct 8
• Giraffe
• Leopard
• Impala
• Kudu
• Eland
• Gnu
• Steenbocks
• Kori bustard
• Wildcat (!!!)
• African Civet (!!!)
• Dwarf mongoose
• Elephant
• Lions
• Lilac breasted roller
• Great horn bill
• Red billed horn bill
• Yellow billed horn bill
• Maribou stork
• Black back jackal

Oct 9
• Giraffe
• Tawny eagle
• Kudu
• Impala
• Black backed jackal
• Elephants
• Lions (cubs!!)
• Warthogs + hoglets
• Gnu
• Kori bustard
• Steenbock
• Swallow tail bee eater
• Black chested ffeagle
• Tsessaby
• Steenbock
• Zebra
• Dwarf mongoose
• Tree squirrel
• Maribou stork
• Slender mongoose
• White face ducks (whistling ducks)
• Waterbucks
• White egret
• Hippos
• Lechwe
• Nile crocodile
• Black breasted kingfisher
• Water Buffalo
• Porcupine
• Scrub Hare
• Honey badger
• Reed buck
• White tailed mongoose

Oct 10
• Hippo
• Elephant
• Giraffe (babies!)
• Water Buffalo
• White backed vulture
• Impala
• Squaker heron
• Jesus bird
• Fish eagle
• Swainsons Francolin
• Double banded sandgrouse
• Yellow billed kite
• Kudu
• Lions (cubs!!)
• Baboons
• Common Reedbock
• Roan antelope
• Porcupine
• Zebra
• Yellow eye eagle
• Scrub hare

Oct 11
• Hippo
• Giraffe
• Elephant
• Warthogs
• Leopards (fighting!!!)
• Impala
• Kudu
• Baboons
• Topi
• Water Buffalo
• Lions
• Saddle ebill stork
• Tsessaby
• Red lechwa
• fish eagle (with a fish)
• Nile crocodile
• Grey heron
• Warthogs
• Spring bill stork
• Ibis
• White face ducks
• Stalker heron
• Cattle egret
• White egret
• Barn owl?
• Waterbocks
• Scrub hare

Oct 12
• Hippo
• Giraffe
• Tsessaby
• Impala
• Ground hornbill
• Owls (Caesar's owl?)
• WILD DOGS
• Elephants
• Fish eagle
• Water Buffalo
• Kudu
• Warthogs
• Nile crocodile
• Sable antelope
• Steenbocks
• Gray heron
• Pelicans
• White egret
• Gnu
• Yellow billed stork
• Spoonbill stork
• Black faced vervet monkeys
• Water bucks
• Scrub hare

Oct 13
• WILD DOGS
• hippo
• Waterbock
• Commerant
• African darter
• Fish eagle
• African jicana (Jesus bird)
• Pied kingfisher
• FROGS
• Impala
• Kudu
• Giraffe
• Brown billed roller
• Warthogs
• Baboons
• Pygmy geese
• Zebra
• Red lechwe
• Gray heron
• White heron
• Cattle egret
• Water Buffalo
• Black backed jackal

Oct 14
• Impala
• Warthogs
• Waterbucks
• Red lechwe
• Giraffe
• Hippo
• Zebra
• Black backed jackal
• Hyena
• Gnu
• Topi
• Tsseaby
• Lions (eating baby elephant
Nate
–
US
Visited: October 2021
Reviewed: Oct 20, 2021
Email Nate | 35-50 years of age | Experience level: 2-5 safaris
Kingfisher Safaris' mobile safari offering is a fun, affordable way to see Botswana wildlife
My girlfriend and I toured Botswana's northern wilderness areas for 12 days on a mobile safari with Kingfisher Safaris. We visited the Savuti area of Chobe National Park as well as the Khwai Concession and Moremi Game Reserve of the Okavango Delta. We saw a plethora of animals both large and small, but a handful of notable ones were elephants, leopards, lions, wild dogs, and cheetahs. Spacious tents, comfortable bedding, and tasty meals were provided. Safari guide Pilot Manga and his colleagues went above and beyond to tailor each day to our preferences.

If you're looking to see Botswana without blowing the budget, I'd highly suggest a mobile safari with Kingfisher Safaris.


Cecilia
–
IT
Visited: August 2021
Reviewed: Sep 23, 2021
Nightmare Honeymoon
So much went wrong in this 15 day trip I don't even know where to start. I am at the point where I think all the other reviews must be fake. It was sketchy from the very beginning and I would have surely cancelled if it weren't for the large deposit we had already paid. This was our honeymoon. The suggestions we were given were poor and provided little to no information. There were huge miscommunications between the travel agent and the local guide - honestly I don't understand how they can do business together. We were supposed to have a full serviced 15 day `luxury´ camp, but on the last days of the trip WE ENDED UP SETTING CAMP AND THE TENT OURSELVES including cleaning the tent and DIGGING THE TOILET HOLE!! because they just abandoned us in a horrible island without any staff except for a chef. We were told there would be 2 games drives EVERY day, it turns out that on the day we changed camps there was no game drive at all because even though those drives were supposed to be considered game drives, the driver was not even stopping for us to have a look at animals. The evening drives on those days weren't even performed. We ended up having 6 game drives less than promised. We were not served alcohol due to COVID restrictions - which we understand- but the agent didn't provide us with any warning whatsoever beforehand, surely because he didn´t want to loose us as customers. Imagine finding out you won't even be able to have a glass of wine during your 15 day honeymoon once you get to the first camp and are in the middle of nowhere with nowhere to go. Additionally, no other activity or extra service to compensate for the price of the alcohol that wasn't bought was offered, so they basically stole 300 USD from us. The guide kept promising `we will see rhino and wild dogs GUARANTEED in the next few days` and then we never saw them. Really, how unprofessional can you be? We never had the expectations of seeing them in the first place, but we did after his empty promises. When we asked to make some changes to the trip, the guide came with a ridiculous price, which didn´t make sense at all....yet another excuse to steal our money. On a couple of occasions we asked the guide to go check out specific things (like a dead elephant in the area) and he would say no because he just wanted to go chase whatever he felt like, thus we missed out on amazing sights. On more than a couple of occasions we were told to meet at a certain time to leave for the game drive, and they left us hanging for 30 min or more. The guide would sit with us every dinner and wouldn´t even talk to us, he would only talk to his staff in his language. Why even sit with us and ruin our dinner in the first place? All in all, it just felt like they manipulated and lied to us to take our money. And so many things more. Feel free to contact me and I can share more info and or photos of the disastrous camping setup. We felt and we feel robbed.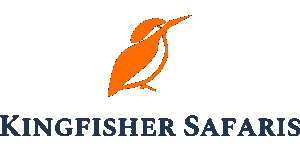 Reply
from

Kingfisher Safaris

Posted on Sep 30, 2021

Thank you for the review. Unfortunately this review does not reflect the experience our guide and booking agent had with these clients. They were determined from the outset not enjoy their safari and find ways to somehow complain about everything and it started from the moment they arrived in Botswana.

Firstly i communicated with our guide throughout their stay via satellite phone and an internet connection (whatsapp) at the national park gates. I was in constant contact with our guide. At no point did they have to set up their own tent and at no point dig their own toilet, it is simply untrue.

They booked this trip through Safari Bookings and were well aware our mobile safaris are described as 'Budget', and at no point was the word 'luxury' used for these mobile safaris. They are still very nice and comfortable, however.

We decided to have them collected from Zambia in the morning to get them to Botswana as early as we could as we had no idea what the border would be like and how long it would take to cross due to the covid situation. This led to a slight delay in Kasane as the shops only opened late on the Sunday. They sent an immediate email asking for compensation, not the first time this would happen.

To address the alcohol claim that we didn't inform them or compensate them, this is untrue. They were informed prior to departure and made NO complaint. Whilst on safari they wanted 'compensation' for this and we offered a 2 hour Motorboat Cruise on the Xakanaxa Lagoon, which was rejected as they had already been on a boat in Victoria Falls! I have Whatsapp messages and email messages should you wish to see them that prove this.

To address the game drive comments: these clients decided that they wanted to be out in the vehicle ALL DAY and while this is fine, we're happy to compensate, it was they that did not listen to our guide, of 35 years experience in Botswana, and instead effectively forced the guide to follow sightings of others travellers who claimed to see things in other areas, thus chasing sightings, sometimes which were two hours away and the day before. In the end our guide decided that he would just follow their instructions and the result is they still saw lots and lots of wildlife just not the African Wild Dogs they wanted to and were desperate to see, despite their comments. Unfortunately they had unrealistic expectations and no guide in Botswana or anywhere else would GUARANTEE a sighting, that is patently ridiculous and they DID receive all game drives they paid for and were on the vehicle much, much longer than most clients on some days for 12 hours which is 4 hours more than we would normally expect.

I also need to address the 'change in itinerary' which would have meant heading to the Kalahari, a 6 hour drive from the Moremi where they were. Everything in their trip had already been paid for, national park fees, food, campsite fees, fuel, vehicle permits, all of which at that point cannot be refunded or recovered, thus the price we quoted was the same price as booking a new trip as all the same costs are associated. The idea were trying to steal, again, is a malicious attempt to do damage to our business and totally untrue.

Sightings:

The suggestion they had to put up their own tents and dig their own toilet is simply untue, i have no idea where this idea comes from.

They refused to pay a tip, which is fair enough they are not mandatory but decided that it was up to me, the booking agent to pay this instead as they hadn't chosen to do the Motorboat Cruise and have then made threats as follows:

"I'm giving you a last chance to confirm (the Chef) has received her money. I want a confirmation and evidence she has received it.

If I don't get an answer I will make all in my power to make sure no one books from you again."

As you can see from these comments that the client emailed to us it is her intention to destroy our business, which is premeditated and despite me offering to match the funds if she offered to pay the tip, she has decided instead to try and ruin a business, which is owned by local people in Botswana who have suffered greatly due to the lack of travellers from abroad.

Please see all our other, independently verified, reviews as these are a true reflection of the level of service we offer. To be clear they received exactly what they paid for and got much more than that besides but they were determined to be unhappy right from the start and it's sad to see this kind of response when our guide did everything he could to make sure they had a great safari.

Here is part of the sightings report from our guide and you'll see they saw plenty:

Morning drive 10/08/2021 we saw:
African serval, kudus, impalas, gnus, zebras,

Afternoon drive we saw:
hyaenas with pups by the den, ostrich, steenboks, dwarf mongooses, Banded mongooses, white tailed mongooses, lots of birds,

Morning drive 11/08/2021 we saw:
15 lions on the kill gnu, I big male lion on the road, one female lion with 2 young cubs 2 months old, Black baked jackals, Giraffes, Ostrich, warthogs,
Justin King
–
Visited: January 2018
Reviewed: Aug 5, 2020
Email Justin King | 35-50 years of age | Experience level: 2-5 safaris
Brilliant holiday - we were looked after at every step and received the finest service
This holiday was just incredible. We were overcome by Martin's incredible knowledge of the area and its people. The staff he sent with us were first rate and obviously highly experienced. We were in breathtaking country and always felt safe and well provided for. Martin's experience as a pilot in the African bush certainly has served him well. If we do another Safari, it will be with Kingfishers.

Felix Koebele
–
CH
Visited: August 2019
Reviewed: Aug 26, 2019
Email Felix Koebele | 20-35 years of age | Experience level: first safari
A trip of a lifetime, organized and executed to perfection
For our honeymoon we booked with Kingfisher Safaris a 6 night Safari. (3 nights in the Khwai Tented Camp in the Okavango Delta and 3 nights in the Linyanti Expedition Camp).

The booking experience with Martin from Kingfisher Safari was perfect. From the initial quote to the final booking he was always helpful with information as well as super quick and responsive. The Safari was organized perfectly.

On the ground in Khwai the experience was great. Getting of from the airplane and directly on a safari, we had great encounters with so many wild animals (lions, elephants, wild dogs, leopards and many more) on every single game drive, we could not imagine (to be said this was out first trip to Africa). The camp itself was amazing, from the service, friendliness of the staff, room facilities to the food. They truly make your stay unforgettable.
In Linyanti, the location and views are just stunning. The wildlife and landscape was totally different. Impressive were the large herds of buffalo and elephants were amazing. Unfortunately, in this area cats are very rare to encounter, but we have seen so many in Khwai so that was not an issue.

Thank you again for making our trip so amazing and special and we can recommend Kingfisher Safari to book an amazing Safari for you.
David Walker
–
Visited: August 2019
Reviewed: Aug 20, 2019
Email David Walker | 50-65 years of age | Experience level: first safari
An extraordinary adventure in a beautiful country with wonderful wildlife and fantastic people
The safari was absolutely brilliant and Gibson was a fantastic guide and superb host. Temptation is a brilliant cook/chef and Kantake was really helpful. Everyone was so friendly and there is nothing even slightly bad we can say about our experience apart from air botswana not being very accurate with their flight times so we got there quite late but that was part of the experience. The organisation from Kingfisher Safari's end was first class. Hope you can pick up from this that we were really happy and would definitely do it again.
Felicity Roe
–
Visited: July 2019
Reviewed: Jul 29, 2019
Email Felicity Roe | 50-65 years of age | Experience level: 2-5 safaris
Outstanding mobile camping trip to Botswana with an exceptional safari guide.
I'm used to sorting travel independently but chose to use an agent for this trip to the Okavango delta region. I couldn't get what I wanted from some 'big name' agents so turned to Kingfisher. What a fantastic decision that was. Kingfisher are small but hugely knowledgeable and responsive. Martin was a bush pilot in Botswana and Pilot (the Botswanan Guide) is probably one of the top two or three guides in the country. The 9 night mobile camp trip utilised camp sites only available to Botswana Guides Association members and they were in superb locations with just one group per site - so you really were 'in the bush'. The tents were comfortable with bucket showers and long drop loos. The food was excellent and the staff hugely willing and friendly. All the game drives were in a well converted Toyota Landcruiser. Pilot was an exceptional guide with superb tracking skills and a deep knowledge of the parks and the animals that meant that time and again we arrived in the right place at the right time - it was not by chance. Having found a Cheetah one morning Pilot said - we'll go to that termite mound as he'll stop there... And he did. No zoom lens needed. This was a case of an experienced professional guide adding huge value to anything we could have done on our own. In terms of booking and organisation Martin was responsive and patient and the pricing seemed very fair. On the ground everything ran smoothly and the transfers after the trip to and from Vic Falls were professional and comfortable.

I will be using Kingfisher and Pilot again for any adventure we plan for sub-Saharan Africa. They have a local knowledge that will turn any trip into something extraordinarily special.
Katharine
–
Visited: July 2019
Reviewed: Jul 29, 2019
Email Katharine | 20-35 years of age | Experience level: 2-5 safaris
Tailor made once in a lifetime adventure!
We had an absolutely incredible time in Botswana on a 9 night tented safari. From start to finish everything was perfect, Pilot our guide was one of the nicest people you will ever meet and he worked tirelessly to make our trip so enjoyable. We were blessed with big cat sightings on nearly every drive, a highlight watching a leopard chase a cheater away from its kill! Pilot was hugely knowledgeable and always seemed to know exactly where to position the jeep for the best sightings, the animals seemed to simply walk right over to us! The food at camp was delicious, we all wish we could have taken the cook home with us to the UK.
All the airport transfers ran very smoothly and the entire trip was hassle free. We hope to be back in the near future.

Adrian Roe
–
Visited: July 2019
Reviewed: Jul 26, 2019
Email Adrian Roe | 50-65 years of age | Experience level: 2-5 safaris
Holiday of a lifetime! Pilot is an exceptional guide.
A really wonderful holiday - Pilot looked after us from start to finish delivering a blend of wildness, comfort and utterly memorable close encounter after close encounter with a huge range of wild animals.

From the moment we walked through arrivals at Maun airport to the moment 10 days later that we parted company, Pilot was focussed 100% on giving us the best holiday possible. The food was lovely, the campsites both genuinely wild and picture perfect and the game drives struck the right balance between making sure we had outstanding views of the animals while giving them enough room to feel we weren't encroaching. What a wonderful series of locations with a warm, knowledgable and fascinating guide.

We are already planning our next trip with him!
Magdalena Kovacsovics
–
US
Visited: July 2019
Reviewed: Jul 19, 2019
Email Magdalena Kovacsovics | 50-65 years of age | Experience level: 2-5 safaris
Perfect tour including Victoria Falls and a safari in South Lusngwa
Very personal service. Martin was very easy to reach and understood very well our needs
Disclaimer
All corporate and/or tour info is provided by Kingfisher Safaris, not SafariBookings
The tours offered by Kingfisher Safaris are subject to their terms & conditions