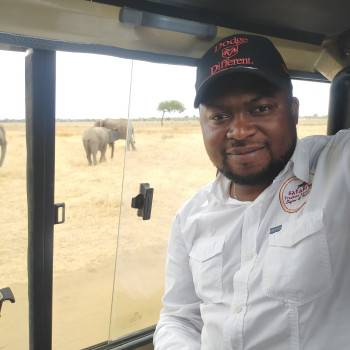 Safari Trackers Adventure
4.5/5 – 19 Reviews
Offices In:

United States

Size:

5-10 employees (Founded in

2008

)

Member Of:

TLTO, TTBL & NSTGA

Tour Types:

Small & medium group tours (Budget & mid-range)

Destinations:

Price Range:

$195 to $3,550

pp

per person

per day

(USD, excl. int'l flights)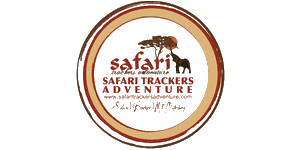 Request a Quote ›
Your request will be sent directly to the operator
If preferred, you can contact the operator directly
Rating Breakdown
Martin
–
IE
Visited: March 2014
Reviewed: Apr 27, 2014
Email Martin | 20-35 years of age | Experience level: first safari
A brilliant Experience!!
Went on Safari in March, done the 2 day safari experience which was 1 day in Tarangire National Park and 1 day in Ngorongoro crater. Met our tour guide Charles in Arusha, he was very friendly, knowledgeable and helpfull. Picked us up from our hostel in the safari jeep and brought us for our first day to Tarangire National Park. Takes about 2-3 hours to get to the park from Arusha, in which time Charles told us lots of things about Tanzania, Culture, All the national parks and about the Massai tribes whose villages we seen along the way.
Tarangire park is awash with wildlife, Giraffe, Gazelle,Monkeys, lots of Elephants and we even got to see a small pride of lions there. On many occasions we got to get very close to the animals, one occasion being a family of about 50 elephants crossed our track right where we parked up. The tour of the park last about 5-6 hours and then we made our way out and went to our next destination, which was a camp site looking over Lake Manyara.
The campsite is very clean, has good food/beer and has a spectacular view overlooking the plains and lake Manyara, catching the sunrise from here is an amazing experience in itself. Also for those who like stargazing its also a really nice area because there is little light disruption.
Next day we went to Ngorongoro crater, another amazing location. Zebra, Rhino, Buffalo,Hyenas, Wildebeast, Lions and Cheetahs are all here. We were lucky enough to come across a fresh lion kill and see a pregnant lioness chasing off a pack of hyenas.
The whole experience with this safari company was absolutly brilliant, the service provided from having a knowledgeable and experienced guide, nice place to stay, good food and nice packed lunches, a comfortable jeep and all at very very good price is just second to none. My only regret is not spending more time there and going to see the Serenghetti. I wish Charles the best of luck in the future, he takes great pride in his company and its reputation and this shows with the excellent service.
Regards, Martin from Ireland

Roman
–
CH
Visited: October 2018
Reviewed: Oct 26, 2018
Email Roman | 20-35 years of age | Experience level: first safari
3-days tour to Ngorongoro and Serengeti
We organized a 3 days tour with Swahili Paradise tours & Safaris but at the end had a tour guide (driver) and cook from Safari Trackers adventure. It will not be reflected on the quality of the tour, because the tour operators have an agreement to provide the same service. At the moment the business is tough and safari operators organize alliances or group together, otherwise it is difficult to stay profitable. We booked a tour to Ngorongoro crater and Serengeti national parks. According to our schedule we should have gone to Serengeti first and then to Ngorongoro. Instead we joined a group that started a tour earlier at Lake Manyara, had a breakfast and proceeded to Ngorongoro crater. It was a good decision of our driver Charles to visit Ngorongoro first and then Serengeti! The road between Serengeti and Ngorongoro is very bad, so if you start your trip in Serengeti, be prepared for 3 hours of dust! Thus, trust your guide if he offers to start in Ngorongoro.
In 2 days we managed to see almost all animals presented in those national parks: elephant, buffalo, wildebeest, zebra, giraffe, crocodile, olive baboon, leopard, hippo, cheetah, lion, hyena, hyrax, golden jackal, impala, Thomson's gazelle, reedbuck, topi, warthog, Grant's gazelle, hartebeest, dik-dik, Grey crowned crane, Kori bustard, Egyptian goose, vulture, mongoose, agama lizard, Guinea fowl, secretary bird, ostrich, egrets, superb starling and many other small birds. It does not necessary mean that you will see all those animals, if you go another time of the year or even another day, because the animals do not stay at one place and always move, so the drivers will do everything what depends on them but you should be also a bit lucky.
Safari is always a roulette - sometimes you are lucky and see a lot of animals but sometimes you are not and see much less than expected. We could not find a rhino but there are only 50 species left and you can imagine that the probability to spot even one on the territory of 80.000 square kilometers in 5-6 hours is pretty low. However, we have seen how cheetah and pride of lions hunt, we saw a leopard sleeping on a tree, we saw an antelope hidden by a leopard on a tree, elephant family taking a bath, vultures eating zebra and it was more than enough in 3 days!
We stayed in basic tent camps in the tents. Our first night was in Lerai special campsite and the second night in Nyani public campsite. Both campsites were pretty good but the water in the shower is naturally warmed by the sun, so be prepared to take barely warm shower. Sometimes in the night you hear wild animals making different sounds close to the camp but it is very safe. However, you may want to have a light, because it is pretty dark in the night far away from civilization :)
Our chef Apollo is the best! If you have a chance, go with Charles and Apollo! Everyday food was different and very tasty! Apollo was studying cooking in a college for one year. For lunch you get a box with fried chicken, sandwich, 2 fruits, biscuits, juice, chocolate or waffle bar. For dinner we have got one time ginger pumpkin soup (super tasty); rice with carrot and green bean sauce and steamed beef, on the second day it was also a soup and cheese pasta with minced meat gravy. Apollo even made banana fried pasty for dessert. The guys from the group, who started the tour one day earlier in Tarangiri said that they had fish for the first dinner, so the food is very diverse. If you are a vegetarian, I am sure, Apollo can make delicious veggie dishes as well, since he had worked in a hotel earlier. Breakfast was also freshly made every morning: omelette with sausages, pancakes with Nutella or peanut butter, toasts, coffee, tea, cocoa, etc.
The last day we have seen a beautiful sunrise in Serengeti. Milky way in Africa is amazing!

Milena M.
–
Visited: March 2018
Reviewed: Apr 8, 2018
Email Milena M. | 20-35 years of age | Experience level: first safari
Excellent Safari and lifetime experience
We booked a 4-day safari with Safari Trackers in January (included Tarangire, Ngorongoro and Serengeti) for March 2018. Charles communication and orientation during the time of planning was perfect, clear and very fluent (used Whatsapp), and once there, everything happened as planned.

We had all transfers, food, accommodations, tickets for the parks, etc. booked and ready to go. He was punctual and ready at all times. He knew all places amazingly well (over 13 years leading these safaris) which made our stay and visit just perfect. We saw all sites and animals (super close!) without having to worry about anything. He shared so much history about the places we visit, the country and the animals! (stories we'll never forget). His driving was also very good (no incidents whatsoever). All accommodations chosen were good (we had a tight budget, but he can help choose what works best for you).

In sum, we could not have chosen a better company to do this. All worked perfectly well, and I'd undoubtedly recommend anyone that they book this with them. Thank you, Safari Trackers, for such an amazing experience!
MF
–
US
Visited: May 2015
Reviewed: Jun 24, 2016
Email MF | 20-35 years of age | Experience level: first safari
An experience of a lifetime
A friend of mine and I booked Safari Trackers Adventure for a safari experience in Tanzania. We went to see Ngorongoro Crater and the Serengeti! The experience on the 4-day tour was amazing!!! Charles, our guide really accommodated all of our interests so that we were able to see everything we wanted out in the wild! From lions and cheetahs, to even a kill!! We stayed at a lodge, which was absolutely breathtaking and I would highly recommend this company!!!
Bill and Cindy
–
US
Visited: August 2015
Reviewed: Aug 17, 2015
Email Bill and Cindy | 50-65 years of age | Experience level: first safari
A positive, memorble experience of a lifetime awaits you with Charles Benjamin's skillful guidance.
Charles Benjamin is a superb guide. He knows where to find wildlife, has great informative insights, and a great personality--which is a great asset when you are together for a multi-day safari. We had a spectacular experience of a lifetime, seeing every wild animal we imagined we might see with Charles's insightful leadership on a 7-day safari. We stayed in luxury tents, with bed, western toilet, showers and cooked high-quality meals. The leopard, cheetahs, and hippos were most memorable. The rich array of birds Charles pointed out to us in Serengeti was also a treat. The rough roads were made bearable with his competent driving skills and underlined the fact you are in East Africa, removed from your normal world, experiencing the majesty of a sanctuary for wildlife. Charles's communication skills, responsiveness and willingness to accommodate our interests were essential elements in making each day of this memorable week a true, unique treat. We highly recommend him to anyone seeking a personalized experience seeing bountiful wildlife with competent commentary.
Juli
–
DE
Visited: June 2014
Reviewed: Jun 30, 2014
20-35 years of age | Experience level: first safari
They offer just the best experience you can get in Tansania.
We had a great time on our seven day Safari, including Arusha NP, Lake Manyara, Serengeti, Ngorongoro and Tarangire. Because of Charles' great experience we were able to see a lot of animals really close.
Our favourite meal right now is Pilau rice because before, during and after our exciting days we got these great meals from our cook Herman, including African dishes. It was just delicious.
The internship Edward was also really nice.
The team is always really helpful, nice, funny and worried about your well-being.
We definitely recommend to book with Safari Trackers Adventures, also if you want to do a trip to Zanzibar, Dar Es Salaam or any other place in the country.
Hakuna matata!

Leah O'Brien
–
Visited: March 2014
Reviewed: Jun 25, 2014
Email Leah O'Brien | 20-35 years of age | Experience level: first safari
Four day safari with Safari Trackers Adventure
I did a four day safari over March/April 2014 with Charles from Safari Trackers Adventure and loved every minute! After organising transfers from the airport I was offered optional activites for the day before my safari if I wanted something to do. We visited Tarangire national park, the Serengeti and Ngorongoro crater. I stayed in lodges along the way and all were quite reasonable, with the lodge in the Seregeti being an absolute highlight - I only wish I had more time to enjoy it! Charles was professional, courteous and keen to show us everything we wanted to see in the parks. Charles also knew a great deal about the different animals, so we learnt a lot as well! The trip I purchased was good value and all inclusive, and while I was nervous about transferring money internationally for a deposit, I am pleased to say I no problems whatsoever :) I found it so hard to choose a safari operator in Tanzania, but am certainly happy I made the decision to travel with Safari Trackers Adventure! We saw the big 5 plus much more and if you're interested in seeing some of my safari shots, you can do so on Instagram by searching for "leahrobrien"
Basti
–
DE
Visited: June 2014
Reviewed: Jun 25, 2014
Email Basti | 20-35 years of age | Experience level: first safari
It was just AWESOME!!
The Safari:
After we had arrived in Arusha, Charles picked us up and took us to our hotel. We did the 7-days safari including Arusha NP, Lake Manyara NP, Tarangire NP, Ngorongoro Crater, and of course Serengeti NP. We had a wonderful time and got really impressed by the sheer number of animals we have seen and the incredible and overwhelming scenery.
Things not to forget:
- Binoculars. Although most of the time, there were animals even right next to our car, you might become curios about things in the distance, too.
- Warm clothes for colder days. Especially the crater can become a bit chilliy once in a while + long sleeves/pants is a natural mosquito protection. For me one hoody and one pair of cargo pants was enough.
- Malaria prophylaxis. You don't want to be worried and put yourself on the line.
- Water purifying pills. Although you get enough bottled drinking water during the safari, eventually you might be glad to have some in addition.
- Enough money for tips ;)
In addition:
Since we didn't have a good start in Tanzania which lead to temporary complications, Charles was more than helpful and sympathetic! He and his team - the excellent cook Herman and the always helping trainee Edwin - have made our trip unforgettable! They helped us out whenever they could and made us feel welcome and to be amongst friends.
Rasko Parve
–
EE
Visited: February 2022
Reviewed: Jun 19, 2022
Email Rasko Parve | 20-35 years of age | Experience level: first safari
Amazing tour with experienced driver.
Great two day trip in Tarangire Park and Ngorongoro Crater. We had excellent driver with decades of experience in the field. Night stay in Lake Manyara camp site was pure luxury in the middle of nature.
Anna Gavrisina
–
RU
Visited: January 2020
Reviewed: Jan 10, 2020
Email Anna Gavrisina | 20-35 years of age | Experience level: 2-5 safaris
Best experience of wild life
We've spent 3 great days on Safari in Serenegeti and Ngoro-ngoro!
Saw all the animals from Big five (elephant, rhinos, leopards, lions, buffaloes) and a lot of others: giraffes, zebras, monkeys, hippopotamus, wildebeests, heartbeats, etc...
It was days full of imprecations!

Also want to recommend our driver Josh, as the best one! He know everything about all the animals, and there was no question, which he couldn't answer))

Organization is good! Really! We were late to our flight to Kilimanjaro and so miss start of Safari, but everything was solved by our great organizator))

Our final resume - if you want to have great experience- go with Trackers Adventures!
Disclaimer
All corporate and/or tour info is provided by Safari Trackers Adventure, not SafariBookings
The tours offered by Safari Trackers Adventure are subject to their terms & conditions