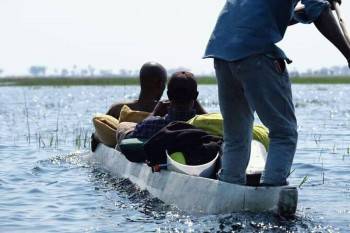 African Jacana Safari Tours
4.9/5 – 24 Reviews
Located In:

Size:

5-10 employees (Founded in

2016

)

Member Of:

Botswana Guides Association

Tour Types:

Budget tours with set start dates and a fixed itinerary

Destinations:

Price Range:

$100 to $550

pp

per person

per day

(USD, excl. int'l flights)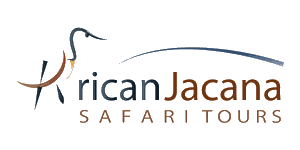 African Jacana Safari Tours
Rating Breakdown
Jonathan
–
Visited: January 2023
Reviewed: Jan 19, 2023
Email Jonathan | 50-65 years of age | Experience level: over 5 safaris
An excellent safari tour operator with its team's heart beat is safaris
My family and I had an amazing experience under Gideon's splendid experience on game touring. Gideon took us for a day game drive to Moremi National Park and little did we know that we were going to have an experience of our life time through his guiding skills and thanks to his sharp eyes which enabled us to see a Leopard and its young one. Gideon and his colleague he was with that are very calm, patient, educative and were really out for the occasion. Gideon's vast experience in safaris for over 30 years gives him a unique flavor that made our experience to be the best compared to many other game drives we have done before in Zimbabwe and Namibia. Happy for us, on that day, we were able to see four members of the big five family. We give credit to Gideon.

We are planning for a camp out with African Jacana Safari Tours and we hope to learn more and have an enhanced feel of the wild.
Natalie
–
Visited: September 2022
Reviewed: Sep 26, 2022
Email Natalie | 50-65 years of age | Experience level: over 5 safaris
Honestly amazing!
We have just returned after doing a 10 night wild safari trip with Gideon and his team. We visited Morami, Kwarhi, Savute and the Xhobe River and it was was all absolutely amazing! Gideon is so knowledgable about the animals and birds, he often detected where the animals where before he saw them, just by watching the behaviour of other wildlife. We really wanted to see the wild dog and hoped that we just might catch a glimpse as they are very rare- Gideon managed to track down a pack of 22 including their pups and they had just done a kill! He got us up close and personal but always making sure we were safe whilst respecting the animals too, we saw female lions protecting their young from a male lion and the list goes in and on! A special mention too to Wilson, our chef - he cooked us wholesome tasty food and always with a smile on his face. The memories we made will stay with us forever- this was our 4th African safari but by far the best- thank you Gideon and his team- you are the best!
Sian Edwards
–
Visited: May 2022
Reviewed: May 30, 2022
Email Sian Edwards | 20-35 years of age | Experience level: 2-5 safaris
Knowledgable, experienced, great value for money
Gideon has a wealth of experience having been a guide for 37 years for various large safari companies.
Him and his team organised a first class 2 day, 1 night mobile safari for us at very short notice and at a really great price.
We slept in tents with comfortable beds. They also had a shower and latrine out the back which was attached to the tent - to prevent any encounters with animals overnight!
We ate delicious food cooked by Wilson and Lee over the fire and slept to the sounds of hyena's, hippos and lions.
Gideon and Daddy (second guide on our trip) did not stop during our drives to ensure we saw as much as possible. They both had so much knowledge to share with us and it was a pleasure to learn more about the bush.

We also organised a day mokoro trip through Gideon. The delta is unbelievably peaceful and beautiful at the same time as being full of large, and scary animals, such as hippos and crocs. It was an amazing way to experience the delta.
Pascale, Toni and Aitana
–
ES
Visited: February 2020
Reviewed: Mar 8, 2020
Email Pascale, Toni and Aitana | 50-65 years of age | Experience level: first safari
It was just EXCELLENT! Gideon, the guide, THE EXPERT!, He detected even the most difficult animals!
The whole team was wonderful! Professional, caring, warm and joyful. We became a little family in only four days...we miss you. Our hearts are still with you! Your advises helped us through the rest of our trip!

Eva Herzer
–
US
Visited: August 2019
Reviewed: Oct 1, 2019
Email Eva Herzer | 65+ years of age | Experience level: first safari
13 days of being eye to eye with Bostwana's wildlife thanks to a most incredible guide
My family's experience with Afticanjacana Safari company way exceeded our expectations. We spent two weeks living in the midst of elephants, lions, hippos, zebras, antelopes, leopards and the most incredible birds. Gideon, our guide with 30 years of experience, by often following their tracks, lead us to within just a few meters of these magnificent wild creatures. The first time we came eye to eye with a lioness who approached our open Jeep with her cubs we all felt rather scared. But we soon realized that Gideon, with his extensive knowledge and ability to read the body language of these animals, knew exactly when it was safe to be in close proximity and when it was better to keep our distance. To be so close to these beautiful animals was simply breathtaking! Imagine watching a family of leopards feasting on an antelope it had hung high in a tree fork, or observing a group of 30 elephants walk by your camp site, gently and quietly! While we were initially a little apprehensive about camping in the wild, we learned from Gideon, who has 30 years of experience, how to be completely safe in the wilderness. And speaking of camping: We were not roughing it. Our tents were equipped with cots, mattresses, pillows and sheets and our own private bathrooms in the back. We even had our own portable sinks which were filled in the early morning with hot water (yes heated on the fire pit) and warm showers in the afternoon. The food was delicious and included fresh bread baked daily in a pot on the fire. Lastly, Gideon and the two staff members who accompanied us were lovely engaging people who were very fun to be with and who allowed us to gain some insight into their culture.
Africanjacana, which is very reasonably priced, is one of very few Safari companies that are locally owned (most are operated by South Africans or Europeans) and that is very environmentally conscious. They leave no trace behind. By booking directly with them, and not through a travel agency, we saved a lot of money. This trip was truly exceptional. I cannot recommend Africanjacana highly enough.
Julia
–
DE
Visited: July 2019
Reviewed: Aug 28, 2019
Email Julia | 50-65 years of age | Experience level: 2-5 safaris
A trip of a lifetime with the most experienced Guides
African Jacana Safari Tours is citizen-owned safari company started by Gideon Kamutati, one of the most experienced Guides in Northern Botswana. Gideon and his Sales & Reservations Manager Gally helped me to organise the tour for our group (8 persons) very professionally. They promptly replied back on every email, provided me with a helpful informations about the safari, guided us very smoothly with incredible efficiency and patience through the decision making process. Their itinerary fulfilled all our needs for a very competitive price. Upon arrival, Gideon and Gally were expecting us at the airport and we started our incredibly memorable 14-days mobile Safari trip. The tour exceeded all our expectations. Everything was organised perfectly. Pickups and transfers were on time. We spent 3 days on a lonely island in the Okavango Delta with boat cruises in the traditional mokoro boats. We visited Moremi, Savuti and Chobe –very diverse and amazing areas in Botswana. The beautiful landscape and the amount of wildlife we saw in each place were just amazing. We spent our days with game drives and breathtaking encounters with wild animals. The huge value of an experienced professional guide is. that he will bring you at the right time to the right place. By reading their tracks, Gideon guided us very close to the predators, elephants and hippos. We felt entirely safe, because he knew their habits so well. Gideon shared his tremendous knowledge, deep understanding and respect of the nature with us. We learned a lot about wildlife and the ecologic system and about the people of Botswana. When we returned from our game drive in the afternoon to our beautiful campsites, we were welcomed by Daddy, our camp manager and our chef Wilson with coffee and tea. Our tents were clean, spacious and very comfortable. We enjoyed the luxury of a private bathroom in the back of our tent, foldable beds and mattresses, sheets and pillows, warm water and the freshly baked bread in the morning. Wilsons meals were delicous. It was a real pleasure to spend our time with Wilson, Daddy and Gideon, watching "bush TV" around the campfire, talking, laughing and singing together. It was hard to say goodbye!
We highly recommend African Jacana Safari Tours. These guys are extremely professional, friendly, environmentally-conscious and caring. Support local entrepreneurs in Botswana and have your trip of a lifetime!

Lucas Linthel
–
Visited: September 2018
Reviewed: Oct 22, 2018
Email Lucas Linthel | 20-35 years of age | Experience level: 2-5 safaris
SAFARI AT ITS BEST- Thanks Lucky!!!
Our first experience with African Jacana and definitely not the last. Our 14 day tour to Okavango was organized by Lucky who was always reliable, communicating at all times, friendly and patient with us. We did not have a clue of what camping is, but with his knowledge all became possible. I highly recommend African Jacana Safari Tours for any Botswana Safari. They are knowledgeable, veteran guides who have been working in the safari over 20 years, approachable and receptive. If you want to visit Botswana I highly recommend them, keep it going Lucky!!!
Mark Linthel
–
Visited: September 2018
Reviewed: Oct 22, 2018
Email Mark Linthel | 35-50 years of age | Experience level: over 5 safaris
Best Safari Operator we ever had!!
The excellent safari service!!! With my friends we went on a 14 day safari in tended camp with Lucky and his team. From the day we started communicating through emails until we met at Maun airport, it has been a wonderful journey, difficult to express in words the amazing, unique feelings we have experienced. The tour organizer Lucky has always been reliable and communicating well responding to our emails everytime we need clarification, everything was perfectly organized and managed, with professionality and much passion. Gideon is an excellent guide, makes you live the African life as nobody else can do. he knows everything about wildlife and share his knowledge as well as interesting anecdotes while driving during the day and chatting around the fire in the evening. Our chef Wilson prepared for us amazingly delicious food every day, always attentive to our taste and needs. the experience of the tended camp allow to really feel the beauty of the nature....Thanks a lot Lucky for the wonderful safari experience. All the best
Luise
–
AT
Visited: August 2018
Reviewed: Sep 9, 2018
Email Luise | under20 years of age | Experience level: first safari
Unforgettable Experience
We spent 2 weeks in the wilderness together with the 3 most awesome companions you could wish for on a trip like this. We felt safe at all times, saw all of the big 5, learned alot about the animals and the country of Botswana and felt at home in the bush due to Bens knowledge and openness, Wilsons DELICIOUS food and positivity and Daddies hospitality, and funny character. Any insecurities that we had bevore we started our trip to botswana instantly went away the second we first met Lucky and the crew! There was no doubt that these two weeks were going to be one unforgettable experience. And so it was. Thanks to everyone who made this possible.
Silke Buehler-Paschen
–
AT
Visited: August 2018
Reviewed: Sep 2, 2018
Email Silke Buehler-Paschen | 50-65 years of age | Experience level: first safari
This tour was simply fantastic - perfectly planned and realized - and with a wonderful team!
We travelled as a family (parents and 3 teenagers). It was a 15 day tour (starting at Maun, through the Central Kalahari Game Reserve, Nxai Pans, Moremi Game Reserve, Okavango Delta, Khwai Concession, Savuti and Chobe National Park, transfers to Victoria Falls) in August 2018 – our first safari experience – suggested in a similar fashion on the company's webpage but adapted (very flexibly!) to our own wishes. The communication with Lucky on behalf of the company was extremely friendly and efficient, without complications or misunderstandings. All services offered in the contract were realized to our full satisfaction.

The tour itself was absolutely amazing – exceeding all our expectations! We saw so many different aspects of Botswana's amazing landscape and wild life and experienced it in various ways (game drives, boat and mokoro trips, scenic flight, bush walk) - unforgettable! The team that accompanied us (Ben, Wilson, Daddy; also Lucky and Gideon joined at some places) was wonderful. Ben is the best safari guide we could have imagined – he has a huge knowledge on so many aspects of the safari animals and nature, and his great experience and patience in searching also for the rare animals made us see essentially all of them!!! Wilson's cooking over the fire was delicious! The tents and all infrastructure – up to the bucket showers – were nice and convenient. Sitting around the fire in the evenings – taking about God and the world – was exciting and a wonderful experience. The 15 days passed much too quickly; saying good bye was hard as we had all become friends.

VERRY HIGHLY RECOMMENDED!

Disclaimer
All corporate and/or tour info is provided by African Jacana Safari Tours, not SafariBookings