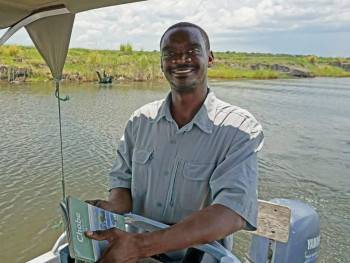 Moonlight Safaris
4.9/5 – 19 Reviews
Located In:

Size:

1-5 employees (Founded in

2016

)

Member Of:

Botswana Guides Association

Tour Types:

Customizable private tours and fixed group tours

Destinations:

Price Range:

$190 to $700

pp

per person

per day

(USD, excl. int'l flights)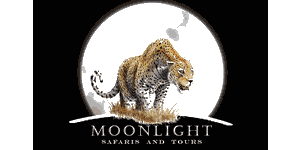 Rating Breakdown
Ralitsa
–
BG
Visited: August 2022
Reviewed: Jan 24, 2023
Email Ralitsa | 35-50 years of age | Experience level: first safari
Passionate about their job
We had a great safari in Botswana with Moonlight safaris. The guides were professional, knowledeable and passionate about their country and its amazing wildlife. They really made an effort to provide us with a memorable experience. The food they cooked for us was delicious, the vehicles were perfect for game viewing, the organisation was very good, with the exception of some minor household issues in the camps.
Overall, excellent company with great friendly people who love and enjoy what they are doing. That was my first safari and it was amazing. Definitely recommended.
Viktor Kirkov
–
BG
Visited: August 2022
Reviewed: Nov 3, 2022
Email Viktor Kirkov | 35-50 years of age | Experience level: first safari
Very fair and caring
I've been halfway around the world, but this was my most memorable experience for me. This is primarily due to the professionalism of Moonlight Safaris.
Ilian
–
BG
Visited: September 2022
Reviewed: Oct 25, 2022
Email Ilian | 50-65 years of age | Experience level: over 5 safaris
14 nights/ 15 days mobile camping/ lodge safari in Chobe NP, Savuti, Khwai, Moremi, Makgadikgadi Pan
I, along with a large group of 11 friends had a fabulous 14 nights/ 15 days safari in Botswana and Victoria Falls (Zimbabwe) with Moonlight Safaris.

We had a lodge accommodation in Kasane and Maun and special camping in Savuti, Khwai Community Concession, Moremi Game Reserve and Kubu Island (Makgadikgadi Pans National Park. Needless to say that this was a serious task - the owner of the company provided two safari vehicles with two guides (he drove one of the vehicles himself) and a support vehicle with 5 people back-up team (a chef and 4 camp hands). They carried all the camping equipment - tents, stretchers, mattresses, linen, bush showers, tables, chairs etc.

All vehicles were in top condition - we drove in hard road conditions, deep sand, dust and never experienced any mechanical issues. Both guides - Bogosi and Judah performed very well in terms of seaking, tracking and finding animals and birds. They found 9 different leopards within 6 days timeframe in Savuti, Khwai and Moremi. Lions (females, males, cubs) almost every day. At nights we had visitors in the campsites - Honey badgers, Elephants and Spotted hyenas.

We had also a full day Okavango Delta motor boat safari and a scenic flight over the delta included in the program (both from Maun).

Kubu Iskand in Makgadikgadi Pans National Park was something completely different from the rest of the places that we visited in terms of scenery - an island with lots of baobabs in the endless salt pan.

The boat safaris and the game drive in Chobe NP from Kasane were very well done by Bogosi and Judah, a lot better than last year's drives and boat trips provided by the lodge. Bogosi also subcontracted a great company in Maun for the full day motor boat safari in the Okavango Delta.

This is my second safari with this company and the owner Bogosi. Last year I had a similar itinerary and I am also planning to do another trip with him next year.
Rossina
–
BG
Visited: August 2022
Reviewed: Oct 7, 2022
Email Rossina | 35-50 years of age | Experience level: first safari
I strongly recommend Moonlight Safaris. They deliver a great service.
Moonlight Safaris are treasure if you are going to Botswana. They are doing their jobs with love so they shown us everything that we asked for. We have a chance for 6 days to 9 times leopards.
I strongly recommend Bogosi from Moonlight Safaris. He is doing great job.
Bruno
–
FR
Visited: October 2022
Reviewed: Oct 7, 2022
Email Bruno | 50-65 years of age | Experience level: 2-5 safaris
Professional team!
We got in touch by email and then via WhatsApp. They answered us very quickly.
They even came to get the money at our campsite, because we couldn't move our van.
We spent a full day in the national park with a very nice and professional guide. He allowed us to see the usual wildlife and even a group of lions, and even 2 leopards! Sure, we have been a lot lucky... But the guide knew a lot of things about the animals and proficient to guess where we could try to meet them.
We had an unforgettable experience!
Tony T
–
MX
Visited: August 2022
Reviewed: Sep 21, 2022
Email Tony T | 20-35 years of age | Experience level: 2-5 safaris
Incredible safari filled with animals and great service!
Incredible experience that exceeded my expectations! From the beginning organization and planning was excellent. We had some special requests for the meals, since my wife doesn't eat meat, and they were able to accommodate us nicely. The guys were friendly and hard working. The guide was knowledgeable and a good driver (we saw plenty of self-drive people stuck in the sand). As far as camping goes, it was quite posh. They set up everything for you, cook you excellent meals, and even give you warm water to wash up in the morning, and an opportunity to shower (camp shower). Much nicer than I expected. We saw solo many animals! Here's a list: Hippo Lion Leopard Elephant Hyenas Giraffe Gnu Impala Kudu Mongoose Black back jackal Wild dogs Water buck Water monitor lizard Steenbock Zebra Crocodile Sable Birds Red billed horn bill Lilac breasted sholla Copper tailed cuca Guinea fowl Crowned clover African fish eagle Stork Grey Lorry (go away bird) Marabú stork Ibis And those are just the ones we wrote down. Beware the days are very hot, but the nights get very cold, so bring warm clothes also. Blankets were provided, so we managed. One unavoidable thing was there was a lot of driving on rough roads, and we were pretty worn out from that. Overall amazing experience!
Waseem
–
Visited: August 2021
Reviewed: Jul 26, 2022
Email Waseem | 35-50 years of age | Experience level: over 5 safaris
Mr Bg is the most knowledgeable guide you will find around
Best safari experience in savuti and chobe national park with moonlight safaris. Saw all of the cats and all the animals you could think of from elephants to lions to leopard and even found a pride of lions feeding on an elephant .Mr BG was extremely knowledgeable and went out of his way to accommodate us and all our needs. If you are ever in botswana or the chobe area don't miss the opportunity of using moon light safaris you won't be disappointed
Harry
–
DE
Visited: August 2017
Reviewed: Jul 25, 2022
Email Harry | 35-50 years of age | Experience level: over 5 safaris
It has exceeded our expectations - the perfect Tour !
In August I did a daytrip in Savute with my wife and two daughters 14 and 10 with Moonlight-Safaris and the very experienced Guide Bogosi Kakambi.
The drive itself through the deep sand was an incredible experience.
We were lucky to observe a leopard stalking an impala herd. We stayed with the leopard for a long time before finally disappearing into the bushes.
Bogosi Kakambi drove through the Savute Marsh. When we discovered a buffalo carcass, he explained the importance of the interaction between animal and nature.
Behind a bush in the shadow, Bogosi spotted two lionesses. We could take phantastic photos.
It was an exciting game drive especially by the super nice and very knowledgeable Guide.

Then two days later we made a day trip to the Chobe, of course again with the best guide ever "Bogosi Kakambi".
We saw big herds of elephants and again our guide could explain a lot about these wonderful animals.
He tirelessly searched for animals and tirelessly answered our questions about animals and nature.
From the morning at 7.00 to the breathtaking sunset over the Chobe he accompanied us with joy and patience.

We had two wonderful enriching and exciting days that we would never dream of.
Thanks a lot to Moonlight-Safaris and Bogosi Kakambi.
Zhulieta Kuzmanska
–
BG
Visited: August 2021
Reviewed: Jul 24, 2022
Email Zhulieta Kuzmanska | 50-65 years of age | Experience level: 2-5 safaris
The perfect guide, the perfect tour, the best quality!
The perfect guide, the perfect tour, the best quality
Ilian Shopov
–
BG
Visited: September 2021
Reviewed: Jul 24, 2022
Email Ilian Shopov | 50-65 years of age | Experience level: over 5 safaris
Reliable and knowledgeable safari operator for all of Botswana parks and reserves.
In August/ September, 2021 I and 7 other friends of mine had the privilege to do with Moonlight Safaris 6 nights moible camping safari in Savuti, Khwai Concession and Moremi Game Reserve.

The owner of the company, B G, was guiding and in charge of the trip. Amazing experience in every aspect. We used public campsite in Savuti and Moremi, in Khwai - accommodated. B G is a very experienced wildlife guide with great knowledge of the animals, including birds and an excellent driver, as well (roads are mostly deep sand and quiote challenging to negotiate).

We had fabulous sightings in all the parks/ reserves. In Khwai Concession, BG found a large pack of wild dogs and we spend more than an hour alone with them before other vehicles started to join us. Huge prides of llions in Savuti, lots of mamals and birds everywhere. B G knows how to position the vehicle for optimal light for photography, finds great spots for sunrise and sunset shots.

I have done many safaris in Africa and do have a broad basis for comparison and I would recommend without hesitation B G and Moonlight Safaris for any type of wildlife trip in Botswana.

I and a number of friends are goint to do with them combination of the above itinerary plus Victoria Falls, Zimbabwe, the Chobe River area of Chobe National Park and Makgadikgadi Pans National Park.

Thank you, B G and see you again soon!


Disclaimer
All corporate and/or tour info is provided by Moonlight Safaris, not SafariBookings