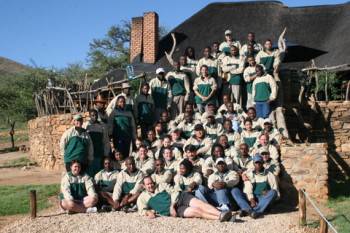 Wild Dog Safaris
4.9/5 – 64 Reviews
Located In:

Size:

20-50 employees (Founded in

1997

)

Member Of:

ATTA

,

NTB

&

TASA

Tour Types:

Customizable private tours and fixed group tours

Destinations:

Price Range:

$106 to $1,055

pp

per person

per day

(USD, excl. int'l flights)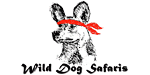 Michael
–
ML
Visited: June 2015
Reviewed: Jun 17, 2015
20-35 years of age | Experience level: first safari
Great Adventure, Great Food, Great Fun from Windhoek to Vic Falls
My wife and I went on the 9 days Windhoek to Vic Falls trip with guides Manni and Jason. We had a great time. Communications from Wild Dog leading up to the safari and during the trip were great - we felt prepared before setting out and had no issues finding information on the website or through emailing with Wild Dogs (Memory). The camping gear was great and kept us warm in near freezing weather and the food was excellent. The knowledge of the guides was much appreciated and their contacts at the camping sites ensured that we were comfortable and taken care of. I would highly recommend this trip.
colleen B
–
US
Visited: June 2015
Reviewed: Jun 11, 2015
50-65 years of age | Experience level: over 5 safaris
Private tour Namibia
We were a group of 4 and arranged a private safari with Wild Dog. It was fabulous. Raymond was our driver and took such good care of us. We were well looked after and learned so much about the country and culture. Liz and her staff took care of every detail and need, so all we had to do was take in the sites and enjoy the incredible journey. All accomodations were great and van very comfortable. Excellant tour
Leigh Pate
–
US
Visited: May 2015
Reviewed: Jun 5, 2015
35-50 years of age | Experience level: 2-5 safaris
One WOW after another
I traveled on the 15 day Delta and Dunes Safari with my seventy-three year old mother. There was another older couple from Australia, and our guide and a camp assistant. We chose this safari because it was designed to spend several days immersed in two of the areas we were most interested in - the Okavango and Etosha. I chose this company and to base our travels out of Namibia because of concerns that hours on an overland safari jouncing in a truck would wear my mother down. Namibia has decent roads, and Wild Dog had a good reputation for being a budget safari that providing more comfortable vehicles and for reliable quality. And from the start we had a terrific experience. Our guide was extremely knowledgeable, and was very good in setting an atmosphere that was comfortable and easy - even at the end of a 15 day trip when everyone was exhausted. He even altered our schedule when we agreed we wanted to go check out the rock paintings at Brandenburg rather than stop where scheduled, accommodating our group and being flexible - in part due to the fact we all got along so well and all agreed on the change. Our camp assistant was equally wonderful - an excellent cook who spoiled us with delicacies like Kudu stew, and had the skills to prepare the food in a way that nobody got sick ... which is often a problem on big group trips when lots of germs get passed around with poor hygiene practices handling food. The campgrounds we stayed in were all comfortable - some were incredibly beautiful. And, while I was focused on Etosha and the Okavango, the other experiences along the way were for the most part interesting and worthwhile - and some were extraordinary and unexpected. The thing to realize about any overland safari is there is a lot of driving. A LOT. We spent hours in the vehicle, and even through the vehicle was good quality and we stopped for breaks, it was still tiring. Another is that we were in a small group that got along very well. Wild Dog will do a max of 14 on a trip ... and I suspect a big group might be a different (though not necessarily bad) experience. I was told that the longer trips tended to be smaller in group size. I could nit-pick: The tent needed some repair of the netting around the zipper, for example, though generally the equipment was all in functional shape. But overall Wild Dog and the Delta and Dunes safari exceeded my expectations. And this experience in Namibia was the hi-light of my six weeks in Southern Africa. I did some blog posts on the trip - here is one of the posts about an experience on this safari. http://leighpate.blogspot.com/2015/05/the-bushman-tale-lion-and-jackal.html
PAULA M
–
US
Visited: April 2015
Reviewed: Jun 2, 2015
Email PAULA M | 50-65 years of age | Experience level: 2-5 safaris
worth every penny
we are very happy we chose wild dogs Safari for our tour. they are very well organized our reservations were made online communication was excellent and everything was easy as can be as far as booking goes.they picked us up for our tour exactly at the time they said they would be there. Our guide was excellent. Elias is very knowledgeable and he's very excited about his job. he just could not share enough of his knowledge with us. they allowed us enough time at each sighting to view the animals we never felt rushed. The meals were absolutely excellent very tasty and a great variety. I can't say enough about this company they are a class act. my only suggestion would be for them to offer bottled water during the trip. It stated drinks were supplied but that's only with your meal. we drove for hours and its very hot. the brochure should make it more clear that you're only provided water with your meals.
Kathy
–
ES
Visited: March 2015
Reviewed: May 29, 2015
50-65 years of age | Experience level: first safari
Professional, personal and pleasurable experience
Our tour with Wild Dog Safaris lived up to our expectations; in fact it exceeded them. This was due, in part to our guides, Milton and Steven. They were always professional (even with difficult customers), organized, efficient, personable, fun and with their presence, changed the character of the group and the adventure from special to extra-special.
Mark and Saoirse
Visited: April 2015
Reviewed: May 13, 2015
Wonderful Experience
This tour incorporated 3 days in Etosha National Park and 3 days in Sossusvlei (the desert region). From start to finish the entire tour was exquisitely organised.

We were collected from our hotel (which they helped us book) and introduced to our tour guides ( Milner and Ruben - two of the nicest guys you will ever meet)

Our tour group's demographic varied greatly but we all got on like a house on fire.
The Etosha part of our tour consisted of game drives and camping - we got to see loads of animals including a pride of 20 lion, fighting Rhinos and pronking Springbok.
The campsites were very well equipped and comfortable - the guides had us erecting the tents in under 5 minutes! The standard of the cooking blew us away especially since Ruben was working off a campfire.Milner's spirited commentary kept us amused and interested throughout even the long drives.

For the Sossusvlei leg we opted for the lodge accommodation (Dune Lodge) and it was one of the most beautiful places we have ever stayed although if we are honest, Ruben's cooking was superior! The dunes have to be seen to be believed - some of the most exhilarating sights you will ever see. Running down Dune 45 at sunrise will make you feel like a kid and leave you smiling from ear to ear for the rest of the day.

A word of warning, the desert gets really cold at night and the early mornings so do pack a jumper.

If you are planning a trip in Namibia, I would highly recommend "running with the Wild Dogs!!" Brilliant tour operator and fantastic team.

72 nad still dancing UK
–
Visited: November 2014
Reviewed: Feb 6, 2015
65+ years of age | Experience level: first safari
A beyond wonderful experience
I am 72 and my husband 78 and both of us are very fit and healthy. We usually book one night in a country and then wander in back packer style so we wondered what an organised tour would be like. We felt this was the only option because the distances covered are vast and there are few travelers on the road and we certainly made the right choice. We did two seven day safaris to the north and south of Namibia. The guides and cooks were fantastic and served up very good vegetarian food for us especially. Everyone helped with putting up tents and the camp facilities were good and the sites where we stayed spectacular. I had read up on the country before booking and the tours covered what we wanted to see and more. Visits to cheetah and leopard parks were made interesting by having experts talk about the work they were doing although our guide was also especially well informed. The country is exquisitely beautiful with some not to be missed areas such as the Namib desert with its orange sand dunes, Fish River Canyon, and the Quiver Tree forest. The organisers were very laid back but very efficient. We had the time of our lives!
Kim M
–
CA
Visited: December 2014
Reviewed: Jan 27, 2015
20-35 years of age | Experience level: 2-5 safaris
7 Day Northern Namibia Tour
The whole trip was very well planned out and organized - we stopped at all the hot spots and had a decent amount of time to enjoy each place. All the supplies and campsites were amazing and the guides were knowledgeable, personable and fun! They were also excellent cooks! I felt that all the guests had their own personal interests acknowledged and accommodated. I thoroughly enjoyed my experience of Namibia via Wilddog Safaris!
Stefanie
Visited: September 2012
Reviewed: Jul 1, 2014
Unforgettable trip to the North of Namibia with Wild Dog Safaris
I joined Wild Dog Safaris for the 7 Day Northern Safari with George as the guide and Job as his assistant and it was a fantastic experience. I enjoyed every second of that trip to the max and learned so much about the country thanks to George's extensive knowledge about Namibia, the culture and his many skills (cooking, driving, fixing car tyre, language, etc.).
A huge Thank You to George for making the trip unforgettable, Job for the many great dishes and Wild Dog Safaris for the opportunity!
Sharon Colback
–
FR
Visited: April 2014
Reviewed: Apr 23, 2014
Email Sharon Colback | 65+ years of age | Experience level: 2-5 safaris
A wonderful trip, superbly organised and fascinatingly varied
I've just done the ten day Wild Dog Namibian Explorer trip. It was a journey to recapture lost times for me.Forty three years ago I lived in Okaukoejo for three months then in an engineering campsite on the side of the road towards Outjo for another three. I wanted to see it all again and I wasn't disappointed.

For a start the Wild Dog organisation was really faultless. I'd like to take our guides, Gabriel and Manfred, home with me to run my life as brilliantly as they ran the trip. I doubt they'd be interested in relocation, though. They are safari guides through and through, both of them so knowledgeable about birds, animals, plants, geology. Did you know that termite mounds all face North to keep them warm and protected? I didn't. Gabriel did. Both he and Manfred are unflappable, very hard working, it's quite a knackering amount of driving Gabriel had to do. They are imaginative cooks, too, and the speed with which they prepared each meal for all eleven of us was a bit shaming for those of us more used to cooking in well equipped kitchens than on camp fires. I'll stop about the guides before their heads burst.

What about the sites and terrain we covered? Stand out camp site for me was Hoada dwarfed by vast granite boulders. We skinny dipped in the pool and sat on top of one huge rock to watch the sunset while Manfred cooked dinner.

In Etosha we saw lots of animals including a pride of 13 lions, the adolescents tumbling, cuffing each other, watched by grouchy dads. Next day, a group of them were feasting on a newly killed zebra.

But it wasn't even the animals that made the trip but the journey through ever changing terrain under huge, over-arching skies and magnificent cloud formations. The soil colour changes every few kilometres and even the ubiquitous thorn trees vary throughout the journey, some green flat tops, others with tiny white flowers.

Go and see it for yourselves. It's a wonderful experience.

Disclaimer
All corporate and/or tour info is provided by Wild Dog Safaris, not SafariBookings
The tours offered by Wild Dog Safaris are subject to their terms & conditions