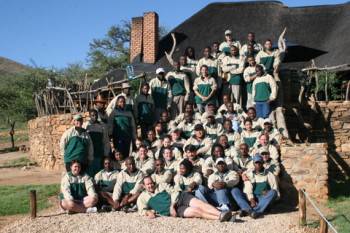 Wild Dog Safaris
4.9/5 – 64 Reviews
Located In:

Size:

20-50 employees (Founded in

1997

)

Member Of:

ATTA

,

NTB

&

TASA

Tour Types:

Customizable private tours and fixed group tours

Destinations:

Price Range:

$106 to $1,055

pp

per person

per day

(USD, excl. int'l flights)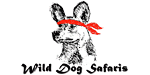 Rating Breakdown
Piet Elsner
–
US
Visited: September 2017
Reviewed: Oct 15, 2017
Email Piet Elsner | 35-50 years of age | Experience level: first safari
September 2017 Delta and Dunes
Note: silly web site won't permit me to write in Caps, so some items (i.e. Deet) will read strangely, and it's not due to illiteracy.
My wife and I went in September 2017. Temps were high 60s to ~100F in the desert, and 50s-60s around Swakopmund. We had 10 people on our team, to include guide and cook. Any more than this and you're going to be very cramped in the bus. If you're near the 15-person capacity in the back, your trip will be a sardine can. Your experience may vary considerably from our own, so review weather trends beforehand and use careful judgment when packing. I reiterate - below is a short archive of my own experiences. If your own views and experience vary from ours, we're entitled to our own perspectives. I've broken this review out into 3 sections: packing list, suggestions (emphatic ones are identified with asterisks), and an abbreviated breakdown of our trip experience.
The asterisks denotes critical packing items.
Packing list:
*2L water bottle, ideally with easy means to carry it. Ensure its mouth is small enough to drink from when on very bumpy roads, or when walking
D-rings/carabiners of various sizes
Fleece sweater
Thermal top and bottom
*Hiking shoes
Water shoes
*Flip-flops
*1 large cans of Deet per person (don't have a percentage concentration that will ruin artificial fabric).
Malaria meds for Okavango and Etosha
*Pepto or Imodium
*2 rolls of Toilet paper
*Sun block
*Small flashlight or headlamp w extra batteries
Swimsuit
Packable camping pillow
50' of 550 cord (aka parachute cord)
If you bring your phone along, bring your charger with applicable international adapter (ensure it has USB plug as well, since it's universal)
I brought 2 fully-charged Dizual 5000 mAh solar cells to charge batteries for my phone and camera
Camera with enough batteries & memory (some of us took a few hundred photos, I took 3500).
Camera cleaning equipment to remove dust and sand particles
Band-Aids and mole skin
Swiss Army knife w/ scissors
*Baby wipes
Small container of laundry detergent
Laundry bag
Scarf/large bandana (for cold weather or soaking in water/ice water to wear on your neck when it's really hot)
Several 1-gallon zip lock bags
Notebook and several pens
Poncho/raincoat that's packable and can be worn as wind breaker in cold temps
Shirts, pants/shorts that dry quickly
*Small towel (consider camp towel or sham-wow)
Sunglasses
*Broad fabric floppy hat
Lighter
Sewing kit
Plastic shopping bags from grocery store for dirty laundry or storing dirty shoes among clothes
Antihistamine cream
Benadryl
Sting reliever
*Standard toiletry kit
*Sleeping bag, or you can rent one from Wild-Dog for 350 Namib Dollars (ND) (~$25 USD)
Sun shade with suction cups (to stick to windows)
Reading material adequate for 2-weeks
$300 USD-worth of ND or South African Rand (Rand is usable in both Namibia and Botswana) to buy beer, wine, water, and other incidentals along the way
$800-1000 USD
Tip: You'll want to buy at least two 5L water bottles (per person) at any grocery store stop early in your trip and keep them at camp or on the bus. It costs about 7.5 ND to refill, or 19 ND for a new bottle. Water quality was 100%, nobody got sick or had questionable water at any time. The refilling point in grocery stores looked like a tall, pretty aquarium. When brushing teeth, water at camp sites was usually potable, but it's advisable to ask every time. Do not drink water out of the Okavango, even if you see the locals do it.
Tip: **Expect to set up your own tent (with help), and to help around the camp in general. This is a courtesy to your peers, and permits your cook/guide to set up the common area and begin cooking sooner. If you don't contribute, you're going to understandably earn some frustration from your team, whom you often rely on. Avoid this mistake, and get your hands a bit dirty like everybody else. You're on a safari...not Club Med. If you're unwilling to work a bit, this safari isn't for you...you'll need to hit the Accommodated safari option instead. After a few days we were all able to set and break down the tent mostly by ourselves within about 5 minutes, then moved on to help others. So I humbly ask that you suck it up and do what you've got to do. This camaraderie added to the fun of the experience.**
Tip: I had one large hiking pack, a day pack, and a sleeping pack, the latter of which was shared with my wife. Large hiking pack contained everything clothes related, with underwear and socks at one side, shirts in the middle, and pants/shorts at the other end. I also carried a dirty laundry bag in this. This permitted me to see at a glance to see what I was short on and could do laundry. I could also grab clothes in the dark if necessary. Day pack will hold your book, camera and lenses, binoculars, notebook, money, essential toiletries, and water. Sleeping pack contained everything I needed to sleep to include pillow, stolen airline blanket, etc. Afterward it began carrying gifts I'd bought.
Tip: There are some people along the way that will help your group for the short term, as noted below. From my standpoint, one of the reasons for my tourism to Namibia is to help with the local economy a bit. That's not to say I had out money freely...BuT...when people helped our group out, the only viable reciprocation for their work was money. I'll state below when/where we tipped, and how much was given.
Tip: The safari company provided ~2" sleeping pads free of charge, labeled with our names using masking tape. After a few days the tape came off and the pads were fair game between us. Some I used were good, others somewhat useless. If you have a bad back, request that Wild-Dog provide you a second one as well.
Tip: Food options are plenty. For each safari meal, we had bread, meat, coffee/tea, vegetables, etc. We had two folks in our group that were vegetarians and they were accommodated as well. Breakfasts are usually cereal (muesli-style) with yogurt or milk, sometimes eggs, etc. Lunch on the go was usually cold-meat sandwiches, salad, and fruit. I'm borderline hypoglycemic and I did just fine for food the entire time. You can supplement your meals by buying chips, snacks, etc at grocery stores that we hit frequently.
Day 1, they picked us up from the hotel and took us to Wild-Dog to introduce us to our guide (Gabriel) and cook (Abby). I've been told by a friend that Milner and Matthew are a fabulous crew, too. They pointed out coffee/tea area, bathrooms and the vehicle. Some vehicles apparently have A/C. Ours did not, so windows were actively used. We were briefed that morning on the overall route. Every evening after dinner you're briefed on the following day's activities and the route. Pay attention on what direction you're driving for the next day because it'll give you the edge on seat selection. The good seats are away from the sun. I liked the back row because I could stretch my legs out, and had a bit more storage space. Alternative here is the sun shade mentioned above. Anyhow, get accustomed to using the bathroom when you can, and if you're able to adjust your toilet cycle, try shooting for first thing in the morning, or immediately after breakfast, as it gets it out of the way before activities begin. This especially applies during game drives. First day's destination is pretty far, (550 km) and in the middle of the Kalahari (middle of nowhere) but interesting vegetation and fauna are around.
Day 2, in the morning we packed, broke down tents, then were guided by two Bushmen into the bush for a brief introduction to indigenous learnings. I was skeptical in the beginning but came away very impressed. He discussed how they thrived before "developed man" came along. Fascinating to see how adapted they are. We tipped him 150 ND, because we felt it was appropriate. Then back into the bus and we crossed into Botswana (remember your pen for filling out the form repeatedly) and reached Guma Lodge on the Okavango. Keep Deet handy. Set tents, unpacked. Generally regarded as the favorite camp site for the whole trip. Opportunity for laundry (detergent and 550 cord). Terrific view of the sun set. Plenty of beer here, good people. ****If you decide to take a flight on the helicopter, I urge you to avoid low-altitude flying, even going so far as asking the pilot to be at least 100 feet above ground level, especially if you have more than one passenger flying. Trust me on this one – there's precedent here.****
Day 3, break camp, pack, load 3-days' worth of your gear onto a boat. The rest stays behind safely at the lodge. They boat you a good distance into the lagoon then transload everything into mokoros (canoes). Keep camera, hat and water handy. Using poles they push the mokoros into channels (formed by hippos) in the papyrus. After a good while you reach the island you'll be staying, unpack and set camp. You wander while lunch is prepared. In the afternoon you relax, watch birds, and read. Sleep at 9.
****Do not drink too much of anything during or after dinner****.
Wife had to use the bathroom at 2am and we had hippo and elephant very close: two animal species you don't want to surprise in the dark. Hippo kill more humans than any other mammal on the continent. By the way, bathroom was a metal tube frame with a toilet seat attached, and a hole dug in the ground about 50' from camp. It's primitive, but effective. Through dumb luck and poor judgment she managed to pee without issue, but as soon as we zipped the tent, had 3 hippo within 50-75' snort loudly. It felt like a reminder that we're on their turf, and needed to be mindful of potential risks.
Day 4, took mokoros into bush for a 2 hour walk. At one point we heard deep grunts very close through the papyrus, rounded the corner and saw a group of 12 hippo. The bull was huge. They were ~50 yards from us. After the walk, on the way back to camp, went into an area that was very tangled with papyrus, so we backtracked 50 yards and rerouted. Suddenly we saw a solitary bull elephant from behind at about 200 yards. He casually walked onto the nearby island and disappeared. We dug into thick papyrus, opened into a lagoon and the elephant was right there again, this time eating palm. Pleasant evening mokoro ride to see the sunset. You wouldn't think so, but the gentlemen handling the mokoros worked incredibly hard for 3 days straight. The group agreed to chip in some money as a Thank You for their terrific work. **Advice on how to do this: get 1 person out of your group to agree to handle the money. When everybody (who wants to) chips in, as soon as you get to the lodge and you're parting company, shaking hands with the gentlemen who helped with the mokoros, the money should be handed to the senior mokoro guy, and letting him decide how to divide the sums. Tell the whole group of mokoro people that this is a token of thanks for their terrific help. Anything else risks making things very awkward among the mokoro folks. I believe we paid $5/person. This got divided by an estimated 10-12 people.
Day 5, pack, break camp, return to Guma lodge. Unpack, set camp. Several hours to collect all belongings left behind and organize, bird watch, etc. After dark did boat ride to see wildlife - bring a fleece. Expect crocs, birds.
Day 6, pack, break camp, head north to Nkwazi Camp on the Angolan border. I missed an opportunity to cross the river into Angola by 20 minutes. If you want to go, be decisive. It's just for bragging rights and nothing more. You can set your tent a bit later, since there's down-time. The bar attendants will ask whether you want to see the locals dance in their indigenous style, for a fee, and we agreed. Had very nice dinner (we had to pay for it), saw a beautiful spotted genet within 3' of me (fed on small plate of food scraps). After dinner we were led to the dance pit. There were two bongo players and about 10-12 dancers. It was an enjoyable experience. There was ambiguity on who to pay after the dance, so after the routine was completed we paid the dancer who appeared to have the most experience, and provided a bit extra since work is sparse out there - they rely on this method of making an income and I wasn't going to impinge on that.
Day 7, pack, break camp, drove W to east side of Etosha Park, to a camp site named Namutoni. We immediately noticed ~10 foot fence all around the compound. After registering for a camp site, we set camp, unpacked, then headed out on a game drive. We saw many zebra, sable in the distance, kudu, many impala, and hippo. Saw one black rhino very close. Return to camp for lunch and a swim in the pool.
Day 8, 3 different game drives, with varying degrees of success. There was one that was a long drive which had incredible numbers of animals out there. We were all so mesmerized that we stayed probably 2.5 hours. Remember to use the bathroom prior to these game drives.
Day 9, pack, break camp, drove W to the W side of Etosha Park, to a camp site named Okaukuejo. Camp here is decent, and the perk is a fantastic water hole in your backyard. You can view it from approx. 400 yards from the camp. They have lights situated so you can view the hole throughout the night. We saw 6 black rhino, many elephants, giraffe, lion, etc. Amazing experience.
Day 10, pack, break camp, drove W toward Twyfelfontein. Hit a petrified forest, where they had big fallen trees. Beautiful specimens here. Arrived to Twyfelfontein and viewed the petroglyphs of hunt maps, dating back to 2000-6000 years. Twyfelfontein was beautiful, arid, and left an unusual foreboding feeling. Like something out of Tatoine (Star Wars). The location it was set in had a heavy, strange feel to it. Drove WSW to Cape Cross. Temps dropped to the 50's here. Have your fleece and maybe wind breaker available. Big seal colony, smelled very bad. After an hour, drove on to Swakopmund. Checked into apartments called Lifestyle Apartments. The apartment for a couple is fabulous, has a loft on the second floor, fully accommodated. The team went out for dinner each night. Kuki's Pub had pretty good food, but accuracy in service was a minor challenge given their work load. I'd read that The Tug was good, but it's a mess; it's packed with patrons. Your guides will need to set a reservation ahead of time for this place. Alternative that wife and I liked a lot was Welwitschia Restaurant - a Portuguese place on Libertina Amathila Ave, within walking distance from the apartments. One of the best T-bones I've ever had. Decent wines, too. The chef actually came out to introduce himself to patrons.
Day 11, plenty of opportunities for excursions, from parachuting to surfing, dune surfing, quad running, etc. Wife and I did the Living Desert tour which lasted from 8:30am to noon. I believe it was 600 ND. A bit steep money-wise, but we enjoyed it. Saw snakes, spiders, scorpion, insects, lizards, birds (landed on the hand, actually), etc. Very cool. Afterward my wife then hit the spa while Brit friends and I hit the bar. There's a walkway near the Brauhaus that's upper scale and very pretty. From here, if you cross Tobias Hainyeko St to the west, you'll see a small alley where locals sell art. Four of us bought (our opinion) fantastic paintings and drawings here. Explore a bit. The area is quite safe.
Day 12, early breakfast, pack, and back on the bus. This time we head to a camp site outside of Solitaire, rustically reminiscent of Sedona, Arizona. They have a bar/restaurant here, and a big rock formation you can go see the sunset at. Beware that power goes out at 9pm prompt. I was in the middle of a shower when I found this out.
Day 13, pack, break camp, head to Solitaire for diesel and apple pie. Then on to a camp right 45 minutes outside of Sossusvlei. Set camp, unpack, and if inclined, go for a late afternoon hike to watch the sunset. Oryx can be seen on the dune - we got to within 50 yards. Don't go barefoot; we saw many insect and snake tracks.
Day 14, get up very early to hike Dune 45 to watch the sunrise with many other tourists. Take note of your surroundings on the drive out here. The dunes are massive, ancient, and beautiful. After this, breakfast at the foot of the dune. Then drive on to Deadvlei/Sossusvlei, hike here for several hours. Water here is a must. Anticipate sand in your shoes. We were also taken to a fascinating canyon that presented nice photo ops. Saw a falcon up close, as well as indicators that a troop of baboons lived here. Tonight we (safari group) got together and compiled the tip money for the guide and cook. For folks whose GDP is about $11,000 USD/year, considering the level of effort they put into making our experience as fabulous as it's been, not to mention they never put us in awkward/unpleasant situations, all of us were more than happy to contribute to them. To cover my wife and me, for the guide, I put in $100USD. Others put in 600ND per person. For the cook, we put in about 450 ND/person. They earned every cent of it. **Advice on how to do this: it's inadvisable to let both parties know the amount you gave their peer. We got paper bags, wrote the individual's name on it, and placed the amount we felt was fair into there. During dinner, we handed the bags over with a big Thank You from the whole group.**
Day 15, pack, break camp, and drive to Windhoek, where they'll drop you off at your hotel. I advise you have a map handy (and follow your progress so as to help your guide find your hotel) or GPS on your phone to assist in the effort.
I genuinely hope you enjoy your experience as much as we did, and that this entry will give you some semi-useful insight toward what to expect. It felt like nearly every little excursion was magical in its own right. For me personally, it was a profound, humbling experience that I'm grateful for. A huge Thank You to the Wild-Dog folks for refining the experience so effectively, for treating their customers like family, and for hiring such great people. I'll recommend Wild-Dog to anybody interested in a great safari, and I'm currently making distant plans to return for another Wild-Dog safari with a brother or two.
Sharon Colback
–
FR
Visited: April 2014
Reviewed: Apr 23, 2014
Email Sharon Colback | 65+ years of age | Experience level: 2-5 safaris
A wonderful trip, superbly organised and fascinatingly varied
I've just done the ten day Wild Dog Namibian Explorer trip. It was a journey to recapture lost times for me.Forty three years ago I lived in Okaukoejo for three months then in an engineering campsite on the side of the road towards Outjo for another three. I wanted to see it all again and I wasn't disappointed.

For a start the Wild Dog organisation was really faultless. I'd like to take our guides, Gabriel and Manfred, home with me to run my life as brilliantly as they ran the trip. I doubt they'd be interested in relocation, though. They are safari guides through and through, both of them so knowledgeable about birds, animals, plants, geology. Did you know that termite mounds all face North to keep them warm and protected? I didn't. Gabriel did. Both he and Manfred are unflappable, very hard working, it's quite a knackering amount of driving Gabriel had to do. They are imaginative cooks, too, and the speed with which they prepared each meal for all eleven of us was a bit shaming for those of us more used to cooking in well equipped kitchens than on camp fires. I'll stop about the guides before their heads burst.

What about the sites and terrain we covered? Stand out camp site for me was Hoada dwarfed by vast granite boulders. We skinny dipped in the pool and sat on top of one huge rock to watch the sunset while Manfred cooked dinner.

In Etosha we saw lots of animals including a pride of 13 lions, the adolescents tumbling, cuffing each other, watched by grouchy dads. Next day, a group of them were feasting on a newly killed zebra.

But it wasn't even the animals that made the trip but the journey through ever changing terrain under huge, over-arching skies and magnificent cloud formations. The soil colour changes every few kilometres and even the ubiquitous thorn trees vary throughout the journey, some green flat tops, others with tiny white flowers.

Go and see it for yourselves. It's a wonderful experience.

Wouter
–
NL
Visited: September 2019
Reviewed: Oct 29, 2019
Email Wouter | 35-50 years of age | Experience level: over 5 safaris
Great company with wonderful staff
The team at Wild Dog Safaris organized a self-drive trip for us. Everything was arranged perfectly and the 4x4 vehicle was in excellent condition. It was one of the best Africa trips I made. Namibia is such a beautiful country. I would recommend Wild Dog Safaris to friends and family any day.
Justin
–
Visited: July 2018
Reviewed: Jul 26, 2018
Email Justin | 35-50 years of age | Experience level: over 5 safaris
10 Day Namibian Explorer (Camping)
Wild Dog Safaris were a highly reliable, professional and well organized group to deal with when it came to booking a tour of Namibia. I had a holiday with my three teenage sons, who had never experienced Sub-Saharan Africa before and this tour was an excellent introduction for them to the beauty of Africa. There was great variety in what we saw, excellent support, organization and catering from our two guides Gabe and Abi and a fun and relaxed atmosphere throughout the 10 days. I would highly recommend this tour to anyone who is interested in a guided introduction to a beautiful, friendly and safe country.
John
–
Visited: May 2019
Reviewed: Aug 5, 2019
Email John | 35-50 years of age | Experience level: 2-5 safaris
Delicious vegan food and friendly staff
I was grateful to once again be provided with vegan meals for a trip I did with Wild Dogs Safaris. On my 9 day trip I had some tasty meals prepared by our cook Joseph. The quantity and quality was great. Our tour guide Jason was also excellent in being not only knowledgeable but also approachable for any questions we had.
Iain
–
FR
Visited: April 2018
Reviewed: May 7, 2018
Email Iain | 65+ years of age | Experience level: first safari
unforgettable, fascinating, wonderful - 15-day delta and dunes.
We had never been on a safari before, so we made sure that we did as much research before we booked as possible. Wild Dog Safaris came with personal recommendations, and, after reading many reviews, we took the plunge - and we were not in any way disappointed. It was the most memorable trip that could be imagined - between us, we took over 2,500 photos and snippets of video, we saw all the animals we could have wanted... and so on! There were only three of us on this particular safari, so it made it all feel rather more personal than it might have done in a large group, but we still think it would have been fantastic.

1. Highlights: there are too many, but the three nights in the Okavango delta stand out, the punting through the reeds, the close encounters with hippos, the peace and tranquility of the scenery, the expertise and friendliness of the local mokuru canoe polers. Also the three nights in Etosha will live long in the memory, the elephants at the waterhole, the rhino crossing the road barely twenty yards in front of us, the herds of zebra, antelopes of various kinds, wildebeest, the birds, tawny and fish eagles, kori bustards, ostrich, to mention only three - we are still dazzled by their beauty and variety.

2. The Wild Dog Staff. If you get a chance, ask for Sam and Stevie as your driver/guide and cook respectively. They were amazing - always ready to help, always on hand, knowledgeable beyond our wildest expectations, and providers of super food, no matter what the shops did not have on their shelves! They were simply brilliant. We actually felt sorry for Sam, driving long hours on gravel roads that jarred your arms out of their sockets and made your teeth rattle for hours afterwards, but no matter how tired he must have been, he always was there to help if we needed it.

3.The accommodation. We had the sense, as it turned out, to ask for two camping mattresses each, and we were very glad we did so, as some of the sites were rather rocky. The tents were fine, in need, if truth be told, of replacement (there were holes in the mosquito net windows - with the inevitable consequences, there were holes in the rip-stop nylon - with identical consequences, and one or two of the window zips did not work, but that was no important. The groundsheets were in perfect order, and, for all the rain we had, we were absolutely dry inside, so the purchase and use of a aerosol can of "Doom" was a very minor (and short-lived) irritation!

4. The campsites. The three days of hotel in Swakopmund were very welcome, of course, but the campsites were generally very acceptable in what they offered. True, two of them had no water for a period of time (in one, my wife had to go to the bar to tell them, as I was in the shower!, and at the second, there was no running water of any kind for about 12 hours), but they were all very different and offered different experiences. They all had a bar and a shop with varying wares for sale, and the sanitary blocks were always clean (though remember to bring your own soap and loo paper). Some had a swimming pool though the colour of the water was frequently rather intimidating. Of the sites we visited, Guma and n'Kwazé were the most attractive, memorable and best organised, and perhaps Madisa the least.

5. The food. Stevie's organisation of the food came from years of experience. He bought what he could from the various shops we stopped at, and created lasagne, lamb stew, stroganoff, chicken schnitzels, kudu steak (because we expressed an interest in trying it) and so on - no two meals were the same, and none were less delicious than any other. Breakfast was usually cereal, yoghourt and coffee, but it had to be quick because we were usually on the road by 07.00, or earlier if we were going on a game drive. Picnic lunches were usually things like meat or sausage with salad and a roll, or bacon and scrambled egg if there was time.

6. The vehicle. We were in a Toyota LandCruiser, which was ideal. We could all see what we wanted to see, we could store our belongings easily along with the sleeping bags (which we hardly needed!), and the trailer took everything else. The LandCruiser had a lifting top which we all used to see the wildlife and take photos. Of course, when you are in a vehicle for 500kms of very uneven gravel road, you get a bit sore, but the stops were well-judged and just long enough for us to check we still had arms and teeth! The roads in Botswana we infinitely worse that the roads in Namibia (we lost the trailer at one point, through simply appalling surfaces (or the lack of them to be more precise), with pot holes you could bury someone in and no-one would notice!

7. The excursions. All of them absolutely fascinating. Apart from the game drives (which we found quite incredible), the highlights were possible the 5,000year-old rock carvings at Twyfelfontein (a UNESCO World heritage site), and the ride through the dunes just outside Swakopmund -an optional extra, but well worth the money, where the colours and the views are not to be missed. Again, the planning of the activities had been very carefully thought out, and was very successful.


8. Recommendations. There is nothing you can do about the distances covered or the state of the roads, so let's leave that out of it. However, regarding the driving, may we suggest that you give the mobile phone to the assistant/cook, and not to the driver - not only in case the police see the driver using it, but because the driver needs full concentration on some of the roads! The only other small thing related to the tents - you may want to look at them, with a view to replacing some of them fairly soon. But we are not going to take umbrage with the tents, as I said earlier.

Conclusions. We would whole-heartedly recommend this camping safari. You have to be prepared for camping and for roughing it a little, and to help with things like washing up, setting up and taking the tents down, but these aspects make the experience all the richer it - we are delighted we chose WDS, a wonderful, fascinating and enriching experience.

Make sure you read all the details of the trip, and you look carefully at the hints and tips that various people have written about going on safari - make sure, for example, that you take anti-malarial medication with you as well as the other jabs which are recommended - and you will have the trip of your lives.


Bruno
–
Visited: July 2016
Reviewed: Oct 17, 2016
Email Bruno | 50-65 years of age | Experience level: 2-5 safaris
Fantastic holidays in an incredibly beautiful country
I am a solo traveler and I have just returned from a 3-week holiday in Namibia, including a few days in Botswana, finishing at the Victoria falls. The trip was organised by wild dog-safaris based in Windhoek and I must say it was my best holiday ever. Namibia is a stunningly beautiful country, so beautiful it is almost impossible to describe.
The first part of my trip consisted of the 7-day Southern swing group tour which was nice and relaxed. Our guide Marcus was very knowledgeable about his country, very friendly, always ready to answer questions and an excellent safe driver. Alfeus his assistant was a great cook and the food was excellent and plentiful. My fellow travellers and I were given ample time to enjoy the scenery, taking photos and at no time did we feel rushed to move along. It was my first ever group tour and I must say that I thoroughly enjoyed the experience.
The second part of my trip was a 2 week self-driving tailored tour. At the planning stage, all my emails to wild dog safaris were answered within 24 hours. The tour was perfectly organised; I was met by Lucinda who gave me all the appropriate documentation, detailed map and accommodation vouchers. All I had to do was to follow the itinerary and enjoy myself.
I will definitely be returning to Namibia; it is such a beautiful and vast country that it is worth a few visits
Wild dog safari stop at nothing to ensure you have the time of your life, big thumb up


lisa curran
–
US
Visited: August 2016
Reviewed: Aug 25, 2016
Email lisa curran | 35-50 years of age | Experience level: first safari
amazing, great value
An incredible 3 weeks that I will never forget: 19 day combination tour. This is a budget safari offer...no champagne or fluffy bathrobes -- exactly what I was looking for. Three weeks on the road, mostly one-night stays in each place, seeing incredible sights, incredible wild life. We opted for the accommodated version (most meals with the group on the road and at the campsites) -- accommodations were mostly awesome (one dud, but let's face it... options are limited in some areas). Food was good and tasty... but again, I'm here for safari, not 5-star meals.

We camped two nights. Equipment was perfectly fine... easy to set up, take down, comfortable.

Best: itinerary, wild life, fellow travelers
Least: We were the only ones who were accommodated/in lodges, so there were some disconnnects. But they are fixing that -- 2017 tours will be either all campers or all accommodated.

Visited August 2016
Emil
–
BG
Visited: October 2015
Reviewed: Oct 23, 2015
Email Emil | 20-35 years of age | Experience level: first safari
Best experience ever !!!
What a trip !?!?!? One of best things I have ever done. Wild Dog Safaris made my Dad's dreams come true. They are such an amazing team and our communication with them was so easy. Every single detail was done with such a professionalism and with so much passion. If you are planning any trips in Namibia or outside Namibia consider that Wild Dog Safaris are the best.
We did the 10 day Namibian explorer with them and I have to say that it was an amazing trip. Our guides did the impossible to satisfy all our requests. We were pampered like little children.
I wanted to surprise my dad with boat fishing and they organized everything within couple of minutes. It was another lifetime experience.
Congratulations to all of members of Wild Dog Safaris !!!
You made me feel like I am at home.
colleen B
–
US
Visited: June 2015
Reviewed: Jun 11, 2015
50-65 years of age | Experience level: over 5 safaris
Private tour Namibia
We were a group of 4 and arranged a private safari with Wild Dog. It was fabulous. Raymond was our driver and took such good care of us. We were well looked after and learned so much about the country and culture. Liz and her staff took care of every detail and need, so all we had to do was take in the sites and enjoy the incredible journey. All accomodations were great and van very comfortable. Excellant tour
Disclaimer
All corporate and/or tour info is provided by Wild Dog Safaris, not SafariBookings
The tours offered by Wild Dog Safaris are subject to their terms & conditions