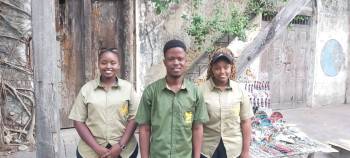 Honcho DMC
Located In:

Size:

10-20 employees (Founded in

2022

)

Tour Types:

Custom luxury tours that can start every day

Destinations:

Price Range:

$500 to $2,000

pp

per person

per day

(USD, excl. int'l flights)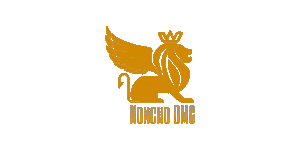 SafariBookings has received complaints from clients about Honcho DMC.
Oscar
–
NL
Visited: August 2023
Reviewed: Nov 7, 2023
Email Oscar | 35-50 years of age | Experience level: first safari
The review below is the personal opinion of Oscar and not that of SafariBookings.
A Ruined Honeymoon Safari: Expectation vs. Reality
I hesitated before writing this review, not because I doubted the validity of my complaints, but because I was so angered and disappointed right after our trip that I feared my emotions might cloud my judgment. Now, with some time passed and my sentiments cooled, I believe it's crucial to share our experience honestly and openly. When posting this, my anger and frustration is again boiling up....something I have never had before.

Our honeymoon was meant to be memorable, and indeed it will be, but for all the wrong reasons. We booked a three-day, two-night safari full of promise and excitement. The itinerary was detailed, and the experiences it described were dreamlike. However, our dreams were quickly dashed upon arrival. The first day, a highlight and crucial part of our adventure, was completely lost. What should have been our introduction to the wonders of the safari—a game drive, followed by a magical lunch on the steppe—was nothing more than a simple transit from the airstrip to our camp for lunch. The game drives? Nonexistent. The lunch on the steppe? Replaced by a mundane meal inside the restaurant at the camp, whereby we also got the question what we wanted to do. One of the main reasons for booking Honcho was the detailed itinerary, so it was super frustrating that all of a sudden we had to figure out what the plan should be. We pointed to the itinerary, but since we had already deviated so much, it could not be resolved anymore on the first day, which completely ruined that day... We paid $6000 for a 3 day trip, so losing one day, is just unacceptable.

The frustration was further fed when we had our first of many encounters over an issue as trivial as drink charges. Despite being assured that all beverages were included—indeed, this was confirmed several times in our itinerary— we got the message during our lunch inside the restaurant that they weren't included. Only after a heated discussion on the phone, thereby pointing to the itinerary which stated multiple times that drinks were included, they agreed to this.

Though our second day did include a lunch on the steppe, it was overshadowed by the previous day's disappointment and a continued discussions about drink charges... We had to advocate for ourselves repeatedly, an unnecessary stressor during what was supposed to be a relaxing retreat into nature.

Our final day brought the culmination of our grievances. After days of back-and-forth, the unresolved issues with the drink charges peaked again during our last game drive. Rather than savoring our final moments with the rhino's, we were again embroiled in a heated debate over the phone. Honcho had called our driver, asked him to put them through and they again started debating the drink charges... Honcho's representative not only failed to offer any apologies but also managed to ruin our last hours on safari by insisting we deal with a matter that we had been told was already settled.

But if you think the discussion ended there.... No it didn't. Upon arrival back at the airstrip for our hotel (Diani Beach), we were supposed to be picked up by a taxi, but there was no driver. Honcho had given the wrong information to the taxi, so we first ended up waiting before taking our own taxi. After finding out, Honcho instructed the taxi driver who would pick us up to go to our resort and offer apologies, which he did. But, he also gave me the phone and then somebody from Honcho started talking. He did make an apology for the taxi, but of course I was expecting an apology for all other things that had went wrong. Instead he again began a discussion about the drinks!!! So, then I hang up, again feeling frustrated and angry.

The troubles didn't end with poor communication or administrative errors; there was also a distinct lack of the small touches that were supposed to make our honeymoon special. The promised chocolates and tropical fruits? Never seen. And let's not forget the advice of our guide, in hindsight, about booking a camp inside the reserve for a more immersive experience—advice that came too late and only highlighted what we had missed out on due to a lack of transparency and proper guidance from Honcho. Our camp was situated about an hour and a half drive away from the park, thereby wasting precious time we could have spent inside the park enjoying wildlife.

In closing, not once were we offered a sincere apology, nor was there any attempt at a gesture to make amends for the multiple failings. Instead, we were met with deflection, blame-shifting, and an utter lack of accountability. This was not the dream honeymoon safari we had envisioned and paid handsomely for. It was a lesson in how a lack of customer care and service can turn a dream trip into a series of frustrating events that we are now eager to forget.

I share this not out of a lingering anger, but in the hopes that our story can serve as a cautionary tale for others seeking to embark on a safari adventure. The wild is unpredictable, yes, but the service around it shouldn't be.
Emma
–
Visited: October 2023
Reviewed: Oct 27, 2023
Email Emma | 20-35 years of age | Experience level: first safari
The review below is the personal opinion of Emma and not that of SafariBookings.
We think this is either a scam or they have gone bust - do not book
Supposed to have a Safari in December but after paying the second half of the invoice we have heard nothing. Cannot get in touch. Communication was initially great and now they have fallen off the face of the earth. A lot of money wasted
Ekaterina
–
AE
Visited: October 2023
Reviewed: Oct 14, 2023
Email Ekaterina | 35-50 years of age | Experience level: first safari
The review below is the personal opinion of Ekaterina and not that of SafariBookings.
Possible Scam
We suppose to have safari on 16th of October. Today 14th of October. Company is not replying on our WhatsApp/Instagram/Email messages. When I tried to call them, two numbers don't pick up at all and in one, lady is picking up the phone. She laughs at me and tells me that she doesn't speak English.
Andrea Výborná
–
CZ
Visited: August 2023
Reviewed: Sep 8, 2023
Email Andrea Výborná | 35-50 years of age | Experience level: 2-5 safaris
Safari trip exceeded our expectations
We recently had the pleasure of going on a safari organized by Honcho DMC, and I couldn't be more satisfied. The guides in the national parks were exceptional, providing a wealth of knowledge and ensuring memorable wildlife encounters.

The trip's organization, from seamless plane transfers to excellent accommodations and delicious food, was flawless. I highly recommend Honcho DMC for an outstanding safari experience that exceeds expectations. Thank you for an unforgettable journey!
Barbara Nauerth
–
DE
Visited: August 2023
Reviewed: Aug 31, 2023
Email Barbara Nauerth | 35-50 years of age | Experience level: first safari
Naheed did a very good Job and reacted quickly in time for any matters.
We had a very nice 3 days safari in Selous Game Park. Everything was well organized.
A.R.
–
CH
Visited: July 2023
Reviewed: Aug 24, 2023
Email A.R. | 35-50 years of age | Experience level: first safari
It was great!
It was a wonderful safari tour. The care was very good, very friendly and helpful staff. Everything worked as planned.
Gabriella Falu
–
HU
Visited: August 2023
Reviewed: Aug 8, 2023
Email Gabriella Falu | 20-35 years of age | Experience level: first safari
Amazing experiences
We embarked on a private 2-day fly-in, fly-out safari from Zanzibar. Initially, I was somewhat skeptical due to the limited number of reviews I found on the site. However, from the very first moment of communication, I had positive experiences. Our agent, Mohammed, facilitated the entire process—quote requests, payments, and sharing of details—with smoothness and promptness. The entire experience was well-organized; we didn't experience any delays over the course of these two days.

The taxi arrived punctually, and we were transported to the airport, where we were received and guided until departure. Upon landing, our driver awaited us, commencing our game drive. We also enjoyed a delightful breakfast with coffee and tea by the lakeside. Our driver was not only experienced but also amiable, affording us the opportunity to witness an array of animals—lions, hippos, giraffes, zebras, crocodiles, impalas, elephants, and buffalos, among others. The experience was nothing short of astonishing. It's worth noting that our vehicle was not only substantial and reliable but our guide's driving skills were also commendable.

At the close of the first day, we stayed at the Kinga Lodge. The accommodations boasted captivating views and cozy guesthouses. The staff members were exceptionally kind and helpful. Our room was spacious and immaculate, and the food was unequivocally delectable. As an additional treat, we were gifted a bottle of wine.

On the second day, we embarked on a morning boat safari, which proved to be yet another unforgettable experience. We were accompanied by a new guide who was both friendly and well-trained. We thoroughly enjoyed his storytelling and the interesting facts he shared about the animals. The boat safari offered sightings of numerous birds, hippos, and crocodiles. He also guided us through a cultural village tour. Given that he was born and raised there, his insights into the everyday life of the people were profound and captivating. We were deeply moved by the culture and the warmth he extended to us.

Upon our return to Zanzibar, our taxi driver was already waiting, and we were pleasantly surprised with a small gesture.

In summary, these two days undoubtedly stand out as among the most remarkable experiences of my life. Honcho DMC, the accommodation, the park, and our guides were truly exceptional. I wholeheartedly recommend their services for organizing travels. Once again, thank you for everything!
Lucie
–
Visited: July 2023
Reviewed: Jul 31, 2023
Very well organised and professional
We loved our safari in the Nyerere National Park! We are a family of mum, dad and 3 teens. We were very impressed with the whole experience. Our jeep (which we had to ourselves) was very comfortable and the guide Ahmed was very knowledgeable. We saw so many animals including a pride of 15 lions lying in the shade. We have been to the Ngorogoro Crater before for a safari but liked the Nyerere National Park as it felt less crowded. The staff at the Kinga Safari Lodge were lovely and made us feel very welcome. Their food was delicious.

Everything ran smoothly and all the tours were very memorable - esp. the boat safari at dusk with the hippos, and the walking safari with the bushman who drank elephant dung!

Naheed from the tour company was very responsive, polite and professional. He sent WhatsApps to keep in touch. He arranged for 2 bottles of wine on our arrival and a box of chocolates for our onward journey further south in Tanzania which were most welcome!

We would have no hesitation in recommending him
Päivi
–
FI
Visited: June 2023
Reviewed: Jun 27, 2023
Email Päivi | 50-65 years of age | Experience level: first safari
Serengeti 2-day epitome private safari
The safari was a fantastic experience and our driver/guide, Petrus, a very experienced and skilled person with a wonderful sense of humor.
We saw an amazing number of animals and also 4 out of the big five :)
Our stay at the Serengeti Serena Lodge was also perfect; the food was good and the surroundings beautiful.

Tak
–
JP
Visited: May 2023
Reviewed: May 28, 2023
Email Tak | 35-50 years of age | Experience level: first safari
Precise and Prompt
While planning, Honcho gave proposal and several modification as per my request. He made plans flexibly. I believe you can ask anything.
During the tour, an honest and knowledgeable local expert guided us very well. He adjusted tour in consideration of our needs and problems such as flight delay and emergent sickness.
Because we requested Luxury Tour, hotels were so nice in location, service and facilities.
Disclaimer
All corporate and/or tour info is provided by Honcho DMC, not SafariBookings
The tours offered by Honcho DMC are subject to their terms & conditions