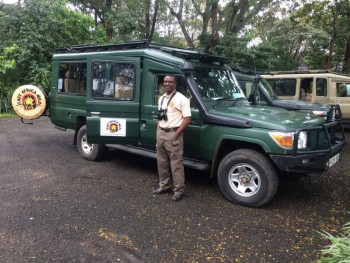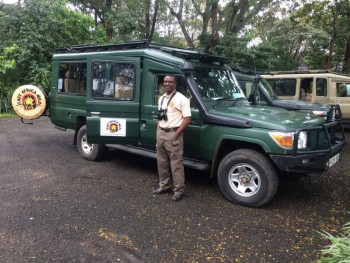 East Africa Wild Adventures
5.0/5 – 82 Reviews
Located In:

Canada

Size:

5-10 employees (Founded in

2008

)

Member Of:

ATTA

,

APTA

& Consumer Protection BC

Tour Types:

Custom luxury tours that can start every day

Destinations:

Price Range:

$480 to $1,200

pp

per person

per day

(USD, excl. int'l flights)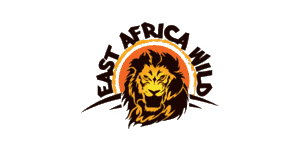 East Africa Wild Adventures
Rating Breakdown
S Husain
–
AE
Visited: August 2013
Reviewed: Mar 2, 2014
20-35 years of age | Experience level: 2-5 safaris
A marvellous experience!
We had an amazing time, and all the hotel and tour arrangements were perfect, everything we wanted and more - Alym and East Africa Wild got it absolutely right! The service and speed of communication were also excellent, and our requirements and budget were really followed to a T. The Serena properties were all lovely, with a lot of character, and delicious food, as was the Kitela Lodge in Ngorongoro. Of course, as promised, the Kirawira Camp really was the best of all of them. Ajabu Adventures was a really excellent safari tour company that we were matched with. We really lucked out and saw pretty much every animal barring a rhino. We only wish we'd had more time and could have stayed longer in Tanzania!
Chris C.
–
CA
Visited: December 2013
Reviewed: Mar 21, 2014
20-35 years of age | Experience level: first safari
Easy, Fun, Friendly and Well-Priced
East Africa Wild Adventures was a pleasure to work with, and truly took care of our every need. We would have had no idea where to start when booking this vacation ourselves, but the combination of a knowledgeable agent in Canada, and amazing operators and guides in Africa made this vacation a smooth and unforgettable one. From the moment that we arrived in Killiminjaro Airport, to the moment we departed in Arusha, we was taken care of by our guide (and whisked around Tanzania without problem or delay). The hotels we stayed in were great, and they were even able to get us some upgrades! Also, and perhaps most importantly,our guide found us EVERY species of wildlife that we hoped to see (the Big 5), including Rhinos and a Leopard dragging its prey up a tree.

The prices were very fair as well - and we DID shop around. I highly recommend Alym and his partners, and will definitely use them again when I go to Africa next.

Honeymooners
–
US
Visited: June 2013
Reviewed: Mar 21, 2014
Email Honeymooners | 20-35 years of age | Experience level: first safari
Excellent experience with no hassle made it very easy to book from the U.S. without worry!
Not only was this a honeymoon trip, but it was also our first trip to Africa so we wanted it to be perfect. We were recommended to East Africa Wild Adventures by a friend and we're so thankful we used them. They were incredibly helpful in setting up the trip and providing suggestions. They were also very knowledgeable and quick to answer questions and make us feel comfortable with the different travel options, which was really important to us since we'd never been to Africa and we were booking the trip from the U.S. They also customized our trip and were able to work with our interests to create a more personal and private experience. Once we arrived in Africa we were taken care of from the time the plane landed to the time we departed. Everything was already arranged so we didn't have to worry about anything which was perfect. We did a private 6 day hike up Mt. Kilimanjaro which is when we really knew that East Africa Wild Adventures uses the best tour guides and really made our trip special. Our guide was really interested in helping us and learning from us, and he spoke perfect English, not just the basics like most of the other guides which made the trip even better because we could joke and understand each other rather than having to translate everything or walk in silence. We met a lot of other tour guides who either didn't really speak English or didn't really want to be there so they weren't as friendly as our guide. Our guide was always smiling and I can honestly say that I would not have made it to the summit without him. After our hike we spent a few days on the beach relaxing at a beautiful all inclusive resort in Zanzibar, where East Africa Wild Adventures arranged for us to get a free honeymoon upgrade. Overall, we had a great experience and would highly recommend using East Africa Wild Adventures as they made everything so easy and we had such a wonderful time.
Bev
–
US
Visited: December 2013
Reviewed: Mar 23, 2014
20-35 years of age | Experience level: first safari
Best vacation ever! Highly recommend East Africa Wild Adventures.
I recently returned on a trip from Tanzania that was planned by Alym from East Africa Wild Adventures and it was one of the best and smoothest trips that I have had. From the very beginning of the planning process, I was impressed by the thoughtfulness that Alym put into planning our trip. We had corresponded via email and telephone multiple times. He gave me multitude of quotes for the different trip options that I was looking for. He made sure that the trip was planned entirely based on my specifications and within my price range. Also having grown up in Tanzania and visited these sites and hotels, he was able to provide personalized recommendations. I spent a month in Africa prior to the safari and everyone that I had spoken to said that I had gotten a great deal on the trip which included all meals, my airfare to Zanzibar, 4-5 star hotels and personal car with a awesome driver for our safari. All the accommodations were top notch including a few days in a luxury tent facility with Serena Hotel which was a great experience. He called us on the first day of our arrival to make sure that everything was arranged. He even went as for as to introduce us to his friends in Arusha who offered to show us the city because we would be spending some time there before the safari started. Overall I was very impressed by his professionalism, his enthusiasm for planning our trip and introducing us to Tanzania and his patience in handling all of my many requests. I highly recommend him and would definitely plan another trip with East Africa Wild Adventures when I return to Africa!
John McClurkin
–
US
Visited: July 2014
Reviewed: Aug 10, 2014
65+ years of age | Experience level: first safari
Tanzania is the best place to see large numbers of large, African animals
Our safari was great! We were met at each airport as expected and all the logistics were done correctly. The accommodations and food were excellent. The weather couldn't have been better. I highly recommend Bushbuck Safaris. Our driver/guide, Usiah Mlyuka, was fantastic. He has a great eye and spotted a lot of game. We saw all of the big 5, lots of lions, elephants, and buffalo, 4 leopards, a rhino and a cheetah. In addition, lots of hippos, giraffes, zebras, antelopes, gazelles, warthogs, hyenas, and jackals. What was really interesting was watching animals interact in their natural environments. We got to see a pair of crowned cranes and a pair of ostriches go through their mating dances, and we watched a bull buffalo drive off a pair of female lions that were threatening his herd. The herds of wildebeests in the Ngorongoro crater were amazing. Stops at the visitor center at Olduvai Gorge and a Masai village were very interesting.
The one thing that I would change in our itinerary was the first night in Arusha. We arrived early enough that we could have driven straight to Lake Manyara and had an extra day of game viewing or could have shortened the trip by one day.
Tricia
–
CA
Visited: November 2013
Reviewed: Sep 2, 2014
20-35 years of age | Experience level: first safari
An Amazing, Unforgettable Experience
I was very happy with the overall planning process. I wanted to combine three excursions in one trip - a camping safari, Mt Kilimanjaro climb and Zanzibar beach time. East Africa Wild Adventures was great to provide me with several options varying in experience and price range involving the three excursions to ensure I could appropriately assess the best experience for me. The staff went so far as to inquire and find me a volunteer position for a week as I wanted to include that as part of my trip as well. Every request I had was accommodated with enthusiasm.

The logistics of the trip were very smooth. Most importantly, I felt safe and cared for every step of the way. As a solo female traveller, this was of utmost importance. I had a dedicated team for every excursion who was very helpful and attentive.

The safari was one of the best experiences of my life. My guide was very good at spotting wildlife and driving our car! You could tell he had lots of experience and loved what he did. He made sure I was comfortable and I had complete discretion as to how much time I wanted to spend in any one place.

I really appreciated my tailored experience in Tanzania and would gladly work with East Africa Wild Adventures for my future travels in Africa.

Dr. Thomas
–
US
Visited: July 2014
Reviewed: Sep 19, 2014
Email Dr. Thomas | 50-65 years of age | Experience level: 2-5 safaris
It was an amazing experience! I highly recommend East Africa Wild Adventures.
It was an amazing experience! I highly recommend East Africa Wild Adventures. I had been on safaris in other countries before (Nigeria, South Africa, Zimbabwe, Zambia) but this Tanzania and Zanzibar tour was the very best by far. I was impressed by the professionalism of our tour operator, Alym. He was very diligent and he succeeded in arranging an outstanding tour with the options and accommodations we desired. I appreciated the fact that with offices in Canada and Tanzania he was accessible by telephone and email before the trip and we worked out all the details so there were no surprises. In addition to providing a 5-star tour at a reasonable price, he arranged our airfare and we saved on that cost too. The safari company in Tanzania took very good care of us and our driver/guide was very knowledgeable. He explained the terrain, searched out the Big Five and kept illustrated guides in the vehicle that we used to learn additional details about the birds and animals we saw. We traveled to Lake Manyara, the Serengeti, Ngorogoro and Zanzibar. Besides outstanding sightings of the "Big Five" we also visited Stone Town, a Masaai village, Olduvai Gorge and the shifting sands. Everything about the trip was excellent –accommodations, food, entertainment and most importantly, the people who attended to us.
Vern & Family
–
CA
Visited: July 2014
Reviewed: Oct 25, 2014
Email Vern & Family | 50-65 years of age | Experience level: 2-5 safaris
Dream family vacation to East Africa!!
Alym did a fantastic job co-ordinating our dream family vacation to Kenya, Tanzania & Uganda. I had been wanting to take my family back to where i was born for years and I was fortunate enough to be put in touch with Alym well in advance of our trip. During the planning stages, Alym was very attentive, listening to our "wish list" and followed through on every one of our queries. He arranged calls on Skype with us and went over every detail to ensure we were completely satisfied. We changed our plans very often & the whole time Alym remained supportive and very patient. He put together an amazing, once-in-a-lifetime trip that we all will never forget. My daughters fondly often talk about our trip. So much so that we'd love go back again! We'd gladly recommend Alym & East Africa Wild Adventures to anyone looking to plan a stress-free trip of a lifetime to East Africa!!
Cory
–
CA
Visited: September 2014
Reviewed: Oct 27, 2014
20-35 years of age | Experience level: first safari
Perfect African Adventure
Our overall experience with East African Wild Adventures and Alym was fantastic. When we first contacted Alym, we had a rough idea of what type of trip we wanted. Alym provided a fully customized itinerary based on exactly what we were looking for. We were able to make changes right through the process and he was always very accomodating. The other companies that we contacted seemed far more rigid in the schedule and itinerary.

We arranged to climb kilimanjaro, followed by a safari and trip to Zanzibar. Every detail of the trip was perfectly coordinated. We had several calls with Alym leading up to the trip and he provided all of the information and details on packing and what to expect when we arrived. Despite this we still had a few concerns before we arrived because my wife and I had never been to Africa. However, once we did arrive, we were very impressed with how seemless and easy everything was for us. All of our guides and drivers were friendly and extremely helpful. The accomodations throughout the trip were luxurious and the staff were great.

We had been looking forward to this trip for a long time and we couldn't have chosen a better tour company. The cost was much more competitive than the other companies we contacted. I would highly recommend East Africa Wild Adventures to anyone looking o plan a holiday in East Africa. Alym was a pleasure to deal with and we had the trip of a lifetime.
Carol Rath
–
US
Visited: November 2014
Reviewed: Dec 9, 2014
Email Carol Rath | 35-50 years of age | Experience level: first safari
Fantastic Tour Company!
I had the most amazing time with East Africa Wild! The accomodations were outstanding for the Manyara Lake, Serengeti & Ngorongora Crater safari. I had forgotten my binoculars and was so thankful that they had a spare for me to borrow.

Special thanks goes to my guide, Letawo. You are so amazing! I really enjoyed the educational experience and your knowledge about the people, tradition and the culture as well as the wildlife. Thank you for being so fun and for sharing so many laughs with me. You are a true gem.

Another special thanks goes to Alym who put all of this together. It was such a pleasure to work with you. I truely enjoyed the extra touches you added to my extended stay on Zanzibar. The diving was spectacular and your went above and beyond when arranging the last minute Prisioner Island, Spice and Stone Town tours.

I will never forget all the wonderful people and amazing experiences I had. Thank you!
Disclaimer
All corporate and/or tour info is provided by East Africa Wild Adventures , not SafariBookings
The tours offered by East Africa Wild Adventures are subject to their terms & conditions