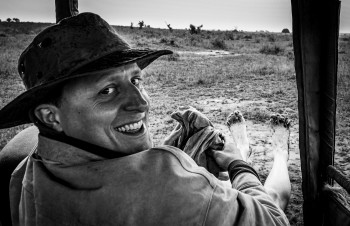 Kusini Safaris
5.0/5 – 71 Reviews
Located In:

Size:

1-5 employees (Founded in

2014

)

Member Of:

African Travel & Tourism Association

Tour Types:

Custom luxury tours that can start every day

Destinations:

Price Range:

$400 to $2,000

pp

per person

per day

(USD, excl. int'l flights)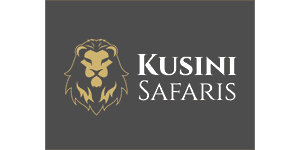 Request a Quote


for a custom tour
Your request will be sent directly to the operator
If preferred, you can contact the operator directly
Rating Breakdown
Jon
–
Visited: February 2022
Reviewed: Feb 25, 2022
Great service
We had a great safari in Tanzania that we booked through Kusini. There was no way we'd have thought of the incredible Ruaha without Paul's help. He was the only agent that actually listened to what we wanted and whilst not the cheapest we were very happy with the results.
Anne & Mike
–
US
Visited: August 2021
Reviewed: Oct 20, 2021
Email Anne & Mike | 50-65 years of age | Experience level: first safari
Every Detail Tended To
What an amazing trip. My husband and I had been planning to visit Africa for several years. Finally all the pieces fell into place when our good friend Marv introduced us to Paul Tickner. And then things came together. Well, until Covid. But even then, Paul kept the plan together and answered all our questions leading up to when we could finally make it to Tanzania. We are so thankful for his knowledge and attention to detail. He has forged relationships with the most wonderful people and places. We knew this would be the trip of a lifetime, but this exceeded all expectations. Can't imagine working with anyone else, as we definitely plan to go back.
SN
–
US
Visited: August 2021
Reviewed: Aug 26, 2021
Email SN | 35-50 years of age | Experience level: first safari
Master trip crafter!
When I started our family trip to Tanzania in early 2020, I took quotes from two companies including Paul Tickner's Kusini Safaris. I was pretty impressed by Paul's firsthand experience with the lodges and itinerary that he was recommending to us and decided to go with him for our trip. Of course, thanks to COVID, we had to postpone our trip at least two times and finally got to make it in August 2021. Paul's patience in planning and replanning the trip was commendable at this iffy time. I cannot even count the number of back and forth exchanges we had over these past months and Paul was always available to respond.

As for the trip itself, Kusini had planned it with incredible attention to detail, and it went off without a single hitch including airport transfers, special diets, and the necessary Covid tests. The Nomad lodges that Paul recommended were everything that he had described to us and more, and I'm so glad we went with his recommendations for our itinerary. Each day of the trip was exhilarating to say the least, and we have come back home filled with unforgettable memories and the desire to return someday. I recommend Kusinini very highly to anyone considering a safari trip to Africa.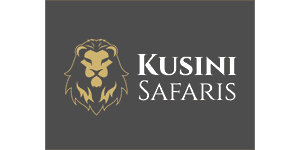 Reply
from

Kusini Safaris

Posted on Oct 5, 2021

My absolute pleasure Sunanda! What a ride it was to get you there, but you made it in the end. Thank you so much for your kind words.
Frank
–
US
Visited: August 2021
Reviewed: Aug 23, 2021
Email Frank | 50-65 years of age | Experience level: 2-5 safaris
Paul made sure we had the most amazing EPIC adventure possible. Every day was was extraordinary.
Paul just gets it. There is a level of competence, capability, experience, service orientation, communication skills, reliability and detail focus where you know you are in the hands of a consummate professional. We saw more animals than we expected, were in a better position than other tours to see things than many missed or didn't see as well because of his knowledge, experience, connections and ability to bring it all together. It was a great trip and I will be back with Paul as my guide.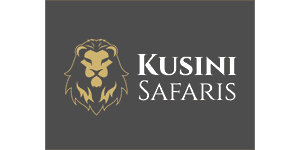 Reply
from

Kusini Safaris

Posted on Oct 5, 2021

Thank you Frank. Your enthusiasm, curiosity and good humour made our safari only a pleasure for me. A cold drink in front of the fire as the sun goes down at Frank's camp?
Marv Weidner
–
US
Visited: July 2021
Reviewed: Aug 23, 2021
Email Marv Weidner | 65+ years of age | Experience level: 2-5 safaris
Epic Two-Country Safari - Namibia & Tanzania
Epic Two-Country Safari!!!

My aspiration was to safari extensively in Nambia, travel back to Tanzania for a second time to see friends at Chem Chem, and spend time on the northern Serengeti near the Mara River for the crossings. Paul converted my dream, my aspiration, into reality. While Paul is clearly a Tanzania expert, I spent two flawless weeks in Namibia at great lodges with outstanding guides tracking desert Rhino and Lion, spotting desert-adjusted Elephants and Giraffe, visiting a traditional Himba village near one of the most remote lodges in southern Africa, and learning about the remarkable conservation efforts in Namibia. In Tanzania, Paul met me at Lamai on the Sarengeti as my private guide where we enjoyed epic game drives, Leopards and Lions nursing cubs, Hippos, Crocs, my favorite bird – Ground Hornbills - and so much more. His exceptional expertise as a safari planner is exceeded only by his abilities as a Tanzanian guide. Paul is simply the best in the business and now a good friend. Thank you! A fantastic safari!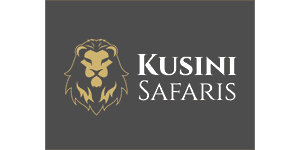 Reply
from

Kusini Safaris

Posted on Oct 5, 2021

What an epic journey Marv, I'm so pleased we made it eventually. Next time I'm coming with you to Nambia.
Mike and Kathryn
–
US
Visited: August 2021
Reviewed: Aug 21, 2021
Email Mike and Kathryn | 50-65 years of age | Experience level: 2-5 safaris
10 Happy Campers
From beginning to end this safari exceeded all our expectations! For weeks before we left for Africa, Paul made sure we had all the information we needed to make this a successful trip. Ours was a large group of 10 and our trip was two weeks long. While we're sure at times it felt like herding cats, Paul did a fantastic job of coordinating everything from transportation to camp arrangements and food needs. We found Paul to be super knowledgeable not just about the animals, flora and fauna but also about the history, people and customs of the places we visited. Our evening sundowners were a highlight as well as the camaraderie and laughter at the dinner table every evening! Paul's friendly and outgoing personality made the trip of a lifetime just that much more special. We will find a way to get back to Africa and can't imagine using any other company but Kusini Safaris.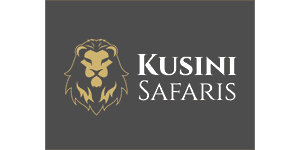 Reply
from

Kusini Safaris

Posted on Oct 5, 2021

Herding cats! We certainly saw a lot of those. Quite the adventure, some hard yards there. I think Mike was always going to get a lot of cultural exchange, we certainly learnt a lot about American customs from him! Thanks for being there guys and I look forward to next time.
Kathy and Phil
–
US
Visited: June 2021
Reviewed: Jul 13, 2021
Email Kathy and Phil | 65+ years of age | Experience level: 2-5 safaris
An outstanding experience with Paul Tickner in Zimbabwe...
This safari was our fifth time in Africa but our first experience in Zimbabwe. It was a huge success, due in large part to Paul Tickner's expertise and the efforts he put into planning and execution. There were 10 in our group...some were experienced Africa hands and three were on their first safari. Everyone in our group had a five-star experience.

Each of our four camp locations was unique but each was characterized by outstanding staff, facilities, and food/beverage. Transportation logistics are often slip-shod on safaris, but that was not the case here...our transportation between venues was outstanding, with no negative surprises. Paul's knowledge of the animals and birds made for an educational as well as entertaining experience, and his affable personality and manner were a plus. Our group of Texan travelers appreciated the fact that he mastered our "Howdy, y'all" form of greeting!

All in all, this was a wonderful experience and represented good value for our dollar. We would recommend Paul Tickner to anyone considering travel in Africa.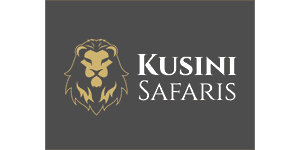 Reply
from

Kusini Safaris

Posted on Oct 5, 2021

Well thanks ya'll! I'm glad you enjoyed the safari so much. I think my Texan still needs some work though.
Kathy and Richard Kimbrough
–
US
Visited: June 2021
Reviewed: Jul 9, 2021
Email Kathy and Richard Kimbrough | 65+ years of age | Experience level: over 5 safaris
The Best in the Business
In June we traveled with Kusini Safaris to Zimbabwe. This was our second safari with Kusini, our first being in Tanzania. Both Safaris with Kusini have been the absolutely best of the 6 safaris that we have been on. They both surpassed our expectations...the best game, best camps, best gourmet food, and the greatest adventure...all done with meticulous detail. We would never use another operator !!! We Love Paul Tickner!!!!!!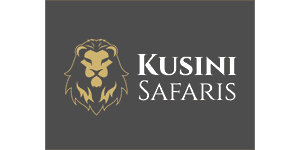 Reply
from

Kusini Safaris

Posted on Oct 5, 2021

How lucky am I to find such wonderful guests! Adventure is certainly the word for it. A privilege to be on safari with you in such wonderful places. Here's to the next one...
Annie Graham
–
US
Visited: June 2021
Reviewed: Jul 9, 2021
Email Annie Graham | 65+ years of age | Experience level: over 5 safaris
Amazing Tour Guide
My husband and I have had the opportunity to take six trips to Africa. We have gone on safari in six countries. Our latest trip was to Zimbabwe with Kusini Safaries. Paul Tickner is by far the best guide that we have traveled with. His knowledge of the flora, fauna and general history of the areas visited was spot on. His easy demeanor and charming personality made the trip a success. We look forward to traveling with him in the future!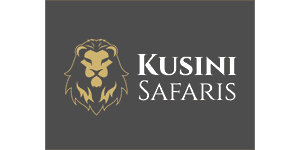 Reply
from

Kusini Safaris

Posted on Oct 5, 2021

Humble thanks Annie. It was a pleasure to be on safari with you. I shall be testing you on the call of a Cape Turtle Dove, clue is; cracking open a Zambezi. Where are we going next!?
Birgit Vilippus
–
EE
Visited: October 2019
Reviewed: Dec 2, 2019
Email Birgit Vilippus | 35-50 years of age | Experience level: first safari
Great experience with great people! Must repeat!
We were two families who went first time to Africa. We were extremely lucky finding Paul Tickner who planned us very nice trip to Ruaha and Selous. With his experience and contacts in Tanzania you do not have to worry. About anything. Just wake up when it is told. Our itinerary looked very nice and reality exceeded the expectations. For us, mostly novice in Africa, the web based read ahead package was very informative and useful. All in all, the preparations went with ease. And one should not be worried if Paul is not answering quickly. He might be in the bush and there is very limited internet access. Which is good. You can focus on the wildlife.
Ruaha and Selous are hidden gems in Tanzania. There is a lot to see and very few people to see it. Every drive we did was with pumping into something new and had different experience. The vehicles were very comfortable and some snack and cold drink (also some GT or beer) was always available. Just enjoyable!
I will not describe what we saw or what we did not, as this is the main reason to go there and see it yourself! I can tell that there is a lot to see, hear and smell. Day and night.
Another great aspect on our trip was that Paul himself agreed to join us as guide. However, the local people are very trustworthy. It was very easy to establish good relationship with everyone and it felt that you are on the adventure with punch of friends. Every guide had its own stories to tell.
One thing I can suggest is to have honest expectations, tell who you are, where are your standards and surely you will be suggested where to go and which camp to use for accommodation.
By the end of our trip to bush, we were overwhelmed and started to talk when to come back. Moreover, we are waiting when we can host Paul and show him one, 100 years young country he has not visited :)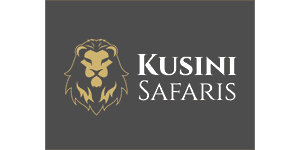 Reply
from

Kusini Safaris

Posted on Apr 21, 2020

We even send someone to wake you up at the right time Birgit, and they bring coffee! And yes you are totally right, people should not worry if I don't reply quickly, I might be in the bush with my Estonian friends.

You make a great point Birgit about preparations and expectations, we had great discussion before the safari so we could make sure the group got what they wanted and more from the safari. I had a wonderful time and it was really a privilege to meet you all and share Selous and Ruaha with you.

I'm super excited to come to Estonia one day, in the summer though! We'll talk about your next safari then.
Disclaimer
All corporate and/or tour info is provided by Kusini Safaris, not SafariBookings
The tours offered by Kusini Safaris are subject to their terms & conditions