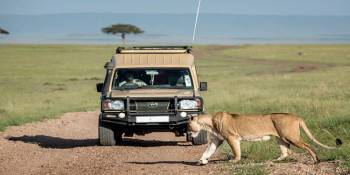 African Breeze Tours
4.3/5 – 42 Reviews
Located In:

Size:

5-10 employees (Founded in

2011

)

Tour Types:

Small & medium group tours (Mid-range & luxury)

Destinations:

Price Range:

$150 to $500

pp

per person

per day

(USD, excl. int'l flights)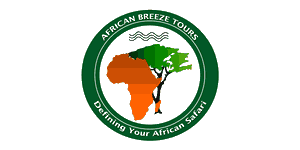 Beatrice
–
US
Visited: December 2018
Reviewed: May 19, 2019
Email Beatrice | Experience level: first safari
Reliable and knowledgeable personnel. They know landmarks of Kenya which is interesting to visit
From the moment you book with African breeze they keep communicating with you. The staff is very friendly and knowledgeable they keep you engaged by explaining step by step when on safari. You feel appreciated. I will book them again. I recommend this tour company
Muhidini
–
Visited: May 2019
Reviewed: May 13, 2019
Email Muhidini | 35-50 years of age | Experience level: 2-5 safaris
I experiences with tour operator 17 years
We had a wonderful trip in Kenya, and African Breeze Safaris company made it all work smoothly. Our tour guide was terrific with good information, friendly, and easy to understand. And our driver is also excellent.
Layla
–
Visited: November 2018
Reviewed: Dec 9, 2018
Email Layla | 20-35 years of age | Experience level: first safari
Our experience was Amazing
We had an unforgettable safari experience in Kenya, thanks to African Breeze Tours and in particular to our guide Joe. We highly recommend them to anyone considering a trip to Kenya.

Communication is smooth and straightforward. Cate was one of the earliest to respond to our query, and was always responsive to our follow up requests. On arrival, she gave us a warm welcome at the airport, despite having to wait for us for over an hour as we were held up inside the airport.

Our guide Joe is very friendly and professional. He was always on time and in a cheerful mood despite hours and hours of driving. He has superb knowledge in animals and a passion in birds, whilst showing great respect to the wild animals. His vision is extraordinary. Very often he spot animals with naked eyes, while it took me a long time to find with my binoculars. It was his extremely sharp vision that helped us spot a critically-endangered black rhino in Lake Nakuru. He works hard to ensure we had good game viewing, driving long distance in Masai Mara just so we can see both cheetahs and leopards in one afternoon.

We are really grateful for such an experience and hope to return soon.
Judy mburu
–
US
Visited: November 2018
Reviewed: Dec 8, 2018
Email Judy mburu | 35-50 years of age | Experience level: over 5 safaris
BEST SAFARI EVER, ACCOMMODATING, WELL ORGANIZED AND WELL PRICED
It was such a good safari that we had for 5 day's. The Nov 12- 16 th 2018We saw two kills ,4/5 of the big five!! Felix the guide went out of his way to make sure we had a good time. Accommodation basic is all what you need. Staff are also friendly and food was great !Overall great experience will recommend for my friends around the globe.
Joshua Sanggyu Kim
–
KR
Visited: September 2018
Reviewed: Nov 27, 2018
Email Joshua Sanggyu Kim | 20-35 years of age | Experience level: 2-5 safaris
This operator just took my money and didn't make a refund until now. Operating skills very poor too.
I would just write facts here. It is your option to judge.

In brief, this operator
1) Took my money(entrance fee) and made me pay twice. Didn't make my refund until now.
2) Didn't inform me about changes within the tour
3) Didn't pay hotel in advance
4) Doesn't keep promises

1. Just took my money and didn't make a refund

I met Cate(Operator) at my hotel before my trip to Masai Mara. I paid the remaining deposits to her, including Masai Mara entrance fee(280USD for 2 pax). However, when I arrived at the national park, the park rangers said no entrance fee was paid. I had to call her(several attempts since she didn't pick up the phone) and she said the queue for the bank was too long so I should pay the rangers 280USD and she would pay back my money once I get back to Nairobi. I told her to tranfer the money directly to my Mara hotel but she said that was not possible. I had no other choice so I paid the rangers 280USD and went for my tour.
Cate promised me to meet me at Wilson airport once I get back, but she didn't show up. (She was in Tanzania) I needed to keep calling her and check how things were going. (Why would I use a tour operator if I needed to do EVERYTHING by myself?) She promised me (again) that she would send someone to my hotel in Nairobi and give me back my money. She didn't. I came back home after my trip and requested online refund. She said she will but kept ignoring my emails and said she needs a month due to funding issues. (She obviously used my money elsewhere) So I waited with patience but she decided to ignore my email again. She knows that she owes me my deposit(she stated that in her own email) but keeps on refusing to pay me back.

2. Not a professional operator.

- This operator must have done hundreds of excursions but never notified me regarding which domestic airport I should book for Masai Mara. I used skycanner and searched an airport and booked it in advance, but Cate said it was another airport few weeks before my trip. Shouldn't I be notified?

- Due to booking a different airport, my hotel was changed to a more expensive hotel. However, since this was my honeymoon, I wanted to have a private game drive. That was why I booked this tour in the first place because it was all private. However, I found out that my game drive was shared by 6 people. I understand what happened with the hotel but nothing was informed. I needed to call her(again) to check.
She insists that she is making nothing from this tour due to a more expensive hotel, but this wouldn't have happened if she informed me about the aiport.

- When I was checking out at Masai Mara Hotel(Serena Lodge), they said my balance was not paid. I paid everything to Cate, but the operator didn't pay the lodge in advance. I needed to call her(again) and check what was going on. The operator was on his/her way to pay and I needed to wait until I was free to go. I had a flight coming up so wasn't comfortable with waiting.

I strongly recommend you to look for another operator. This is how this operator does business.

Betty Dr Vroe
–
BE
Visited: March 2018
Reviewed: Mar 30, 2018
Email Betty Dr Vroe | 35-50 years of age | Experience level: first safari
Excellent,very good Company
Few things command more respect than hard work,Integrity,dedication and ability to follow through.These are among attributes we experienced from start to finish when organizing our trip to MasaiMara with African Breeze Tours.
An excellent listeners and pays attention to details.The choice of Mara Ashnil tented Camp was perfect for us.Driver guide skilled and reliable and the vehicle was always clean and completely stocked with bottled drinking water.
We had a fantastic 3 days safari experience and would highly recommend anyone to choose the operator.
We promise to be back next year Cate and your team.
Mirta
–
ES
Visited: December 2017
Reviewed: Mar 28, 2018
Email Mirta | 20-35 years of age | Experience level: first safari
Unpaid tour and guide that did not explain anything
They work slowly, many unnecessary waits. They took us from Lake Nakuru to Amboseli, to then return to Naibasha, obviously we lost the last day, because it was horrible to do 9h to see a lake again. They did not return any money, they only paid us a bus for 10 euros, instead of a minimum 150e. The guide driver did not explain anything to us. It was very monotonous and boring. Neither warned us where there was wifi or not. Excellent Masai Mara, of course, regardless of the safari company. I would not repeat.
Claudia
–
BR
Visited: June 2017
Reviewed: Jul 9, 2017
Email Claudia | 20-35 years of age | Experience level: first safari
Great Experience with Big Fives
After to read some reviews about African Breeze Tours here I decided to book a 6 days safari tour to Masai Mara, Nakuru and Samburu with Cate and my experience was good. The payment of 15% was made in advance and once upon arrival the total amount in cash. My tour supposed to start in Samburu and end in Masai Mara but the order was changed and informed by Cate as soon as I arrived in Nairobi, but it was not a big problem because the group that joined us was very nice and we spent 3 days together in Masai Mara with our funny and expert driver James. After the first 3 days in Masai Mara the tour was private and Cate came to Nakuru to join us until the end of the tour and we had a good time to see many wild animals. In general the tour was very interesting thanks to James that was very professional and available giving informations and advises and also Cate that helped me with contacts to book transfers and hotels in Mombasa and Zanzibar.
Leslie and Jim
–
CA
Visited: January 2017
Reviewed: Feb 15, 2017
Email Leslie and Jim | 50-65 years of age | Experience level: first safari
Safari adventures in 5 of the National Parks of Kenya with a variety of accomodations.
The main strength of African Breeze is the owner Cate....who is determined to provide the best possible experience on each safari. She is excellent at communicating by email in advance, by text and phone in Kenya and in person....she was always available and would follow through with every plan that we made - organizing insurance coverage for the safari and purchasing bus tickets for us and dropping them off where we were staying even after our safari was finished. Indeed she felt like our guardian angel while we were in Kenya and always seemed to be there when we needed her.
Cate has the daunting task of coordinating drivers and visitors and dealing with the unexpected.
We had been expecting to be on safari with another couple but we never got to meet them as they postponed their trip at the last minute. We ended up on our safari with a private driver for the same cost. Spending 7 days together we learned about our driver and he would answer our questions about everything we saw. He admitted that he never knew what each day would hold in store for us....but there was never a shortage of animals or sights to see. Our vehicle was comfortable and we felt very safe. Our only suggestion was that a cooler with cold water would have been nice to have along...also to help keep our picnic lunch cool. We stayed in 4 different locations all well organized and comfortable but each one was unique so an interesting variety. The food ranged from fantastic to very good.... the only exception was the one day picnic lunch which was poor.
We enjoyed our initial 7 day safari so much that we used African Breeze again for a 2 day/1 night trip to Amboseli National Park. Cate organized for us to stay at a perfect camp and provided us with an excellent driver who was very passionate about Kenya and willing to share his knowledge and understanding of the country.
African Breeze made all of our Safari Dreams come true and we are very grateful to Cate for her skills and for her kindness to us.


Dr. Pratt
–
US
Visited: January 2017
Reviewed: Feb 1, 2017
Email Dr. Pratt | 35-50 years of age | Experience level: 2-5 safaris
Serious issues before we embark. Planning on canceling.
We have traveled to Africa few times for Safari. We plan on heading for a Wildebeeste migration in September 2017. We paid a $400 advance to Cate on January 10th.

Prior to the payment, we received frequent emails inquiring about our plans. However, things dramatically changed right after the payment on January 10th. We received no response; nor have we received confirmation on the lodging (we were quoted for Keekorok) since. I have emailed Cate over three times requesting a date for the reservation (we need it to sign off on our vacations), noting that we are flexible with dates in September. Sadly, we have not heard anything yet.

This is turning out to be a serious worry and I feel that the $400 is already lost. I am in the process of filing a charge with my credit card provider.
Disclaimer
All corporate and/or tour info is provided by African Breeze Tours, not SafariBookings
The tours offered by African Breeze Tours are subject to their terms & conditions