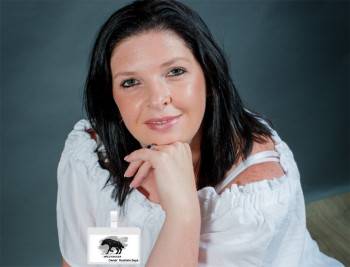 Wild Kruger
4.9/5 – 52 Reviews
Located In:

Size:

1-5 employees (Founded in

2015

)

Tour Types:

Small & medium group tours (Mid-range)

Destinations:

Price Range:

$141 to $1,125

pp

per person

per day

(USD, excl. int'l flights)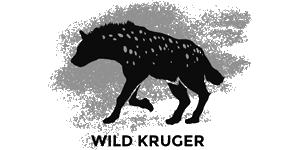 Rating Breakdown
Michael
–
US
Visited: May 2019
Reviewed: May 15, 2019
Email Michael | 20-35 years of age | Experience level: first safari
Great Balance
Communication was fine, service was great on the safari itself. Food was excellent & homemade. Organization on the trip itself was very good. Private reserves are the way to go as animals are the same but guides are more knowledgeable and the ability to go off the path to track is much more engaging than Kruger. A single day at Kruger was plenty and our 4-day trip was well balanced. Transportation to and from Kruger was unpleasant and there was no sense of urgency to help us make out flight after the safari.
Tracy, Steve, Lizzy and Derek
–
US
Visited: August 2016
Reviewed: Sep 2, 2016
Email Tracy, Steve, Lizzy and Derek | 50-65 years of age | Experience level: 2-5 safaris
Great Family Safari
I was a bit worried about booking with a group that did not have an office in the US and while there were some inconveniences, they were minor and were offset by the great service. The schedule of pick-ups, events, drop-offs were on time and as described in the plan. All of the drivers, tour guides, cooks, and service staff were wonderful. Rochelle at Kruger Tours worked hard to arrange a safari that worked for my family.

We went on the Tydon Camp Safari which is a true tented encampment. There are two Tydon camps, one right outside the gates of Sabi Sand and it has about 10 or so tents, a nice pool and lounge area, a large campfire area and a large eating area and library. The second camp, referred to as the "bush" camp, is inside Sabi Sands. It is smaller, more intimate version of the bigger camp but feels more rugged. There is not a pool in the bush camp and the fire area, lounge area, and food/library boma is much smaller, but the tents are identical (more on that in a second). There is access to a pool that is part of a small estate belonging to the owner of the land that the bush camp leases. The pool is right next door and is an easy walk.

The bush camp has four tents that support 8 guests, 1 guide and 3 cooks/service ladies who also reside at the camp. There were four of us in our family, my husband and our two adult kids, and we really clicked with the other four guest so that made it really special. That is a good thing because a lot of time is spent together. The tents are fabulous. Comfortable beds, carpeted, AC and heat, with a very nice bathroom. They are well appointed similar to a hotel room but still have the spirit of being in the bush. The routine is pretty much the same as with most safaris - get up way early and grab a cup of coffee, load up in the land rover, drive around looking for animals, come back and eat breakfast, relax, eat lunch, head out again in the land rover, come back, have drinks around the fire, eat dinner (in this case outside around the fire - way cool), have some more drinks around the fire and head off to bed. Dinner is a traditional African meal served on trays set up around the campfire accompanied by pudding for dessert. In addition to traditional vehicle safaris, Tydon offers a safari walk - not really for game viewing - more hands on type learning about animals, conservation, poop, tracks, that sort of thing. One of my favorite events and I really recommend it if that is your sort of thing.

Why the bush camp - well, its actually in the bush. It feels really exciting and at the same time it feels relatively safe. (There is an electrified wire around the camp and no wandering outside is allowed.) A few gazelle type grazers are often in the camp along with a few monkeys, but the wire kept out the elephants and buffalo and the cats didn't seem interested. There is no drive to get to the safari area - you wake up and you are in it. After lunch, you look out over the water hole and watch elephants come for their afternoon drink. One of the other guest hollers for you to grab your camera, that there is a Journey of Giraffe grazing right outside the tents area.

So now for the downside - Tydon has a relatively small area in Sabi that they are allowed to safari on and I became very familiar with the area. And while that made it feel special, it also felt limiting. We saw lots of animals but I wish they had more space. I believe that leopard is typically encountered at least once on a 5 day safari but we did not see any cats at Sabi. I am not a "check off the big 5" safari person but I think no cats would disappoint some folks. Even with the limited space, on the morning that we headed back to Joburg, I was wanting to be with the group that headed out on safari.

All in all, we absolutely loved South Africa, the adventure, the facilities and especially the staff and other guests. I recommend both Tydon and Kruger Park Tours. They are a great!

Vincenzo Rossi
–
IT
Visited: August 2016
Reviewed: Sep 21, 2016
Email Vincenzo Rossi | 35-50 years of age | Experience level: first safari
Excellent assistence for organization of my South Africa travel
I visited South Africa as a solo traveler from 21 th August to 16 th September 2016.
I have organized this trip by contacting several South African Tourist Agencies and I collected various proposals. Subsequently, I have chosen Kruger Park Tours Agency for assistance in the organization of my travel and for booking various accommodations, activities, and tours.

I found a great help from Miss Rochelle Gouws. Not only she provided me the assistance required, but she was always really available for my many questions, as well as very kind in sending me indications and answers, even for aspects of the travel not booked directly with her Agency.

Here I summarize briefly my itinerary.
- 2 Nights in Johannesburg. Accommodation in a Bed and Breakfast in Sandton. Visit of: Apartheid Museum, City Sightseeing bus tour, half day Soweto tour, Ann Van Dyk Cheetah Center.
- Transfer to Hoedspruit with shared bus and 1 night in a Lodge, including an afternoon game drive in Kapama and the day after a Panorama Route tour, with drop off in Timbavati Reserve.
- 2 nights in Timbavati and 1 night in Mohlabetsi Reserves.
- 6 days (5 nights) scheduled group tour, including Kruger National Park, Swaziland, Hlulhuwe/Imfolozi, St. Lucia, and Dolphin Coast with drop off at Durban airport.
- Flight from Durban to Cape Town.
- 3 nights in a room in an apartment located in Green Point area of Cape Town. City Sightseeing bus and full day tour in West Coast National Park.
- 6 days (5 nights) scheduled group tour of the Garden Route, including Cape Aghulas, Oudtshoorm, Wilderness, Knysna, Tsitsikamma National Park, Addo National Park, Mossel Bay.
- 5 nights in a room in an apartment located in Green Point area of Cape Town. City Sightseeing bus for various days, including visit to Table Mountain, Bo Kaap, Downtown, etc., full day tour in Cape Point, Robben Island, half Wineland tour, and many other attractions in Cape Town.

I really recommend Kruger Park Tours for the organization of a travel in South Africa.
Jonathan
–
DE
Visited: October 2022
Reviewed: Oct 28, 2022
Email Jonathan | 20-35 years of age | Experience level: first safari
The most out of limited time
Our Safari-Tour was just perfect! We only had three days but it was definitely enough to see all the animals. It was great to see the differences between the big Kruger park and a private reserve. Service and communication was also very good. I would definitely recommend this tour!
Fabrício Cordeiro dos Santos
–
BR
Visited: October 2018
Reviewed: Nov 1, 2018
Email Fabrício Cordeiro dos Santos | 20-35 years of age | Experience level: first safari
Four days I'll never forget
Everything was perfect. The shuttle picked me up on time, all meals were pretty good, accommodations were really comfortable and also interesting (such as in Marc's Treehouse Camp, a great camp where we could easily see different animals nearby, even buffaloes). I thought really well organized, in a way that I always felt great professional work being done all the time. It was much more fun and more informative than I was expecting. The full Kruger day was absolutely incredible, specially because our friendly guide, Sean (from Viva Safaris), clearly loves his job and is pretty good at it - he gave us plenty of information about the animals and did the best to find the Big Five, and yeah, we saw the Big Five, and also a white lion at the end of the day. Amazing days and nights that already became strong memories.

Alison Choi
–
HK
Visited: May 2018
Reviewed: Apr 16, 2018
Email Alison Choi | 35-50 years of age | Experience level: first safari
Smooth application process with fast response and professional suggestions to my enquiries.
Smooth application process with fast response to my enquiries. Professional safari tour suggestions were given to me.
Great referral to the operator Tydon Safaris Tour. I joined the 4 days safari tour in Eco-camp at Kruger National Park and sabi sand. I enjoyed the Safari tour very much with professional and caring guides, great food ,accomodation and transportation. Special Applause to our guide Gregg, because of his patience, professionalism and enthusiasm on animals ,we completed our big 5 in the last min of the tour.It was a great experience to join the ride with him.

Marcelo
–
BR
Visited: August 2017
Reviewed: Sep 21, 2017
Email Marcelo | 35-50 years of age | Experience level: first safari
Amazing experience
I traveled to Kruger with my wife for a 5 days safari and since the beginning was such amazing experience.
The attention to my questions and request were promptly replied by Rochelle and staff. I sent a lot of e-mails and they replied carefully all the time.
Since the transfer from Jburg to the park was really easy. Friendly staff.
The accommodations were exactly what we are looking for. Tent camping, simple but really confortable and safe.

The guides really know about the park and wildlife gaming. It's all about luck, but they were able to spot all the animals... zebras, elephants, the big five, plus cheetahs, birds, small animals (i.e: chameleon)


Yvette
–
NL
Visited: January 2017
Reviewed: Feb 12, 2017
Email Yvette | 35-50 years of age | Experience level: over 5 safaris
Perfect service and great tour
I have sent my parents (70+) on a group tour with Kruger Park Tours, and they loved the tour.
The service was excellent, everything was explained very clearly and the tour leader was very friendly and helpfull. The accommodations were great as well and very suitable for an elderly couple.
Many thanks Kruger Park Tours for your excellent service!
Greg H.
–
US
Visited: July 2016
Reviewed: Jul 26, 2016
Email Greg H. | 50-65 years of age | Experience level: first safari
I long dreamed of going on the perfect safari.. Kruger Park Tours made it come true.
My title above is no exaggeration, I had a perfect safari. Every aspect of my visit was perfect. From the help I received organizing my ideas and choosing the right safari for me, all the way to my ride back to Johannesburg from Kruger Park.

I was lost with too many Safari options and speaking to several booking agents. I quickly became aware that Kruger Park Tours was going above and beyond what the others were doing for me. They spent weeks emailing, suggesting and quoting me despite my indecision. In the end they narrowed it down to the perfect Safari for me. For those curious, I did 4 nights and 5 days in hut. I went on 5 safari drives, 2 safari walks, and a scenic tour of other areas outside the park. I saw the big 5 many times over, and then some. The guides are terrific!! they know their wildlife and they know how to find it. They answered all of our questions with enthusiasm and a smile. It was truly and amazing experience to be out there. Then back in the camp the wonderful treatment just continued. We were so informed, so well fed. I mean really well fed! The food was terrific, my favorite was Kudu. The chef was great and food preparation and service was top notch and completely unexpected. I had thought I might be roughing it just a little, but it was not the case. A special thanks to Sello, Jeremiah and Kevin and the rest of the gang for making my Safari the best experience of my life. And, of course to Rochelle at Kruger Park Tours who made it all happen for me. Thank you everyone.
Angel van Zyl
–
Visited: December 2015
Reviewed: Dec 2, 2015
Email Angel van Zyl | 50-65 years of age | Experience level: first safari
Intelligent, good listener, great group leader. He could answer all the questions.
Good communication. Excellent service. Definitely lived up to our expectations. The tour was great! We were able to see the big 5. Would recommend it to other.
Disclaimer
All corporate and/or tour info is provided by Wild Kruger, not SafariBookings
The tours offered by Wild Kruger are subject to their terms & conditions