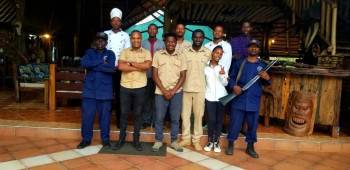 Selous Kinga Lodge
4.2/5 – 10 Reviews
Office In:

Size:

10-20 employees (Founded in

2012

)

Tour Types:

Custom budget & mid-range tours that can start every day

Destinations:

Price Range:

$180 to $400

pp

per person

per day

(USD, excl. int'l flights)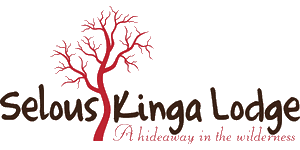 Request a Quote


for a custom tour
Your request will be sent directly to the operator
If preferred, you can contact the operator directly
Rating Breakdown
Jascha
–
DE
Visited: February 2023
Reviewed: Mar 11, 2023
Email Jascha | 35-50 years of age | Experience level: 2-5 safaris
Terribly organized safari tour (2-day fly-in/out Safari from Dar)
Terribly organized and chaotic tour, contact persons gave out contradictory information, horrible game-drive, many useless phone calls, dirty sleeping room full of millipedes, lodge staff friendly and food OK, taxi driver dropped me off at the wrong terminal to get the flight and later at the wrong hotel after the tour. I made very good experiences with other tour operators in Tanzania, so that I need to recommend: Do NOT book at Selous Kinga Lodge. Further details below:

I requested an offer for the "2-day fly-in/out Safari from Dar" via Safaribookings.com and was directly linked to Edward and Martin from the lodge who helped me to clarify first questions regarding the tour and send me the offer for the tour.

As soon as I had placed the down payment the trouble began. Martin called me several times. I did not have the feeling, that there was a language problem during the calls, however, almost no useful information was exchanged.

Taxi Pickup to and from the hotels, where I stayed before and after the safari tour were organized by Martin. I sent him the names and addresses of the hotels via Whatsapp. The taxi driver to bring me to the airport dropped me off at the wrong terminal, so that I almost missed my flight to start the safari. The flight was booked by Martin, so that he should have communicated to the driver were to bring me.

The taxi diver to bring me back to the hotel dropped me off at the wrong hotel. When I gave him the right address, he did not know, where it was, although I shared hotel names and addresses with Martin already weeks in advance.

I made the down payment for the tour already three months before tour start. In January Martin explained me, that he could only give me the flight tickets 4 days before departure, because it would be last minute tickets and there were not enough booked passengers on the plane, yet. At the end, the plane was full of tourists and the other tourists told me, that they have received the confirmation for the tour and the flight several months in advance.

The flight with Auric air itself was a great experience: New planes, friendly staff, great views out off the plane.

Edward explained me via email, that it was fine to pay the rest payment directly at the lodge. However, Martin called me only a few days before tour start, that I need to pay everything upfront. Because of that, I needed to give the money in cash to the taxi driver, who brought me to the airport. He could not give me any receipt or payment confirmation.

The game drive in Nyerere Park was horrible. The driver drove at full speed in direction of the animals so that in most of the time we were only able to see the backs of frightened creatures. Bushes and small trees were destroyed when they were run over by the car. Out of the driving car it was generally difficult to take pictures and good positioned stops were very rare.

When I entered the sleeping room, there were around 10 millipedes with a length more than 100 mm inside. I pushed them out, but when I came in the next time the were new ones inside. I understand, that the Lodge is in the middle of the nature. But I slept in comparable locations, where the sleeping rooms, tents or cabins were very clean from the inside.

Do not book at Selous Kinga Lodge. Choose one of the good alternatives.

Chris Danziger
–
Visited: February 2023
Reviewed: Feb 23, 2023
Email Chris Danziger | 65+ years of age | Experience level: over 5 safaris
Lovely bush setting, friendly and willing service
We chose this package because it offered a less commercialised experience than the famous game reserves further south and west. The lodge itself and our unit was charming and beautifully located overlooking the Rufigi River. The lodge staff could not have been more friendly or helpful. The chefs did wonders in the very limited space and the restricted access to ingredients at their disposal. Nixon, the lodge manager, went out of his way to give us as good an experience as possible. We had two game drives, two boat safaris, a bush walk and a village walk, and learned something from each of them. We very much enjoyed the experience of living in the bush and felt our original hopes had been fulfilled. After a 15 minute drive to the entrance to the reserve, we may have been unlucky in visiting immediately after heavy rains. The reserve was green and lush with lots of thick cover. As a result we saw fewer animals than we had expected. It is apparently the largest reserve in Tanzania, and it may be that there is just too much space for the animals to disappear into. For instance, there are allegedly 6000 elephants in the reserve but we did not see one. However, we came away with a good feeling about the product Kinga Lodge was offering and would encourage anyone to do the same.
George Woodcock
–
Visited: January 2023
Reviewed: Feb 20, 2023
Email George Woodcock | 35-50 years of age | Experience level: 2-5 safaris
Our Selous Kinga Lodge tour and stay was fantastic.
The staff at Selous Kinga Lodge were all very friendly. The service was fantastic, and food was great. We had a wonderful safari, our driver Ludovik was very knowledgable and knew exactly where we needed to go in the reserve for different animals. Altogether a fantastic experience and I would fully recommend to anyone. The reserve was beautiful.
Scott
–
PH
Visited: January 2023
Reviewed: Feb 11, 2023
Email Scott | 50-65 years of age | Experience level: first safari
Decent Safari
The lodge provided everything they promised with good communication. Food was fair, not great. A few choices for dinner would have been nice. The catfish dinner was terrible. I must say the lodge needs to provide proper cleaning to the employees. Most of them smelled horrible. Wash and use deodorant! Lastly, tell the guides to never tell a client who to tip and how much. Tip a guy who walks for 30 minutes with a gun???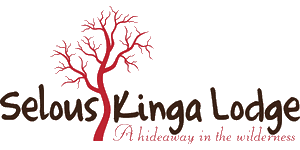 Reply
from

Selous Kinga Lodge

Posted on Feb 24, 2023

Thank you for taking the time to share your feedback regarding your stay with us at Selous Kinga Lodge. We are delighted to hear that you found our communication and amenities satisfactory and appreciate your kind words. At Selous Kinga Lodge, we strive to provide the best possible service and experience for our guests and take into consideration all feedback.

We are sorry to hear that the food choice was limited, as well as that your catfish dinner was not up to standard. Our team works hard in ensuring that each of our guests is provided with delicious meals, so we regret if this expectation was not met during your stay.

We also apologize if you felt that our staff did not maintain a sufficient level of cleanliness. Our goal is to provide a comfortable and hygienic environment for all of our guests, and we will use this feedback as an opportunity to review our policies in this area.

We thank you again for bringing this matter to our attention and appreciate the time you took in providing such detail in your review.
Cornelia
–
AT
Visited: October 2022
Reviewed: Nov 30, 2022
Email Cornelia | 35-50 years of age | Experience level: first safari
Very friendly staff, superb tourguide!!!
Staff is very friendly. Kennedy was an outstanding tourguide. He knows a lot about the wildlife and went the extra mile in order to see the big 5.
The whole booking process was smoothly and everything was well organized (receiving flight tickets, pick up from my lodge in Zanzibar, transfer to airport, pick-up from airstrip…)
The only thing I did not like was the fact that european food was served like Spaghetti…I Wohls prefer more local food. That is why I am only giving 4 stars.
Emmi
–
Visited: September 2022
Reviewed: Oct 5, 2022
Email Emmi | 20-35 years of age | Experience level: first safari
Wonderful safari experience!
I don't even know where to start. We went to Selous Kinga Lodge for our honeymoon and the very moment we arrived at the lodge we received the most unbelievable welcome from the whole team who had gathered to greet us. Not only are the people so kind and smiley and friendly, the lodge itself it so beautifully decorated. The main structure is just as pretty and comfortable as the photos show, and our room was actually really nice. We expected it to be more basic but it was again beautifully decorated, and made up superbly by the housekeeping staff every day. Power sockets, fans, hot water, spacious, and very clean. There was also a lovely clean swimming pool that was maintained constantly by Isa who did well to keep on top of all the falling leaves the monkeys caused. (Baboons everywhere!).

As for the activities, I mean we did two full day safaris and saw hundreds of animals. Lions, elephants, giraffes, buffalo, zebra, wilderbeast, hippo, crocodiles, baboons, warthogs, various types of deer, and a resting hyena. We also did a sunset boat safari on the lake and saw hippos, crocs, monitors and various birds all while watching the sun set on Africa. It was everything we had hoped to see when planning the trip. But aside from the views and animals, it was the people that really made it perfect. Our safari guide Nickson was just the nicest man. We spent two full days (and an evening) together and we couldn't have envisaged a better guide. Extremely knowledgeable of all the wildlife and nature, and had a real sense for where the animals would be. Lions aren't always easy to find and it wasn't just by luck that we found them. Not only did Nickson have a good sense but unbelievable eyesight. But above all he is such a genuine and kind guy.

He wasn't the only one. At the lodge Moana and Daniel were always always on hand with the biggest smiles and energy. Mathew and Amon did a walking safari and village tour on the last day and were very passionate, friendly, and knowledgeable too. (Watch out for Mathew's dance moves through the day!) The chefs made actually super tasty meals. We weren't sure what to expect but they were all really really good - and we are very fussy eaters! I mentioned the housekeeping kept on top of everything day and night, the drivers friendly, the security rangers were lovely and the grounds staff worked constantly to maintain the grounds and make it look tidy and inviting. But all of this doesn't just happen by itself. The manager, Kenedy, has obviously done a lot of work behind the scenes to make everything and everyone come together to create what me and my wife both agreed was a five star experience. For tremendous value compared to everything else we looked at.

The tourism sector all around the world is still recovering from the effects and after effects of covid, and I can only imagine what it must have taken to keep things going. We booked this trip via Safaribookings.com and all of our contact beforehand was with Mohammed who I'm guessing manages all of the online side of things (also very lovely and helpful, and especially quick to reply via WhatsApp). If you are looking around and want to find that perfect African safari experience, I don't think you could possibly find anything more perfect than the Selous Kinga Lodge!
Sergy
–
RU
Visited: October 2019
Reviewed: Oct 21, 2019
Email Sergy | 50-65 years of age | Experience level: first safari
Service needs improvement
We got interesting experience and knowledge, having been on Safari in Selous. Familiarity with the nature and wildlife of East Africa will remain in our memory forever.
Safari with Selous Kinga Lodge can not recommend to other travelers.
At first there were problems with payment. The amount of the first Safari bill is less than 2 times the agreed amount. The Manager explained that it is necessary to pay the second part in cash on the spot. The day before departure, the accountant requires to make a payment through the Bank, but there is no Bank near me. Long corresponded, agreed on the first option.
Then the Manager changes the declared direct flight Zanzibar-Selous to another with an additional landing in Dar es Salaam. Additional landing on the way in both directions, which complicates the procedure of the trip.
No one met us when we arrived in Selous. Half an hour later, we drew the attention of one of the locals, at our request phoned the Lodge and notified them about us. As a result, we were picked up 2 hours after our arrival.
During the Safari, the driver drove off the road and got stuck in the mud. With the help of other people in 1.5 hours we managed to get out of the mud and continue on your way.
On arrival at the Lodge in the evening wanted to swim in the pool. The pool floor was very slippery. To go into the water failed. No one uses the pool and it is not cleaned.
Tim and Jess
–
AE
Visited: July 2018
Reviewed: Jul 23, 2018
Email Tim and Jess | 20-35 years of age | Experience level: first safari
Incredible experience!
From start to finish this was an incredible experience. We did a 4 day fly in fly out safari in Selous Game Reserve staying at Selous Kinga Lodge. We booked it only a couple days in advance while staying on Zanzibar - Fadhili was very efficient in communicating with us, answering questions, and organising everything for us. The game drives in Selous Game Reserve were amazing. We saw all the animals in Selous except for the very elusive leopard - but we were more than happy with our Safari experience. Our driver Jumani was awesome - funny, very knowledgeable, and he focused on trying to find specific animals if we hadn't seen them yet. Kinga Lodge itself is great. The cottage rooms are very nice, the meals are restaraunt standard, and all the staff are very welcoming and helpful. Also the lodge manager Vincent is THE MAN!!! He even took time out of his day to take us to see the local village and tell us all about it, which was a very humbling experience. We wish we could have stayed longer in Selous. Definitely recommend Selous Kinga Lodge.
Irina
–
RU
Visited: June 2018
Reviewed: Jul 20, 2018
Email Irina | 20-35 years of age | Experience level: first safari
Absolutely amazing experience and staff
Dear Selous Kinga Lodge Team,

I would like yo say huge thank you for all your team!
That was one of the best experiences in our lives.

Food was brilliant, rooms were tidy and spacious! People were nice and friendly!
Highly reccomend this amazing trip to everyone!

Thank you so much for everything.
Ulrich
–
CH
Visited: December 2017
Reviewed: Jan 11, 2018
Email Ulrich | 35-50 years of age | Experience level: over 5 safaris
Great three night stay in Selous Kinga Lodge
I had a great three nicht stay at Kinga Lodge in Dec 2017, the lodge is highly recommended. Very friendly people, nice and big rooms and tasty food. Especially Louis support was highly appreciated as my luggage arrived only with delay (an error by teh European airline). Thanks again, hope to be back at Kinga Lodge one day.
Disclaimer
All corporate and/or tour info is provided by Selous Kinga Lodge, not SafariBookings