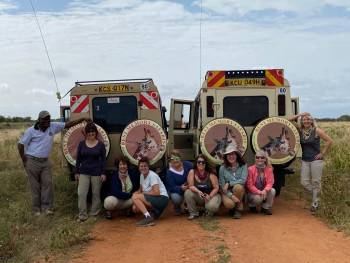 Best Memory Safaris
5.0/5 – 74 Reviews
Office In:

Size:

1-5 employees (Founded in

2017

)

Tour Types:

Custom mid-range & luxury tours that can start every day

Destinations:

Price Range:

$180 to $450

pp

per person

per day

(USD, excl. int'l flights)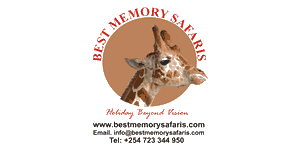 Request a Quote


for a custom tour
Your request will be sent directly to the operator
If preferred, you can contact the operator directly
Rating Breakdown
5 star

71
4 star

3
3 star

0
2 star

0
1 star

0
Manu Chacko
–
US
Visited: December 2022
Reviewed: Jan 15, 2023
Email Manu Chacko | 50-65 years of age | Experience level: 2-5 safaris
Amazing experiences in beautiful Kenya
We have taken many trips around the world mostly using travel agencies. However, we decided to try and hire someone locally this time around which was daunting and a bit scary. After much research online, we narrowed down our options to a handful of companies and finally decided on "Best Memory Safaris' mainly because of high reviews at first and later because it was so easy to tailor the trip to our needs and wants, the highly rated accommodations and the excellent customer service we received from Issac. I am so glad we made this choice!
From our pickup at the airport at 5:00AM on day #1 to our drop off after 12 days of safaris went without a hitch and was probably one of the best trip we have made. The experience was above and beyond what we expected. The accommodations were beautiful, clean, safe and we were always met with friendly staff and the food was amazing.
One of the best parts of the trip was our guide Michael without whom I am not sure we would have seen the wildlife we saw and experienced numerous awe inspiring moments almost every single day. We never once felt rushed or unsafe during the trip. Michael was an excellent safe driver which we were thankful for after seeing some drivers racing by us!! He knew the ins and outs of all the six parks we visited and has excellent knowledge of the wildlife.
We experienced amazing moments such as a pride of lionesses with their cubs lazing around, two lionesses sleeping while the cubs played in a nearby bush, three male Lions probably guarding their pride, a mating couple just next to our jeep etc etc. We even experienced a Lion guarding his overnight hunt which was a buffalo and a wildebeest!! It was amazing to see herds of beautiful elephant families passing right by us, behind our accommodations (with electric fences) etc etc almost daily. We saw two types of rhinoceros with their families, different types of giraffes, buffalos, hippos, antelopes, flamingos, pelicans and other birds, we saw one beautiful cheetah walking in the savannah, but the most amazing of all was when we saw a cheetah kill towards the end of our trip. We saw it lay eyes on its prey a poor dik-dik, lay in wait for it, capture it and enjoy its meal!! Michael somehow hear about this cheetah sighting and got us there in time to see it all!! Asantae Sana Michael.
Almost forgot the beautiful people of Kenya we met along the way including the two Maasai bomas. Unforgettable trip!

Piotr Kusmierczyk
–
DE
Visited: January 2023
Reviewed: Jan 15, 2023
Email Piotr Kusmierczyk | 20-35 years of age | Experience level: first safari
One of the best holidays we've ever had, full of unforgettable memories!
We decided to book our safari trip with Best Memory Safaris, as their program fit best what we'd wished to see in Kenya for a reasonable price. It turned out to be the perfect choice!

We booked a 15-day trip with 10 days of Safari and 5 days of beach holiday in Diani Beach. The detailed trip offer was prepared by Isaac, who has been extremely helpful and flexible, as he answered all our questions, provided additional tips and adjusted the trip offer to our individual needs.

After arriving to Nairobi, we were picked up on the next morning by our guide Patrick. Patrick has been absolutely fantastic guide and we became friends as our journey went along. He had impressive knowledge of animals and high determination to show us as much as he could of the Kenyan wildlife. He also taught us a lot about Kenya - its culture, history and everyday life.

The safari part of the trip was truly amazing - we saw a lot of animals (including the Big 5), sometimes from a very close distance. In addition, we had opportunity to talk to local people (mainly Masai) and learn directly from them about harsh but fascinating life in the Kenyan wilderness. We visited following parks/wildlife sanctuaries: Lake Nakuru, Masai Mara, Lake Naivasha, Amboseli, Ziwani Voyager Wildlife Sanctuary, Taita Hills Sanctuary and Tsavo East. Before coming to Kenya we started to have doubts whether the program is not too fully packed, but then we realized that it was thoughtfully arranged by Isaac: each place had something special to offer, each was a bit different from the other ones in amazing way. We also could appreciate the incredible variety of landscapes and climate zones in Kenya. Also all hotels were located in beautiful settings, had fantastic service quality and very tasty food.

The final part of the holiday, 5-night stay in luxurious (but not posh) sea resort at Diani Beach allowed us to relax and get some sun before coming back home. The place was also fantastic, with hotel having all types of facilities to ensure its guest enjoy their stay and Diani Beach having clean water and beautiful, wide, sandy beaches.

To sum up, we had truly fantastic holiday, which we will remember forever and we want to thank very much Isaac and Patrick for that. We hope to come back one day and we can absolutely recommend Best Memory Safaris to everyone.

Linda and Piotr
Omri Lahmy
–
IL
Visited: November 2022
Reviewed: Nov 27, 2022
Email Omri Lahmy | 20-35 years of age | Experience level: first safari
Boutique and excellent communication
All communication from the moment we first spoke with Isaac was excellent. He was very kind and helped us plan our trip exactly how we wanted.

We landed in Nairobi, and Isaac greeted us with a big smile. Then we met our fantastic guide, Tony.

The trip was perfectly organized, and there were no unpleasant surprises. Everything was perfect.
Tony gave us a feeling as if it was the first time he saw the amazing animals and the beautiful landscapes and was just as excited as we were (needless to say, he has already done the trip hundreds of times)

Our guide was attentive to all our requests and made an outstanding impact on our experience.

Thank you Tony.
Thank you Isaac.

Thanks for the Best Memory Safari
Emmanuel Tokoto
–
FR
Visited: August 2022
Reviewed: Oct 5, 2022
Email Emmanuel Tokoto | 35-50 years of age | Experience level: first safari
Excellent, beyond expectations!
Our Safari with Best Memory Safaris was great and beyond expectations!
We had to postpone our trip 1 year ago because of the pandemic situation in France and Isaac kept in touch with me during the whole time.
Our guide Bidan was really patient, nice, flexible and funny. Our lodge at Osero camp was amazing, it was like Heaven on Earth! The service was extraordinaire, the food was excellent, staff was so nice! Our stay there was so relaxing and the staff really spoiled us up until our last day.
The safari was really great, Bidan took small roads and we were able to see a lot of animals in only 3 days.
I recommend this safari trip with Best Memory Safaris, you will definitely not be disappointed!
Melissa
–
US
Visited: July 2022
Reviewed: Aug 6, 2022
Email Melissa | 50-65 years of age | Experience level: first safari
14-day safari for three: the MOST AMAZING adventure ever!
Overall: Best Memories did not disappoint. We had the best driver EVER, Patrick. He got us up close and personal to everything, was extremely professional and courteous, and had a wealth of knowledge about all things nature, culture, or otherwise Kenya. We could not have had a better guide in Patrick! As others have mentioned, Best Memories is a small organization and it does feel risky to transfer money overseas to a small operator. However, I believe we had much more personalization and it feels right to invest in a small, local business. We had no problems whatsoever and Isaac was a joy to plan things with and was very accommodating of our interests and schedule. Isaac planned all the accommodations, transfers, domestic flight, and tours, which we were delighted to not have to figure out ourselves. I feel we got a better value than we would have with some of the other larger, commercial operations.

Below are reviews for each location, on a scale of 1-5 with 5 being best for Accommodation and Food. Note that for most locations, it is standard to have guards to protect guests from wild animals (which we found were actually needed as we were awoken many nights by lions, elephants, or hippos!). It is also the case that guests are not allowed out of the vehicle in most park locations for safety reasons, so it is nice to find accommodations that have some protected grounds (usually with electric fences) to walk in for birding and other casual wildlife viewing in one's free time. Also, note that a tented camp (hung canvas tents under a roof on a platform) does not mean less luxurious - the nicest and most comfortable place we stayed was at Voyager Ziwani, and was a tented camp.

Nairobi/Eka Hotel one night
Accommodation - 3 - The hotel was convenient and somewhat upscale, but the beds were not as comfortable as elsewhere. Not really in a location for wandering much. The staff was excellent.
Food - 4 - there were many delicious choices at the buffet and the coffee was exceptional
Park/wildlife/birdwatching - we went to the giraffe center and were able to feed them - this was a wonderful experience and our first stop in Kenya. We also went to the Karen Blixen Museum, which was historically interesting and there is a lovely nature trail where we saw some birds and Hyrax.

Nakuru/Lake Nakuru Lodge one night
Accommodation - 4 - Lodge was very comfortable and we had the end unit, where we had a great view of the valley and a pride of lions!
Food - 4 - buffet had local foods and choices and the most delicious passionfruit mousse dessert
Park/wildlife/birdwatching - spectacular - flamingos by the thousands and likely the best and most likely spot to see rhinos in Kenya. Also up and close giraffe watching. Lodge was terrific for wandering the grounds for birds.

Masaii Mara/ Enkorok Mara camp - two nights
Accommodation - 4 - the tented camp is just outside the park and has lovely grounds for birdwatching (no fence, be careful for elephants). The staff were very helpful and protective.
Food - 2 - As a new accommodation, I think they were still working out menus; some things were good but much less choice and not as well prepared as other locations.
Park/wildlife/birdwatching - Far and away the absolute best of all the parks. We saw a crocodile eat a zebra (gulp), lions having sex, a cheetah on a wildebeest kill close up, a leopard in a tree with a gazelle, many thousands of wildebeests, warthogs, rollers, secretary bird, ostrich, jackals, hyenas, and so much more.

Lake Naivasha / Naivasha country club - one night
Accommodation - 5 - the country club is ye old time colonial style and upscale. The rooms are comfortable. A very relaxing place to stay, with tables on the lawn and lovely cocktails.
Food - 5 - food was exceptional with very many gourmet choices and local foods of top quality. Great chef.
Park/wildlife/birdwatching - We went on an hour boat ride to birdwatch and were not disappointed with many specialty waterbird species. The grounds are good for birdwatching but not extensive and very much "garden" rather than wild. A guard will walk you to your room to protect from hippos, which are numerous.

Ambeseli / Kibo Safari Camp - two nights
Accommodation - 5 - the camp is extremely well run and the tents are luxuriously comfortable and lovely. The grounds are protected with an electric fence and are natural and good for bird walks. In close proximity to a Masaii village, which we visited and got to learn about the culture. It was one of our favorite accommodations.
Food - 4 - buffet had many well-cooked local and international foods and choices, the cocktails at the bar were some of the best. Great soups and breads. The service was excellent.
Park/wildlife/birdwatching - one of the best camps and one of the best parks. You could see Kilamanjaro, and we got up and close with elephants, hippos, and many many bird species.

Ziwani Voyager Wildlife Sanctuary / Voyager Ziwani Camp - one night
Accommodation - 5 - our favorite of all the accommodations. The tents were luxuriously comfortable, and the manicured grounds are protected with an electric fence. On a damned creek with hippos and crocodiles for easy viewing. Very relaxing.
Food - 5 - The best culinarily of all the locations. Amazing multi-course meals and delicious cocktails.
Park/wildlife/birdwatching - one of the few places we had a guided walk - this was very interesting and we were safely able to avoid the elephants and saw a variety of birds. Manicured grounds good for birdwatching. The night drive wasn't as productive as hoped (we were looking for aardvarks and honey badgers!) but was really interesting and we did see hyenas eating a stillbirth and Nubian nightjars.

Tsavo West / Taita Hills Sanctuary / Saltlick Safari Lodge - one night
Accommodation - 3 - our least favorite location, albeit scenic and interesting in terms of construction and location. It felt a bit like being on a cruise ship, in that you cannot leave the accommodation (no grounds). That said, the close-up elephant, zebra, and cape buffalo watching at the watering hole was pretty amazing. Good for young children, but less exciting for the slightly more adventurous.
Food - 3 - tasty but not as delicious or interesting as other locations, catering more to international travelers and children.
Park/wildlife/birdwatching - beautiful park, but less wildlife in numbers and diversity than other locations. We did see some specialty species (bustards and multiple species of hornbills including the special ground hornbill) and the largest number of cape buffalo as huge herds on the landscape, as well as lions up close.

Tsavo East/ Ashnil Aruba Lodge - one night
Accommodation - 4 - very comfortable rooms with back patio for wildlife viewing just across the electric fence (where there were elephants and a lion!). Some of the best grounds for wandering bird walks.
Food - 4 - The food was quite good with local and some international foods, especially nice desserts. Lovely patio for drinks.
Park/wildlife/birdwatching - a drier location with some different species than elsewhere. Really interesting giraffe watching- two young males fighting by banging their necks against each other. Great elephant viewing and some new species of antelopes not seen much elsewhere (dikdiks up close, Oryx, lesser Kudu, and the interesting Gerenuk) and birds (Vulturine guineafowl, Shelly's Starling, and Eastern chanting goshawk).

Diani Beach/Royal Villas - three nights
Accommodation - 5 - a very quiet and non-touristy upscale location with extremely comfortable rooms. They put our 18yr old in a separate room rather than add a bed; I'm sure this added to the cost, but was a mixed blessing :-). Unfortunately not on the beach, though it isn't a far walk. ATM and grocery nearby. Grounds small and gardened, and not really any birdwatching. There was a snake, that was promptly removed. Exclusive and quiet location with a nice pool, good for honeymooners. I probably would have preferred one less day, but our flight home required an extra day stay (also we are not beach people, sun-phobes).
Food - 5 - very good food served multi-course. Service is impeccable and friendly.
Park/wildlife/birdwatching - None on the grounds. We went to the Colobus monkey conservation center one day, this had also a lovely nature walk and was the real deal and not touristy. A walk on the beach led us to "the chill spot," a local restaurant on the beach that we loved and hung out at for a few hours. The next day we took a trip to Kasite marine park and Wasini Island for snorkeling. The snorkeling was terrific, but the highlight was the locally prepared seafood meal (octopus, prawns were the best EVER, rabbit fish, lobster, and crab) with sea grass cooked in coconut, and the walk around the village. This was the best meal we had on our visit to Kenya and is not to be missed!

In summary, I would give Best Memories Safaris and our tour driver Patrick the highest endorsement! It truly was the best memory of a lifetime.

Sheila
–
US
Visited: July 2022
Reviewed: Aug 1, 2022
Email Sheila | 50-65 years of age | Experience level: first safari
Quality Service. Amazingly Knowledgeable.
This was my first trip to Africa and Kenya. Not knowing what to expect or where to go, the Best Memory Safaris team made my experience exact that— a BEST MEMORY of Africa, Kenya and the beautiful culture. I highly recommend booking your first or next safari with Best Memory Safaris. They will provide a most positive and powerful memorable experience. Thank you Isaac and your entire team for taking such good care of my Kenya vacation needs.
Jiri & Tereza
–
CZ
Visited: June 2022
Reviewed: Jul 23, 2022
Email Jiri & Tereza | 20-35 years of age | Experience level: first safari
An amazing tour operator, which will certainly take you beyond your expectations!
I can easily say now that we were pretty lucky, we have chosen Best Memory Safaris for our 16 days safari tour! it was a once in a lifetime vacation with such great experience and a fantastic adventure! We travelled along with my parents and they were simply blown away and their dreams came true. Although I must confess that I was a bit nervous at the very beginning as this was my first travel and dealing with tour operator from totally different country remotely, which has an address on P. O. Box, hence everything points to a scam... However, it cannot be far away from the truth!! Since the very beginning, communication with an owner Isaac was such a pleasure, he is soo nice, helpful, understanding, flexible, open for individual wishes and greeted us personally at Nairobi airport. We met our amazing and experienced guide afterwards - Shem. We were picked up at the airport and the journey begun. His feeling to find a perfect spots is admirable and thanks to his sense, we were able to sport BIG 5 and many many more. Elephant clans, cheetahs and leopards from few meters in Masai Mara were stunning!! Shem knows everything about animals and he was willing to answer every single question we had about animals, landscape, people in Kenya, etc. (we had a lot of questions indeed :)) We spent 13 days and I have nothing to say, but praises. We were dropped at coast for last 3 days, from where we were picked up at our very last day and transferred into Mombasa airport. All lodges and hotels were amazing just like the whole tour. Like an oasis in the middle of nowhere with sooo friendly and nice staff, food was amazing. In short, I'm really not able to say anything negative, even minor stuff... everything ideal and I can only recommend this company and Shem as a tour guide! Although, we were told by Shem that all guides working in Best Memory Safaris are just like amazing. Isaac has only real deal guides :). It was our first time, but definitely not a last time! Once again many thanks to Isaac and Shem for such an amazing lifetime experience and folks - what are you waiting for? Book your trip!!
A.&S.
–
DE
Visited: June 2022
Reviewed: Jul 17, 2022
Email A.&S. | 50-65 years of age | Experience level: first safari
Amazing ! Recommandation by heart - one of our best vacations ever !!! Excellent from Day 1-10 !!!
To choose Bestmemorysafari for our Safari Tour was for sure one of the best decisions ever - it was a once in a lifetime vacation with such great experience & a fantastic adventure ! From second one Issac was in contact with us to arrange the safari. He always responded quickly, was more than polite, friendly, understanding, flexible, open for individual wishes and greeted us personally at Nairobi airport! There we met Timothy - an experienced guide - who we can only recommend as well ! He has a great feeling for the perfect spots & times to see the animals as near as possible (i'm talking about 0.5-2 m far from the car !) Therefore thanks to him we were able to see the BIG5 any many more! He knows everything about them & can answer you any question you have about the animals, landscape, culture and people living in Kenia - its amazing! He was with us the 10 days & was such a great company - we really wanna say thank you at this point! From the first second we sat in the Safari Jeep (we would absoulty recommend to take the Jeep instead of the Van) we felt safe, happy & excited! We lacked nothing- cold water was provided in the Jeep. The lodges & camps we stayed in were amazing !!! Beautiful views & hotelrooms, very nice people, a welcoming feeling, very clean & comfortable - the best ones we would say ! (We googled some hotels near the ones we stayed in and the ones you have with this tour were absoulty the best ones - like a oasis in the middle of nowhere) ! Issac and Timothy were both always in contact with us, in time, reliable and friendly so we never felt alone or lost. To write something about the tour in general is difficult for us, 'cause we're not sure if we will ever find words for all the adventures, beautiful views & emotions we expirienced on the safari ! Those sights & moments might be a indiscirible once in a lifetime thing - we would wish every person possible to have ! Its just stunning!!! This safari tour by bestmemorysafari also had really everything we wished a safari to have - early morning-, afternoon-, fullday- drives, a boatour, the possibilty to do a walking or riding safari (we would really recommend to do!!!), a nightdrive, to visit a massai-village (an experience so great & a meeting of such lovely, friendly, proud people!), a walking safari (we just say: we walked 2m next to a crocodile!) and so much more ! You really get the full Safari experience with this 10-day Kenia tour ! Every day, every hotel & every park has it own flair, animals, landscape, adventures! To sum it up... you see thats not easy & thats not even a little of all the big great impressions you would get on this safari... we can only recommend bestmemorysafari by heart !!! Thank you Issac & Timothy for this great time - we will never forget! With lovely greetings from Germany, S.& A.
Ely
–
CA
Visited: June 2022
Reviewed: Jul 10, 2022
Email Ely | 20-35 years of age | Experience level: first safari
Affordable, jam packed adventure!! Lot's to see and a great experience.
Shem was an amazing tour guide. Always on time and was knowledgable about all the animals. He knew the game parks very well, having been in the business for decades. He knew when to go and when to wait for the best photographs. Shem taught us a lot, which enhanced our experience in Africa. A great experience that I will never forget. I looked at some other tours and they were quite pricey. The 9 days safari tour we took with Best Memory Safaris was reasonably priced and we managed to squeeze in most of the best highlights in Kenya! We stayed at lovely resorts too where the food was amazing. Overall a wonderful experience that I would hope to do again one day. Highly recommended! 5 STARS!!
Ridhish
–
IN
Visited: June 2022
Reviewed: Jun 12, 2022
Email Ridhish | 35-50 years of age | Experience level: over 5 safaris
Excellent
We were 2 families with young kids. Isaac and his team were very accommodative to most of our needs. Our trip was a real long Vaccation of 17 days and we are still enjoying our beach holidays.

Safari experiences were great and knowledge of Isaac and Steve was great enough to make our this trip memorable.
Average User Rating
Rating Breakdown
5 star

71
4 star

3
3 star

0
2 star

0
1 star

0
Write a Review
Disclaimer
All corporate and/or tour info is provided by Best Memory Safaris, not SafariBookings