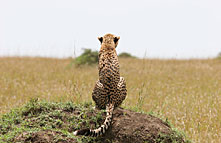 Go East Africa Safari
4.8/5 – 28 Reviews
Located In:

Size:

5-10 employees (Founded in

2000

)

Member Of:

Kenya Wildlife Service & Ministry Of Tourism

Tour Types:

Small & medium group tours (Budget & mid-range)

Destinations:

Price Range:

$140 to $400

pp

per person

per day

(USD, excl. int'l flights)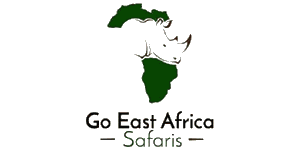 Rating Breakdown
S M Shahinur Rahman
–
BD
Visited: October 2022
Reviewed: Oct 30, 2022
Email S M Shahinur Rahman | 35-50 years of age | Experience level: 2-5 safaris
SUPERB! OUTSTANDING!!
Warm-hearted!
The thing that struck me most about the safari experience with Go East Africa Safari (GEAS) is the personal touch of everyone. The staff (Dear Martha), the Guide cum Driver (the great Patrick), and the travel group, everyone was warm-hearted and welcoming. I didn't feel for a second that this is a business for them. Martha even accepted one of my personal requests. I bought a spare battery for my camera online and couriered it to her, she received it on my behalf and handed it over to me just in time!

Legendary Guide!
This is my third visit to Kenya and my second to Masai Mara. My earlier experiences are also good but this time it was great! The driver cum guide we had is a true legend. He knew exactly where to go and when to go for the best possible game drive experience. What amazed me is his idea for photography! He used to place his bus in a way that gave us the best possible views. He even understood the lights and their relation with the backgrounds. Most importantly, he is well known amongst locals. He is a very helpful and resourceful person. Dear Patrick, you are a true legend.

Value for Money
Like many, I was searching for a budget-friendly tour. And I knocked on 4/5 probable safari companies. Trust me, Martha offered me the lowest possible fare for a tour of 6 days. The experience I had, can't be weighed in bills! This is the best possible value-for-money safari experience anyone can have.

Good Luck
I wish, Patrick and the GEAS live long and keep up the good deeds. Anyone reading this review, I can assure you, if you book with GEAS, I can assure you will thank me later.
Vanessa
–
BE
Visited: September 2022
Reviewed: Oct 2, 2022
Email Vanessa | 20-35 years of age | Experience level: first safari
They are available for all your needs.
I did a 8 days shared Safari. Awesome experience and met amazing people along the way.
The operator is recommended as they can tailor a safari to your need
Irina
–
EG
Visited: August 2022
Reviewed: Sep 2, 2022
Email Irina | 50-65 years of age | Experience level: first safari
I would recommend this company to anyone
The tour itself was good to very good.
We had a very good experienced driver, he always gave tips for our safety.
100USD per day and person and all inclusive is not too much.
The service was not worse than expected.
You have to add about 15USD on average for some events.
We were very satisfied. It is recommended.
Diego
–
CO
Visited: July 2022
Reviewed: Sep 1, 2022
Email Diego | 20-35 years of age | Experience level: 2-5 safaris
Good
Overall good, the food is good, the tent is ok, and the workers are really nice
Dan
–
Visited: June 2022
Reviewed: Jun 16, 2022
Email Dan | 35-50 years of age | Experience level: 2-5 safaris
Amazing tour of Kenya
I booked a budget 8 day tour of maasai mara, nakuru, naivasha and amboseli with my wife and 11 year old son. Go East Africa were amazing! Martha was incredibly helpful and was able to help us overcome several issues travelling to Kenya. Our guide, Jackson was a superstar and so friendly, knowledgeable and helpful. The whole experience was wonderful and I cannot recommend this company enough. We saw amazing sights including a cheetah making a kill, 4 male lions on a carcass, a cheetah with 4 cubs, numerous white rhinos and everything else you would hope to see and more. All at a fraction of the cost of a package holiday. If you're planning a safari dont book anything until you have talked to Martha at Go East Africa Safaris.
Frank Barr
–
IE
Visited: January 2022
Reviewed: Feb 21, 2022
Email Frank Barr | 50-65 years of age | Experience level: first safari
A wonderful authentic safari trip across Kenya
My trip began with care and attention to detail provided by Martha the company tour Rep who contacted me within minutes (using WhatsApp) of my online enquiry. She organised an airport pick up the night before my trip which delivered me safely and quickly to my hotel.
The following morning promptly at 8.30 I was collected from my Nairobi hotel and delivered to the office where I met my driver Edward. As I had omitted to bring sunblock with me, Martha brought me to a local pharmacy to get me sorted - that's good customer service in my book.
I had booked a 7 day safari taking in the Masai Mara, Lake Nakuru, Lake Naivasha and Amboseli. For the first part of safari there was just myself and one other traveler which was great as it meant lots of room for both of us.
Edward was an excellent driver, friendly and engaging, and very a knowledgeable tour guide. Although you often go off the beaten track and the roads within the parks are bumpy and badly surfaced, I always felt safe. He had a keen eye and found and brought us close to all we wanted to see. The lodges throughout the trip were luxurious and all you could ask for and were spotlessly clean. The food was good.
At the start of the 2nd day there was an option, at extra cost, of a dawn balloon ride over the Masai
Mara. The 4.30am wake up call had us at the balloon before sunrise and we were in the air at first light. This incredible experience ended with an champagne breakfast on the Masai Mara - a truly memorable experience. For the rest of the day we toured the park seeing numerous lions at close quarters, hippos, crocodiles, buffalo, zebra, giraffes, gazelles and birds. The photo opportunities were spectacular.
Day 3 started with a visit to a Masai village which was incredibly interesting and engaging with more sightseeing in the park before heading to Nakuru National Park and our lodge for the night.
Day 4 started with a tour of Nakuru park where we got close to Rhino before heading to the spectacular lake teeming with flamingo, pelicans and geese. Another truly spectacular photo opportunity. Later in the day we started off to Lake Naivasha. The day ended with an optional guided boat trip across the lake where we witnessed numerous breeds of birds including eagles. At the lake there was an opportunity to walk close to the animals as no predators are present at this location.
Day 5 started with a visit to Hells Gate Park then onwards for the long drive to Amboseli National Park.
Day 6 and 7 consisted of touring Amboseli National Park and witnessing the daily trek of herds to elephants to the marshy areas then back in the evening to the dry areas. Amboseli is a natural wonder - very arid in parts yet marshy in others. It is well worth visiting. Day 7 finished at my hotel in Nairobi but Martha did also facilitate me with an airport transfer the following night.
This trip was a truly great experience. It was well organised and delivered with care and attention to detail. The price of Euro 1610 was well worth it considering the level of luxury of the lodges. It can be done cheaper with less luxurious accommodation and having seen this accommodation, it is pretty good. I would also recommend the optional boat trip on Lake Naivasha, the visit to the Masai village which was an authentic experience and also, in particular, the dawn balloon trip



Polina
–
RU
Visited: February 2022
Reviewed: Feb 17, 2022
Email Polina | 20-35 years of age | Experience level: first safari
Excellent
We had a perfect safari! Our driver Gibson took great care of everything and answered all our questions, everything was 100% safe and reliable. We saw all the big 5 and a lot more. I totally recommend this company and I'm very grateful for an excellent vacation!
Máté Pál
–
HU
Visited: December 2021
Reviewed: Feb 16, 2022
Email Máté Pál | 20-35 years of age | Experience level: first safari
Honeymoon beyond expectations
We had a very good experience with Go East Africa Safari!
Martha is an agent, she was very helpful, tried to answer my questions in short time. She was very flexible and try to find solutions everything (pick up, drop off, PCR tests to enter Tanzania etc.). She kept her promises, there weren't any negative surprise during the trip.
We went to a 10 days Kenya and Tanzania budget safari. We were at Masai Mara, Lake Naiwasha, Lake Nakuru in Kenya and Serengeti and Ngorongoro Crater in Tanzania. The accomodations usually were simples, but the view during the daytime were fantastic, we saw The Big Five until the fourth day of the trip.
Jackson was our driver in Kenya, he was very sympathetic, he drove fast, but safety was the first for him. His van equipped with radio, to know every intresting moments around. He speaks English well and know intresting facts about animals.
Salem was the driver in Tanzania, he was very sympathetic as well, he was very friendly. Everytime he ate with us. We talked about different topics during the meals. Kevin our private chef made delicious foods.
Everybody and everything were fantastic for reasonable price. Thanks guys it is a lifetime memory.


Anna
–
RU
Visited: January 2022
Reviewed: Feb 16, 2022
Email Anna | 20-35 years of age | Experience level: first safari
Wonderful experience
We had an amazing safari tour for 6 days with GoEastSafari this Febriary. It is a very good time to have tour because there are a few people and not so hot, at last 2 days it was just the 2 of us with my friend in the car. Our guide Gubson is a very knowledgeable and easy to talk to, helped us with everything.
We started trip from the airport, men from company picked us up to the pick point on road, where we changed the car and bought some snackes in the supermarket. Then we went to Mara and it was wonderful time there, we saw a lot of animals, 2 from big 5 during the first hour and another 2 for the next day. I didnt go to Masai village, but friend liked.
Then we went to Lake Naivasha and saw rhinos. But the way there is very long and dusty.
Last 2 days we spent in Amboseli and saw Kilimanjaro and a lot of elephants.
As i think the best variant to go to Mara for 2-3 days and then spend 1 day in Nairobi in hotel anf after go to Amboseli for 2 days.
We reterned to Nairobi airport at 3pm so dont nervous if you are going to fly away after
Dont forget to take suncreen and adapters for english sockets
I want to say big thank you to Martha and Gubson! Hope to travel with you again someday
Family Gallo
–
DE
Visited: December 2021
Reviewed: Feb 7, 2022
Email Family Gallo | 35-50 years of age | Experience level: first safari
Efficient, friendly, hospitable, responding to wishes,
We had a very good experience with Go East Africa Safari! Martha supported me for months with the planning and booking.
We communicated a lot and always got an immediate answer to every question.
Everything went according to plan and we were warmly welcomed!
We would book there again anytime!

To the Safari Tour: we visited the Masai Mara, Lake Naivasha, Lake Nakuru, Amboseli with a clean Van and an experienced driver. The lodges were all very nice!
It was a great safari during Christmas week!

We are already looking forward to the next


Disclaimer
All corporate and/or tour info is provided by Go East Africa Safari, not SafariBookings
The tours offered by Go East Africa Safari are subject to their terms & conditions