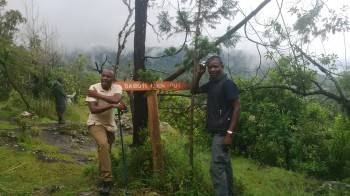 Fede Tours
5.0/5 – 55 Reviews
Office In:

Size:

1-5 employees (Founded in

2010

)

Member Of:

IATA,

UFTAA

& KWS

Tour Types:

Custom budget & mid-range tours that can start every day

Destinations:

Price Range:

$55 to $280

pp

per person

per day

(USD, excl. int'l flights)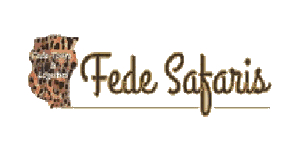 Request a Quote


for a custom tour
Your request will be sent directly to the operator
If preferred, you can contact the operator directly
Rating Breakdown
5 star

55
4 star

0
3 star

0
2 star

0
1 star

0
Javier
–
ES
Visited: May 2023
Reviewed: May 29, 2023
Perfect service
One of the best trips i've done in my life, Kenia, was a big surprise, We booked with Fede Tours because a friend of mine did it before, if You're spanish, ask for Samu, great guide, he speaks perfect spanish, and he know a lot about animals!!!! Dont doubt, One of the best experience in our life
Tomek
–
PL
Visited: March 2023
Reviewed: Apr 15, 2023
Email Tomek | 35-50 years of age | Experience level: first safari
Responsive and caretaking. Happy to fulfill customers requests.
We chose Fede to arrange our "made to order" safari experience. Was not easy to trust someone relying on Internet knowledge, but now when the trip is over I am sure it was the right choice. During entire journey we felt safe, well hosted and guided with excellence. Fede managed to make our trip a really great and unforgettable experience. Martin was very helpful to advise us how to make best use of our time and money. He did a great job while arranging and guiding Safari. I would highly recommend his service. Fantastic job!
Robert
–
DE
Visited: March 2023
Reviewed: Mar 11, 2023
Email Robert | 35-50 years of age | Experience level: first safari
This was the best experience ever
This was a trip that we spent a year planning and waiting on, when it was time to go on the trip it did not let us down and exceeded every expectation that we had. I feel that the amount of money spent on this trip was well worth it by seeing the look on my 4 yr old's face when he saw all of the animals. Martin was our contact person from the beginning, and he made everything very easy for me and was very responsive to questions when they arose. My family and I had a great time on this trip and feel that Martin being our guide was a huge part in that. If you think that you might want to go on a Safari in Kenya, then this is the tour operator that you should use very family friendly.
Larisa
–
SI
Visited: January 2023
Reviewed: Feb 6, 2023
Email Larisa | 20-35 years of age | Experience level: first safari
Amazing 7-days Safari
We're just back from our wonderful 7-days safari with Fede Tours.

It's difficult to decide which company to choose, but Martin gave us the best price and answered almost immediately to all questions and doubts we had. At the end we can say that Fede Tours fulfilled and exceeded all our Safari expectations.

We've paid the deposit through m-pesa and the rest at the beginning of the safari.

All the lodges were stunning, with great service and very good food (Kibo, Zebra Plains, Sarova Lion Hill and Lake Naivasha Sopa Lodge).

And our guide Dominic, was amazing. He was really friendly and he knows nearly everything about the animals. He answered all the questions and tried really hard to get as close as possible for a good view. We managed to see all animals of the big 5 and also a lot of action.

We have had the time of our lives and thanks again to Martin and Dominic who made our trip unforgettable.
Joseph H.
–
QA
Visited: December 2022
Reviewed: Jan 4, 2023
Email Joseph H. | 35-50 years of age | Experience level: first safari
Simply outstanding, from booking, to the tour, to our final moments in Kenya!
Thanks to SafariBookings, we found Fede Tours. I knew nothing about booking Safaris and had only public reviews to help me make a decision as to whether we would use Fede or one of the others we had sourced quotations from. The reviews were overwhelmingly positive. In fact, with no negative reviews, I wondered if the reviews were real… so, a little digging, and reading other reviews Fede's reviewers had written, inspired substantial confidence. That, coupled with my experience of the booking process, is all I needed to be confident we had made a good choice.

Martin's quotation came in quickly and was competitively priced. While some companies provide long, templated quotations (often with photos and other distractions), the quote I received was concise, complete, and easily understandable.

I communicated with Martin via email. Morning. Noon. Night. Responses to my queries came quickly.

Upon arrival at the airport (at 1am on Saturday!), Martin picked us up in the LandCruiser Safari that we would use to head to the Masai Mara, Lake Nakuru, Amboseli, and around Nairobi. He dropped us off at our Nairobi hotel where we would stay until Sunday morning.

The one thing I should have done in advance was establish a WhatsApp conversation with Martin in advance… our flight was slightly delayed and being in touch that way would have been easier to alert him. I sent him an email upon arrival and quickly got in touch via WhatsApp to confirm our arrival and we arranged to meet right at the car, steps away from the exit at arrivals.

We had scheduled a day in Nairobi after landing and were met at our Nairobi Hotel on Sunday morning by Martin, who would introduce us to Frederick, our driver and guide for the week…. And what a spectacular guide he was.

Without saying too much:
Masai Mara, Lake Nakuru, and Amboseli: each offer their own flavor or magic. This was truly an amazing experience for me and my family.

Frederick was constantly attentive - to us, to the radio, and to spotting wildlife (all while keeping us safe while driving). His almost two decades of experience truly shine through and his enthusiasm for sharing the experience with his guests was truly special. We all appreciated his explanations, the history he was able to share and his vast and specific knowledge of the animals we encountered.

For example: As we encountered a lone male lion on day 1, he wondered where the other two lions he is usually spotted with were. We stayed a little while to watch his movements and Frederick was quickly able to recognize when the lion began calling for his buddies, so we waited… and, from afar, they came.

To have someone that has intimate knowledge of individual animals, family units, feeding and resting grounds, felt like a safari cheat-code. The kids felt like we had "won" Safari.

The same is true as we monitored a mating pair of lions, tracked a parade of over 30 elephants (and were set-up for a close encounter as they crossed), encountered a leopard that had just hunted (it's prey was still in the tree), tracked a cheetah through the grass, and watched as a Black Rhino crossed in front of our vehicle.

Of course, the national parks and reserves are not zoos, so no one could ever guarantee a sighting, but my sense is that our guide had all of the characteristics of a guide that would maximize the probability of an excellent safari. I cannot say it enough, enthusiasm makes a difference. And, more than "checking off the big five", our experience allowed us to learn about behaviors, inter- and intra- species dynamics, and the rich history of the parks… challenges and opportunities.

In the way of lodging, the camps and lodges Martin arranged for us were all quite comfortable. Food was good, rooms were clean, locations were convenient, and they were all accommodating to our family of 5.

My sense is that Fede Tours is a smaller company that relies on a great price and excellent personal service to keep customers coming. If this is true, they deliver on both… 100%.

I highly recommend Fede Tours, without reservation. I've already begun sharing their contacts with friends and family. I also cannot wait to get back… every day was different and exciting!

A big thank you from me and my family to Martin and Frederick for an amazing experience.

Kohei
–
JP
Visited: December 2022
Reviewed: Dec 22, 2022
Email Kohei | 20-35 years of age | Experience level: first safari
Unforgettable experience!
My wife and I went a 6-day safari organized by FEDE TOUR for our honeymoon. Martin organized wonderful safari that was far beyond our expectations. He was always responsive and communication was very smooth. The itinerary was flexibly organized according to our requests. All of the accommodations were really clean with wonderful views and excellent food.

Sam, our driver and guide, was absolutely great. He gave us unforgettable memories as he promised. He was unbelievably knowledgeable about the animals and their habitats, and extremely good at spotting animals hiding in the wild. Thanks to him, we saw so many animals, a leopard eating a reedbuck on tree, mother and baby rhinos eating grass, a heard of Rothschild's giraffes crossing the road, mother and baby cheetahs walk along with our car. The every moment is the best memory that we will never forget.

Fede makes your dreams come true. I really recommand !
THANK YOU AGAIN !
Katie
–
Visited: October 2022
Reviewed: Oct 19, 2022
Trip of a lifetime! Frederick was fantastic and we had the most amazing honeymoon
My husband and I booked Fede tours for our honeymoon. Martin was fantastic and very helpful and responsive when replying, we ended up extending one of the suggest itineraries to 7 days and booked fairly late. We chose 2 nights in Amboseli, 1 night in Naivasha, 2 nights in the Masai Mara and 1 night in Lake Nakuru.

Frederick picked us up in the jeep from our hotel and was full of energy and enthusiasm. He was our guide for the whole week, and made sure we were completely relaxed and looked after for the whole time.

Frederick was absolutely fantastic- he was incredibly knowledgeable about the animals and habitats (and my background is a degree in Biology). He was always checking in with us to see how long we wanted the game drive for and made sure we were always comfortable. We saw so many incredible animals - the big 5 and I now have life long memories of watching 2 male lions eating and drinking from the watering hole, watching a heard of elephants with the little babies playing, seeing a mother and baby rhino at sunrise, watching 2 cheetahs walk along side the jeep as well as seeing a beautiful leopard just lounging in a tree.

It was also really interesting to learn about the history and culture of Kenya from Frederick.

All of the accommodation was really clean, wonderful views and all had excellent food. We were very well looked after everywhere we went- lots of beautiful petals on the bed etc.

The highlight was a beautiful surprise breakfast sunrise picnic overlooking Lake Nakuru on the last day all arranged by Frederick.

I would highly recommend Fede tours to anyone considering a safari to Kenya - I would also personally recommend Frederick. He also leant us his DSLR camera (we just had phones) so we now have professional level photographs to remember our trip of a life time!

We spent a little bit of time comparing different Safari deals ahead of our trip, and Fede tours excelled on both being good value and having good reviews (definitely get a jeep, so much easier to get around quickly and a lot more comfortable especially if you are prone to travel sickness!) they exceeded all our expectations and I look forward to travelling with them again for our anniversary's. Everything was included in the trip (water, food, even lunch at Carnivore on the last day).
Daniel
–
Visited: October 2022
Reviewed: Oct 19, 2022
Email Daniel | 20-35 years of age | Experience level: first safari
Incredible experience, well worthy of a honeymoon!
We went on a 7 day safari with Frederick, organised by Martin - both are wonderful humans. Frederick spent 7 days with us and has such a passion for life that it's infectious. I don't think we stopped smiling all trip!

We started with 2 days in Amboseli, 1 in lake Naivasha, 2 in Masai Mara and then our final day / night was in Lake Nakuru.

It was honestly the most incredible experience - we saw more animals than we could have imagined, but what made it extra special was that Frederick always had the welfare of the animals in mind; he would avoid crowing in with other jeeps and often take alternate routes to ensure the experience felt more unique and was better for the wildlife.

100% would recommend to anyone who wanted to go on safari - not just "you should go on safari" or "this is a good itinerary", but "if you go on safari with Fede Tours with Frederick as your driver, your experience will be incredible".

Accomodation amazing in all 4 places, food was excellent with a lot of choice, and 7 days was exactly the right amount of time. Would recommend the jeep over the van as it gives you more mobility in the parks and a nicer ride - well worth it given the amount of time you spend in the vehicle. 10/10 would recommend.
Valentina
–
Visited: October 2022
Reviewed: Oct 8, 2022
Email Valentina | 35-50 years of age | Experience level: first safari
Excellent
I have just returned from a safari with my friends. Fede is super organized, competent and really well experienced. Everything was perfect: travels, accomodation and parks. One of the best travels I have ever done.
Manuela
–
IT
Visited: October 2022
Reviewed: Oct 8, 2022
Email Manuela | 35-50 years of age | Experience level: first safari
More than excellent
A wonderful experience. Frederick is precise, reliable and perfectly organized our 5 day tour between the three parks we visited by letting us stay in beautiful lodges. Fred loves his land and animals very much and made us fall in love with these enchanting places. He speaks different languages very well Advantageous prices.
Average User Rating
Rating Breakdown
5 star

55
4 star

0
3 star

0
2 star

0
1 star

0
Write a Review
Disclaimer
All corporate and/or tour info is provided by Fede Tours, not SafariBookings