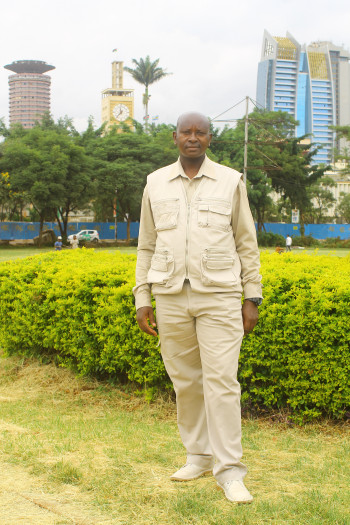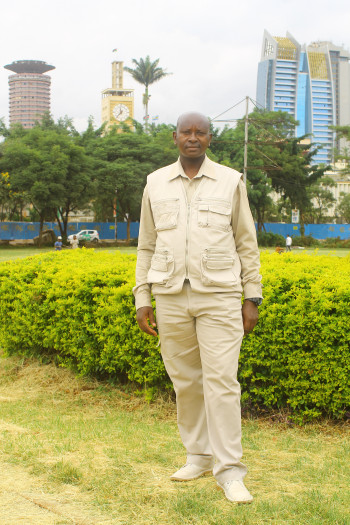 Maasai Mara Train
5.0/5 – 44 Reviews
Office In:

Size:

1-5 employees (Founded in

2016

)

Tour Types:

Luxury tours that, when possible, use accommodations owned and operated by them

Destinations:

Price Range:

$130 to $500

pp

per person

per day

(USD, excl. int'l flights)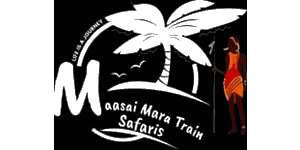 Ylenia
–
IT
Visited: August 2022
Reviewed: Sep 16, 2022
Email Ylenia | 20-35 years of age | Experience level: 2-5 safaris
Great experience with Maasai Mara Train!
We were a group of 3 and had a great experience with the Maasai Mara Train staff. We were greeted by Mr. Wilson and our driver who accompanied us the entire trip. Our tour included the hike to Mount Kenya and a safari. The staff during the climb was extremely friendly and helpful and our incredible cook accommodated us with our diet. During the safari, we drove into the parks with our driver who took us to the best spots to see wildlife. All accommodations were standard level (of course, it depends on what level you choose) and were equipped with everything we needed. We definitely recommend Maasai Mara Train!
Kyriakos Gal
–
GR
Visited: August 2022
Reviewed: Sep 4, 2022
Email Kyriakos Gal | 35-50 years of age | Experience level: first safari
An amazing experience like nothing else.
We chose Maasai Mara Train and Mr. Wilson because of the first impression he gave us. Very charming and nice to speak to him. So we booked our Safari to Maasai Mara two months before. All this time we have small chats with Mr. Wilson, he gave us tips for the Safari and also we did a video call with him.
The day before the safari he picked us up from the airport with his friend David and he helped us to find a SIM card for our phone. Then we went to the Giraffe center.
On the first day of the Safari we went downtown and met with our driver Steven. Steven was an AMAZING guy. A great driver, great animal spotter and storyteller. We had a joined Safari, so we had company some really cool guys from Nepal.
The Safari was an amazing and extraordinary experience. We saw a lot different animals and three from the big five thanks to our driver Steven. The infinite feeling of the savanna it's something that you can't forget.
On our full Safari day, we had a problem with the car, they took us on a luxury lodge inside the park to take a brake and after a couple of time, they brought us a Jeep and took us to the Mara River to see the migration. So they encountered the problem fast and find the best solution for us to continue our Safari. We found a spot to have picnic lunch near the Mara River with hippos in front of us, crocodiles and the migration on the move on the other side of the river. What more to ask for?
On the last day we asked for a small change, we wanted to go to lake Naivasha. Our driver Steve arranged things fast and in the morning we were in the lake with boats for Boat Safari. We saw hippos, giraffes and huge eagles near the lake shore.
Mr. Wilson and Maasai Mara Train helped us to have our first Safari encounter and it was amazing. Hope to do more in the future. Hope to see you again Mr. Wilson! :)
Becky B.
–
US
Visited: July 2022
Reviewed: Aug 3, 2022
Email Becky B. | 65+ years of age | Experience level: 2-5 safaris
I Highly Recommend Maasai Mara Train Safari Company! They care about you and it shows!
From my very first contact with Wilson, I was impressed with how much he cared that my needs would be met on my safari to Kenya. Traveling Solo was not a problem. He arranged a day tour of Nairobi National Park and the Giraffe Centre where I joined 4 other people. Stephen was our driver and he sure knew how to find the rhinos at the park that day. Wilson also booked a 3-day private safari for me at Tsavo West with Stephen as my driver. I thoroughly enjoyed my experience with Stephen and everything he taught me. We even decided to change plans and spend a day at Tsavo East before returning to Nairobi. Share with Wilson what you desire in a safari and he will make your dreams come true at a reasonable price. Thank you Wilson and Stephen for making my safari dreams come true!!!!
Read less
David Rivera
–
US
Visited: June 2022
Reviewed: Jul 3, 2022
Email David Rivera | 35-50 years of age | Experience level: first safari
Not just a safari. It was an experience.
Looking for a safari online was very overwhelming. There are many options that offer similar tour deals and packages. I spent some time reading at reviews. Mr. Wilson's tour called my eye right when I kept seeing te ríes about his honesty and charm. I did contacted him. Got and replay a few hours after with a detail itinerary and the price in writing. I kept shopping around, but I got convinced with Mr. Wilson. I confirmed my safari date and time.
While I was planning my trip, I needed a train ticket from Nairobi to Mombasa. I learned that I required a local phone number or Mpesa system to pay for the ticket. I reached out to Mr. Wilson. He did not hesitate to help me out. I sent him my passport info and the itinerary for the train ticket I wanted. A few minutes after, I received a screenshot with my train ticket. Yes!, he paid that with his own money. I hadn't even pay for the safari yet, it been in Kenya yet. His vote of confidence was extremely generous! When I met him in, I paid the safari and the train ticket (the original price). He didn't even made a profit about it!

The safari in general was not just a trip. It was an experience. Jimmy (the driver) was patience, made sure we all felt good and gave us time to admire and take pictures. He was very knowledgeable about the animals. He gave us facts and made everybody in the group feel included. We were a total of 5. We were all solo travelers from different countries and languages. The culture mix in the van was amazing. There were Japanese, Danish, French, English, Swahili and Spanish native languages. Fascinating !

The lodge were we stayed was comfortable. We all had our own tent. To my surprise, each tent had its own bathroom with running water and hot shower.. yes! Hot shower !
The food was buffet style. It was tasty and had several options for vegetarians (like me). We (the group) agreed about the food being delicious and generous portions! We all took second rounds !
During the full day drive, I had the most memorable time during the safari. We had a picnic right under a tree looking at some elephants far away. This is the moment when this safari became into an experience. Jimmy had us lunch bags pre-made from the lodge. I also had to mention, there was plenty of drinking water at all the times.

I am very satisfied about the my experience. I feel it was worth every penny. I feel confident to recommend this to my family and friends.

Asante sana Rafiki!
Saito
–
JP
Visited: June 2022
Reviewed: Jun 23, 2022
Email Saito | 20-35 years of age | Experience level: first safari
They promise you the unforgettable memory.
It really became my unforgettable memory. There are two reasons I suggest you this tour operator.

1, Mr. Wilsons is the BEST man for you. His hospitality made us feel like at home.
My husband and I are travelers, we'd been traveling for over 6 months, and were carrying big luggage with us, so it was a big concern during the tour. It was the last minute booking, I was worried that too, Then Mr. Wilsons said "hakuna matata". I was worried about those big luggage, then he said "hakuna matata". And he was right. I didn't have to be worried at all. He managed our tour, he picked us up at a hotel on time, he made all the space in the land cruiser for our luggage so we could carry our stuff all way along. Plus, when I wanted to ask something in advance, he replied so quick! Concerning the time difference, I believe it was in the middle of night in Kenya, but he replied instantly. Thank you so much. When we arrived at the meeting point, he guided us to a local supermarket to grab some snacks. I felt safe with him walking with us all the way. Without your service, I would have been so worried about everything especially it was my first time in Kenya.

2, Isaac the driver, he makes your dreams come true.
After leaving Nairobi, your fate is all in Mr. Isaac's hand. He drives you to Masai Mara, and of course he's the driver for all game drives. And he is really professional. I asked him animals I wanted to see, and he brought me there. He seemed like he knows every drivers there, and that's good, because he talked with them by Talkie Walkie all the time, and they let him know when some rare animals appeared. During the tour, I was with 5 local people, and we were only foreigners. Every time he made sure if everyone understood by speaking English and Swahili both.

If we ever come back to Kenya for more tour, I would definitely choose you again!
So thank you for everything. The memories in Masai Mara are unforgettable.
Catherine
–
NL
Visited: May 2022
Reviewed: May 25, 2022
Email Catherine | 20-35 years of age | Experience level: first safari
Great half-day safari
We booked a last minute half-day safari at Nairobi National Park and it all went smoothly. Saw lots of animals and it is a great option if you short on time!
Carole jorgensen
–
US
Visited: March 2022
Reviewed: Apr 7, 2022
Email Carole jorgensen | 65+ years of age | Experience level: over 5 safaris
Honest, reliable, bent over backwards to show me the many animals in Kenya on a 24 day safari visit.
I spent 24 days with Wilson and eagle-eye expert driver Peter to see as much Kenyan wildlife as possible within my meager budget. They bent over backwards to give me awesome game drives thru many parks, even waiting/backing up for me to get the best photo.. or catch that roller bird in flight.
Marius
–
CH
Visited: September 2021
Reviewed: Oct 2, 2021
Email Marius | 20-35 years of age | Experience level: first safari
Kilimanjaro 6-days hike
We booked the classic Kilimanjaro 6 days hike on the Marangu route and really enjoyed this adventure! Our guides, Hussein and Joseph, as well as the other crew did a marvellous job bringing us to the top of Africa and showing us an once in a lifetime view!
Would recommend!
Mark
–
DE
Visited: September 2021
Reviewed: Oct 1, 2021
Email Mark | 35-50 years of age | Experience level: over 5 safaris
Great pick for Mt. Kenya trekking
Did a 4-day trek on Mt Kenya, Sirimon-Chogoria traverse. Joseph is an excellent guide, and Samuel and Jackson formed a great support team (cook and porter). Food was abundant and tasty, hot drinks continuously available to keep hydrated. Recommend.
Angelo
–
GR
Visited: April 2019
Reviewed: May 17, 2020
Email Angelo | 35-50 years of age | Experience level: over 5 safaris
Mr. Wilson is by far the best and an amazingly honest tour operator
Mr. Wilson is an incredibly honest man and the best tour operator i ever arrange a trip. My story with him is as follows. I did a trip all around the coastline of Africa for 8 months. In this trip was included many safaris including one at Maasai Mara which i booked with Mr. Wilson. I visited an embassy at Nairobi to make my visa for the next country. When i got out i sat down on the grass down a tree in front of the street and i started searching for a travel agency to go to book a safari for Maasai mara. I needed to do it that day because i knew the time was limitted for me and if i wanted to go at maasai mara i should arrange it the same day. That day, or never. I was searching information whether i can do it in one day. Leave from Nairobi go for safari and come back. Everybody at internet was telling that it is not possible for one day and the shortest time you can do it is three days. Then Mr. Wilson passed from that place he saw me in a deep thinking, he understand that i am a tourist and came to help me. He asked me nicely "Hello sir can i help you?" I asked him if he knows anything about maasai mara safaris and he told me that of course and that he is a tour operator. At the beggining i didnt believe him koz i couldnt believe that i found the man i was searching in the middle of nowhere. Then he show me his bussiness card and some chats with people at his whatsapp thanking him for the amazing safari he arrange for them. So i started trusting him. Then he told me that he can also arrange a safari for one day but it is not a good idea because i will not see anything and that the best option is a three day safari and he was ABSOLUTELY right. He gave me the best price, i booked it and everything was exactly as he told me. The reason i am calling him a honest man is not this. This makes him an incredible tour operator. He is a honest man because the next day before we start our trip to maasai i wanted to send a package back to my country with the post office. I told him about this and he told me dont worry. He came with a car to my hostel at early morning the next day he took me we went to find a good big box at super markets to put my things and we went to the post office. I arrange the box, they told me how much it costs and we were waiting some people to come and check what i was sending. The time to leave for the safari has come and the people were not yet available. So he told me you leave for the safari and i stay here for you till they come and check your things. But the woman on the desk were not accepting the money before that people say ok and that i can send it. So i gave the money to Mr. Wilson. It was 170 dollars in shiiling money (18.000 kenyan shiilings) and the box was around 20 kilos. I already trusted Mr. Wilson so i gave him the money to pay when they check my box and send it and i left for the safari. I wanted to leave from Nairobi the same day i was coming back from the safari thats why i wanted to do it that day. When they check the box after three hours that Mr. Wilson was waiting, for some reasons they didnt let him send it. So he took the box with a taxi koz it was heavy and went to his office. He inform me at my whatsapp about that. When i came back from the incredible safari he gave me the package and ALL the money inside a nice envelope. He didnt even use from that money even for the taxi he took. I offered him some but he didnt accepted. Of course i left some at his desk, he did so much for me, i took the box went to the post office it was almost the closing time but i manage to send it and i left for the next destination. The least i can do for Mr. Wilson is that comment so i can let other travelers know how good tour operator he is and how HONEST. I have also keep his envelop as a souvenir to remind me that sometimes you can trust people even if you know them for some minutes. Thank you very much for everything Mr. Wilson.
Disclaimer
All corporate and/or tour info is provided by Maasai Mara Train, not SafariBookings