The Mzansi Experience Staff is ready to assist!
The Mzansi Experience
4.6/5 – 47 Reviews
Office In:

Size:

5-10 employees (Founded in

2016

)

Member Of:

SATSA

&

SAYTC

Tour Types:

Small & medium group tours (Mid-range)

Destinations:

Price Range:

$135 to $600

pp

per person

per day

(USD, excl. int'l flights)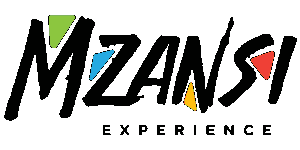 Request a Quote ›
Your request will be sent directly to the operator
If preferred, you can contact the operator directly
Bodo Stoeber
–
DE
Visited: October 2022
Reviewed: Dec 3, 2022
Email Bodo Stoeber | 50-65 years of age | Experience level: first safari
Incredibale and exciting journey
The operators was always available and response soon. Take also care about any idea fron us and was passioned whne we changed our shedule again. They make excellent proposal and suggestions to make the joureny even more excided. The one remark are in regards the price transparence and arguments about it. But in general the package was so good that we choosed it.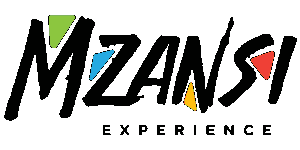 Reply
from

The Mzansi Experience

Posted on Dec 5, 2022

Hi Bodo,

I am extremely glad your tour worked out so well. I was quite a bit of options we had to look at, with some changes along the way - but we were happy that we could tailor-make a package suiting your specific needs. With all the changes, additions, removing of options and looking at different packages, I am aware that keeping thread of the package costs might have become confusing. However, when you decided on the final package - I did confirm to you that pricing was correct as Cailyn calculated - and still offered additional discount. the package, as you know after your magnificent experience, is brilliant value for money.

I am glad that your experience far surpassed any small qualm you might have had in the process.

Warm greetings,
Leon & Team
Harry
–
CA
Visited: November 2022
Reviewed: Nov 8, 2022
Email Harry | 35-50 years of age | Experience level: over 5 safaris
Good tour with a couple caveats
Good tour with responsive staff. Boteti camp provides a nice winderness feel with comfortable tented rooms and washrooms. Caveat is that Moremi Game Reserve is 2.5 hours away (one way), which we overlooked when booking (our fault). When booking, know that your safari day will be tiring because you have to leave at 5 am.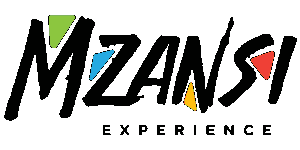 Reply
from

The Mzansi Experience

Posted on Dec 5, 2022

Hi Harry,

Thank you for your review. Botswana is a very expansive area, sometimes not with long distances to cover but road conditions taking up a lot of time too! We are however pleased that you had a good time while staying with us.

Warm regards,
Leon & Team
Thomas
–
NL
Visited: November 2022
Reviewed: Nov 8, 2022
Email Thomas | 20-35 years of age | Experience level: first safari
Well organised but overpriced
We had an overall great experience with Mzansi. Our stay at Boteti river lodge was great and the activities were nice. The food was likewise good and the staff friendly, but considering we weren't even 48 hours there, the price was simply too high for Botswana.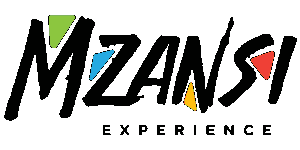 Reply
from

The Mzansi Experience

Posted on Dec 5, 2022

Hi Thomas,

Thank you for your review and we are glad that you enjoyed the experience. For a 3-Day & 2-night package, compared to what is available in the same area - our pricing (for international guests) is very competitive, and level of amenities offered much higher.

We have done our research quite well on this - but still appreciate your input.

Kind regards,
Leon Steyn
Managing Director
Kelsey Harris
–
US
Visited: September 2022
Reviewed: Oct 18, 2022
Email Kelsey Harris | 20-35 years of age | Experience level: first safari
The review below is the personal opinion of Kelsey Harris and not that of SafariBookings.
Overall I enjoyed my safari, however, I probably wouldn't book this particular tour again.
This safari package is more budget-friendly than other options, so please keep that in mind as you read about my experience. The lodge was supposed to have WiFi, but the WiFi was broken or there were WiFi issues during my the entire stay. So no WiFi for 5 days, despite it being promised which was a huge disappointment and very inconvenient. The food at the lodge was mediocre at best, with several menu options being unavailable for the entirety of my 5-day stay which was another bummer. I also had issues with hot water in my room, and I really didn't have a decent hot shower (with consistent hot water) for my entire stay, despite talking with the staff there and claiming to have addressed the problem; even when I did have hot water, the water temperature was extremely inconsistent, and the water would go from scalding, burning hot to freezing cold. Again, this safari package was reasonably priced for the excursions included, so I didn't go into my experience expecting luxury. However, the issues mentioned above did have a negative impact overall on my view of the lodge itself. The safari itself was extremely memorable and mostly wonderful, full of memories I'll cherish for a lifetime!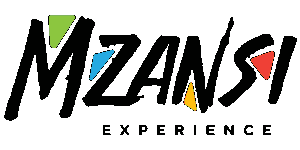 Reply
from

The Mzansi Experience

Posted on Oct 18, 2022

Hi Kelsey,

Thank you for the review. I am glad to read that you had a great time on safari and have great memories of your time spent with us.

I am really sorry to hear about your disappointing experience with some components of your tour. However, I wish you let us know about this right away to address. I understand that you spoke to the lodge staff, but in our Terms and Conditions it does say that you must reported it to us within 24 hours if not fixed, so that we can address the problems and get a solution right away. Sadly, we never got any messages, email or call from you during you stay - we certainly wish we had the opportunity to address these problems as they happened.

I trust that your overall experience was pleasant, and if you ever return to South Africa then please let me know so I can arrange something special for you.

Kind regards,
Leon Steyn
Mzansi Experience
Cookie Naidoo
–
Visited: September 2022
Reviewed: Oct 13, 2022
Email Cookie Naidoo | 50-65 years of age | Experience level: over 5 safaris
The review below is the personal opinion of Cookie Naidoo and not that of SafariBookings.
No customer relationship
As usual, I was extremely busy prior to my travel so did not have the time to check what the requirements were for entering Botswana. The tour operator should have had the foresight to inform me of the requirements. We are fully vaccinated but did not realize that we had to print or produce our vaccination certificate at the airport. We had to pay R2000 to get our PCR tests done prior to travel. This added expense could have been avoided had the tour operator taken the time to inform us of this.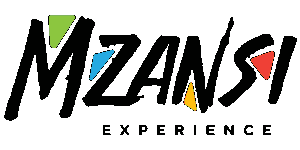 Reply
from

The Mzansi Experience

Posted on Oct 13, 2022

Hi Cookie,

Thank you for taking the time for the review.

On the itinerary provided during the quoting process and in our Terms and Conditions it clearly states that Visa and Entry Requirements is the responsibility of the guest. We deal with guests all over the world and the requirements for visas or entry differ greatly. Therefore, while I understand your dismay at the situation - we were very clear in our documentation and Terms that it is your responsibility.

Please refer to section 6 on this link: https://www.mzansi.travel/terms-and-conditions/

SafariBookings also clearly states that all bookings are bound to our Terms, and a link is provided to the same page as above.

It is unfortunate that this negatively affected your experience. We can however not be held responsible for your oversight in this regard.

Kind regards,
Leon Steyn
Managing Director - Mzansi Experience
Cherine Aouni
–
CA
Visited: August 2022
Reviewed: Oct 4, 2022
Email Cherine Aouni | 35-50 years of age | Experience level: 2-5 safaris
The review below is the personal opinion of Cherine Aouni and not that of SafariBookings.
Good service
The service provided was very satisfying via emails - I always had good answers and replies and on time

But I was disappointed at the hotel as I was reassured the room was comfortable with a queen bed : I got a family bedroom with poor sanitary conditions as it was very dirty hotel and the pool was disgusting

The agency service was good

Thanks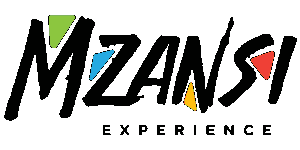 Reply
from

The Mzansi Experience

Posted on Oct 6, 2022

Hi Cherine,

Thank you for taking the time to write a review on SafariBookings.com

I am honestly disappointed in reading this negative review with strong statements such as poor sanitary conditions and a disgusting pool. We take great pride in excellent review and great guest experience and find your review surprising. Our rooms are cleaned properly to required hospitality standard and are regularly quality checked.

We wish you would have reported your concerns to us - or even at the reception desk - instead of having such a negative experience and not speaking up will being at our lodge. We take complaints very seriously and would have immediately investigated your complaints to rectify the problem, as we want all our guest to have the best possible experience.

I am aware that you repeatedly emailed regarding your room and preferred bed type even before you arrived. We are not posing as anything else as a value-for-money package based at a 3-star accredited lodge whom we have worked with for many years. Most reviews are overwhelmingly positive, but we cannot always be perfect. However - poor sanitary conditions and disgusting pool are extremely strong statements to make, which can damage our reputation unnecessarily. I would like to engage with you on this further for a detailed brief on exactly was so bad about the room and the pool.

Warm regards,
Leon Steyn
Managing Director - Mzansi Experience
Shaun
–
Visited: September 2022
Reviewed: Sep 20, 2022
Email Shaun | 20-35 years of age | Experience level: first safari
Fantastic experience on safari organised by Mzansi.
Absolutely faultless experience with Leon at The Mzansi Experience. The communication was excellent throughout. Leon offered us a variety of options to start with which were clearly explained including through YouTube videos - the options covered a range of experiences to suit different budgets. He answered all our questions thoroughly and very promptly.
The safari experience itself was perfect. Organisation was spot on, from the pick-up at the hotel, transfer to the lodge, and transfer back. The lodge and staff, guide, game drives were all incredible.
This was an amazing experience which exceeded all our expectations and we cannot wait to explore more of Africa's beauty!
Priscila
–
AR
Visited: August 2022
Reviewed: Sep 18, 2022
Email Priscila | 35-50 years of age | Experience level: first safari
Best option to visit Kruger Park (and Panorama Tour)
I have to say that I was traveling alone and hiring a package with Mzansi Experience that included everything (hotel, airport transfers, safaris and food) was the best decision I made after doing so much research and finding out. First of all, the hotel (or camp) is very comfortable, it has heating and air conditioning, a refrigerator and everything you need for a wonderful stay. It is about 30 minutes or 1 hour from the entrance to the Kruger and they organize excursions with specialized guides, they are punctual and breakfast is included. Please ask Michael as a guide, he is the best and with him you will have the opportunity to see many animals, it is incredible. The people at the hotel are friendly and very professional. The experience included the Panorama Tour and it is a must, you cannot leave the place without that excursion. The hotel food is very good and dinners are included, the beds are comfortable. I have to say that for a woman traveling alone I felt safe and cared for at all times. I think that for the person traveling alone it is the best option since there is no public transport nearby and guides are needed to visit the park. I was never charged for two people, which I found very important because many operators there ask you to pay for 2, which is a scam. The package includes being picked up at the airport round trip, it's great. In short, do not find out more, contract with Mzansi and do not worry about everything, without wasting time.

(automatic translation from Spanish)
Gloriya Grinsteiner
–
US
Visited: August 2022
Reviewed: Sep 14, 2022
Email Gloriya Grinsteiner | 50-65 years of age | Experience level: first safari
awesome communication, works with you to find the best package as possible, great operator
I have never expected that I will get the great vacation with this operator. He worked with my short vacation, being a solo traveler. Great communication, prompt response on all my questions, helped to puck the best time for me to go on safari. I don't enjoy heat and humidity. I felt very safe there even being a solo female traveler. Everything was exactly as described. Shuttle to the lodge and lodge were great. I like the stuff at the lodge. Very courteous and friendly. Very good selection and taste of food at the lodge, cooked to order. Amazing nights with bonfire at the lodge. Game driver was awesome. I got lucky to see all 5 big and 5 ugly at the safari besides other animals. Tour guide for panoramic view was very friendly and courteous. He showed more interesting places than I expected. I made a lot of photos. I had one of the best vacations of my life.
Joel
–
US
Visited: July 2022
Reviewed: Aug 26, 2022
Email Joel | 35-50 years of age | Experience level: 2-5 safaris
Excellent safari at a reasonable price
Our five-night safari to the Kurula Lodge in the private part of Kruger through Mzansi was excellent, from booking all the way through to our departure. Safaris are an expensive vacation, but for everything we got, Mzansi was very economical. The lodge itself was beautiful, and we had it all to ourselves with a very friendly staff - almost an embarrassment to have a five-person team there entirely for our benefit! The safari drives were very enjoyable. It's a different experience then being in the open savannahs of Kenya and Tanzania, where we visited 15 years ago. At least the private part of Kruger is remarkably intimate, with much thicker vegetation and only a few jeeps out on game drives at the same time, and animal encounters felt much more personal as a result. The quantity of animals was also a little lower, but sheer luck factors into that, and we saw all of the big five other than leopards (and cheetah, which our guide told us are rare in South Africa). Our guide Troy was fantastic - personable, patient, and our kids (14 and 12) enjoyed spending the days with him as much as we did. The five days of game drives were great, but we equally enjoyed the day Troy took us out of the park and into the mountain and areas surrounding the park, which rounded out the experience with natural beauty and variety in the activity. The food was good, prepared by an excellent chef, and we would recommend a stay at Kurula to anyone.
Disclaimer
All corporate and/or tour info is provided by The Mzansi Experience, not SafariBookings
The tours offered by The Mzansi Experience are subject to their terms & conditions