Safari By Z
5.0/5 – 34 Reviews
Office In:

Size:

10-20 employees (Founded in

2009

)

Member Of:

African Travel & Tourism Association

Tour Types:

Custom mid-range & luxury tours that can start every day

Destinations:

Price Range:

$100 to $500

pp

per person

per day

(USD, excl. int'l flights)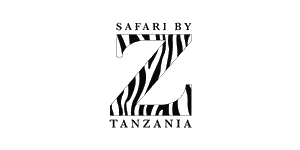 Request a Quote


for a custom tour
Your request will be sent directly to the operator
If preferred, you can contact the operator directly
Lelja
–
NL
Visited: October 2022
Reviewed: Nov 16, 2022
Email Lelja | 20-35 years of age | Experience level: first safari
Excellent
We are very happy we have booked safari with safari by z. They have listened to our wishes and budget. There were also surprises like a little cake for our honeymoon for example. The safari guide was very friendly. Overall it was an unforgettable experience!
Alec&Fanny
–
CA
Visited: September 2022
Reviewed: Nov 12, 2022
Email Alec&Fanny | 20-35 years of age | Experience level: first safari
Mesmerizing experience with top quality service
This will be a long review, but after reading many small ones and a lot of research, I hope this comprehensive review helps you experience our safari done in September-October 2022. This is not a paid promotion and I am taking the time to help others.

First thing I started researching for our 7 day safari was on Safari bookings website. Here, I felt that the companies provided were legit and that I was not going to have any problems. There are multiple reviews of each company and a brief overview of what they offer to differentiate themselves from others.

After days of researching (soooo many hours), I came to choose Safari by Z as my tour operator. We were going to book a budget tour, but after hearing my friend's story of sleeping on a wet bed for a week after a rainfall in the serengeti, we chose to go with the Mid-Range option. Yes, there is a big difference in price, but after our experience, I believe it's THE way to do a safari.

So after reviewing different companies in the mid-range for 7 days option, I read tons of reviews and I liked the initial plan offered by Safari by Z. I also read in almost all reviews of people being so happy with their driver-guide named Fadhili. So I researched their itinerary and messaged them as I wanted to customize it. We did not want to visit Arusha park and highly suggest you do the same. Emails go back and forth with quick responses and the safari is booked and we asked for Fadhili to be our driver. We have booked a customized 7 day safari in the mid-range option and a private tour, so only my wife and I in the land rover.

I will spare how the meet and greet goes as Safari by Z gave 5* service and the surprise should be kept for you. Any questions you have, they answer so there is no need to go further.

Our itinerary was 2 days Tarangire, 1 day lake Maynara, 2 days Serengeti and 2 days Ngorongoro.

I will not go into detail of every single day what we saw and did as that should be lived by you. Also these are wild animals, what we saw may not be seen by you as these are wild animals.

So let's speak about Fadhili. I only chose him because people had positive reviews about him on safari bookings and I can confirm that he is AMAZING. This guy is a book about animals. Ask a question, you shall receive an answer. His eyes are binoculars, like spotting a snake in a tree or a lizard on a rock. You will see Fadhili driving slowly on the roads, scanning and looking for anything as other companies are zooming by and missing the opportunities we ended up living. Remember, it's like we are hunting these animals to capture the perfect picture and admire these animals, so these other companies flying by missed a lion sleeping under a small tree, missed the leopard sleeping on a tree branch, missed a lion eating her meal with her bloody face and paws and sooooo much more. Please note, the safari experience is not the animals nor the park, but your guide. A good guide gets you close to the animals, is at the right spot and is able to satisfy all your needs. We told Fadhili we wanted to see the big 5 and whatever else the parks had to offer. Fadhili listens to the radio as most drivers communicate their findings so we can all share the moment. When we would arrive, sometimes 5 or 6 cars were already parked near the animal, but Fadhili always knew how to get close and we always ended up getting the best angle. This guy is patient, and the more you're interested and in awe, the happier he is and the harder he works to continue that experience. I can talk about Fadhili for hours and he literally made the safari go from amazing to memorable. We always felt safe when he drove on the roads and when we stopped for souvenirs or bathroom breaks. The only thing I can suggest for you is to please let Fadhili be in charge of your Itinerary. He only has your interests at heart, so when he says ''we should be up at 5:30 am and leave at 6'' LISTEN to him. His goal is to make your safari the best one possible and he really strives to do it. Trust him and I promise you can't go wrong. As soon as you show interest, Fadhili is alive and will feed that interest. We learnt most of the animal names in Swahili, we learned other phrases, tanzanian culture and so much more.

In conclusion, as I mentioned before, Fadhili ended up suggesting not to visit the same park twice as it becomes repetitive. Apart from the Serengeti, he was right not to visit the same park twice. We had no choice with Tarangire as those were the two first days and all the accommodations were reserved but we ended up only going to Ngorongoro once where we got to see a rhino in the distance. He suggested to go visit the Tonga and Hazabe tribe and that was CRAZY. The Hazabe hunt to survive. You experience them hunting an animal, if you're lucky kill the animal and then skin and eat it. This is their culture, their way of life and being able to experience this was truly unique all thanks to Fadhili. As Fadhili mentions, if you don't see a specific animal you wanted, who cares, there are too many experiences offered that should be lived.

So thank you Safari by Z for your hospitality, your service and your effort to make sure we are as happy as we can be. All the tented camps and lodges were 5* and could not have been better.

Thank you Mwanaidi for changing our lodge into the Serengeti camp. Hearing zebras eating grass and the hyenas laughing throughout the night was an experience we will never forget.

Fadhili, thank you so much for everything. You are kind and truly were the highlight of our safari. Keep up the great work and I truly hope people appreciate your knowledge and your being. I hope your dreams come true and really hope to see you again. Assante Sana Fadhili.

Laurie
–
FR
Visited: November 2022
Reviewed: Nov 5, 2022
Email Laurie | 35-50 years of age | Experience level: first safari
Perfect !
What can I say except that this safari was extraordinary, thank you safari by Z!
First of all, Majid and Mwanaidi were exemplary in their availability and patience in organizing the trip, adapting to our constraints, finding the best compromises and answering our 1001 questions!
Then on site, we were welcomed by our driver-guide Fadhili and our French-speaking guide Albert for 7 days: 1 day tarangire then 2 days serengeti, 1 day ngorongoro, to end with the discovery of the Hadzabe and Datoga tribes.
It was amazing! We saw so many animals and so close! The lions returning from the hunt, the elephant brushing against the car, the lioness and her cubs that we accompanied on the way for hundreds of meters, lunch in the middle of the elephants, not to mention the leopard, the cheetah and its prey, giraffes, buffaloes, hippos, zebras, herds of elephants, rhinos, flamingos... In short, just incredible! And we ended in style with the meeting of the Hadzabe tribe, a timeless moment.
Fadhili is a smiling, seasoned, attentive driver who always knows how to maneuver perfectly to always be in the right place in order to be able to observe the animals up close in peace, even with 10 cars around. He also knows how to adapt his driving to spare us during long journeys on damaged paths and to ensure that the 'African massage' is as gentle as possible.
Albert is a jovial, passionate, attentive French-speaking guide who knows so many things: we learned a lot about animals, Tanzania and its history, the tribes,... And who was remarkable with our 7-year-old daughter. He also knows how to adapt the organization according to our desires, but also according to the unforeseen events of nature.
The accommodations, the organization, the meals, the meetings, the sharing, everything was perfect. Really thank you all!

(automatic translation from French)
Heike & Thomas Beier
–
DE
Visited: October 2022
Reviewed: Oct 8, 2022
Email Heike & Thomas Beier | 50-65 years of age | Experience level: 2-5 safaris
Tarangire and Ngorongoro at its best
We booked a 4 day Safari and discovered the Tarangire National Park, the Ngorongoro Crater and the Lake Manyara. We had such a wonderful time with amazing, breathtaking views of Tanzanias wildlife and landscapes. A heartfelt thanks to our guide Lemomo, who didn't only show us the secrets of nature but gave us a deep insight into the the Massai history and culture as well.

100% recommended !

Many, many thanks and best wishes.

Heike, Luise, Carlos, Thomas and Aaron
Alejandra
–
ES
Visited: September 2022
Reviewed: Oct 1, 2022
Email Alejandra | 20-35 years of age | Experience level: first safari
Highly recommended
It was our honeymoon. We did the 5 day tarangire, serengeti and ngorongoro safari. We went with two wonderful guides. The Spanish translator Justin and the driver Lemomo. The two good friends, always looking out for us. Good explanation of the parks and the Maasai culture. Very careful with the luggage and with our things. Every day the car cleaned and collected. Very punctual. They adapt to our preferences. Very friendly and polite. Totally recommended, we would repeat with them. From now on we are rafiki. Thank you very much!!!!!

(automatic translation from Spanish)
Edu Palmero
–
ES
Visited: August 2022
Reviewed: Sep 7, 2022
Email Edu Palmero | 35-50 years of age | Experience level: first safari
Safari with Z Safari ends up being a vital experience!
First of all I have to say that the negotiation for the price and comforts of the safari was very easy: Gladys, through a series of emails, informed us of everything and adapted to our budget and needs.
Once in the safari, Mwanaidi was in charge of informing us of all the procedures of the trip, she was very attentive.
During the 4 days we had the pleasure of talking with our guide Jackson about Tanzania, the safari and the animals on it and it was very nice, for us he is a FRIEND from now.
Finally I would like to mention our driver that despite going through some setbacks (logically in the area) he successfully overcame them.
Sophie Warburton
–
Visited: June 2022
Reviewed: Aug 12, 2022
Email Sophie Warburton | 20-35 years of age | Experience level: first safari
The most exceptional company!
Where do we start?! Safari by Z helped us to make our dream safari experience the best we could have ever wished it to be. After having to cancel and reschedule due to covid, the communication was second to none.

Their pricing is fair and everything is detailed to you so you know exactly what you are paying for. You're given different options to accommodate your budget and what you want to get out of the experience.

Our tour guide Lemomo was an absolutely pleasure to spend our safari with. He is kind and friendly, and wanted us to have the best experience possible. He helped us to find the big 7, and shared his knowledge with us throughout the duration. His driving was exceptional given the condition of the roads, and he always checked we were okay and happy. We have found a friend for life in Lemomo, a true asset to Safari by Z.

We cannot thank you all for making our honeymoon simply incredible and once in a lifetime. We didn't need to look elsewhere - Safari by Z is the best you can ask for.
Johanna P.
–
AT
Visited: July 2022
Reviewed: Jul 27, 2022
Email Johanna P. | 20-35 years of age | Experience level: first safari
Great, trustworth and reliable tour operator with a lot of knowledge and a great driver/guide.
Wow, this Safari was just the best vacation we ever had. The tour operator was simply awesome. We had the best car of all Safari Guides. Most of them were drivong Toyota Landcruiser bit Safari by Z has original Landrover. And we really knew the difference. Once our driver even tore a safari car that was stuck in the mud oht of there. None of the other landcruiser cars could do it. Our driver and guide, Fadhili, was such a good driver, even on the rough african roads (we called it free african massage) he managed to driver very well and we always felt safe in the car and with him. He told us a lot about the landscapes and all the animals. We started with Tarangire, where we already saw a lot of different animals, then we stayed in Karatu in the Pamoja Lodge. The staff there was sooo nice and everything from the room, to the food, fireplace, pool was just perfect. Then the two days in Serengeti were just wow! The landscapes was so different every mile and Fadhili told us so much about it. He spotted so many animals that we could never have seen on our own. We saw so many lions, elephants, buffaloes, hippos, wildhogs, zebras, wildebeest, giraffes……ALL of the animals you could think of. Our highlight were the lepard, who walked besides our car, the cheetahs, who were very difficult to find, but Fadhili did it and the baby lions. Also the Pamoja Serengeti Luxury Camp was simply the best accomodation we could imagine. The staff, the tent, the food, everyone was so nice and everything was perfect. After Serengeti we went to Ngorongoro which was also very impressive. We saw the last of the big five, the rhino. So our safari was perfect. We can only recommend booking with Safari by Z!!! After the safari we stayed in the Z Hotel on Zanzibar, which was the perfect relaxing ending to our dream vacation. Thanks to Gladys who managed our trip so very well, thanks to Fadhili who showed us the wildlife in the best ways possible and thanks to the whope staff of Safari by Z and the Z Hotel, for making this vacation truly a dream come true!!!
Birgit
–
DK
Visited: July 2022
Reviewed: Jul 24, 2022
Email Birgit | 50-65 years of age | Experience level: first safari
Bespoke trip to Tanzania including Kilimanjaro, safari and relaxing Zanzibar days
We just returned from an amazing Tanzania trip, thanks to Safari by Z. From the initial planning with Majid, to the further details with Mwanaidi, the communication has been both professional and with a good dialogue with great suggestions suited for us.

Lemomo was a splendid guide, driver and companion, who could spot an animal from afar. We much enjoyed all the knowledge he could share during the trip!!

Btw can highly recommend the luxury tented camps - gives a unique savanna feel.




Ronnie & Elena
–
US
Visited: June 2022
Reviewed: Jul 3, 2022
Email Ronnie & Elena | 35-50 years of age | Experience level: first safari
We are Happy and Satisfied with Safari by Z Experience!
We booked Safari by Z for 5 days and checked all the boxes on our expectations list: saw a lot of animals, including a Big5, witnessed a lioness kill the wildebeest (which is extremely rare to witness), enjoyed beautiful nature and luxury accommodations. During our trip planning, the management of the company was helpful, clear, and accommodating. Our tour guy/ driver Lemomo was a very professional, knowledgeable, and experienced guide. We are happy and satisfied with Safari by Z experience!
Disclaimer
All corporate and/or tour info is provided by Safari By Z, not SafariBookings
The tours offered by Safari By Z are subject to their terms & conditions