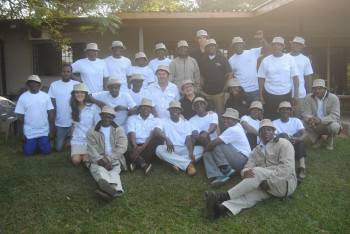 Land & Lake Safaris
4.5/5 – 21 Reviews
Office In:

Size:

20-50 employees (Founded in

1986

)

Tour Types:

Customizable private tours and fixed group tours

Destinations:

Price Range:

$200 to $2,000

pp

per person

per day

(USD, excl. int'l flights)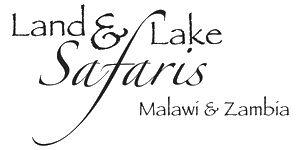 Rating Breakdown
Amar
–
Visited: October 2022
Reviewed: Oct 8, 2022
Email Amar | 20-35 years of age | Experience level: first safari
Great tour and amazing team!
Memory and her team were absolutely fantastic throughout the tour. Escorting 40 of us cycling from Lilongwe to Mulanje. Extremely knowledgeable, helpful and welcoming. Thanks for all the beautiful experiences!
Juergen
–
Visited: May 2022
Reviewed: May 21, 2022
Email Juergen | 65+ years of age | Experience level: 2-5 safaris
The tour operator did a very good job in organizing a wonderful tour through Soutern Malawi for us
The organization of our tour through Southern Malawi was excellent and we enjoyed the journey very much. The communication with the office of Land & Lake Safaris was always good. We also made a very good experience with Vasco who turned out to be a reliable driver, competent guide and a kind person.

Jürgen
–
DE
Visited: December 2019
Reviewed: Dec 26, 2019
Email Jürgen | 50-65 years of age | Experience level: over 5 safaris
Very varied journey in original Malawi
The service and accomodations were good. Malawi is not that touristic as other African countries.
Unfortunately one of our interpreters (Andreas) was not very helpful.
However the second interpreter (Patrick) did a great job and we had some nice conversations.
Guide Saidi was very experienced and well known in the country and the people. Great!

Jitka Havlova
–
CZ
Visited: August 2019
Reviewed: Sep 11, 2019
2 weeks Zambia-Malawi
We did a self drive journey Lilongwe-South Luangwa NP - Nkhotakota Wildlife Reserve - Zomba plateau - Liwonde NP - CapMaclear - Lilongwe. Rented car was comfortable, we didn't have any technical problem. All selected lodges were nice with kindly staff and excellent food. The only one mistake was recommended route to Zomba Forest Lodge which was wrong and took us to almost not-drivable road. Luckily we passed it! But we recommend for next travelers not to choose the route according to Google because it exist a much more comfortable road to this lodge which Google doesn't know.
We thank Land Lake for its good job on preparing our journey.We can heartily recommend their service to other travelers. Thank You !
Carol
–
US
Visited: August 2019
Reviewed: Aug 28, 2019
Email Carol | 50-65 years of age | Experience level: over 5 safaris
What a disappointment!!!!
I booked through African Budget Safari and they contracted with Land and Lakes Safaris ( L&L) in Malawi. I had a good experience with African Budget Safari. I would use them again in a heartbeat. But I would never use Land and Lakes again.
We had one major issue occurred 3 days into our 7 day tour. We are seasoned travelers having visited over 140 countries and we often travel up to 4 months a year. The major issue we encountered was unique but strange things happen while traveling. We had driven from Malawi to Zambia and arrived at Thornicroft Lodge ( which is wonderful). After checking emails we received 2 of significance. One from African Budget Safari saying that our tour might get screwed up because of civil unrest and demonstrations which were expected to block flights out of Malawi the following week including the day of our departure. An email from the US State Department strongly suggested not flying in or out that week. This major event was beyond anyone's control, which we understand, but what we don't understand is why Land and Lakes did nothing to assist us in making alternative arrangements.

I asked our guide, Eric, to check into the situation at dinner that night. He was already aware of the situation but seemed nonplussed. I asked him to follow up with the L&L home office and get back to me after our game drive the next morning.
I also sent the email from the state department to the (L&L) home office saying we may need to change our itinerary to fly out of Lusaka, Zambia instead of Llongwe 4 days later ( airport closures were suppose to start the day before our departure). We were flying on to Uganda so we could not afford to be delayed 3 extra days.

When we got back from the game drive the next morning our guide had no suggestions for what to do, no alternatives, and the home office took until 12:30 to speak to me and say basically " we know this is serious but you are on your own. You either follow the itinerary and see what happens or you lose what you have already paid plus all costs and inconveniences and changes in hotels, flights and transportation are your responsibility. File with your insurance."
This was not about insurance! This was about being in a remote place with very spotty internet, trying to book lodges, book a new flight, change an existing flight and arrange transportation! Thank goodness for Thornicroft Lodge ( Nadia and Dylan). They could not accommodate us but they called another lodge and got us a room. They loaned me their phone to call South African Air. They helped me book a flight from the local airport to Lusaka. Are you getting the picture? They did everything over 5 hours that Land and Lakes,which had better phones and constant internet at the home office, should have done. We understand it was our financial responsibility and we will deal with the insurance when we get home but where was Land and Lakes, our tour company?

Why no suggestion such as stay one more night nearby and your guide will drive you to Lusaka and see sights along the way? It is no further than Lake Malawi. Or suggest another itinerary of sights within Zambia? Again Thornicroft got info on driving to Lusaka $80 US pp versus flying $300pp so all the options were provided by them and not Land and Lakes.

Our guide was not allowed to accompany us into the game park and he had meals with us but otherwise was unoccupied. After we reworked our schedule, he informed us he was going back to LLongwe.

I asked our guide what would have happen if we had followed the original itinerary and the airports did shut down - would his company have left us to our own devices? His answer was of course not. So why did they leave us to our own devices in a remote location ? Malawi has been experiencing turmoil since the election in May and I believe any responsible tour company would have an emergency plan in place to assist when problem occurs. If not, they have the resources and should have offered to rework our schedule, at our cost, and see us safely on out way,

As I am writing this it is still a day away from the planned demonstrations and for Malawi's sake I hope they do not happen. But whatever occurs, safety is first and and L & L let us down on that
front.

fam Oosterom
–
NL
Visited: August 2019
Reviewed: Aug 23, 2019
A beautifull stay at Malawi thans to Land and Lake Safaris
We booked a 4x4 car with rooftoptents and camping gear after consulting Land and Lake Safaris, for our trip in the beautiful Northen Parth of Malawi. We had a lovely stay.
They provided everything in detail. We were very pleased with there thorough information and help. They thought of everything even a phone with airtime etc etc.

Thanks!

Fam Oosterom
The Netherlands.
Marion
–
DE
Visited: July 2019
Reviewed: Jul 26, 2019
Email Marion | 50-65 years of age | Experience level: over 5 safaris
Excellent Organisation
We get our car from Eric ,who pigged our up at the airport .
Very nice and good communication and introductions,also the information about the tour and the time we need to travel from one lodge to the next was excellent .
The lodges were all good , very bad was Dedza ,poetries lodge ,we did not get towels ,nevertheless we asked for .
The electricity war down , it was very cold ,but nobody told us anything about .
We know that this can happen ,but I prefer some information and help ,
On the other hand bua river lodge owners are very unprofessional ,the employees try to do their best.
It wasn't allowed to go alone but it wasn't also no possibility to call someone .
Flat dogs ,livonde and Majete were much better organized

Loek Meijers
–
NL
Visited: August 2018
Reviewed: Sep 3, 2018
Email Loek Meijers | 35-50 years of age | Experience level: over 5 safaris
Excellent service, very friendly staff, well-equipped vehicle for self-drive tour
We have rented a fully equipped Toyota Hilux for a self-drive tour of four weeks in Malawi. The staff of Land and Lake were very friendly and supportive. Especially when we suffered two flat tyres on 1 day: the superb service of Land and Lake ensured that we got to our scheduled destination with a taxi without hardly any delay and that our vehicle was repaired and delivered the next day at our destination. Would recommend anyone to chose for Land and Lake when travelling to Malawi!
Michael and Doreen Potzinger
–
DE
Visited: July 2018
Reviewed: Aug 20, 2018
Email Michael and Doreen Potzinger | 35-50 years of age | Experience level: first safari
We were fully ossupied, a friendly driver an very beautiful chalets.
Before we started, we were in contact with land & lakes and all our Questions were friendly answered. Whem we started we had brillant Safari trips and saw all animals we could! The lodges were comfortable, very nice and the Victoria Falls were just "wow". We got excellent food and were driven arround by Henry Gundula. The best driver you can wish and a very friendly Person wit a lot of Knowledge About all things we wanted to know.
annalisa ciocca
–
IT
Visited: May 2018
Reviewed: May 12, 2018
Email annalisa ciocca | 35-50 years of age | Experience level: over 5 safaris
perfect tour operator
we booked a private tour in Zambia & Malawi, with this tour operator.
All was ok.
Eric, our guide, was a perfect driver and very nice person.
we will come back for another trip and we will book with Land & Lake Safaris too.
Disclaimer
All corporate and/or tour info is provided by Land & Lake Safaris, not SafariBookings
The tours offered by Land & Lake Safaris are subject to their terms & conditions