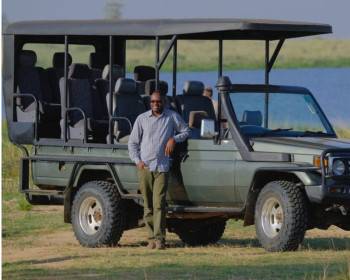 Safaris By Jon
4.9/5 – 15 Reviews
Office In:

Size:

1-5 employees (Founded in

2018

)

Tour Types:

Customizable private tours and fixed group tours

Destinations:

Price Range:

$320 to $895

pp

per person

per day

(USD, excl. int'l flights)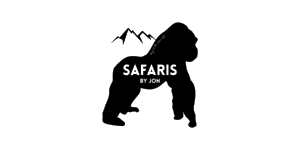 Request a Quote


for a custom tour
Your request will be sent directly to the operator
If preferred, you can contact the operator directly
Rating Breakdown
Victoria Phillips
–
US
Visited: August 2023
Reviewed: Nov 20, 2023
Email Victoria Phillips | 20-35 years of age | Experience level: first safari
Trip of a Lifetime!
We had the most amazing week with Jon exploring Uganda! From the initial conversations of trip planning to our actual time Uganda, the process could not have been better. As a local, Jon has many connections and first-hand experience that creates a once in a lifetime safari experience. He's incredibly knowledgeable about local wildlife as well, which helped us view the most animals possible. We fell in love with each accommodation we got to experience, and were very impressed with the quality of the "mid-range" selections. They were all beautiful, safe, and welcoming. If touring in East Africa, I highly recommend the chimpanzee and gorilla treks- they were highlights of our trip! Ultimately, we're so happy with our decision to plan our trip with Jon instead of with a large company - thanks again for the life-long memories!

Emma and Ayoub
–
IT
Visited: April 2023
Reviewed: Jul 18, 2023
Email Emma and Ayoub | 35-50 years of age | Experience level: 2-5 safaris
Jon, went above and beyond in ensuring we had an extraordinary holiday
My journey with "Safaris by Jon" in Uganda was an adventure of a lifetime. Our guide, Jon, went above and beyond in ensuring we had an extraordinary holiday and his efforts truly elevated our experience. His deep knowledge about Uganda, its wildlife, and culture was highly impressive, adding layers of richness to our safari.

We started with a chimpanzee safari that was skillfully organized. Jon's enthusiasm and knowledge of these fascinating creatures greatly augmented our experience, rendering it a captivating and educational tour. He proved to be not only our guide but also a passionate educator, eager to share his love for Uganda's wildlife.

Jon also took us through a national park, where his keen eyes and extensive knowledge about the wildlife enhanced our understanding and appreciation of the diverse ecosystems within the park.

The grand finale, however, was the gorilla trekking expedition, which was nothing short of magical. Jon's expertise and respectful approach to these magnificent creatures enabled us to enjoy a genuinely profound and humbling experience. It was clear that Jon was committed to responsible tourism, a characteristic that I greatly appreciated.

Accommodations throughout our trip were meticulously chosen, reflecting a blend of comfort, local character, and breathtaking views. Jon's choice of lodgings was a testament to his thoughtfulness and dedication to providing an unforgettable experience.

Jon was incredibly professional, always punctual, and maintained a positive demeanor throughout our journey, adding to the overall enjoyment of our safari. Even before our trip began, Jon was always available on WhatsApp, promptly answering our queries and providing useful tips and information to ensure a smooth experience.

The decision to choose "Safaris by Jon" proved to be an excellent one. Not only did we get to experience the beauty of Uganda and its wildlife, but we also had the pleasure of touring with an exceptional guide. Jon's passion, knowledge, and commitment to exceeding expectations made our safari an unforgettable adventure. We are immensely grateful for this incredible experience, and I wholeheartedly recommend "Safaris by Jon" to anyone seeking an extraordinary safari experience in Uganda.
Si Xing and Stephanie
–
Visited: June 2023
Reviewed: Jul 16, 2023
Email Si Xing and Stephanie | 20-35 years of age | Experience level: 2-5 safaris
Mountain Gorilla Trekking was exceeded our expectation!
We booked a 5D4N package with Safari by John starting on the 13th June.

Lucky (the name of our driver) came to pick us up from our hotel. We were initially a little bit disappointed that our car was not a land rover but instead a 4by4 van, but it is also something we should have double-checked beforehand. Honestly though in some ways this car was better than a land rover (we had one in Kenya), as it was faster and on tarmac roads the ride was smoother.

Lucky was a very chilled-out, calm and experienced driver and we were similar age (28) so felt like we had things to talk about.

Our first meal was a local Ugandan buffet popular with the locals which was very good in particular the sugar cane juice with lemon.

Our first accommodation was a bit of a disappointment as it was not the lodge we were expecting as per our itinerary. John explained the one originally listed was booked up for that night but it would have been nice to have been warned in advance. John did manage to get us to the originally intended lodge for the second night we were at Queen Elizabeth National park though, where the food was noticeably better. The downside was we got two single beds instead of a double and the shower was an outdoor one, so more of a sidegrade than an upgrade.

We did the Kalinzu Chimpanzee Trekking, which in hindsight I think we should have done the Kibale one instead. As our fellow gorilla trekkers later told us, the monkey and chimpanzee number is far greater in Kibale than Kalinzu. We saw five chimpanzees but they mostly stayed high up in the trees, I guess safari is all about luck on the day.

Having done safariing in Kenya a week prior to this, the animal density and variety in Queen Elizabeth National Park were noticeably sparser. We were also admittedly a bit burnt out. However, the Kazinga channel boat safari was definitely worth doing, with a huge number of animals including elephants, buffalo, hippos, baboons and water birds. We even saw a monitor lizard and a Nile crocodile sunbathing.

The following day we travelled to the Ishasha region of the national park where we were fortunate enough to see one of the famous tree-climbing lions. This is rare though as our guide said he has only seen them several times in his 8 years of being a safari tour guide. Definitely a highlight of the trip.

Without a doubt though the main highlight of the trip was the mountain gorilla trekking. The lodge we stayed at had an amazing view of the forest and is also run by a NGO which gives a lot back to the local community. The trek can vary greatly depending on where your group of gorillas are (tourists are split into groups of 7 with a guide, two bodyguards, and porters). I strongly recommend a porter to carry your stuff, i.e. packed punch, camera etc as the trek can be quite challenging, very steep and slippery in some places. Our porter held my girlfriend's hand for a good portion of the hike which she very much appreciated otherwise she would have definitely slipped several times! It was all worth it though as we got very very close to several gorillas including a large silverback male and a baby gorilla. Certainly a once-in-a-lifetime experience. The guide and the tracker make extra efforts to ensure we could get good photos and videos of the experience.

Bunyonyi Lake was a nice place to chill at the end. We had another hiccup with the accommodation though where we were put in a small cabin with no ensuite. Fortunately, after we brought this issue up with Lucky we were moved to a better room with an ensuite. The lake is worth visiting in my opinion and if you dont feel like rowing yourself there are tourguide services which do the rowing for you or motorboat hire is also an option.

Lucky then drove us safely back to Entebbe, stopping by for local pineapple, bananas and berries, which were delicious. The Ugandan countryside is something special and different to Kenya's for sure.

Overall a worthwhile trip and despite the hiccups is still something I'd recommend!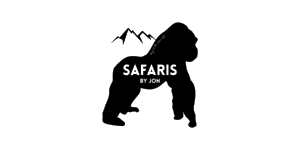 Reply
from

Safaris By Jon

Posted on Sep 10, 2023

We are so grateful for your feedback about your experience with us. However, we would like to clarify that it was clearly indicated in the inclusions on here that getting around would be in a pop-up roof 4x4 safari vehicle which was exactly what you used driven by your driver-guide not specifically a land rover.

Secondly, availability of the accommodations listed in our tours here is based on how soon a client confirms the tour package more especially during the peak/ high season and it is clearly indicated that we would suggest comparable accommodations if the ones originally listed are found to be sold off by the time our client confirms the tour with us. So, this is what happened, and we had to book comparable accommodations respectively.

We thank you so much for booking with us.
Judith
–
NL
Visited: March 2023
Reviewed: Apr 17, 2023
Email Judith | 20-35 years of age | Experience level: 2-5 safaris
Amazing experience and jon gives you an experience that is beyond your expectations.
It was a great experience to go by safari's by jon. He knows what he is talking about and he makes sure he gives you the best experience you like. He will ask you what you like and dislike. And when you dont expect something he surprises you and makes your trip even more better.
Big thanks to Jon to take care of us!
Debbie
–
Visited: February 2023
Reviewed: Mar 17, 2023
Email Debbie | 50-65 years of age | Experience level: over 5 safaris
Professional and attentive.
A wonderful experience with great personal attention from Jon who had clearly considered all our needs and those small touches that make a trip special. Jon is personable, informative and professional. His time keeping is excellent which was greatly appreciated. From the initial contact to the final drop off we were in great hands. I highly recommend Jon to organise a trip. He is accommodating and lets you know the pros and alternatives of what you want to do. February was the perfect month to see the gorillas and we were not disappointed. I would happily do another trip with Jon.
Erin
–
SE
Visited: January 2023
Reviewed: Feb 9, 2023
Email Erin | 20-35 years of age | Experience level: 2-5 safaris
Experience of a lifetime
Had a great time with Safaris by John! John is a terrific guide and very personal and caring and we felt very taken care of. The choice of Safaris by John had a big impact on why we had such a good time in Uganda!
Michelle
–
US
Visited: August 2019
Reviewed: Jan 4, 2023
Email Michelle | 50-65 years of age | Experience level: first safari
Jon is knowledgeable, kind and a great travel guide.
Jon was my guide for 9 days. It was my first trip to Africa and a dream come true to be there. I was traveling solo and he made many efforts to ensure my experience was everything I dreamed it would be, from great conversations where he shared information on the wildlife and culture of Uganda to showing me many different villages and people and taking steps to ensure that my journey into the rainforest to see the gorillas was extra special.

Especially as a solo traveler, I felt safe every step of the journey and Jon consistently kept us on schedule. What I was able to see and experience there was more than I ever could have imagined.

Uganda is a beautiful country and I can't wait to return again soon and have Jon guide me on my next adventure.


JT
–
US
Visited: January 2022
Reviewed: Nov 11, 2022
Email JT | 20-35 years of age | Experience level: first safari
No need to search more — you found the best guide
I'll keep it as brief as I can. My wife and I had an incredible 10 days with Jon. We did the full circle of Uganda. You must do the gorilla trekking. Give him a sense of your needs, abilities, and time, and he will tailor you some options for your trip. His judgement for us was perfect. He is so kind, patient, and thoughtful. He also loves his country. He is a person you can trust and lean on during your trip. We cannot recommend him enough. We recommend him to everyone!!
Kortney
–
US
Visited: January 2022
Reviewed: Nov 10, 2022
Email Kortney | 20-35 years of age | Experience level: 2-5 safaris
Knowledge, Kind, Fun, and truly gave us the best experience in Uganda from start to finish!
Wow- An adventure of a lifetime!

Coming from the United States we had no idea what to expect from Uganda. Jon made us feel comfortable from the first moment we arrived at the airport until the moment he brought us back 10 days later. Jon was the most caring, genuine tour guide! He was incredibly knowledgeable about the culture and land of Uganda and was eager to answer all of our questions. Jon has perfect English and is truly a professional. He made sure we were always comfortable and getting the best from our experience. Jon made such an awesome effort to see all of the animals and he did not disappoint. The country is the most beautiful! We have traveled near and far and Uganda continues to stand #1 on our list. The people are so kind and loving, the nature is breathtaking, the animals are exotic, and the country feels untouched. We loved getting to know Jon and after 10 days of traveling with him, we felt as if we were saying goodbye to a friend. We will forever cherish this experience. We have recommended him to our friends and one group of them already went on a safari with Jon. They were just as wowed and we were. I hope you are lucky enough to have Jon for your adventure! You will love it- a trip of a lifetime!
Lisa
–
DE
Visited: September 2022
Reviewed: Sep 25, 2022
Email Lisa | 20-35 years of age | Experience level: first safari
If you want to have a trustworthy and very friendly Tour Operator - Go With Safaris By Jon!
We were on the road with John for 6 days and enjoyed every minute of it! We are very grateful for this wonderful time and that we learned a lot about Uganda, the culture and wildlife thanks to John's super knowledge! John catered to all our requests, including the many photo stops along our itinerary ;)

Disclaimer
All corporate and/or tour info is provided by Safaris By Jon, not SafariBookings