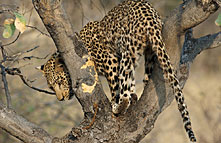 Planet Africa Safaris
4.8/5 – 34 Reviews
Located In:

Size:

5-10 employees (Founded in

2009

)

Member Of:

African Travel & Tourism Association

Tour Types:

Custom mid-range & luxury tours that can start every day

Destinations:

Price Range:

$549 to $1,646

pp

per person

per day

(USD, excl. int'l flights)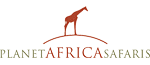 Rating Breakdown
5 star

33
4 star

0
3 star

0
2 star

0
1 star

1
Karen Piekos
–
US
Visited: August 2015
Reviewed: Sep 29, 2015
Email Karen Piekos | 35-50 years of age | Experience level: first safari
Planet Africa planned the ultimate, perfect trip! Could not have been better.
This was our first safari, and was to celebrate my husband's 50th birthday. Mary at Planet Africa was supremely helpful and is an expert with regards to east African safaris. She spent some time up front talking to me to understand what type of travelers we were and what we wanted to do and see. Then we planned out the itinerary, which included 4 game reserves in Tanzania (Tarangire, Lake Manyara, Ngorogoro Crater, Serengeti) one in Kenya (Masai Mara) and then a beach holiday at Azura Quilalea in Mozambique. During the planning process she was very responsive, helpful and patient -- she spent hours on the phone or emailing me when I had questions or new ideas based on my research. After we finalized the locations we wanted to visit, she would recommend a couple of different lodging options at different price points, all that she had stayed at and knew herself, and she would tell us pros and cons of each. And when we arrived at each location we discovered that she was completely honest and candid about what to expect. She cared and wanted us to have a wonderful experience. As I mentioned, this was our first safari and I was working with some someone on the other side of the globe to plan it, so admittedly I had some trepidation at the start. But her responsiveness and candor put me at ease and I enjoyed working with her. I now realize it is far better to work with someone who has experience and has gone on many, many safaris, and who knows the lodges and resorts because she had stayed there. Also, when Mary was traveling herself or unavailable, someone always responded to me immediately and was quick to help. And there were also many nice details about working with Planet Africa. They provided all sorts of data about the trip, ideas about what to see and do, what to pack. They made sure there was someone at all points to transfer us and help with questions. They arranged 50th birthday cake surprises at one safari lodge and at the beach resort. Our luggage was lost on arrival and they got it to us quickly -- out in the bush. Just a lot of nice little details that made us comfortable and added to our trip. I would recommend Planet Africa Safaris to anyone, and I plan to use them again for my next trip to Africa.
Luca Montagnino
–
NL
Visited: September 2019
Reviewed: Oct 2, 2019
Email Luca Montagnino | 20-35 years of age | Experience level: first safari
Amazing Safari with Planet Africa Safari
Thanks to Planet Africa Safari, we organized our amazing honeymoon in Tanzania (10 days in the mainland, 8 days in Zanzibar). We stayed in 3 different Asilia Africa's lodges: Oliver's camp in Tarangire, the Highlands in the Ngorongoro and Ubunti in the Northern Serengeti. We also stayed in other two amazing lodges partnering with Asilia, Kisima Ngeda in Lake Eyasi and Plantation Lodge in Lake Manyara. In Zanzibar, we stayed at the amazing Xanadu Private Villas.
Overall, we could not recommend more Planet Africa! The accommodations exceeded all our expectations (we are talking about luxury lodges or tents) and the organization was simply phenomenal: superb guides (with great knowledge and experience) and lovely camp staff!
I would definitely recommend 100 times Planet Africa!
jw2017
–
US
Visited: October 2017
Reviewed: Nov 2, 2017
Amazing honeymoon with Planet Africa
The two-week honeymoon to Tanzania and Zanzibar we planned with Planet Africa was absolutely incredible! The Planet Africa team was very knowledgeable, helped us to craft a unique itinerary, and were easily able to accommodate the specific requests we had of places to stay or activities we wanted to do. We were very impressed by most of the lodges and hotels suggested by Planet Africa. The logistics of the trip and transfers between locations and guides were seamless, which meant we didn't have to worry about anything. We would highly recommend working with Planet Africa!
Kartik
–
US
Visited: August 2016
Reviewed: Aug 28, 2016
Email Kartik | 35-50 years of age | Experience level: first safari
Fabulous 9 Day East African Safari Courtesy of Planet Africa Safaris!
Just returned from the above "dream" vacation with my family of 4. Entire trip was booked courtesy of Mary and Leah from Planet Africa Safaris. We stayed in 3 high end tented camps in Kenya (Ol Pejeta Bush Camp, Rekero Camp, and Naboisho Camp). We flew between the first two camps and then flew from Naboisho back to Nairobi for departure. Given all of the logisitics re flights, intercamp travels, and lodgings, Planet Africa Safaris should get 10 stars for their service. Every single detail was planned perfectly and we were treated in the utmost professional manner. Furthermore, I honestly believe the 3 camps we chose (at Mary's recommendation) were the 3 best in all of Kenya! Spectacular trip - I can't thank the team at Planet Africa Safaris enough for their help. Will definitely recommend them to anyone interested in going to Africa in the future.
Kevin
–
CA
Visited: November 2015
Reviewed: Jan 9, 2016
Email Kevin | 65+ years of age | Experience level: first safari
Seasoned travellers - but this was Beyond our Wildest Expectations
A group of 6 of us from Canada began planning for this vacation ~1 year before we traveled. We diligently researched, compared and interviewed 8 separate safari companies before selecting Planet Africa to help organize our tour. We dealt only with Leah Humphreys at Planet Africa and can only hope that all their agents are as well trained, knowledgeable, helpful and personable as she is.
We started our adventure in Cape Town - but handled the logistics of this part on our own. We arrived in Kilimanjaro airport in Tanzania and were met and transported to the Arusha Coffee Lodge in Arusha by a Planet Africa arranged vehicle. We spent two nights there to allow us time to regroup post Cape Town & the wine area of South Africa, plus the fairly long plane ride from SA to Tanzania. We wanted to start our safari rested and fresh. I would recommend you also consider this, since the Arusha Coffee Lodge has beautiful grounds to walk around - plus an excellent craft workshop at least partly manned by handicapped workers. The quality of goods there is very good - I was so impressed with the glass blowing and glass hand-craftsmanship that I videoed the whole process and bought a memorable distinctive tall wine glass (for only $11 CDN) and carefully hand carried it throughout the rest of our travels safely back to Canada. The food and comfort and service and ambiance at Arusha Coffee Lodge also are all excellent!
Our first day of Safari took us by jeep from Arusha to Tarangire National Park. We were met by our Safari guide (Stanford) who proved to be excellent - personable, articulate, and very knowledgeable of the wildlife and surprisingly the many birds that we encountered on our trip. We arrived at Tarangire in about 1 1/2 hours and started our first day of safari ~10:30 am. I won't go into the details of the specific wildlife & birds we saw over our 2 part days and 1 full day of safari other than to say - it was fantastic and it would take much too long to write. Tarangire seemed to me the most varied terrain we traveled - swampland, treed land and open savannas. It seemed that around every bend there was something fantastic to see. Some of the sightings were so impressive that you could spend 1/2 hour or longer marveling at them. Others were more fleeting. All were wild and memorable.
In Tarangire we spent two nights at Oliver's Camp. Our host & hostess there were Justin & Jackie. They were both very knowledgeable and helpful in identifying the many birds we saw around the property and Oliver's Camp has a beautiful deck overlooking a very large plain. We were served our breakfast there on our last morning and it was special to look out over the plain and see Zebras passing through and the small elusive Dik Dik antelope grazing in our midst. Oliver's is an upper scale camp, but if your budget allows, this is one of two camps that I recommend you indulge in.
After we left the Oliver's Camp, we had a final 1/2 day safari in Tarangire before we traveled to Lake Eyasi. This was an add on that we planned to our Safari experience to give us some feel for Tanzania and some of the peoples and tribes that live there. We spent one night at the Kisima Ngeda Lodge in Lake Eyasi and on the day travelling there we visited a Masai village. The next day when we traveled to the Ngoro Ngoro Crater , we hunted with four very skilled young boys from the Hadzabe tribe (one of the few remaining tribes in Africa that are truly bushmen - living off the land almost the same as they have for millenia). We also visited the DaToga tribe (blacksmiths) that make metal bracelets and arrowheads etc from reclaimed brass and aluminum. The Kisima Ngeda is a typical tented camp, very comfortable and accommodating. The extra day we allocated to allow for this cultural excursion was very well spent and very much recommended.
Our next stop was for two nights at the Plantation Lodge, which is very close to the Ngoro Ngoro Crater. The accommodation and grounds at this lodge are truly excellent. It is very much appointed like an upper scale hotel, with individual villas interspersed throughout beautifully maintained grounds. We asked for a brief tour around the grounds and it was arranged that the head gardener, who has been there for over 20 years, gave us an excellent tour around the Plantation. We spent one day touring the Crater area. We chose to get a very early start and had tie to loop the Crater a couple of times. The crater area (although very large and with a great variety of wildlife) can be reasonably covered in one day. And the wildlife there is amazing. We had excellent views of Hippos, and our only sighting of a pair of rhinos at the Crater.
From the Crater area, thanks to valuable input from Leah at Planet Africa, we decided to Fly from Lake Manyara airport to the Central Serengeti. This eliminated the need for a fairly long drive to reach this area and allowed for more time on safari. The small plane we traveled in was a wonderful experience in itself. Also, since we had decided to stay at Namiri Plains Camp in the Central Serengeti, it was necessary that we use their camp guides. So by opting to fly rather than drive, although we paid a premium to stay at the Namiri Plains, we also saved some money in that we did not have to pay for other less expensive accommodation, plus our own guide.
We spent three nights at the Namiri Plains Camp in the Serengeti, and for me, this was the highlight of the trip. This camp has recently been opened up in an area that had been closed to the public for ~20 years and is renowned for its cats. We saw several cheetahs, and many many lions at amazingly close distances!! Also, and this was somewhat fortuitous, we arrived at the camp (short rainy season) at the time that the wildebeest migration was passing through and saw tens - probably hundreds of thousands of these animals, several thousand of them parading by our campsite. This camp is also first class, but if your budget allows this would get my number one vote ( although my wife also makes a very good case for Oliver's Camp). If you can - do both.
Following our stay at Namiri Plains, we were transferred back to the airport and flew to Zanzibar. We spent two nights at Kisima House in Stone Town - also very comfortable accommodation - and spent a day doing the Spice Plantation Tour plus a guided walking tour of Stone Town. Both were well conducted and reasonable. We then went to Chumbe Island a very small and isolated Eco Tourism Island off the coast of Zanzibar. This was a truly delightful experience - we had a guided walking tour of the island, a night walk where we saw very big coconut crabs, and were transported to a coral reef where we snorkelled for an hour or two both days we were there. All in all an excellent experience.
In summary, Planet Africa and Leah in particular helped us put together a trip that truly exceeded our expectations. Of the 6 of us, Deanne & I decided to book our return flights from Canada to and from Cape Town. This allowed us to Fly via Mango Air from Zanzibar to Cape Town via Johannesburg. We decided to spend 2 nights in Jo-burg and (again at Leah's recommendation) stayed at the Residence Boutique Hotel there before traveling on to Capetown. If you visit Johannesburg as art of your adventure - I highly recommend this hotel and experience as well!
Kevin


David
–
US
Visited: June 2019
Reviewed: Jul 12, 2019
Email David | 50-65 years of age | Experience level: first safari
AMAZING Safari in Tanzania thanks to Mary at Planet Africa!!!
If I could give Mary Rijnberg and her assistant Nikita at PA eleven stars, I would. They planned our 8-day safari to 4 places in Tanzania so perfectly and we had a simply magical experience. The camps (Little Oliver's, Dunia (run only by women) and Sayari in the Northern Serengeti) were all wonderful with great , welcoming staffs, expert guides, and great food. We were so impressed by Asilia, the company that runs these and a bunch of other camps in both Tanzania and Kenya; they make you feel so lavished upon with service, yet like one of their family.

The lodge Mary chose for us at Ngorongoro Crater, Plantation Lodge, amazing and perfect, with gorgeous grounds and plantings (we compared it to Jurassic Park) and wonderful meals.

Most importantly, our flying (Coastal Aviation) and driving transfers were all seamless and expertly planned, as was the order of the route. We had to change our dates after the trip was planned, and Mary was very accommodating and worked with us to make it fit perfectly. Great communication all the way.

I would never consider another company for complete Safari planning; thanks Mary and Nikita!!!
Achim Schmidt-Hartmann
–
DE
Visited: March 2018
Reviewed: Feb 23, 2018
Email Achim Schmidt-Hartmann | 50-65 years of age | Experience level: 2-5 safaris
Gorgeous !!
It's now the 2nd time I booked a safari with Planet Africa Safaris. First time was a 10day Safari and 1 week on Zansibar, Pongwe Beach Hotel. We are just back from our 2nd safari an all I can say is: The Organisation is perfect. Correspondance by e-mail always very good. Excellent planning and recommandation of the lodges...just tell them what is your idea and at least in 48 hours you'll get a made to order itinerary. Prices are always very reasonable. What we liked is that nearly everything is possible, nothing seems to be a problem. The tour guides (we had Jackson Mbise, Harry Lucas, Venant and Kivuyo) are excellent. If you plan a private safari, it's also possible to go with Planet Africa Safaris.
One of our best travel experiences.

Wai Poon
–
US
Visited: November 2016
Reviewed: Jan 8, 2017
Email Wai Poon | 35-50 years of age | Experience level: over 5 safaris
Exciting itinerary, exceptional camp selections, seamless logistic
We were planning to travel in November/December. This would be our third trip to Tanzania and longest with 14 camp nights. We wanted to explore new areas. Moreover, our international flight arrived at Nairobi and we did not want to have an extra hotel night commuting to Arusha. All these presented a few challenges. Leah at Planet Africa expertly put together an unique safari circuit that accommodated our many requests. After an overnight hotel stay in Nairobi, we started our safari the very next day in central Serengeti at Namiri, a quiet and exciting area where cat sightings outnumbered car sightings by a wide margin. Then on to the Crater for a short respite. The game drive was tamer there but great hikes were the reason we went there. Afterward we headed to Ruaha, the definite highlight of this trip. This park reminded us our first safari, in Kenya, bush instead of open plain. The terrain made the drive more challenging and proportionally more rewarding. We completed the circuit travelling to southern Serengeti. The best part of this trip was the variations, in terrain, climate, encounter, and activities. This is our third trip by Planet Africa. Leah provided us vastly different itineraries that met our criteria. Questions were quickly answered and alternatives proposed, with great follow up and reminders as the departure date neared. For our next East Africa trip, we will call them again.
Kay
–
Visited: October 2016
Reviewed: Oct 18, 2016
Email Kay | 35-50 years of age | Experience level: first safari
Excellent in every way
Excellent service. Prior to departure there was a lot of useful advice which made our trip go much more smoothly. All of the arrangements were faultless, from start to finish we were well looked after and made to feel like royalty with the attention to detail.

Very impressed with the extra special detail of arranging a surprise birthday cake which the trip was celebrating. I would recommend Plant Africa and I would definitely use them again.
John
–
US
Visited: September 2016
Reviewed: Oct 10, 2016
Email John | 20-35 years of age | Experience level: first safari
Exquisite and personalized Kilimanjaro and Safari Honeymoon
Planet Africa Safaris Helped us every step of the way. They booked all accommodations, transportation, and worked within our budget to ensure we had an amazing honeymoon. Leah and her team put together a trip of a lifetime, preparing us and providing us with detailed itineraries (including one for our family and friends to follow us on our journey), as well as ensuring all travel within Africa was completely seamless. Our accommodations were extremely comfortable and all drivers were waiting for us at the appropriate times and were in comfortable vehicles. Trip was seamless and highly recommend Planet Africa Safaris!
Average User Rating
Rating Breakdown
5 star

33
4 star

0
3 star

0
2 star

0
1 star

1
Write a Review
Disclaimer
All corporate and/or tour info is provided by Planet Africa Safaris, not SafariBookings