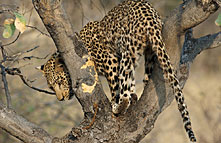 Planet Africa Safaris
4.8/5 – 34 Reviews
Located In:

Size:

5-10 employees (Founded in

2009

)

Member Of:

African Travel & Tourism Association

Tour Types:

Custom mid-range & luxury tours that can start every day

Destinations:

Price Range:

$539 to $1,616

pp

per person

per day

(USD, excl. int'l flights)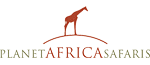 Rating Breakdown
Luca Montagnino
–
NL
Visited: September 2019
Reviewed: Oct 2, 2019
Email Luca Montagnino | 20-35 years of age | Experience level: first safari
Amazing Safari with Planet Africa Safari
Thanks to Planet Africa Safari, we organized our amazing honeymoon in Tanzania (10 days in the mainland, 8 days in Zanzibar). We stayed in 3 different Asilia Africa's lodges: Oliver's camp in Tarangire, the Highlands in the Ngorongoro and Ubunti in the Northern Serengeti. We also stayed in other two amazing lodges partnering with Asilia, Kisima Ngeda in Lake Eyasi and Plantation Lodge in Lake Manyara. In Zanzibar, we stayed at the amazing Xanadu Private Villas.
Overall, we could not recommend more Planet Africa! The accommodations exceeded all our expectations (we are talking about luxury lodges or tents) and the organization was simply phenomenal: superb guides (with great knowledge and experience) and lovely camp staff!
I would definitely recommend 100 times Planet Africa!
Italo Ch.
–
ES
Visited: August 2019
Reviewed: Sep 3, 2019
Email Italo Ch. | 35-50 years of age | Experience level: first safari
The review below is the personal opinion of Italo Ch. and not that of SafariBookings.
Lost 50% of our game drive time at Serengeti. When called Planet Africa for help, they could do noth
Planet Africa Safari organized our trip. They proposed us to go in north Serengeti to the "Luxury" Mara
Mara Lodge of TANGANYKA WILDERNESS CAMPS.

Planet Africa Safari never informed us that the Lodge was 1 hour away from the river where all the action
and animals are, and even less informed us that the lodge chain is on a complete much much much
lower level than the others Asilia Lodges we were. Lower in everything: lodges, food, cars, drivers and
managers.

They completely ruined our holiday, see below the details.
When called Planet Africa for help at the lodge, they could do nothing.
We are claiming to Planet Africa a partial refund for all the mess the Lodge driver and managers did to
us.

DO NOT TRUST PLANET AFRICA SAFARI SUGGESTIONS OF LODGES AND DRIVERS!!! .If
something goes wrong, is entirely up to you to solve it.

---DETAILED NARRATION---:
We arrived at Kogatende Airstrip with our pack lunches from our previous Lodge, our Asilia driver
organized us to have them so we could profit the whole day upon our arrival in Serengeti. Alex, the driver
we got assigned, tricked us and suggested us to go back to lodge for lunch at 13:00, and stay there till
16:00 before going back to river again: he said because animals hide when is hot and we would not see
them. And we were so stupid to believe him.
We wasted half of our days there before realizing we were being tricked by an extremely lazy driver
whose only goal was to have hot lunch at 13:00 o'clock and a little "siesta" everyday.
We realized the trick when we were HUMILIATED, being the ONLY table having lunch at the Lodge the
second day of our stay, while at dinner there were like 30 persons. I have never felt so stupid in my life.
When we asked the driver to leave immediately after lunch, he started negotiating with me, that he
needed some allowance, that were many hours and so on.
We then decided to ask for a drive change to the managers of the lodge while at lunch. Managers let the
diver came to our table. The driver insisted with us like 20 minutes to give him a second change. I could
not had lunch. No manager was there, extremely violent situation.
We insisted on the change of driver and managers punished us making us stay 2 hours at the
Kogatende airstrip waiting for a new driver to come. They sent us without telling us that would be 2 hours
wait.
2 long hours at Kogatende airstrip, with full afternoon sun, on an open car without A/C, with kids,rounded
by tse-tse flys, while paying $$$ for a luxury Lodge with swimming pool. That's crazy!. We had to make a
denounce at the police at Kogatende airstrip, see attached photo of the text.
We lost half the time of our stage at north Serengeti because of this incredible problems, and we were
humiliated in an unbelievable way: first by the lazy driver tricking us, second by the managers backing up
the lazy driver and making us stay 2 hours at the airport waiting for the new driver, and third by the lodge
employees when at dinner they put us at a table right next to where Alex the driver we just changed
was.So that we could hear his loud comments and laughs.

Unbelievable.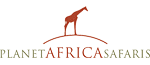 Reply
from

Planet Africa Safaris

Posted on Sep 27, 2019

Thank you very much for your post and feedback after your safaris with Planet Africa Safaris. We are truly sorry you are disappointed about a particular incident on your safari. Please find below our response to your feedback:

1 - The location and quality of Mara Mara Tented Lodge in Northern Serengeti:
Depending on the route taken (which will typically vary), the lodge is between 30 minutes to 1 hour to the Mara River (about 13 km), and in a good game viewing area. Its location is on a par with the other good options in the area.
We have sent numerous clients to this camp before and have always received positive feedback. It is a "premium" camp of the TWC group (see their website). TWC acknowledges that they are not a 5* operator - and we had discussed this with you. We maintain that it is a good tented lodge and a solid option in its price range. As you will see from online reviews, Mara Mara Tented Lodge generally gets really good feedback from guests.

2 – You were not happy with the guide that the camp allocated to you:
You notified us at lunchtime on your second day there that you weren't happy, with what sounded like a case of non-matching characters between you and the experienced TWC guide. We responded within a matter of minutes to advise that we would see what we could do to try and secure you a new guide. Within the hour, we had worked with the camp management and confirmed that it would be possible for you to have a new guide later that afternoon. As explained to you then, the new guide needed to come from a different region of the Serengeti, and therefore it would take some time. We recommended for you to go on a game drive until the new guide arrived but you insisted on waiting at Kogatende Airstrip for the new guide to arrive. On this afternoon, we were in constant contact with you to make sure you were okay. You were provided with a new guide by around 4pm – therefore, within 3.5hrs of your request. It should be noted that a guide and vehicle were available to you at all times. It should also be noted that the alternative guide was organized for you in the middle of peak season (your booking was in August) – a time that accommodations are full and guides are in high demand. We worked hard to try and provide an alternative guide for you at very short notice and we managed to make this happen.

3 – After you returned home, we received a note from you demanding a refund as compensation. We explained to you that we felt that we had dealt with the situation right away and in a fair, friendly and efficient manner, communicating with you all the time to keep you informed of our actions. Nevertheless, we did offer you a compensation as a gesture of goodwill since we are very committed to having happy clients. You turned down our offer for financial compensation and asked for more compensation.

4 – In response to your contrarian suggestion, we feel confident that we are a very trustworthy operator. We have been in the industry for almost 16 years, have lived on the African continent for all this time and have very strong knowledge of all parks and camps we send our guests to. Typically, we have been to all camps we book – including Mara Mara Tented Lodge. We take pride in maintaining good working relationships with the various property companies – as exemplified by us being able to secure you a new guide within a matter of hours (in peak season). We have a strong and loyal repeat and referral client base and have always received good feedback. We take any form of constructive feedback extremely serious, but feel that in this case we have handled your request adequately.

In summary, it is disappointing that you are still unhappy with the various measures undertaken to adjust the situation in the Serengeti for your last 1.5 days on safari. However, we maintain that reasonable steps were taken and a reasonable compensation was offered.

Mary Rijnberg
Managing Director at Planet Africa Safaris
David
–
US
Visited: June 2019
Reviewed: Jul 12, 2019
Email David | 50-65 years of age | Experience level: first safari
AMAZING Safari in Tanzania thanks to Mary at Planet Africa!!!
If I could give Mary Rijnberg and her assistant Nikita at PA eleven stars, I would. They planned our 8-day safari to 4 places in Tanzania so perfectly and we had a simply magical experience. The camps (Little Oliver's, Dunia (run only by women) and Sayari in the Northern Serengeti) were all wonderful with great , welcoming staffs, expert guides, and great food. We were so impressed by Asilia, the company that runs these and a bunch of other camps in both Tanzania and Kenya; they make you feel so lavished upon with service, yet like one of their family.

The lodge Mary chose for us at Ngorongoro Crater, Plantation Lodge, amazing and perfect, with gorgeous grounds and plantings (we compared it to Jurassic Park) and wonderful meals.

Most importantly, our flying (Coastal Aviation) and driving transfers were all seamless and expertly planned, as was the order of the route. We had to change our dates after the trip was planned, and Mary was very accommodating and worked with us to make it fit perfectly. Great communication all the way.

I would never consider another company for complete Safari planning; thanks Mary and Nikita!!!
Lucia & Heinrich
–
FR
Visited: November 2018
Reviewed: Nov 25, 2018
Email Lucia & Heinrich | 50-65 years of age | Experience level: over 5 safaris
Dream vacation in Tanzania!
We have received very professional assistance and advices from Murielle and Nicole at Planet Africa Safaris for our safari holiday in Asilia camps in Tanzania.

We have extremely appreciated their ability to understand our wishes and needs troughout the organisation of our vacation and particularly to have suggested the life-lasting memory of our first Fly Camping in a paradise wildlife setting.

We have received a very efficient support from this Tour Operator, which organised for us a tailor-made vacation that exceeded our expectations.

Thank you Murielle and Nicole for your professionalism, kindness and prompt communication since our first contact to back home!
Marlene
–
CA
Visited: October 2018
Reviewed: Oct 29, 2018
Email Marlene | 50-65 years of age | Experience level: over 5 safaris
Professional, patient, experienced and knowledgeable!
Everything about our trip to Tanzania was smooth and relaxing. Planet Africa Safaris planned everything perfectly. Mary was so patient when we were planning the trip answering all our questions and tweaked our itinerary until we were 100% satisfied. They are very professional and caring and really want to provide a trip of a lifetime.
Turki & nora
–
SA
Visited: October 2018
Reviewed: Oct 28, 2018
Email Turki & nora | 20-35 years of age | Experience level: first safari
Superb
A dream journey made possible by the support, attention to details and excellent collaboration between planet Africa and partners :
Asilia / oliver's Camp + the highlands + olakira camp .
Arusha coffee lodge .
Baraza resort & spa .



Henricus
–
NL
Visited: September 2018
Reviewed: Oct 18, 2018
Email Henricus | 65+ years of age | Experience level: 2-5 safaris
Very good
The hotels were perfect. The service in all the hotels were very good and the management and staff in Sayari Camp give us a warm feeling. The safari was also good. Less animals than a few years ago.
Cathy W
–
US
Visited: September 2018
Reviewed: Oct 7, 2018
Email Cathy W | 50-65 years of age | Experience level: first safari
Wonderful experience planning and organizing our "bucket list" trip to Africa
Mary at Planet Africa did a wonderful job helping me plan our month long trip to Africa. We traveled to Zanzibar, 3 national parks in mainland Tanzania, Kigali Rwanda, Bwindi Forest in Uganda (for mountain gorilla tracking, Victoria Falls, and finally Cape Town area. Planet Africa organized the trip very well and we had great drivers and guides in all our different travel locations. I highly recommend using Planet Africa for a trip to Africa.
Maria Hoogterp
–
US
Visited: July 2018
Reviewed: Jul 26, 2018
Email Maria Hoogterp | 35-50 years of age | Experience level: first safari
Last minute magic
Mary and Planet Africa Safaris was able to organize a last minute safari for our group of six. We feel very lucky to have worked with them as the experience was ease, efficient, and exactly what we were looking for. We had a few changes as well that they responded to positively and quickly. Thee magic was how they listened, made suggestions, and tailored the most perfect trip with added pressure of a tight timeline. We will be back and with an even larger group!
Ryan and Lucy
–
US
Visited: June 2018
Reviewed: Jul 3, 2018
Email Ryan and Lucy | 20-35 years of age | Experience level: first safari
Experienced recommendations and they handle everyting.
Fantastic from start to finish. Just couldn't be happier. We came up with an initial general idea of our interests and a time frame, and they took it from there. Fantastic safari experience of a lifetime. Thanks!
Disclaimer
All corporate and/or tour info is provided by Planet Africa Safaris, not SafariBookings