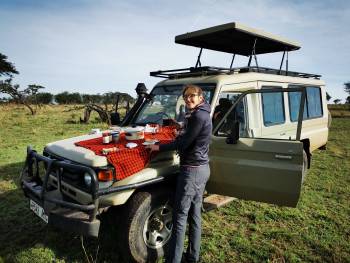 AAA Express Adventure
4.8/5 – 68 Reviews
Office In:

Size:

250+ employees (Founded in

2000

)

Member Of:

TATO

& ATTO

Tour Types:

Custom mid-range tours that can start every day

Destinations:

Price Range:

$170 to $450

pp

per person

per day

(USD, excl. int'l flights)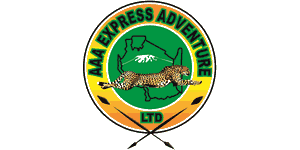 Request a Quote


for a custom tour
Your request will be sent directly to the operator
If preferred, you can contact the operator directly
Rating Breakdown
Mohamed G
–
FR
Visited: May 2021
Reviewed: Jun 28, 2021
Email Mohamed G | 20-35 years of age | Experience level: first safari
Great experience
We went on a 4 day safari at the end of May 2021. It was a very nice adventure.
First of all Jalala the manager was great with us. From the beginning he was transparent with us and made sure to offer us the best trip for our budget which was quite tight. We were able to visit the best parks in the north of the country (Tarangire, Serengeti, Ngorongoro and Lake Manyara) in quality accommodation. It is true that the lack of tourists played in our favor but for this price there others did not have our chance. We also had a French speaking guide which is a big plus. Jeremy, our guide, was remarkable. Both humanly and professionally he was fantastic. We are very grateful to him. He knows perfectly the best places to flush out the animals (even the most hidden places) and knows all the species encountered. And when you want more information about animals, don't panic, he has his encyclopedia with him. Finally our trip went by at the speed of light.
A big thank you to Jalala and Jeremy who really contributed to make our safari unforgettable. For sure, we will not hesitate to go through AAA Express Adventure when we'll come back.

Debaditya
–
DK
Visited: September 2019
Reviewed: Mar 1, 2020
Email Debaditya | 35-50 years of age | Experience level: over 5 safaris
The review below is the personal opinion of Debaditya and not that of SafariBookings.
Average !!
We went on a 11 days Safari with AAA in the end on September 2019, Tanzania. We are ardent wildlife lovers and had pretty high expectation from AAA considering the earlier reviews. However, I must admit that the experience was pretty average.
Day 1 - Travel to Tarangire from Arusha - Stay in Tent in Lake Manyara
Lots of time wasted in Arusha (picking up food for next 3 days). This should have been arranged before picking up us. As a result we reached Tarangire pretty late - Past noon. Tarangire is a pretty nice place for game drive. We were staying at Manyara, which was 2 hours of drive from Tarangire, so we were forced by the driver to leave before the usual time of park closure. Again a disappointment - the road from taranire to Manyara is a highway and no reason the drive cannot be taken after dark. At camping site, the tent provided - we had fight with the zipper to close it. These are basics of camping. Dinner was good.
Day 2: Started Trip to Manyara around 630 in the morning, Breakfast was good. Lunch packet was good. Game drive was nice. But again the driver/guide was too keen to leave early before the closing time of the park. We missed the bird watching walk. Dinner was good.
Day 3: Manyara to Lake Natron: Start of the trip was delayed - as the chef informed that the driver found some defect in the car. Was wondering why the maintenance was not done in time and vehicle not checked in time. We started at 9 (wanted to start at 7) and reached Natron at 1.30 pm. We wanted to directly go to the Natron lake for Birding - but again the driver/guide played the spoil sport. We were not taken to the location before 4 pm. We were frustrated. The entire plan and experience was ruined as the day got wasted. The camp site arranged was horrible. Worst toilet possible. Food was OK.
Day 4: Natron to Serengeti North: Started at 7 and reached around 1400. Game drive was good. Stayed in Heritage Mara Tented Camp for 3 days. Superb location and staff.
Day 5-6 - Game drive was good. Watched the Mara river crossing. The driver/guide always found it difficult to find the correct spot suitable for photography and filming. I did not find the guide passionate about wild-life.
Day 7-9 - Central Serengeti - Again the game drive was nice. Arranged stay was at heritage Tented Camp - Fantastic location and experience. But same story with driver/guide continued - missed spotting birds, driving past / stopping late - we missed quite a bit of shots. And this was heartening as this was the sole purpose of the trip.
Day 10-11 - Central Serengeti / Ngorongoro - Stayed in Rhino Lodge - Great location again. But was again amazed by the drivers behavior at the dinner table - don't know if he was high - but whatever. Ngorongoro game drive was nice.

Over all - I would say the trip could have been much more satisfying & fulfilling. In Serengeti all the vehicles communicate over radio and once something interesting is spotted all vehicle comes to know - so don't worry you will have a lot of sightings for sure.
Jaap
–
NL
Visited: January 2020
Reviewed: Jan 31, 2020
Email Jaap | 50-65 years of age | Experience level: first safari
10 days budget private 4 pers camping safari
10 day budget camping private safari 4 adults.

Arusha NP, Tarangire NP, lake Natron, climbing Ol Donyollengai active volcano, Serengeti, Ngorogoro, lake Manyara.

Varied safari where in addition to the famous parks also visited less famous but beautiful places
Be able to make good appointments in advance by e-mail Jalala responds quickly and clearly.
Deposit and final payment secure and easy online.
Landcruiser car in good condition, friendly competent driver guide Peter speaks good english works as a guide driver for more than 15 years for AAA Express Adventures told enthusiastically about wildlife, tribes, food, climate and is open to questions and requests from us. his experience has ensured that we have been able to spot the big five and also many other wild animals.
Randall at night made it necessary to adjust the route because the original route was blocked by high water levels. the flexible organization of AAA adventures has tackled this quickly and well.
Thank you AAA Express Adventures for this beautiful safari organized, we are very satisfied and strongly recommend AAA Express Adventures. look no further contact Jalala for real value for money Safari !!

Cyrill
–
CH
Visited: July 2019
Reviewed: Oct 18, 2019
Email Cyrill | 20-35 years of age | Experience level: 2-5 safaris
12-Day Maasai Land Trekking - Great Budget Tour. Simple but still amazing
We did AAA express adventure's "12-Day Maasai Land Trekking Maasai Bushland and game reserved with Maasai Warriors and Game drive in Serengeti –Ngorongoro and Lake Manyara trip" with some extensions. The organisation with Mr Jalala went perfectly well. Payment through international bank transfer went through really smooth too.
Upon arrival we were picked-up at the airport which was quite convenient. The first hotel-night was mediocre with some holes in mosquito nets but was sufficient for sleeping. Especially as once the tour really started things got truly nice.
The first night we slept in the backyard of a village, in the even more remote areas we then simply camped somewhere in the middle of nowhere. We really liked that unique experience. The Maasai walking guide was special, and tried his very best to please us. Sometimes even a bit too much, we had to 'fight' to actually get to sleep in the middle of nowhere as it is less comfortable and he wanted us to be as comfortable as possible but the experience was well worth it.
Thanks to the heat, the walking was relatively tiresome despite the leisurely speed. But the feeling to be walking through the bushes was unique and we really enjoyed capturing the landscapes at walking speed.
The second part of our trip was a classical safari as one would imagine it. Our driver was awesome, we saw a lot of wildlife thanks to him. The cook too did his best to spoil us with both African and western meals. The car we had was definitely in a good shape compared to cars of other companies, even though the DCAC power converter broke at some point. (Bring enough camera batteries to be prepared for something like this!)
The camping material too was in a reasonable shape. We used liners in the supplied sleeping bags on the supplied mattresses and slept quite well. One could always bring their own sleeping bag + mattress to be sure of the material and hygiene when in doubt. The tents were solid, though not really waterproof anymore.
All in all we had a really great trip for a reasonable price (the expected tips are about 2x more than announced) and would definitely recommend. We will re-book through AAA Express Adventure for future trips to Tanzania.
Feel free to ask Jalala for my contact if you have any questions.
Morten
–
DK
Visited: August 2019
Reviewed: Aug 7, 2019
Email Morten | 20-35 years of age | Experience level: 2-5 safaris
Kilimanjaro (Lemosho Route) + 4 day safari (Lake Manyara, Ngorongoro and Serengeti)
We fully recommend booking through AAA Express. We chose to combine our trek to Kilimanjaro with a couple days safari, and Jalala provided the exact tour we wished for. The communication prior to our trip was fine and Jalala was quick to reply any questions we had.

Frank and Frank were our guides for the trek and they were both super friendly and very experienced guides. The tents were a bit old and should be replaced soon, but besides that the service(food etc.) was fine throughout the entire trek. The trek itself was fantastic, but much harder than any of us expected (despite that we are all in pretty good shape). Originally our plan was to do it in seven days, however, our guides decided to do it in six days as they thought we were a strong team. Looking back we should have insisted on doing the trek in seven days as it was originally the plan, because we found ourself too tired to enjoy the trek and the view at times. Overall the trek was amazing - and we all reached the top.

During the safari Stephen was our guide, and he also had en impressive knowledge about the animals, the history of the park and the Masai-people. We managed to see all the animals we wished to see, and Stephen was very dedicated in fulfilling our wishes and knew were to look for the various animals. During the safari we stayed in great lodges with excellent food and views. Especially the tent house camp in the middle of Serengeti was amazing. Should we go again, we would probably skip Lake Manyara and do an extra day in Serengeti.
Prior to, between and after our trips we stayed at the Planet Lodge in Arusha and Mc Ellys Hotel in Arusha. We recommend staying at Planet Lodge as they have a pool and garden, but both hotels were nice.
AAA Express is a small local company (situated in Arusha), which was important for us. It was a bit cheaper than some of the other companies we received offers from, but the standard was overall very good and we wouldn't hesitate to book another trip with AAA Express.
Ahmed Nassrat
–
CA
Visited: February 2019
Reviewed: Mar 9, 2019
Email Ahmed Nassrat | 20-35 years of age | Experience level: 2-5 safaris
Amazing Holiday
This is my second time using AAA Express Adventure and Jalal continues to do an amazing job at organizing a great trip. Everything was organized well and exceeded our expectations. I would highly recommend using him for all of your East Africa trips.
Claudio
–
AE
Visited: June 2018
Reviewed: Jun 17, 2018
Email Claudio | 20-35 years of age | Experience level: first safari
Stunning Safari with trustworthy staff
We went for a 3-day tour across the Serengeti and Ngorongoro National Parks in Tanzania, staying at Seronera and Panorama camping sites. Since we had time constraints we had to opt for a private tour with AAA Express Adventures. Jalala has been very helpful in accommodating our requests and needs. He arranged the tour, including pickup and drop off at Kilimanjaro Airport. He was extremely responsive on emails and precise in terms of both tour schedule and payment details. Our driver, Emil (Emilio for Italians!) was extremely helpful, kind and knowledgeable. He made sure we could always make the most of our time, showing us around and explaining everything. They also assigned to us a private chef who prepared breakfast, lunch pack and dinner every day. The meals were simple but tasty and we were absolutely pleased with the food. The tour itself is just stunning. The Panorama camp site is well equipped with electricity, bar, clean toilets and a spectacular view of Manyara lake. The Seronera pimbi campsite was very basic but offered a memorable experience, with the real taste of the Safari. Although the campsites were simple the staff made our stay very comfortable.
My wife and I would like to remark the trustability of Jalala. He made sure to meet us before departure to immediately refund us some money we paid at the entrance of the National Park, which was not included in the initial budget. We believe it's extremely rare to find such trustworthy people and we highly recommend AAA Express Adventures for safaris.
Peter
–
IE
Visited: May 2018
Reviewed: Jun 2, 2018
Email Peter | 20-35 years of age | Experience level: first safari
Fantastic 7 day safari
We went on a 9 day safari with AAA Express in late May. This included a pickup day, 7 days of actual safari, and a final day where we were brought to the cultural & heritage centre and then dropped to the airport.
Overall the experience was amazing. We really loved this holiday. Our guide, Emile, was brilliant. He is a really nice friendly guy, with a vast amount of knowledge about the wildlife and the area itself. During the safari we saw the big 5 (even the rhinos!) Emile was very good at finding the animals and he could explain their habits and techniques to us really well also. We could tell that he really is passionate about the wildlife. The jeep was very comfortable and secure. The accommodation during the safari that we stayed in was fantastic - 3 nights of lodges and 3 nights of camping. Our cook, Mike, was also really pleasant to deal with; he prepared delicious food for us, and always had a smile for us.
But the best thing about this tour was obviously the wildlife, we were not expecting to see so many animals, so we really enjoyed ourselves. So many lions, elephants, giraffes, and thousands of wildebeest! Emile was very good to allow us as much time as we wanted watching the animals, and we never felt rushed by him.
My fiancée and I both agree that this was the best holiday we have ever had, and we hope to come back again - even if it takes us 20 years! AAA Express really made the entire trip a fantastic experience, and we would definitely recommend them to anyone considering a safari in Tanzania.
Tomas Cibulka
–
CZ
Visited: February 2018
Reviewed: Mar 14, 2018
Email Tomas Cibulka | 20-35 years of age | Experience level: first safari
Very good safari experience
It was our first safari so it's hard to compare but I think everything was OK. Jalala (probably the owner) responded very fast to every question and offered a good price for us. Accommodation in Panorama Campsite was very good with beautiful view over Lake Manyara. The best part of our safari was the Ngorongoro Crater. I was amazed by the number of animals living there. Also Tarangire National Park surprised us pleasantly. We were satisfied with both, our guide and cook. The only drawback from my point of view was the deposit payment - international bank transfer, especially from my country, is really expensive, maybe it would be useful to find another way of payment such as credit card or PayPal. You can see short video of our safari trip on YouTube: https://youtu.be/j7crrOSBxus
Lisa
–
SE
Visited: July 2016
Reviewed: Aug 10, 2016
Email Lisa | 20-35 years of age | Experience level: first safari
The review below is the personal opinion of Lisa and not that of SafariBookings.
Old, smelly, robust and friendly
The company is a small company of about 10 people. The way to communicate and to pay for the safari was made with a start-up company feeling.

The car was extremely smelly and over 15 years old, but robust. Some other safari companies we saw had very clean and fresh cars with snacks etc but we also saw many of them on the side of the street as the cars did not resist the very very bumpy roads. Our car got a flat tire only once.

Our guide knew a lot about animals and was friendly and nice.

Some of the accommodations were really nice and some of them were really horrible.

Disclaimer
All corporate and/or tour info is provided by AAA Express Adventure, not SafariBookings
The tours offered by AAA Express Adventure are subject to their terms & conditions