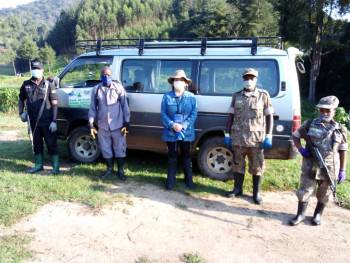 East African Jungle Safaris
4.8/5 – 105 Reviews
Located In:

Size:

10-20 employees (Founded in

2013

)

Member Of:

AUTO

&

TUGATA

Tour Types:

Custom budget & mid-range tours that can start every day

Destinations:

Price Range:

$40 to $400

pp

per person

per day

(USD, excl. int'l flights)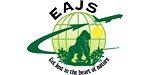 East African Jungle Safaris
Donald Ohalloran
–
Visited: February 2020
Reviewed: Jun 4, 2020
Email Donald Ohalloran | 35-50 years of age | Experience level: 2-5 safaris
Adventure in QENP
This National Park is really a Huge, Almost 2000 sq on. To start our trekking we reached early about 6:30 am to see animals diversity and that are nocturnal. We managed to see the lions relaxing under trees and at a sudden he walked very close to our vehicle. We saw herds of Kob mating as well as water buck and cape buffalo. Saw a huge herd of hippos in water calling to each other as well as a lone hippo in a small pond who had been banished from the group. Also saw a few warthogs and Franklins. We only covered a very tiny portion of the park and saw lots of wildlife.
This was done just with the help of East African Jungle Safaris as their great management.
Pablo Harrington
–
Visited: January 2020
Reviewed: Jun 3, 2020
Email Pablo Harrington | 20-35 years of age | Experience level: 2-5 safaris
Perfect Stop at Queen Elizabeth Nationall Park
Queen Elizabeth NP was one of the most adventures place of the trip. We really enjoyed the safari trip on the Kazinga channel. Got a chance to saw a lot of elephants taking a bath that day. Animals we saw in the park, were mostly near the water during the trip.

On next day morning we did the lion tracking. That was Kind of really special as we saw some other mammals like Giant forest hog, Bush bucks, Kobs, Hyenas. Once we found the lions, it was not really amazing to see just because they wear a collar. I know they need the collar to be tracked, but still. It looks like a big pet cat this way. We being allowed to go off track was pretty cool.

During the lion tracking we also saw a leopard and that made the day and it made the whole experience worth going to. Wow, what a beast was that.
For safaris I would recommend spending more time to this Queen Elizabeth NP.
Jacob T.
–
US
Visited: December 2019
Reviewed: May 18, 2020
Email Jacob T. | 35-50 years of age | Experience level: over 5 safaris
Ultimate experience at this amazing falls!!
We had a wonderful 4 days trip with East African Jungle Safaris on our vacations, together with my family members. We were very amused by the way they arranged and organised the tour for safari. With a good accommodation, Lodge they arranged had the best meals and staff was also welcoming. Our driver/giude was also a kind person. He was caring and had a comprehensive knowledge of wildlife. Thanks to this perfect tour company and to his team, we are looking forward to booking you again for Murchision falls
Michelle
–
AE
Visited: December 2019
Reviewed: Mar 22, 2020
Email Michelle | 35-50 years of age | Experience level: 2-5 safaris
Trip of a lifetime, this trip did not disappoint
This trip was to make one of my father's dreams come true ... to trek with Gorillas. At the age of 75, he thought he would never get to do it. This trip did not disappoint. We did an 8 day safari, which was put together by East African Jungle Safaris, the trip covered Bwindi to see the gorillas, Queen Elizabeth National park where we had the rare opportunity to see the climbing lions. The trip also included a game safari and boat Cruise. Which were both amazing. We then went on to visit Kampala and had another Game Safari seeing the leopard, elephants and much more. We visited a local community and did a nature walk and a community walk ... this was well worth the visit. Our guides were 2 college students, who were doing a tourism course, so this was an opportunity to give back tote community, as well as a chance for them to improve their English. The following day was a trip to see the Chimpanzees in the wild, again the time spent with them was limited to 1 hour, once you found them in the forest.
We went on later to Murchison falls NP for a further game safari, boat cruise to seethe Murchison falls from the bottom ... and from the top (the top viewing is most impressive ! ) on the 8th day we went to a Rhino Sanctuary ,.. Very much worth it. They are doing an incredible job, again, you get to spend 1 hour with the Rhino once you have found them in the sanctuary/ Al though this trip is very heavy on travel between 3- 10 hours a day, you see so much and see so much along the way ....limit your stops ie: toilet stops and getting out to stretch your legs and you limit your time on the road, and have a little more time on safari or chilling at the lodges
Our Guide Willy did the most amazing job ... knowledgeable, flexible and was always there to take a snap if you need it. If you were willing to start early, he would be up and ready too. Best advice start as early as possible (5am/6am ) as the days can be long and this way you maximise the time you will get will animals on the safaris. We couldn't have asked for a better guide than Willy. Thank you !!

MATT S
–
US
Visited: February 2020
Reviewed: Mar 21, 2020
Email MATT S | 20-35 years of age | Experience level: first safari
SUCH AN EYE OPENING AMAZING EXPERIENCE WITH THE OWNER AND MY GUIDE!!!
EVERYTHING ABOUT THIS COMPANY IS EXCEPTIONAL. FROM START TO FINISH FRED WAS ON IT. HE WAS THE FIRST OUT OF 5 COMPANIES TO REACH OUT TO ME AND THE COMMUNICATION WAS ENDLESS. EVERY TIME I CHANGED SOMETHING OR HAD A QUESTIONS HE WOULD AWNSER RIGHT AWAY!! HE WORKED WITH ME FOR 5 STRAIGHT DAYS TO PLAN THE PERFECT ITINERARY, TOOK CARE OF ALL THE PERMITS/ ACCOMMODATIONS AND HAD EVERYTHING COMPLETELY FIGURED OUT FOR ME. THIS WAS ALL DONE BY THE WAY A WEEK BEFORE I WAS SUPPOSE TO LEAVE. CANT SPEAK MORE HIGHLY OF FRED FOR HIS WORTH ETHIC AND AMAZING COMMUNICATION!!

MY GUIDE RONALD WAS THE MAN!! REQUEST HIM IF YOU CAN!! FROM START TO FINISH EVERYTHING WENT GREAT! HE WAS WAITING FOR ME IN THE AIRPORT READY TO HELP WITH WHATEVER I NEEDED. HIS COMMUNICATION WAS EXCELLENT AND ANYTHING THAT I NEEDED WAS HANDLED IMMEDIATELY. HE WENT ABOVE AND BEYOND TO ASSIST ME WITH ANYTHING NEEDED AND EXPLAINED MANY THINGS TO ME AS I HAVE A LOT OF QUESTIONS. RONALD WAS MORE THEN HELPFUL AND WAS A GREAT COMPANION AS I WAS A SOLO TRAVELER FOR 9 DAYS WITH EAJS. CANT SPEAK MORE HIGHLY OF RONALD AS A GUIDE AND FRIEND!!
Adam A. Allison
–
US
Visited: December 2019
Reviewed: Mar 20, 2020
Email Adam A. Allison | 20-35 years of age | Experience level: 2-5 safaris
A fantastic day to Jinja and Nile River
To see the beauty of Beautiful source of Nile River and to have an amazing experience of wildlife of various variety of bird, we moved with East African Jungle Safaris for a 4 day tour. At a very first sight we just saw the amazing source of this great river. After that we got into a boat- and got a chance to be so close to the vast variety of birds, as well as others. The boat driver was also very respectful to the wildlife and so he go as slow as I liked. Here also can do some more to explore or fun like guided forest walk, bird watching or tree hugging. Overall it was a great experience at Jinja. Thanks to this company for this amazing pleasure.
Raymon Drward
–
US
Visited: January 2020
Reviewed: Mar 18, 2020
Email Raymon Drward | 20-35 years of age | Experience level: 2-5 safaris
A great Visit to the Historic source of the Nile
This is incredible and breathtaking feel to see the great source of one of the longest rivers in the world starts its magnificent journey from Jinja. It covers a journey of over 3000 miles. On its complete journey it used to feed millions of animals and tribes of people. After see this just say, God is Great…!! This is a magnificently well-developed location. It is a very clear visible source as with beacons on both sides of the river bank indicating the start. As the place is also historic, visited the famous statue of Mahatma Gandhi whose ashes were also immersed in the Nile River at this point. There are also some souvenir and curio shops at this places where you can eat and drink.
At last I can only say, It is a must visit place for any visitor to Jinja, Uganda. REALLY MAGNIFICENT!!!
Allen
–
Visited: December 2019
Reviewed: Mar 5, 2020
Email Allen | 20-35 years of age | Experience level: first safari
Trekking in the lush grasslands along Murchison falls
I spent two days in Murchison Falls National Park, throughout 4 day tour booked with East African Jungle Safaris. The reserve is beautiful and filled with an abundance of wildlife, many types of Antelope, Cape Buffalo, Elephants, Giraffes, Hippopotamus, Lions and scores of exotic colourful birds. I was fortunate enough to see a Lion resting in a tree and that was one of my expectation while touring. Normally Lion do not sleep in trees.

The Nile River and the falls are outstanding with a beautiful scenery, and I highly recommend to have a trip with this river. There you will get an opportunity to see water is life with all types of wildlife making its way to the banks of the Nile to quench their thirst.

Myles Denesik
–
US
Visited: November 2019
Reviewed: Feb 28, 2020
Email Myles Denesik | 20-35 years of age | Experience level: 2-5 safaris
This is Loudest falls in Uganda
While our trekking of 4 days, we went to several locations, Murchison falls was one of them. This place really leaves upto the expectations, the gals are very powerful and marginal to see on a boat cruise that takes about 2 hours. Enroute the cruising, we spotted various wildlife including hippos, Nile crocodiles, elephants, several bird species and Buffalos.
There is the option of trekking up the falls to have a wondering magnificent view of the falls and live in the moment as u listen to the roars of the wild waters down the rocks.
I truly recommend this place, to must visit when on a safari in Uganda
Monroe Williams
–
AR
Visited: March 2018
Reviewed: Feb 27, 2020
Email Monroe Williams | 20-35 years of age | Experience level: over 5 safaris
Great Experience with Gorillas
Me and my friends decided for a trip to East Africa, and we all were very excited to do Gorilla Trekking. Our trip was organized by the experienced and oldest company named as East African Jungle Safaris. The ranges were very helpful and knowledgeable persons. They took us very near to the Gorillas, so that it would be easy for us to capture some pictures. Thank you so much to all of you guys. I would highly recommends East African Jungle Safaris to anyone. And will also come soon again here...

Disclaimer
All corporate and/or tour info is provided by East African Jungle Safaris, not SafariBookings