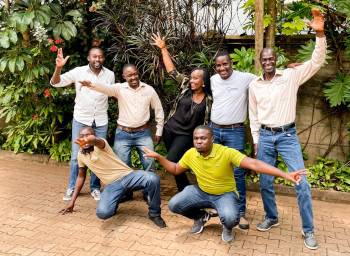 Pearl Afric Tours & Travel
5.0/5 – 57 Reviews
Office In:

Size:

10-20 employees (Founded in

2003

)

Member Of:

AUTO

, Uganda Tourism Board (UTB) & Uganda Wildlife Authority (UWA)

Tour Types:

Custom mid-range & luxury tours that can start every day

Destinations:

Price Range:

$30 to $600

pp

per person

per day

(USD, excl. int'l flights)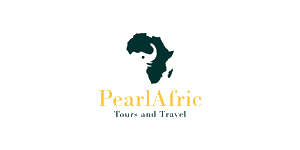 Request a Quote


for a custom tour
Your request will be sent directly to the operator
If preferred, you can contact the operator directly
Linda
–
US
Visited: August 2021
Reviewed: Sep 11, 2021
Email Linda | 50-65 years of age | Experience level: 2-5 safaris
top notch and amazing 15-day tour
My two friends and I had an amazing 15-day trip to Uganda with PearlAfric. Nearly all of our meals were included. This was a fantastic trip, and we saw so much wildlife. With covid precautions, we wore our masks and often had our temperatures checked and our hands spritzed with sanitizer.

Here is a day-by-day breakdown of our adventure:

We started with a visit to Mabamba Swamp where we got to see the infamous shoebill along with so many other birds. Cruising through the swamp, surrounded by papyrus was cool. The next day we visited Ngamba Chimpanzee Sanctuary where we enjoyed seeing the many orphaned chimps. The boat ride across Lake Victoria was wild.

Day 3 we drove to Murchison Falls National Park with a stop at Ziwa Rhino Sanctuary on the way. We trudged through the grasses and found a group of six rhinos. They mostly stayed together under the trees, but it was great to see them. Before going to our lodge – Murchison River Lodge, we stopped at the top of the falls to feel and enjoy the power of all that water exploding over the edge. You can no longer do the hike from the bottom of the falls due to safety concerns.

Day 4 brought an amazing sunrise on the Nile as we headed to the park for a morning game drive. We saw lots and lots of animals. I especially enjoyed seeing the baby kob nursing. In the afternoon we took the boat cruise upstream to enjoy the wildlife and see the falls from a different perspective. We had great encounters with lots of hippos and crocodiles. The birds were plentiful. We saw a few elephants with partially missing trunks … perhaps they tangled with a crocodile?

Day 5 was spent traveling to Kibale National Park. The scenery as you drive through Uganda is beautiful, filled with villages and farmland. I love when the children wave and yell, "Mzungu!" lol. Religion is very important here and we saw lots of churches and mosques. (Mostly we saw Catholic and Seventh Day Adventist churches.) Tea plantations were plentiful, and the people work so hard. When we got into the national park, we began seeing baboons on the roadside. At our lodge – Kibale Forest Camp – we walked the grounds and found a great blue turaco and six black and white colobus monkeys. The night sky here is gorgeous.

Day 6: we traveled toward the Rwenzori Mountains to Semliki National Park. This park is known for the male and female hot springs. Our first stop was the female hot springs, and elevated boardwalks allowed us to closely check out the area. We were in Yellowstone Uganda! The ground was bubbling with water pools, and in some areas had colorful orange, beige, and green scattered around. The calcium buildup was cool. Our national park guide, Robert, placed eggs in the boiling water while we walked around. Ten minutes later the eggs were done. We drove to the trail to the male hot spring and followed the boardwalk. This was a large pool of water with steam rising. We enjoyed our hard-boiled eggs in the rest area there. Our final stop in the area was a visit to the Batwa community. We parked on the side of the highway where a large group of villagers greeted us. Most wore colorful clothing, some sporting leaves hanging on their heads and bodies. I felt gigantic next to them. We followed them single file into the forest and to a clearing where they began playing music and dancing in a circle. We joined in.

Day 7: at 6a we did the chimp habituation experience. The habituation experience allows you to spend four hours with the chimps, in addition to the time it takes to hike to them and back. The regular visit only allows one hour with the chimps. I forgot that I'm not the best hiker and went for it. I jumped at the chance to hire a porter. They carry your bag and help you along the trail. Not only does it make my life easier, I'm helping to support the local economy. It was an experience chasing after the chimps through the forest often on non-existent trails. The chimps didn't wait for me! I enjoyed hearing the calls of the chimps and glimpses of the little guys – sometimes in the trees and sometimes on the ground. Two in our group ended up in mud up to their knees after slipping into an elephant footprint. I didn't fall, but it was exhausting for me. We returned back to the office at 1:30p. My friends loved it, but I would have been happier with the one-hour trek.

Day 8: we drove about 3 hours to Queen Elizabeth National Park. Not too far into the drive, we did a photo stop at the crater lake featured on the 20,000 ugx bill. We traveled through an agricultural area with tons of cornfields, matoke, and banana plantations. We enjoyed a 2-hour cruise on the Kazinga Channel. This was a fantastic cruise … we saw so many animals – hippos, cape buffalo, crocodiles, monitor lizards, and countless birds. A fish eagle sat on a branch enjoying his catch of the day. After the cruise, we did a short game drive and were rewarded with a mama and two lion cubs. At our home for the next two nights, Bush Lodge, we could hear grunting hippos in the water below.

Day 9: It rained overnight, so it was nice not to drive through dust clouds as we explored QENP. We enjoyed lots of animal sightings including the two baby lions again (along with waterbucks, kob, warthogs, Cape buffalo, hippos, hammerocks, frankolin, vultures, kite and palm nut vulture). We took the ferry across the channel back to our lodge since the bridge is being repaired until October. In the afternoon we drove to Maramagambo Forest and hiked to the bat cave. One of my friends loves caves and bats, although I was disturbed to read a warning sign saying the bats may carry a deadly disease with no cure. Fortunately, we were able to view them from the observation building in front of the cave.

Day 10: we traveled to the Ishasha area of QENP. This was about 70 km away on bumpy roads. We cruised through the park and were rewarded with a new species – topi (reddish brown antelope-like creatures with horns and long faces). It's interesting in QENP that they burn sections of the grassy areas to encourage new growth. Good food source for the animals. After tremendous searching, we never located any lions … in or out of trees. We did, however, see a leopard in a thicket and then in a tree. It had a fresh kob kill hauled up there. A hyena in need of a dental hygienist was also spotted. We high-tailed it out of one track when we came across a few aggressive elephants. Our guide said they were from the Congo and not used to vehicles or people and very unpredictable. Loved our stay at Enjojo Lodge with lots of resident vervet monkeys.

Day 11 was a travel day to Bwindi. This area was beautiful – we were literally driving on top of the mountain. This is a rainforest, and it had that misty look and feel, plus the temperature was cooler (ahhh). Our home was Lake Mutanda Resort, and the drive through the area is stunningly beautiful. The resort is great with fabulous views including the three volcanoes along the borders between Uganda, Rwanda and the Congo.

Day 12 was the gorilla trek. We drove to the Rushaga area. We had requested an 'easier' hike since two of us are not very athletic. We were assigned the Bweza group. I hired two porters – one to pull me, the other to push me up the trail. I couldn't have done it without them. Miel and group led us through the forest. It was a tough hike for me with all the uphill climbs. I saw the biggest earthworms in the world as we trekked through the forest. After an hour or so, Miel said the trackers were still looking for the gorillas … wtf!? Downhill was tough too, and we climbed over stumps, trudged through mud, and avoided the vines trying to trip us along the path. After 3.5 hours, we were rewarded with the gorillas. Ahhhh. It was great seeing the big silverback so strong, just sitting and eating leaves and completely ignoring us. He passed a little gas for our enjoyment. A young gorilla entertained us the whole time, hanging on top of a tree and swinging around. So cool. Several other gorillas came in and out of view, and we followed them for photo ops. The hour went too fast, and then it was back down the mountain. Along the journey back, we enjoyed our packed lunches. My legs were like jello when we were finally off the trail.

Day 13 took us to Lake Bunyonyi. This is Uganda's deepest lake and known for its fresh water crayfish (which I did not sample). The drive from Lake Mutanta to Lake Bunyonyi was stunning. We arrived at the BirdNest Resort at 1:15p, and this was the nicest place we stayed on our whole trip. Loved it. We enjoyed the company of the resident pup, Al Pacino. My friend had a go at maneuvering a canoe through the lake while I took photos. Then we all took the motorboat cruise around the lake. We got caught in a bit of rain, but the boat ride was enjoyable. We learned about Punishment Island. Until 50 years ago, when a girl got pregnant, her family would be angry and send her to this island to die. There's a single tree on the small island and no food or water. It takes two to tango, but it appears there were no consequences for the boys. The families were angry they wouldn't get a dowry for her since she was 'ruined'. In the evening we enjoyed a major thunder and lightening show from our balconies. Cool!

Day 14: we traveled to Lake Mburo National Park, the smallest one in Uganda. On the way there, we stopped in Mbarara for a covid PCR test at MBN Lab. The cost was 195,000 ugx with results in 24 hours. This was a quick and easy process. We checked into Rwakobo Rock. This area of Uganda was much drier than the other places we've been. We saw our first zebras along with a bunch of ankole cattle. In the late afternoon, we did a game drive in the park. We never made it to the actual lake, but we saw quite a few animals: impala, zebras and babies, warthogs, waterbuck, giraffes, vervet monkeys, and more. My favorite encounter was with the giraffes – we saw 7 or 8 of them, and eventually they were feeding on trees right next to us.

Day 15: our final day began with a walking safari in Mburo. This was enjoyable with more wildlife encounters including zebras, impalas, waterbuck and warthogs. They would all shift away from us as we approached, but it was cool walking so close to them. We spent a good amount of time with a group of giraffes including two youngsters. One was even nursing. Eventually we drove back to Entebbe and got our NEGATIVE covid results via email along the way. Whew! We relaxed in a day room at The Boma and had an 11p flight that evening. All went well, and we showed our covid tests 2 or 3 times to various people.

All in all, an amazing trip. I'd do it all again! Innocent, the owner of PearlAfric, was great to work with in planning our trip, and Abdul was a fabulous tour guide and driver.
Karumba
–
Visited: April 2021
Reviewed: Apr 6, 2021
Email Karumba | 35-50 years of age | Experience level: over 5 safaris
Great Experience
Everything was handled in a very professional and courteous manner.

The transport, accommodation and safari all lived up to expectation. Prim who was our Driver/Guide was very hospitable, knowledgeable and good company overall.

I would definitely recommend Pearl Afric Tours & Travel
Ela
–
Visited: January 2020
Reviewed: Feb 7, 2020
Email Ela | 50-65 years of age | Experience level: 2-5 safaris
A once in a lifetime experience with a company who knows and loves Uganda and puts customers first
We began out planning a year ahead. We got the itinerary we wanted as we were doing a few things off the beaten track . We made a few changes and nothing was a problem for Inno who smoothly did everything we asked for. The 3 week trip was faultless. Every day was a new experience. Abdul our driver was knowledgeable and experienced. His driving was fantastic and he was friendly and welcoming without being intrusive. He tweaked our timings to make sure we had the best experience and made us feel safe and special at all times. The trip surpassed our expectations- the safaris, the tracking of lions, chimps and gorillas left us blown away. The whole team behind Pearl Afric was at our service . We felt very special
Diane F
–
US
Visited: January 2020
Reviewed: Feb 6, 2020
Amazing experience - special thanks to Raymond!
What a time! We spent 2 weeks trekking, safari-ing and relaxing around Uganda and Rwanda. We couldn't have had a better time! Our guide, Raymond, was top-rate, making sure our experience was perfect. Our gorilla, chimp and monkey treks were mind-blowing. Still can't believe we were so close to the wildlife!
Iwona & Robert
–
Visited: November 2019
Reviewed: Dec 14, 2019
Email Iwona & Robert | 50-65 years of age | Experience level: first safari
Hannington - The Real Pearl of Pearl Afric T&T
The whole trip was a triumph!!! In terms of accommodations, locations, things we have seen, food we have tried, people we have met and wildlife we have been, just for a while but still, part of. To see all these animals in their natural scenery was magical. Watching gorillas in Uganda and then in Rwanda, when they are eating, playing, living basically, was the greatest and the most wonderful experience in our entire life. I fell in love with Uganda and Rwanda. Such a beautiful countries they are. But probably we was not be able to experience all these things if we would not have our Hannington. The guide, The driver, The tracker, The everything we have had during these two weeks in Africa. He made our trip unforgettable. With him we felt save and secure. Thank you Hannington. This was our first trip to East Africa but I am sure, not the last one. Get ready my friend, we will be back!!!

Leah Nicholson
–
Visited: November 2019
Reviewed: Nov 21, 2019
Email Leah Nicholson | 20-35 years of age | Experience level: 2-5 safaris
This was an unforgettable experience. Well organised and we wouldn't have changed a thing.
Everything met our expectations and more. Huntington was an excellent guide and looked after us. The gorilla tracking was unreal. We were blessed to see a family of 6 on our first day tracking, and then we counted 21 on the second day (including 4 silverbacks) when we fortunate enough to see two families meet. The lodge where we stayed (Ichumbi Lodge) was beautiful and the staff were incredibly attentive. We will remember this experience for the rest of our lives!

Tamlyn
–
Visited: October 2019
Reviewed: Nov 14, 2019
Email Tamlyn | 20-35 years of age | Experience level: first safari
Gorilla Trek
We booked our trip through Intrepid Tours, and we had such a lovely time. We were able to experience the cultrure a bit and see another side to life. We had a lovely tour guide with us who always kept us informed of what was to come, and he was very knowledgeable, friendly and stopped to allow me to take photos along the side of the roads when needed.
We had a great experience with the Gorillas, a moment we'll never forget.

Thank you very much Hannington for a great experience and life long memories.
Lynn
–
CA
Visited: October 2019
Reviewed: Oct 21, 2019
Email Lynn | 50-65 years of age | Experience level: first safari
An amazing experience!
I booked through Intrepid, but as this was a short tour a local guide was hired. A great choice! Thanks Hannington for sharing your extensive knowledge on Uganda and all the wildlife, for keeping us informed of the itinerary for the next day, for getting us safely to each destination and for ensuring we were well prepared for our gorilla trek. The trip was well organized and seamless, allowing us to just focus on enjoying the wildlife, the culture and of course the gorillas. A trip of a lifetime I won't ever forget!
Walter
–
AT
Visited: September 2019
Reviewed: Sep 20, 2019
Email Walter | 65+ years of age | Experience level: 2-5 safaris
I just returned from a great safari tour through Uganda, best organized and guided by Pearl Afric.
At the beginning I had some doubts to do this safari tour through Uganda with a local agency only and without the safety of a well known European tour operater. But at the end I can say it was absolutely no risk. Everything was well planned, organized and guided by PearlAfric. Abdul was a great driver and guide, very friendly, very helpful and always tried to fulfill our wishes. He gave us an insight view of living in Uganda, the situation of the people there and of the beauty of the country. I would like to thank Abdul and Innocent, you did a great Job.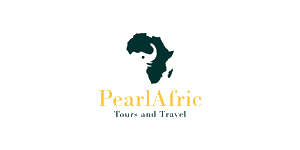 Reply
from

Pearl Afric Tours & Travel

Posted on Sep 24, 2019

We are so happy and lucky that you did a trip with us. We shall continue serving you to our best.
Louise
–
IE
Visited: July 2019
Reviewed: Aug 26, 2019
Email Louise | 20-35 years of age | Experience level: 2-5 safaris
Friendly, accommodating, safe and professional!
For many years, we have known friends who have booked travel plans around Uganda and afar with PearlAfric and every year, Innocent and his team have gone beyond expectations. This year, he, Prim, Fadul and Pamela delivered the most wonderful service helping us make forever lasting memories as we trekked across Uganda and even accommodated our plans as we wanted to head down into Rwanda. We could always email Innocent if we had a question or issue and he was super at getting back to us. In the most professional and friendly manner, he took all our requests onboard, dealt with our group changes (god bless his patience!!) and created the most amazing travelling itinerary perfect for us (students). Prim and Fadul were with us every step of the way, constantly kept us laughing, kept us hydrated with plenty of water and always gave us fantastic local knowledge of Uganda. By the end of our journey with Prim and Fadul, they were not just our heroes but friends also. PearlAfric we will be back!! Thank you Innocent and all the team - you are stars!
Disclaimer
All corporate and/or tour info is provided by Pearl Afric Tours & Travel, not SafariBookings