Seven Wonders Safaris
4.7/5 – 153 Reviews
Located In:

Size:

10-20 employees (Founded in

2011

)

Member Of:

TTB

& TLTO

Tour Types:

Customizable private tours and fixed group tours

Destinations:

Price Range:

$180 to $1,115

pp

per person

per day

(USD, excl. int'l flights)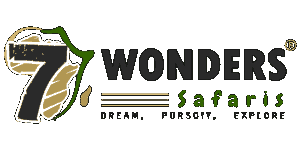 Ailsa
–
CA
Visited: July 2016
Reviewed: Aug 2, 2016
Email Ailsa | 20-35 years of age | Experience level: over 5 safaris
Do not book with this company
Do not book a tour with Seven Wonders in Arusha. In all of my travels, it was the worst experience I've ever had. This is not just a post about a bad tour company, this is a safety warning to all travellers – please do not use this company.

My boyfriend and I booked a safari to the Serengeti and the Ngorongoro Crater for 3 days and 2 nights. Our cook was great, but our guide was awful. We shared the safari truck with two lovely French ladies, and we were all told that the guide spoke both French and English – but he didn't speak either (other than a few basic phrases), which made communication very difficult.

He couldn't tell time, and kept telling us to get up for breakfast at 2:00 am (which we actually did the first morning!). He was very disorganized and always late, which decreased the amount of time we got to spend each day in the national parks. We had to set-up and take down his tent each morning to try and speed up our departure time, as he didn't know how to. He didn't spot one single animal our entire trip! And when we spotted them he would drive past more than half of them. And on our second day when I spotted a leopard, and we requested to park for a better view, he kept driving and said that we had to go home for lunch, yet proceeded to stop for antelope!!! We're not usually picky with driving, but he was honestly very unsafe and came close to hitting walls, trees and animals on the road on multiple occasions. He was always on his phone in the truck, and when he wasn't talking on it he was taking creepy pictures of the young French girl (trying to disguise them as selfies). He made the experience so bad that it brought the French ladies in our truck to tears - they called Seven Wonders several times to complain and to try and get a replacement guide, but the manager of Seven Wonders yelled at them over the phone and called them "liars" and refused to compensate them in any way.

As if this wasn't bad enough, on our last day we were scheduled to visit the Ngorongoro Crater. Our guide had forgotten to pay our tickets for entry the night before, so we were late entering and late leaving the park. Our guide on exiting the inner gate of the crater told us that we had to pay a $70 USD fee per person for exceeding our permit time. We explained to the ranger that it was our guide's fault because we arrived late, and the guide lied and said that we had threatened to fight him in the truck (3 small girls and 1 guy vs. 2 grown men!), and that we had made him stay late. When we tried to exit the last gate of the park in a taxi, we were detained because the fee had not been paid. The head park ranger agreed that Seven Wonders should pay the fee, and he arranged over the phone with the manager the he should mobile transfer the money. He never did, and as a result we were kept at the gate until after dark before being allowed to finally leave at 8:30 pm (after waiting for 5 ½ hours).

The next day, we were approached at our hotel in Arusha by the manager of Seven Wonders, along with a group of 5 other men. He told us we needed to pay him the $140 USD. We tried to calmly reason with him, but he was simply aggressive and rude, and accused us of lying. They wouldn't leave, and harassed us until we asked for the police to be called. The police warned us that these men were dangerous, and that they believed that if we didn't give them what they wanted they were going to hurt us. The police were unable to charge them unless they did first harm us, so we filed a police report and had to be driven to a hotel outside of town where we were safe.

Please be warned – these are bad people. Do yourself a favour, there are many other tour companies you can choose from.





Abil
–
QA
Visited: July 2016
Reviewed: Jul 6, 2016
Email Abil | 20-35 years of age | Experience level: 2-5 safaris
Wish I Could Give More Than 5 Stars
7 Wonders Safaris is really amazing...
They had arranged everything v needed even though it was on a short notice..
From the time we began our booking enquiry, the customer service of this company was outstanding. Ms.Evelyn was very responsive, helpful and insightful about what to expect, what to bring, where we were going and she assured us that we would enjoy our trip...

Absolutely loved our experience with "7 Wonders Safaris"

Highly Recommended !
Eduardo Morales
–
MX
Visited: August 2014
Reviewed: Jun 9, 2016
Email Eduardo Morales | 20-35 years of age | Experience level: first safari
Very fun trip, very fun guide!
Molell is great, fun and knowlodgable, 20/20 sight by the way, not easy to spot a leopard on a tree 600 meters far while driving. If you are going to Tanzania this is your guy.
Pete W
–
US
Visited: June 2013
Reviewed: Jun 8, 2016
Email Pete W | 50-65 years of age | Experience level: first safari
The Trip of a Lifetime.........
On our ten day visit to Tanzania my group of three had the distinct pleasure of having safari guide George Mollel ("Mollel") as our host. This man is amazing.
Seeing "The Big Five" in under three hours, a Croc devouring a Zebra, a Lion taking down a Hyena, a Black Rhino from 25 feet away and a Puff Adder ready to strike were just a few highlights from our unforgettable journey. One hundred fifty Lions, thousands of Wildebeest, 200 birds, swarms of Cape Buffalo, a parade of pachyderm, a pair of Cheetah, seven Leopards & a business of Banded Mongoose were just a few more animals Mollel was always able to find.
During this experience we averaged eleven hours a day on safari, took over 5000 photos & learned about Tanzania's culture, customs and history from Mollel while taking full advantage of his first class customer service.
Our Tanzanian safari was truly the trip of a lifetime & if I'm ever fortunate enough to get back to Africa to do it again, my only choice for safari guide is George Mollel. He's got the eye of an Eagle & the instinct of a tracker.
Guinevere
–
FR
Visited: May 2016
Reviewed: May 25, 2016
Email Guinevere | 20-35 years of age | Experience level: 2-5 safaris
So disappointed for this special trip, very bad organisation of 7 wonders
Hello, we did a 1 day safari to the ngorongoro crater. Everything went wrong (excepting that the car was ok)...we were supposted to be 4 and leave at 6am but the night before, we learnt we were 6, ok why not. And then a few ours later, before going to bed, we learnt we would have breakfast at 8:30 because we had to wait for another 2. I was upset because everyone knows you have to leave early so you see the animals active while it is not too hot. And by the way, all the other groups left at 6...Impossible to discuss...we would leave the Park at 5pm to 'earn those ours back'. The next day, we were still waiting for breakfast at 8:30 so the whole group was complaining! In the end we left at 9:30, arrived at the gate at 10. We were into the crater at 10:30 and went out at 15:30 because the driver did not want to arrive too late in Arusha. I was really trying to stay calm, we spent so much money on this day we dreamt about for so long...about that, in discussion with the others, we learnt that some of us paid 150$ each, others 350$ (we were in between)...they also forgot the water so we had no water and I got very sick that night (was it the food?). And to finish with, the driver only stopped when we asked him to... Please read these reviews before going with them, I wish I had done it...
James Kannan
–
US
Visited: March 2016
Reviewed: May 25, 2016
Amazing 6 day safari in Masai Mara and the Serengeti!
Words cannot express how impressed I am with Seven Wonders. Evelyn was the most responsive and reasonable operator I encountered. She worked with our price range and our itinerary of combining both Kenya and Tanzania into a 6 day safari tour. Both the Masai Mara and Serengeti were breathtaking. Our accommadations were luxury tents which were very suitable for us and our vision of what we wanted during this safari. Our guides were knowledgable and very informative. We saw the BIG 5! Our guides would communicate constantly with other guides in the park over a radio and they knew the parks very well. We cannot thank you enough for an adventure of a lifetime! We saw all different types of animals and we also were able to see the great migration as well as the calving season with thousands of zebra and wildebeests. We saw lions, cubs, african elephants, hippos, crocodiles, cheetah, leopards, rhino, flamingos, water buffalo and many more! It was an amazing experience!
Twebese
–
Visited: October 2015
Reviewed: Oct 29, 2015
2-day trip to Mikumi with 2 families and lots of kids
We took a 2-day trip to Mikumi from Dar and this included pick up and return to Dar-es-Salaam. The coordination and logistics were handled fantastically both by the 7Wonders HQ staff as well as their tour guides/drivers. We had 7 kids in the party ranging from 18mths to 17 years old so we could have been quite a handful but they managed our transportation and drives into the park seamlessly. Only possible downside was the monotony of the food provided. Nevertheless, we saw all the animals we had wished to see including a pride of lions thanks to the guides' impeccable tracking. Highly recommend.
shandy
–
Visited: August 2015
Reviewed: Aug 27, 2015
Email shandy | 35-50 years of age | Experience level: 2-5 safaris
excellent couldn't be better.
Excellent, from Evelyn to Sky our driver very professional, accommodating, always ready to answer our questions
and the last thing was that we had not seen the lions and he managed to show us the lions after communicating with various other drivers and made our day. I would recommend this to anyone who is thinking of booking a safari with Seven Wonders. Upon my request she had booked me in Tan Swiss Lodge, but unfortunately the trip advisor comments did not match our expectations. Packed lunch they gave us was disgusting, first day evening dinner was terrible, service was not unto par etc. very disappointing. Accommodation, well they crammed 3 beds into a room and didn't have space to move, or put our suitcases. AC didn't work the whole time we were there.

I would never go there again or recommend this place to anyone.

Thanks Evelyn and Sky.
Samantha
–
US
Visited: July 2015
Reviewed: Aug 4, 2015
Email Samantha | 20-35 years of age | Experience level: 2-5 safaris
Amazing Safari Experience!
Our time with Seven Wonders Safaris was excellent and a definite highlight on our trip to Tanzania! We did a 6-day lodge safari and our guide, George, had a lot of experience and passion for wildlife. I've been on a couple of other safaris and this one was definitely the best yet. I think that had a lot to do with George and his knowledge and love for what he does. Evelyn (our tour consultant) was also great in organizing the trip - she was very responsive to emails and when a couple of the original lodges were booked, she found other accommodations right away which were even better than expected. In doing research when planning the safari, there were a lot of European- and U.S.-based companies that charged a lot more for a similar (or not as nice) experience. I considered some of them since they offered credit card payment (which Seven Wonders does not), and I wasn't sure I wanted to send a wire transfer. But Evelyn is very trustworthy and the wire transfer went through without a hitch. I will definitely recommend this to any family and friends that make the journey to the quintessential safari destination of Northern Tanzania. And I definitely recommend this to whoever is reading this review!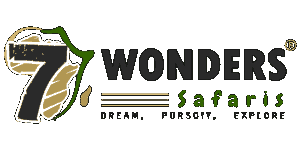 Reply
from

Seven Wonders Safaris

Posted on Aug 7, 2015

Thank you Samantha for GREAT REVIEW, But for credit card issue, we do accept the only thing is we charged 5% extra of Total amount. See part of my previous email concerning this:

On Thu, Jun 11, 2015 at 1:22 AM, Seven Wonders Safaris <tours@tanzaniasafaritrips.com> wrote:
OOOOPS, I forgot to answer your question concerning credit card, Yes, we do accept credit card but 5% of total amount has to be applied for this service.

Matt M.
–
US
Visited: July 2015
Reviewed: Jul 29, 2015
Email Matt M. | 35-50 years of age | Experience level: first safari
Perfectly planned, wonderfully executed safari adventure
Seven Wonders Safari was amazing. We worked with Evelyn for several months as we tweaked our vacation plans. She was generous with her time and was very responsive to our changing requests and questions. She made the entire planning and booking process very easy, smooth and stress free. Evelyn had great suggestions and was awesome in planning an eight day adventure. The final trip she worked out for us was well orchestrated with each successive day being better than the previous ones. The accommodations were really nice that she set up and we loved the trip tremendously. Our guide for the trip was really amazing too, which is important when you are spending so much time together. His name was Living and he was extremely friendly and well spoken. His knowledge of all the animals, birds, local culture and African history really made the trip a learning vacation. We were a little sad when we left Evelyn and Living at the end of our trip as we had all become close friends. We look forward to working with them again and seeing them in the future.
Disclaimer
All corporate and/or tour info is provided by Seven Wonders Safaris, not SafariBookings
The tours offered by Seven Wonders Safaris are subject to their terms & conditions