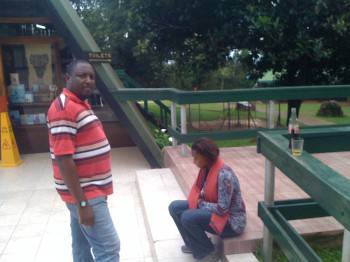 Gombe Wild Chimp Safari
4.3/5 – 63 Reviews
Office In:

Size:

10-20 employees (Founded in

2005

)

Tour Types:

Small & medium group tours (Budget & mid-range)

Destinations:

Price Range:

$50 to $350

pp

per person

per day

(USD, excl. int'l flights)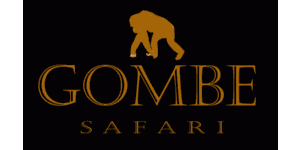 Request a Quote ›
Your request will be sent directly to the operator
If preferred, you can contact the operator directly
Kathrin
–
DE
Visited: August 2014
Reviewed: Aug 8, 2014
20-35 years of age | Experience level: first safari
More than just a safari
The safari was well organized and also flexible. Accomandation, food and time were perfect and especially our tourguide Afra. He has a huge knowledge about the animals, the wildlife nature and even above that. In addition he made the athmosphare within the group quit familiar.
Thanks a lot, it was an awesome experience for a fair price.
We can definitively recommend it.
Katharina, Friederike and Kathrin
Mika
Visited: October 2014
Reviewed: Dec 5, 2014
Great experiance
It was great, we had a lovely tour. The driver was amazing, he know at lot about nature!!
We stay in hippo camp, the place and food are excellent. The logde shut need to be upgrade (holes in wall and Floor) no furniture outside, very old.
Selous parc makes it All worth!
Kyle G
–
US
Visited: December 2014
Reviewed: Dec 28, 2014
Email Kyle G | 20-35 years of age | Experience level: 2-5 safaris
Well organized chimp trekking experience in Gombe NP
Overall we had a great experience working with Joshua and the staff at Gombe Track Safaris. We arranged everything over email, and Joshua was always really quick to respond and was also really flexible in planning and paying for the trip.

We were a bit concerned by the lack of reviews, but were pleasantly surprised with how smoothly everything ran when we got there. All our transportation was on time and efficient, and the food provided was maybe not gourmet, but tasty and filling after a long day of hiking. Gombe NP itself is a great experience, and the trekking guides there are great. Plus you have a beautiful lake to relax by at the end of the day.

The only issues we had were that our flight was a bit late and our schedule ran behind the first day, so we almost didn't get to go out and trek the first day. We had to be a little pushy with the guides to get them to go, but in the end we saw chimps both days.

Overall this is a good, honest safari operator and I would recommend using them to organize your trip to Gombe.
Renate
–
Visited: May 2015
Reviewed: Apr 9, 2015
20-35 years of age | Experience level: 2-5 safaris
The review below is the personal opinion of Renate and not that of SafariBookings.
Great safari, average food, poor accommodation..
The driver who picked us up from Dar and stayed with us the whole trip was a good, safe driver who really did an effort to make sure we had a satisfying safari tour.
The accommodation where we stayed the first two nights, cottage in Mikumi, was very poor (shower didn't work, room wasn't really clean, some windows did not have curtains, AC only worked 10% of the time) but the view was amazing. The food they served was average, if there was any. After our morning drive we only got an egg for breakfast... So our driver took us somewhere else for lunch, which was great, the food was really good and we had a fantastic view over the wildlife park.
The accommodation in which we were supposed to stay in Udzungwa appeared to be fully booked (how is that possible when you book your tour two months in advance??), but luckily they were able to place us in Hondo Hondo instead of a downgrade hotel they offered us at first. Hondo Hondo is great place to stay!
The safari's we did during the first three days and the hike in Udzungwa on the fourth day were perfect! We saw all animals you hope to see on a safari and the view on the hike was amazing (good knowledgeable guide as well)!
Overall we feel like we have paid way too much for this tour and would not recommend to book your safari's with Gombe unless they give a 50% discount on their price or give you some sort of a guarantee to arrange proper accommodation.
Yew Ken
–
MY
Visited: March 2015
Reviewed: Apr 20, 2015
Email Yew Ken | 20-35 years of age | Experience level: first safari
Unforgettable memory
Gombe Safari provides a good deal for 3D2N in Mikumi National Park. Starting from deal until the end of the trip, they manage everything professionally. My safari guide, Roman, is a knowledgeable and punctual person. He willing to share the knowledge regarding the animals, and able to explain to my curiosity about animals. He even lead us found the female lion with two little cubs in firtst day! Overall, Gombe Safari did a good job and give me an unforgettable memory in Tanzania. Those who has little time at Dar es Salaam but planning to go for short safari, I would recommend Gombe Safari as one of your choice.
Muna
–
Visited: May 2015
Reviewed: Apr 25, 2015
20-35 years of age | Experience level: first safari
Incredible trip
I went on a four-day trip to Mikumi and Udzungwa. I had booked last minute and was travelling alone and joined a couple travelling together and another solo traveller who had booked just the day before. Our guide was outstanding - he really went out of his way to ensure our comfort and was very helpful and cheerful. He also knew the park very well and we saw pretty much every animal you can imagine including a leopard! The accommodation was not luxurious but clean and decent enough for the price paid ($150 a day) and the food was good. The mud huts in Udzungwa were spartan but atmospheric and there was a great bar. Everything was well organised and we didn't have to worry about anything. Definitely exceeded my expectations.
Sarah
–
Visited: May 2015
Reviewed: May 4, 2015
Email Sarah | 20-35 years of age | Experience level: first safari
All in All a great weekend!
My safari with Gombe Track Safaris and Tours was a very spontanous decision - nevertheless the communication was good. My contact person to Gombe helped me very well as i couldn't find a place in my choosen safari to find another one for the same price.
As we started the safari the driver picked me up in time. payment was uncomplicated & there was enough space in the car.
Our driver Rajabu drove fast but safe to the national park. In Mikumi National Park he could tell us a lot about the animals and the nature & was very kind. The drivings in Mikumi were awesome! We really saw every animal which is living in this Park - Lions, Lepards, elefants, giraffs, hippos, crocodiles, buffalos, wildebeasts, antilopes monkeys and many more.

The Food was also great. We got three meals per day, which were always enough and very delicious.
Our trip at the third day to Udzungwa National Park was also very great.
Unfortunately our actually hotel was full, but the alternate accomodation was very nice as well!

All in All it was a great trip to Mikumi & Udzungwa for a reasonable price. We were a funny group of persons & our drive Rajabu was very kind & had a lot of knowledge about the nature and the parks.

I will definitely book with Gombe Track Safaris again.
Linda
–
NL
Visited: May 2015
Reviewed: May 25, 2015
Email Linda | 20-35 years of age | Experience level: 2-5 safaris
Mikumi and Udzungwa
We had a great experience with Gombe, many thanks.
The driver took good care of us and was driving very safely.
Communication with Joshua from the office went well and also the price versus quality is ok.
Do not expect luxury, you are in africa, buth enjoy every moment of this beautiful exciting country.
We advise you to end your holiday on Zanzibar thats the place to relax in one of the great resorts!
Tim and Rosa
–
US
Visited: July 2015
Reviewed: Jun 18, 2015
35-50 years of age | Experience level: 2-5 safaris
The review below is the personal opinion of Tim and Rosa and not that of SafariBookings.
the experience in the park was great, we saw chimps on both treks.
As visitors, we had the experience of being bounced around from car to boat to park without anyone really telling us what was going on. The personal touch, that we have had with other tours was not present. We never met with Joshua and never felt like our business really mattered. With the exception of the last meal, which we bought ourselves, the itinerary was followed and we enjoyed our time with the chimps. I hope that future tours are less impersonal, otherwise I would recommend saving some money and doing this trip on your own.
Johanna
–
Visited: July 2015
Reviewed: Jul 11, 2015
35-50 years of age | Experience level: 2-5 safaris
Good safari to Selous and Mikumi
We had a nice trip to Selous and Mikumi. The owner replied quickly to e-mails and any questions we had. The driver was very punctual, took good care while driving and treated the animals in the park with respect, he also had excellent eye sight and often saw animals before we did. The cook was a good cook and prepared nice meals for us. We enjoyed out trip very much, the only slight drawback was the distance between the two parks, which resulted in one day just driving to get from Selous to Mikumi, without time for sight seeing.
Disclaimer
All corporate and/or tour info is provided by Gombe Wild Chimp Safari, not SafariBookings