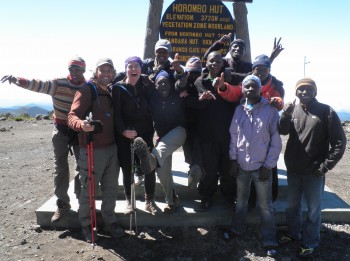 Popote Africa Adventures
4.8/5 – 17 Reviews
Located In:

Size:

20-50 employees (Founded in

2011

)

Member Of:

TATO

,

TTB

&

KIATO

Tour Types:

Custom mid-range tours that can start every day

Destinations:

Price Range:

$190 to $900

pp

per person

per day

(USD, excl. int'l flights)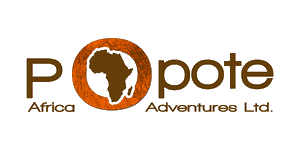 Rating Breakdown
Konrad
–
AT
Visited: August 2022
Reviewed: Sep 23, 2022
Email Konrad | 35-50 years of age | Experience level: 2-5 safaris
Amazing trip to Tanzania
This trip to Tanzania with Popote Adventures exceeded all my expectations.
Sobino helped with the itinerary and organized all the permits, accommodation and activities. We had a great vehicle, stayed at top lodges and had the best experience at the parks. We've seen all of the Big 5 and a lot more.
We had a great guide Michael who was patient and professional.
I highly recommend Popote Adventures.
Andrejs
–
LV
Visited: July 2022
Reviewed: Jul 25, 2022
Email Andrejs | 20-35 years of age
Very good experience to climb Mount Kilimanjaro!
Popote Africa did a great job starting from transfer from airport and finished with reaching summit of mount Kilimanjaro. During whole climb there was great support and positive attitude from guide, chef and porters. Couldn't ask for more. Totally recommend this company for everyone
Simona
–
ES
Visited: October 2021
Reviewed: Nov 22, 2021
Email Simona | 35-50 years of age | Experience level: first safari
Popote gifted us an amazing experience in Kili and Safari, very good job!
Popote is a great choice to do your trip to Tanzania, we did Kili climbing and Safari and both experiences were amazing ans successfull. Yuo can see they have well prepared guides and teams. They provide you with all necessary stuff and always everybody has a smile and try to help you. I feel we went back with new friends. We had a great time and surely I would call Popote travel agency again if I return to a similar trip. Definitely advisable don't doubt withe them, it will a success.
Laura et Antoine
–
FR
Visited: October 2021
Reviewed: Oct 31, 2021
Email Laura et Antoine | 20-35 years of age | Experience level: first safari
Incroyable !
Kilimanjaro and Safari with Meals: just incredible!

Popote is a local agency, with no European intermediary, and that's exactly what we were looking for. The exchange with Sabino was very easy, he was always available to answer all our questions quickly. Everything was very well organized from start to finish, whether for transfers or hotels.

KILIMANJARO
We climbed Kilimanjaro Machame route in 7 days. The whole team were great and caring to us from start to finish, with lots of attention throughout the stay.
The tent was very comfortable with good mattresses. The food was excellent with 3 hot meals a day, and plenty of it.
The ascent would not have been possible without our 2 extraordinary guides Mtey and Omari and without all the superb team of cooks and porters: Emmanuel the future guide, Jérémia the cook, Rachidi, Issa, Pau, Msorongo, Junia, Ibrahim and Emmanuel .
It has been a wonderful week by your side. Beyond a trek on the Golden Roof of Africa, it is a real human experience. We will not forget you. Neither yeyeeeee!

SAFARI
We made 5 days of camping safari (one day in Tarangire, 3 days in Serengeti and one day in Ngorongoro crater) with our French speaking driver guide Denis and our cook Ali.
Denis, a real ace at the wheel, allowed us to see many animals and observe them for as long as we wanted. We didn't expect to see so many and so close it was amazing.
The car was very comfortable, as were the tents we slept in. The campsite allowed us to be as close as possible to the animals and to hear them at night. Finally, Ali's meals were delicious.

We had an unforgettable experience with the Popote Africa Adventures team, whether for the ascent of Kilimanjaro or the Safari. We recommend them 1000%, you can go with your eyes closed and your stay will be amazing!

(automatic translation from French)

Manuel & Myrian
–
ES
Visited: August 2020
Reviewed: Jan 22, 2021
Email Manuel & Myrian | 20-35 years of age | Experience level: 2-5 safaris
Problems with the refund.
We cancelled our trekking in May (2020), before the free cancellation deadline, but they are not keeping their word. We know they are hard times for everybody, but we have been patient enough. 6 moths later, they have not made the refund and they only make excuses.
Kayla Meyertons
–
US
Visited: December 2019
Reviewed: Dec 12, 2019
Email Kayla Meyertons | 20-35 years of age | Experience level: 2-5 safaris
The perfect Tanzanian getaway from a trustworthy, local company. Choose Popote!
I chose Popote Africa Adventures for my Kilimanjaro climb after hearing great reviews, and I couldn't have had a more accommodating service on the safari. My driver, Bea'tus, was trustworthy, professional and more than helpful in providing me with the best views and sights in both Tarangerie and Serengeti National Park. He provided unique details along the way about the wildlife, plants and Tanzanian culture, had a very good sense of humor, and let me stop and look at my favorite animal (the lion - which he found two for me!) for as long as I liked.
The lodging with Popote was also stunning. One of my lodges was actually a tented lodge within Serengeti National Park. The staff were extraordinarily friendly, and the lodge was eloquently decorated with tribal prints and had full-functioning faucets so it felt just like a hotel room. I should add that I requested to upgrade from camping safari to the lodge option last minute with Popote, and Redeem and Sabino, the Popote managers, were very helpful and friendly every step of the way.
Thank you, thank you, thank you to the Popote staff for letting me see my favorite animals and getting me to the top of Kilimanjaro at 22 y/o!!! Pole pole!
Cathie
–
CA
Visited: September 2019
Reviewed: Oct 14, 2019
Email Cathie | 50-65 years of age | Experience level: first safari
Life time experience with Popote
Just come back from Tanzania with Popote company. This trip was a time life experience with a great team for ascending Uhuru Peak, via Lemosho route. Thank you for Raymond and Jamali, our guide. Also the chef Boca for his amazing food. Our server was exceptionnel and all the porters. It was a great fun until this end.
A unforgettable trip.
Frank Buruma
–
CA
Visited: September 2017
Reviewed: Dec 4, 2017
Email Frank Buruma | 50-65 years of age | Experience level: first safari
Organized four day safari and eight day Lemosho Kilimanjaro climb
Professional, experienced, caring and thoughtful. On safari or climbing Kilimanjaro; excellent accommodations, good food, great people. The guides, the porters, the owner(former porter) were everything I'd hoped for and more than I had expected. Special thanks to Rasheed, Respick, Bennedict, George and Sabino
Ashley
–
US
Visited: September 2017
Reviewed: Sep 27, 2017
Email Ashley | 20-35 years of age | Experience level: first safari
Amazing Safari Experience!
We just returned from our 6 night/7 day safari with Popote and are so happy with our experience. From the get go, Sabino made everything so effortless on our end. All we had to do was tell him what he wanted and he made it happen. We booked very last minute and he was able to accommodate us and help us get from Dar to Moshi within 24 hours. We chose the camping option and were able to tweak our itinerary slightly so that we had an extra day in Serengeti. We had our amazing guide/driver (Rashid) and chef (Morris) making sure each day was memorable and amazing. Rashid clearly loves what he does and is very knowledgeable on the animals and the different environments/landscapes that we were in. He was an amazing driver and we always felt safe with him leading the way, getting us from point A to point B. He was very dutiful and picked up on our routines and habits and made sure we always had what we needed, when we needed it. Whether it was power to charge our camera batteries, a cold bottle of water with dinner or a more flexible approach to our daily schedule instead of being on a super tight timed schedule. Rashid always made sure to never cut corners. If we were leaving a park or heading back to camp, he would make sure to take "the long way" out, as opposed to the main road, in hopes that we might stumble upon an extra animal encounter on our way out. Which we always did! Knowing that I am a photographer, he would keep an eye out for certain shots I should get and would make sure that I got a shot from all angles of each encounter, as well as made sure I was done photographing before we moved on. It's those little things that make you feel like you're really being taken care of. Our Chef Morris was amazing and he made the "camping and dining" experience so much fun. Another guy who clearly loves what he does. He was very creative with the meals, making sure one was always different (always tasty) and he made sure we had more than enough to eat! Lastly, the gear that we were provided with made our trip super comfortable and convenient. The tent was tall enough for us to stand in and provided plenty of space for 2 people. We had mattress pads and warm sleeping bags to help give us a good nights rest. Our first night we didn't have pillows, but the next morning I asked if we could get some and we had some 20 minutes later! The truck is equipped with a charging station for charging camera batteries and phones, as well as a cooler to keep your water chilled. Both of those ended up being lifesavers!!!
We learned about Popote from our friends who spent 2 years traveling the world. They used Popote for both a Kilimanjaro trek and safari and we feel so lucky that we were able to make that connection. I would definitely recommend using Popote as your guides, for whichever Tanzanian adventure you choose!
Brunet Mathias
–
FR
Visited: August 2017
Reviewed: Aug 25, 2017
Email Brunet Mathias | 20-35 years of age | Experience level: first safari
Perfect local agency
The best way to climb Kilimadjaro !!! Amazin team :) We had a lot of fun
And of course don't forget to finish your trip with a Safari
Disclaimer
All corporate and/or tour info is provided by Popote Africa Adventures, not SafariBookings