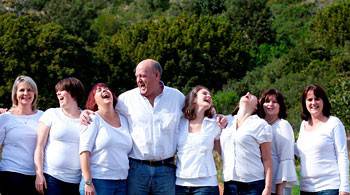 Pembury Tours
5.0/5 – 417 Reviews
Office In:

Size:

20-50 employees (Founded in

1996

)

Member Of:

Southern Africa Tourism Services Association

Tour Types:

Custom mid-range & luxury tours that can start every day

Destinations:

Price Range:

$100 to $2,000

pp

per person

per day

(USD, excl. int'l flights)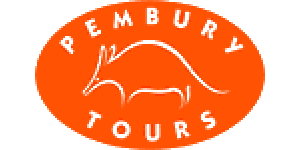 Request a Quote


for a custom tour
Your request will be sent directly to the operator
If preferred, you can contact the operator directly
Austin Z
–
US
Visited: May 2023
Reviewed: Jul 3, 2023
Email Austin Z | 20-35 years of age | Experience level: first safari
Pembury Tours, a Flawless African Adventure!
Our travel consultant Kerry arranged a flawless 14 night trip through Southern Africa for my wife and I! Three countries, four flights, a dozen tours, and countless incredible animal encounters all packaged into what we are calling the best trip of our life. Kerry was with us every step of the way, and immediately available when we needed anything during our travels. If you want the African trip of a lifetime, look no further than Pembury Tours. We cannot wait to explore more of the continent, and we know we'll be in great hands with Kerry and the whole team at Pembury.
Amy
–
US
Visited: June 2023
Reviewed: Jul 1, 2023
Email Amy | 50-65 years of age | Experience level: first safari
Heidi was an incredible operator who was personal, individualized, and truly cared.
I honestly can't thank Heidi and Pembury enough for setting up truly the trip of a lifetime. Everything was simply pure perfection. Everyone who greeted us was absolutely wonderful, prompt, friendly, and incredibly helpful. The lodgings were all outstanding and we simply loved each place we stayed. Each one had a unique something that made the experience a little special. Ilala was positively beautiful and we had a pair of hippos come have dinner on the lawn right outside our patio the first night we arrived, which was amazing! The food was fantastic, service was great, had a little bit of time by the pool, which was beautiful, and the view was amazing.

The excursions in Victoria Falls, were simply unbelievable. The operators were wonderful, incredibly welcoming, and did an amazing job with accommodating Dre's mobility challenges. The sunset cruise was phenomenal, with elephant and hippo sightings right away, and the most stunning sunset over the river. The food was delicious and the staff did a wonderful job of being warm and welcoming. The kayak trip was also phenomenal, and we ended up with a mini-safari on our way to the kayaks, getting to see a herd of buffalo and some very close Pumbas with a mom and her baby getting right up next to the jeep. The kayak operators were outstanding and did a great job of making sure they accommodated Dre's mobility - they split us up and put each of us with a guide to make sure we were safe and had the strength to steer all of the way down. Right at the end we had a very cool (but still safe) pretty close encounter with some hippos, so I was very glad I was with a guide, as we were the first kayak to find the pod. He did a great job of making sure we got up onto the shore and were safe, and we got some pretty cool pics of the hippos pretty close. The lunch was also outstanding. We loved the helicopter ride and getting that view of the falls, then our actual tour of the falls was absolutely stunning. Our guide was great, moved at our pace, and made sure we got to see everything and learn the history and about the plant and animal life in the area. The elephant encounter still has me smiling - it was incredible! Dre was able to use his walker to walk with the elephants, we got to touch them, feed them, and it was amazing to interact with such beautiful, powerful, and gentle creatures.

We honestly didn't think it could get any better and then we arrived at Inyati! While we loved all of our lodgings, Inyati was truly just special. The people were so incredibly friendly and welcoming, we were put in a beautiful room with a gorgeous view that was very accessible for Dre, the food was amazing, and the game drives were unbelievable. Our guide and tracker were absolutely outstanding and their pure passion for what they do was so clear. The first drive we got to follow lions chasing another set of lions out of their territory, which was so amazing to see, then spotted a leopard that came right up to the jeep and actually marked the tire right where I was sitting. Then we saw all of the rest of the Big Five, along with Zebras, Kudu, an elephant who broke down her tree just a few feet away from the truck and let us watch her do the whole thing, and then for the bush walk that I requested we actually got to get out of the truck right by a trio of giraffes, which we hadn't seen much of yet. It was amazing to be able to walk with giraffes! A herd of Wildabeast and Impalas also raced across the plain right in front of us as well- it was absolutely surreal to get to be in that environment with them. We had a wonderful sundowner on the edge of a hippo pool that was simply stunning.

Simbavati was also incredibly nice and we loved staying there as well. We got to see some very cool rhino sightings as well as follow a pack of wild dogs and the hunt and then found their den and got to see the pups! It was amazing. Our best male lion sighting was here as well, as we saw three brothers and got to get very close to them. We were also very excited that an entire family of elephants came right up to our deck and was eating literally just a couple of feet away from us on our anniversary - best possible anniversary gift we could have asked for!

Our stay in Cape Town was equally wonderful - the Commodore was fantastic and we loved the location. We were able to explore the waterfront at ease and enjoyed getting to go down there for dinner. It was even close enough that Dre decided to take his walker instead of scooter one evening to dinner.

Andrew was positively outstanding as a host and incredibly flexible with our schedule. Leizel, who guided my hike, was also absolutely outstanding and also incredibly flexible. While we didn't get caught in any real rain, the mountain was very cloudy on the day I was supposed to do my hike, so they both adjusted, we were able to do a tour of the city and have a local and delicious lunch with Andrew on our first day, and then when the sun came out on our second day we took full advantage and did our kayak to Boulders Beach, Andrew then took us to the Cape of Good Hope and Cape Point (where we saw an ostrich!), and then got us back to Cape Town in time for Leizel and I to hike and get a stunning and perfectly clear view from the top. It was amazing. He then gave us a wonderful tour through Wine Country the next day, which was stunning, and we added on one more tour our final day. We loved Maison Chablis and were again greeted with outstanding and friendly service.

We also so appreciate how accommodating and available Heidi was while we were on our trip. We had a couple of occasions where there were some challenges with getting Dre's scooter onto a plane or with a driver, and Heidi was on the phone at 8:00 on Saturday night and again at 9:00 on Sunday morning to get things sorted out and taken care of. She was incredibly quick to respond and available regardless of the time or need to make sure that everything went well. There are always going to be some hiccups traveling, particularly when you are traveling with the different mobility devices we have, and it was wonderful knowing that Heidi was quickly and immediately available and we weren't simply out on our own with no resources.

I would recommend Pembury Tours to anyone who is looking to travel in Africa and will definitely be using them for any future trips we take here. We are still smiling and can't wait to return! Thank you for the memories of a lifetime!
Marilyn
–
US
Visited: June 2023
Reviewed: Jun 27, 2023
Email Marilyn | 50-65 years of age | Experience level: first safari
Pembury Tours is the absolute best!
We booked a two week tour through southern Africa including Cape Town, safari lodges in South Africa, Victoria Falls and Chobe National park in Botswana. We have traveled a lot in the past but this trip was incredible and the trip of a lifetime! Heidi at Pembury was extremely helpful in planning the trip, gave great advice and suggestions and was extremely responsive throughout the planning stages as well as during the trip. The accommodations suggested were excellent and all the third party tour companies and transportation services were professional and top notch. We felt the value for the money very was good. If you want to explore Africa, contact Heidi at Pembury Tours!
Elaine
–
US
Visited: June 2023
Reviewed: Jun 23, 2023
Email Elaine | 50-65 years of age | Experience level: first safari
Absolutely Perfect!
Heidi Bedford helped plan and coordinate the perfect trip for our family. We had zero worries on our trip. We traveled through four countries and everything went smoothly. All our accommodations were A++. I am recommending Heidi and Pembury to all my friends.
Nilesh & Dimple
–
US
Visited: January 2023
Reviewed: Jun 23, 2023
Email Nilesh & Dimple | 35-50 years of age | Experience level: first safari
Kerry is the most responsive, knowledgeable and personable travel advisor we have ever dealt with !
We recently had the pleasure of embarking on a remarkable journey organized by Kerry! From start to finish, every aspect of my experience was meticulously planned, ensuring an unforgettable adventure that exceeded all my expectations.

From the moment I contacted the her, her commitment to customer satisfaction was evident. The booking process was seamless and efficient, with her guiding me through various itinerary options and providing valuable insights into each destination. Her attention to detail and willingness to customize the tour to suit my preferences truly set Pembury apart.

The tour itself was a well-coordinated masterpiece. Transportation arrangements were flawless, with comfortable vehicles and punctual drivers ensuring a stress-free and enjoyable journey. The itinerary was expertly crafted, striking the perfect balance between must-see attractions and hidden gems off the beaten path. Each day was thoughtfully planned, allowing ample time for exploration, relaxation, and cultural immersion.

One of the standout aspects of this tour was the quality of their tour guides. These passionate individuals possessed a wealth of knowledge about the destinations, seamlessly blending historical facts with intriguing anecdotes. Their enthusiasm was contagious, making every excursion an engaging and enlightening experience. Whether it was a walking tour through wine yard or an immersive wildlife safari, the guides ensured we gained a deep understanding of the local culture, history, and natural wonders.

Accommodations provided by the tour operator were nothing short of exceptional. From luxurious hotels in bustling cities to charming boutique stays in remote locations, each accommodation was handpicked for its comfort, ambiance, and proximity to key attractions. The attention paid to selecting accommodations that reflected the unique character of the region enhanced the overall experience, making us feel truly immersed in the local culture and environment.

Furthermore, the tour operator's commitment to sustainable and responsible travel practices was evident throughout the journey. They partnered with local communities, supporting conservation efforts, and ensuring that the destinations we visited were preserved for future generations. This commitment to ethical tourism added a sense of purpose and fulfillment to the trip, allowing me to travel with a clear conscience.

In conclusion, my experience with Pembury was nothing short of exceptional. Kerry's dedication to creating personalized, well-rounded itineraries, their knowledgeable and passionate guides, and their commitment to sustainable travel truly set them apart. If you're seeking an unforgettable journey filled with remarkable experiences, cultural immersion, and seamless organization, I highly recommend choosing this outstanding Kerry@Pembury. She will undoubtedly turn your travel dreams into a reality.
Colin M
–
US
Visited: May 2023
Reviewed: Jun 13, 2023
Email Colin M | 35-50 years of age | Experience level: 2-5 safaris
Amazing Trip to Southern Africa
Heidi at Pembury was terrific to work with. I booked a Travelzoo special at a safari camp in Botswana as my anchor for the trip. I then reached out to Pembury to plan the rest of the trip including stops in Cape Town, Chobe National Park, and Victoria Falls. Heidi did an amazing job understanding what we wanted and created a special itinerary for us. I proposed to my girlfriend during the trip, and Heidi helped organize the best place to do it, got me in contact with the tour guide for planning, and also had special celebrations arranged at each stop on our trip. It was a truly memorable vacation and Pembury was a very reliable partner. I would rate the trip 5 stars and recommend their services to everyone planning a holiday in Africa! The transfers were all on time, the hotel rooms were top notch, and the operators were very friendly. Thank you again Heidi!!
Priyanka
–
US
Visited: April 2023
Reviewed: Jun 12, 2023
Knowledgeable and reliable tour operator!
Had the best experience working with Anya!! She went above and beyond to help us plan and book the most memorable trip to Cape Town and Sabi Sands. Planning the trip with her was super convenient - she was always available to answer questions on email/whatsapp and even spent a lot of time with us on the phone. The logistics were planned in detail and Anya was constantly checking in with us to ensure everything was smooth. I would recommend Pembury tours (especially Anya!) without hestitation to anyone visiting South Africa - they are local, have the best rates and are fun to work with!!
Mark
–
US
Visited: May 2023
Reviewed: May 31, 2023
Email Mark | 65+ years of age | Experience level: first safari
Anya pleasantly answered many questions, was thorough, courteous, thoughtful, and very helpful.
Overall very pleased with Pembury, city guides/tours, RoVos Rail experience, safari camps and rangers and South Africa in general. No complaints.
Jose Guerreiro
–
PT
Visited: April 2023
Reviewed: May 22, 2023
Email Jose Guerreiro | 50-65 years of age | Experience level: 2-5 safaris
Simply the Best!
During 17 days (28/Apr-14/May 2023), a Group of 9 people from Portugal have joined a tailor made trip developed by myself and Ms. Heidi Bedford, from Cape Town to Johannesburg, crossing the Winery lands, Garden Route, Knysna, Port Elizabeth, Chintsa beaches, Drakensberg Mountains (Lesotho), Durban, St. Lucia, Eswatini and Kruger NP.

We are travelling a lot, but for the 1st time, I have the "necessity" to send our feedback in order to point out our tremendous satisfaction with "Pembury Tours" and namely, the Senior Tour Consultant, Ms. Heidi Bedford!!!

Since our first contact, already in February this year, till several days after the end of our tour, Heidi was an amazing person in supporting us and doing everything possible to give us a great and unique experience. We will never forget her top professionalism, kindness and dedication to our satisfaction!

Now, after the end of the tour we realize 100%, how valuable were her suggestions and tips, in fact she knows the "ground" and she is very attentive in order to introduce us the best "value for money" options.

Many thanks!

Philippa
–
Visited: April 2023
Reviewed: Apr 26, 2023
Email Philippa | 50-65 years of age | Experience level: 2-5 safaris
Very professional, knowledgeable and very attentive. Always available and quick to respond
We have just returned from a fabulous holiday in South Africa. A 3 week trip from Cape Town, down the Southern Cape and onto the garden route, ending with a wonderful 5 day safari at Madikwe National Park.
It was a memorable trip, incredibly well organised by Anya at Pembury Tours. Her knowledge and understanding of what we wanted was great and we thank her for her patience in making this such a special trip.
Everything went so smoothly and even when our internal flight was cancelled going to Johannesburg for our safari, Anya was on hand to rearrange, help us switch flights and "hot foot" us through the airport on our arrival, so we didn't miss a day of our safari - and this was on a Sunday!
We would have no hesitation in recommending Pembury Tours.
I should add that we live in the Channel Islands!
Thank you Anya!

Disclaimer
All corporate and/or tour info is provided by Pembury Tours, not SafariBookings
The tours offered by Pembury Tours are subject to their terms & conditions