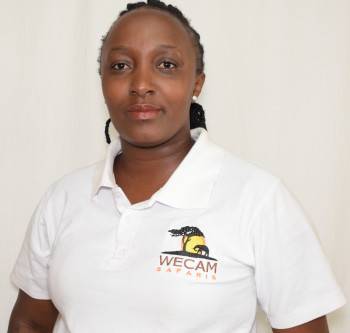 Wecam Safaris
4.5/5 – 46 Reviews
Located In:

Size:

5-10 employees (Founded in

2009

)

Member Of:

KAWT & TOSK Kenya

Tour Types:

Custom mid-range & luxury tours that can start every day

Destinations:

Price Range:

$100 to $450

pp

per person

per day

(USD, excl. int'l flights)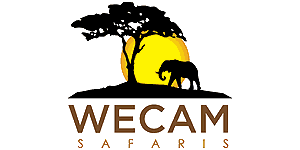 John
–
Visited: January 2019
Reviewed: Mar 25, 2019
Email John | 20-35 years of age | Experience level: 2-5 safaris
EXOTIC 10 DAYS IN KENYA


I and my friends did a 10 days in Kenya and we had a memorable Safari, the company was always there to answer all our many questions and give help, we will recommend our friends and anyone else who wants to do safari.
Shrinidhi
–
AE
Visited: August 2018
Reviewed: Sep 18, 2018
Email Shrinidhi | 20-35 years of age | Experience level: 2-5 safaris
Excellent hospitality & prompt service at 3 days safari - Masai mara, Lake Naivasha, Crescent island
Having done a lot of research and comparison of various Kenya safari operators, we chose WeCam safaris as they offered the best service at competitive rate. Ms.Mercy was really helpful and available for help through phone and whatsapp always. They also shared the details and pics of the safari vehicle, detailed itinerary which was really helpful.

They were very punctual in their pick up and drop time, very knowledgeable and always offered helpful tips. Our guide Mr.David was very helpful and a true professional. I would definitely recommend to my friends and family. Only one drawback was our stay at Enchoro wildlife camp at Masai Mara which was pathetic due to their utter lack of discipline and time sense. I suggest WeCam safaris to find an alternative camp.

The stay in Lake Naivasha at Taphe resort was amazing.

Overall, the service and hospitality was amazing. Definitely recommended.
Annah
–
Visited: May 2018
Reviewed: Jul 23, 2018
Email Annah | 20-35 years of age | Experience level: first safari
Beyond our imangination
I and my hubby planned a safari using wecam safaris for our honeymoon. I was worried because i wanted this to be our best moment but surprisingry it was beyond what we were expecting. everything went well as planned our contact person was always there to listen to us and advice.
Thank you Wecam safaris team.
Andy + Dagi
–
DE
Visited: August 2017
Reviewed: Aug 27, 2017
Email Andy + Dagi | 50-65 years of age | Experience level: over 5 safaris
All promises were respected
We enjoyed our 14-day safari with wecam safaris and our Tourguide Peter very much. Already from the first contact in January 2017 Mercy always took care of us and also the repeated change of the tourpans she always remained conservative and helpful. This continued after the arrival, where we were received in a friendly manner. Our Tourguide was always there for us and gave us spectacular highlights. All in all it was a great safari, which I would organize with wecam safaris at any time. Thanks to Mercy, Guide Peter and the whole team of wecam Safaris. We will definitely be back!

Greetings
Andy + Dagi
Per
–
SE
Visited: December 2016
Reviewed: Dec 11, 2016
Email Per | 35-50 years of age | Experience level: over 5 safaris
Excellent and pleasant day-trips to Lake Naivaisha and Nairobi national park
Me and and friend asked Wecam to arrange a weekend-safari around Nairobi. The first day we went to Lake Naivasha visiting Hell's gate national park and taking a boat trip on the lake. The second day was only a half-day due to an afternoon flight back to Sweden, and was spent in Nairobi National park. Communication with regard to both booking, setting the time and place for pick-up etc. was both efficient and quick. We were picked up on the time decided and dropped off at the hotel/airport as scheduled. The service during the tour was very good. Both of our lunches were both good and socially rewarding. I especially want to give thanks to our driver and Judy for such a nice company during our two days together. The driver's driving skills as well as his knowledge about wildlife was impressive. I have already started to think about my next visit to Kenya and my dream to visit Tsavo, and will definitely leave that trip in the hands of Wecam.
Rick
–
US
Visited: November 2016
Reviewed: Dec 8, 2016
Email Rick | 50-65 years of age | Experience level: first safari
A great Safari at a reasonable price
We did a 7-day mid-range safari in Kenya and Tanzania. It was great to get a flavor of a bigger area, though the distances and different countries to provide some challenges.

Let me start with communication. Mercy is great at keeping the dialogue going, answering questions, and moving the process of booking then being on Safari flowing. She gave me her cell number and offered to take calls at any time, though that was not necessary as email was sufficient.

The most important thing to remember in the process is to be flexible. Issues can arise, but be willing to roll and let the operator work them out. Our trip was not without our share of issues but nothing that slowed us down and they all are minor blips on the overall experience. An important thing I have learned from decades of travel is that the important thing for a tour operator is to handle anything that arises, and Mercy and Wecam did that well. Another thing to keep in mind is that the distances are rather large and travel time can be significant. Traveling from Maasai Mara to Serengeti is basically a whole day affair; we actually crossed on foot one day, but the official immigration offices are miles away. Just be willing to accept this as a cost of the adventure.

Our driver/guides were both excellent, Peter in Kenya and Oswald in Tanzania. They communicated well with us, were amazing at locating animals, and were always ready to help make things flow smoothly. When we booked, I looked at Lake Nakuru as being perhaps a bit of a throw-away park, but we actually saw more variety of wildlife per hour than in any of the bigger name parks. Within the first 30 minutes in Lake Nakuru my wife had a bigger smile than she has had in years. All of the parks, Lake Nakuru, Maasai Mara, Serengeti, and Ngorongoro, had moments that we will never forget, and a much of that is due to the quality of the driver/guides.

The trip exceeded our expectations. The facilities were all equal or better than we expected, everything was as communicated and expected, and we had a thoroughly enjoyable experience.
Julio
–
Visited: June 2016
Reviewed: Aug 1, 2016
Email Julio | 20-35 years of age | Experience level: 2-5 safaris
wecome safaris is awesome with great people guys who will give the best to their individual clients
Kenya southern game parks tour

I recently returned from an 8 day tour of Kenya's southern game parks with my family. The tour exceeded my expectations. We had an excellent consultant John McMuhoro who was always on time, friendly and knowledgeable about the parks and the animals in it. He worked hard to get us to see as many different animals as possible. We chose 3 star accommodations and each one we stayed at was excellent. The rooms were clean and modern, the service was outstanding and the food was good too.
I would recommend Wecam Tours and Safaris to anyone who is interested in doing a similar tour.
Anne and Jasper
–
NL
Visited: November 2015
Reviewed: Dec 28, 2015
Email Anne and Jasper | 20-35 years of age | Experience level: 2-5 safaris
Wonderful experience 11 day safari
We absolutely loved our 11 day safari through Kenya and Tanzania with Wecam safari. Mercy is very nice and professional, she arranged everything perfectly and checked in with us all the way through our trip to see if we were happy.
We chose this company because they had a perfect combination of basic tent travel and nice lodges/hotels for a very good price and were happy to change the itinerary for us.
One thing you should know though is that all the budget safari companies work together, so we were put in the same car with people from other companies due to low season. We were the only people who did the 11 days so we changed drivers 4 times, which was a bit much, but they were all very good. Especially in Kenya we felt very safe with Peter and Patrick who drove very well and are also good animal spotters. During our trip I got sick and Peter was so helpful to bring us to a doctor late in the evening for which he had to drive an hour through a national park though he hadn't even eaten his dinner yet.
Our favorite parts of the trip were Masai Mara, where we were able to get to the animals very closely. At Amboseli it's a little harder to spot animals, and the Kilimanjaro often hides behind the clouds but the kibo safari camp was one of the most beautiful camps I have ever seen. Then the pinched tent camping inside Serengeti and Ngorongoro definitely was one of the most adventurous and amazing things we've ever done!
So altogether we were extremely happy with our trip and would definitely recommend Wecam safari!!

Göran
–
SE
Visited: November 2015
Reviewed: Dec 3, 2015
Email Göran | 35-50 years of age | Experience level: first safari
Very good budget safari operator.
I was in Nairobi on a business trip and only had Saturday and Sunday to do day trips. After checking with other safari operators i selected Wecam safaris - they were very accomodating to the fact that I only could go on specific dates and had a competitive price. On Saturday we went to Lake Nakuru - i don't have much safari experience but I thought it was a great park, and the driver was an excellent animal spotter. But be advised that the drive to Lake Nakuru is long - you're in for a long day if you do it as a day trip. On Sunday we went to Nairobi national park. A very nice experience, and again the driver proved himself to be an excellent animal spotter. We then went to the David Scheldrick elephant sanctuary, the giraffe center, and Karen Blixen's museum. A perfect day and the people at Wecam were very friendly and a great company.
Rashaad
–
Visited: September 2015
Reviewed: Nov 2, 2015
Excellent service and great value
The 4 of us went on the 7-day safari by Wecam stretching from Nairobi to Lake Manyara to the Masai Mara, crossing into Tanzania and exploring the Serengeti and Ngorongoro crater. From our research online, we were hard pressed to find a tour that covered this much in Tanzania and Kenya with the relative comfort in accommodation (i.e. not pitching our own tents!) that we were looking for. Wecam's tour provided great value for money and they certainly delivered on their promise.

Their customer service was largely handled by a lovely lady by the name of Mercy, who was very quick to respond, able to answer our detailed questions on accommodation / itinerary, and generally a very helpful and courteous person to interact with. Thus from a management perspective, Wecam was able to meet almost all our needs - the only element that fell short of our expectations was their requirement to have the entire payment of the tour paid upfront (as opposed to an initial deposit and the remainder paid at the end). Luckily for us, we finished the tour highly satisfied with what we received.

Regarding the tour itself, we had two professional and seasoned drivers / tour guides covering each half of the trip (Kenya, then Tanzania). We particularly enjoyed our time with Peter (Kenyan half of the trip) who demonstrated a rich experience of these great national parks, animals, and local culture, but also shared a good sense of humour, kindness and friendliness. Both our tour guides were also registered with their respective country's tour operator community, providing them access to a radio and transmitter through which they could communicate any interesting sightings or call for help with breakdowns. We were lucky enough to see all the big five, but their radio communication in particular ensured we saw plenty of lions, a rare sighting of two leopards (being chased by buffalo!), four tiny cheetah cubs and more spectacular sights.

They also built in time for a few optional activities (such as a cycling / walking tour up to a picturesque gorge, time to explore souvenirs, and a visit to a local Masai village). The tour cars were the same models we saw most tour operators using and were reasonably comfortable and had a pop-up roof which offered great visibility / photo ops. Be warned that there are two days which involve particularly long periods of travelling in the car (~6hrs not including the game drive), but this is just a reality of having to cover large distances; not a reflection of Wecam. Many of the roads were very dusty and gravelly, so we actually recommend face-masks just for that reason; but again, this is advice for travelling through these parts of Kenya and Tanzania, not commentary on Wecam as an operator.

Accommodation was at the level of comfort we expected, with a decent hotel in Nakura and comfortable lodge at Ngorongoro. The tented campsites in Masai Mara and the Serengeti were a bit more basic, but contained beds, private bathrooms and electricity in the evenings and mornings which covered our essential needs at least. All meals were covered in the tour price and ranged from decent to delicious.

My entire group was very happy with our safari; it goes without saying the Masai Mara, Serengeti, and other parks we visited were spectacular and, at times, breath-taking places to visit. If these are the destinations you would like to explore, we would be happy to recommend Wecam as an operator that gives you great value for money with good people working for them, altogether delivering an excellent service.
Disclaimer
All corporate and/or tour info is provided by Wecam Safaris, not SafariBookings