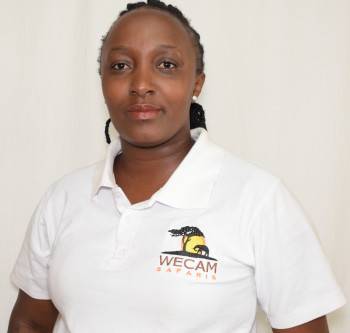 Wecam Safaris
4.5/5 – 46 Reviews
Located In:

Size:

5-10 employees (Founded in

2009

)

Member Of:

KAWT & TOSK Kenya

Tour Types:

Custom mid-range & luxury tours that can start every day

Destinations:

Price Range:

$100 to $450

pp

per person

per day

(USD, excl. int'l flights)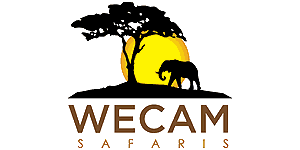 Rating Breakdown
Baudard
–
FR
Visited: August 2022
Reviewed: Dec 12, 2022
Email Baudard | 50-65 years of age | Experience level: first safari
No attention, bad material, bad hotel
We paid 1000 euros more than the price!!! No refund because Wecam safari and especially Mercy are not honest. They keep your money and give you bad hotels. Don't take the bad company. Our vehicle was not able to do the trip, the driver was not French , as we paid and the hotel are so so fad, immigration people..they are not professionals and not honest.
Moret
–
FR
Visited: August 2022
Reviewed: Dec 3, 2022
Email Moret | 50-65 years of age | Experience level: first safari
Thieves
Wecam is a bad company that scams its customers. We trusted Wecam for a 15-day safari, but Mercy, the director of Wecam, stole from us. She gave us a bad SUV that broke down. We paid for a French guide we never had and unacceptable accommodations worthy of squatters!!! Mercy was supposed to pay us back for an abusive night in Nairobi and finally, she kept all of the money back for the hotel.
Mercy is a thief and the company is an unreliable and thieving company. FLEE Wecam Safari. Thieves.

Mark
–
EG
Visited: September 2016
Reviewed: Jan 15, 2017
Email Mark | Experience level: 2-5 safaris
Wecam: Highly responsive, okay service, some missed key details
Wecam was mostly good but got quite a few significant details wrong, so I give them 3 stars to make a point that the operator in a situation like a Kenya/Tanzania safari trip should come with strong experience, clear recommendations, and quality equipment to soothe over the difficulties of a trip like this. Wecam overall provided okay service, were honest and responsive, but fell short on the details. I emphasize the details missed below.
Starting with the positive, Wecam was the most responsive of the operators contacted, which counts for something. They also were honest enough to pay for an error in a flight booking that I showed via old emails was there fault. While that represents missing a detail, on the flip side, they were honest enough to pay for the flight even having already paid for the safari in full at that point. So the positives of their service along with one strong lifts them from below average.
We chose a safari and beach vacation. The first vehicle assigned for our safari was the oldest we saw around and a bus rather than jeep-style, better suited to the terrain. More importantly, the windows did not shut well to keep out the cold morning draft (which the limited heat could not offset sufficiently) or dust, with one periodically even falling out when I opened it to take photos. Nor did it have air conditioning as an option to keep drafty windows closed and prevent my girlfriend from coughing from a mild allergy to the dusty road. The second vehicle assigned in Tanzania was significantly better, though it may have been a governmental requirement. It also lacked air conditioning, plus the trunk stopped working, which would have been a big problem if we were more than two people. The first vehicle advertised that it had wifi, but they didn't send the driver with the wifi unit so that it could work. The second vehicle didn't advertise wifi onboard though the driver had the unit, and didn't clarify it was available until we were out of range of towns anyway and then ran out of airtime promptly and couldn't get it back working. The first driver wasn't that great with English or explanations, although the second one was outstanding, raising Wecam from two stars.
Another significant detail missed was that I specifically made it a much more expensive two-country safari to see the Great Migration in action, which was heading from Masai Mara to the Northern Serengeti. However, they had the itinerary skip right past the Northern Serengeti. Good thing we were lucky enough to see a decent number of wildebeest including a river crossing in Kenya and so many lions in Central Serengeti, or we'd feel really miffed.
There also were problems with estimating time. Drivers generally under-estimated amount of time to arrive, while the central office person initially estimated our timing to arrive at the airport four hours early for merely a domestic flight. The second driver was better at estimating time. Wecam booked internal flights without engaging us as requested with respect to flight time, they ignored one message with a specifically-requested time that was available, and they communicated a slightly incorrect flight time. They also put us at a hotel a 90-minute drive away from the airport after a long day of driving and flying when much closer options were available, even if without quite as nice a beach, turning a long, tiring day into a late, exhausting one unnecessarily. Wecam did not provide clear recommendations from among mid-range hotel options, forcing me to try to review choices and advise though without sufficient time while working a busy job to check accurately, leading to staying in a couple second-best stays among the second-rate places.
Overall, there were a number of positive elements in their service and strong responsiveness. For the price paid though, I expect stronger assistance with providing recommendations and smoothing out the details.

Ito
–
MV
Visited: February 2019
Reviewed: Feb 25, 2019
Email Ito | 35-50 years of age | Experience level: first safari
Good tour with friendly assistance
Overall experience was satisfactory.
From the beginning of booking to the end of tour, Mercy, the tour agent was very supportive with providing decent information. Itinararies of the tour was slightly different/changed from the original but was pretty satisfactory reorganized. Drivers of tours both in Kenya & Tanzania were very friendly and well informative.
Some areas could be improved as below
-provide more detail such as who is coming to pick me up, where exactly take off the shuttle bus
-driver should know the name of guests / I came to pick you up (to avoid picking up wrong guests)
-upgrade chairs for camps in Tanzania / other tours had much better chairs
-lake Manyara NP must be visited before Serengeti as the original itinarariry. After Serengeti & Ngorongoro, Manyara gave less opportunities to see animals due to higher trees.

However, overall good experience & recommend to my friends.


Moumita
–
IN
Visited: August 2016
Reviewed: Dec 27, 2016
Email Moumita | 20-35 years of age | Experience level: first safari
A great first time safari in East Africa - thank you Wecam
I really feel it is almost a moral duty now to write an honest review, because such reviews helped us a lot to plan our safari in the first place.

We (2 people) went on a safari of Kenya and Tanzania in August 2016. It was a 12-day itinerary. Merci was very patient with our queries etc and throughout the arrangements. The safari overall was great, smooth, well co-ordinated and we thank wecam for the same. We loved our guides Gibson (very smart, knows where to get what and showed us the best in Masai Mara), Peter (exceptional hospitality towards visitors) in Kenya. Our guide Humphrey in Tanzania was also good but needs to be a bit more organised and careful (he got us a ticket from traffic police for speed and once forgot his wallet etc in the Twiga campsite, luckily we found it). However, Humphrey also showed us some exceptional sights in Tanzania parks and had deep knowledge of wildlife.
Also a couple of things for future travellers' benefit - 1) we tried to customize our itinerary dropping Nakuru and fitting in Naivasha etc. creating some route which none of the operators had. It creates a mess, because their logistics people will eventually follow the one they have been following. So, best to stick to their route and may be work with the number of days etc. 2) Before the start of safari, check and confirm with them/Merci all the places of accommodation so that there are no last minute confusions or inadvertant changes.
Our stay arrangements were very good, wecam provided a good blend of stay options.
Overall, it was a most memorable experience and we sincerely thank wecam team.
William J
–
NL
Visited: April 2015
Reviewed: Jun 10, 2015
20-35 years of age | Experience level: first safari
Nice Budget Safari Services
I and my wife had a nice time in Nairobi Kenya.We visited several places. Mara and Amboseli and the tours were nice. accommodations on the budget tented camps was good for our budget.
Lussi jeo
–
IN
Visited: April 2019
Reviewed: May 28, 2019
Email Lussi jeo | 20-35 years of age | Experience level: first safari
Exilent
Safe and secure your with the wecam safaris as they are very good in the services
Nicholas Kennedy
–
Visited: April 2019
Reviewed: May 20, 2019
Email Nicholas Kennedy | 20-35 years of age | Experience level: first safari
Nice Trip
Nice Trip, Nice TripNice Trip Nice Trip Nice Trip Nice Trip Nice Trip Nice Trip Nice Trip Nice Trip Nice TripNice Trip
Nic
–
JP
Visited: April 2019
Reviewed: Apr 2, 2019
Email Nic | 35-50 years of age | Experience level: first safari
Amboseli safari
Trip was amazing. Everything went as advertised, pick-ups from Nairobi and hotels were on time, hotel was fantastic, and service was excellent. Game viewing was also amazing thanks to Isaac, who knew all the trails from the back of his hand.
Overall, fantastic experience and will definitely be using Wecam safaris for future bookings
Amit Fabio
–
Visited: July 2015
Reviewed: Apr 1, 2019
Email Amit Fabio | 20-35 years of age | Experience level: first safari
The Best wonderful safari experience
From our 1st email everything went totally smoothly with wecam Safaris. We arranged a 4 park safari and it was perfect in every way.
We were met at the airport byJohn from the office and he explained every thing to us with a big smile.
Disclaimer
All corporate and/or tour info is provided by Wecam Safaris, not SafariBookings