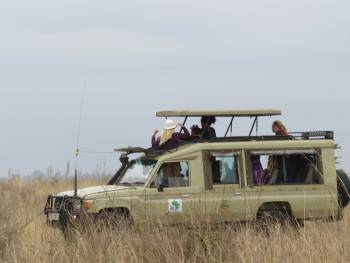 Kenya Bush Expeditions
4.6/5 – 47 Reviews
Office In:

Size:

5-10 employees (Founded in

2013

)

Tour Types:

Customizable private tours and fixed group tours

Destinations:

Price Range:

$100 to $300

pp

per person

per day

(USD, excl. int'l flights)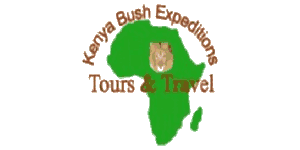 Request a Quote


for a custom tour
Your request will be sent directly to the operator
If preferred, you can contact the operator directly
Rating Breakdown
Amanda Gant
–
US
Visited: October 2023
Reviewed: Nov 16, 2023
Email Amanda Gant | 35-50 years of age | Experience level: 2-5 safaris
Great customization and guide
We were able to go on a 2-day safari with just the two of us, me and my husband. Private. I loved that they let me pick the hotel for the overnight, and it was lovely. I recommend "La Maison Royale Mara Camp" as you can watch the animals moving in the bush during your breakfast. The site is beautiful. Back to Kenya Bush Expeditions. They made me feel very confident during the paying, they answered any questions I had via WhatsApp. The guide himself ended up being very friendly, fun and professional. It was a lovely safari, and I recommend Kenya Bush Expeditions to all. I had gone on one other safari in Masai Mara in 2019. It was a group tour, and was the most affordable option. This option I have taken in 2023 is a private tour, and does not cost much more at all. I say, go for it.
John
–
Visited: September 2023
Reviewed: Oct 28, 2023
Email John | 50-65 years of age | Experience level: first safari
Very good
My dealings with Kenya Bush Safaris were excellent from initial contact until after our safari had ended. Our driver turned up at the agreed time, drove us to the Masai Mara and we had 3 excellent game drives - one the afternoon we arrived (though our driver did a detour en route to the hotel when he spotted a herd of buffalo). Our driver was excellent. He was good company, knowledgable and wanted us to have the best safari experience we could. Kenya Bush Exhibitions also arranged a hot air balloon ride (at a cost cheaper than what the hotel was charging) which I would highly recommend.
My only criticism would be that on our last morning we wanted to see if we could see some giraffes in the wild as we didn't manage to see any previously. To be fair we did try but not for very long. Instead we were taken on an optional visit to a typical Masai village. We were stunned to be charged 3000KES (about £15) per person for the visit. The chief who greeted us said after the tour we would visit the gift shop and then invited to make a contribution to their education fund. As we were leaving Kenya the following morning we had very little Kenyan shillings left and even less when we left the village. They seemed very adept in extracting money from the tourists! We would have preferred our time looking for giraffes rather than going to the Masai village. In our opinion, as it was an optional visit, we should have been given the choice and certainly advised about the entrance fee. We felt put on the spot as once we had arrived we were committed to the visit.
That was the one issue we had on the whole tour and would not want anyone to think that it somehow ruined our experience. It didn't. We just felt we should have had the option of how we spent our last morning and what to expect should we have chose to visit the masai village.
Inke
–
DE
Visited: October 2023
Reviewed: Oct 26, 2023
Email Inke | 35-50 years of age | Experience level: 2-5 safaris
Extraordinary Tour with the one and only Tony Cruize
We've had a 4-day trip from Nairobi to Amboseli, Tsavo West and east, ending in Mombasa. With our guide Tony Cruize it was so special! He knows all about Kenyan wildlife, is an excellent driver and passionate musician. It was an extraordinary experience!
GIOVANNA
–
IT
Visited: September 2023
Reviewed: Sep 18, 2023
Email GIOVANNA | 50-65 years of age | Experience level: first safari
4 day safari Amboseli Tsavo West/East
I did a 4 day safari to Amboseli, Tsavo West and Tsavo East National Park.
It is an one-off experience.
I did the safari with Kenya bush expedition, my tour guide was Joseph, a brilliant guy with a good knowledge of the animals and the savannah, I have learnt a lot from him
I do recommend the safari to everyone.
Giovanna
Max
–
DE
Visited: August 2023
Reviewed: Aug 20, 2023
Email Max | 20-35 years of age | Experience level: 2-5 safaris
The review below is the personal opinion of Max and not that of SafariBookings.
Good guide but contracts not honored
I booked a tour (2 days Safari Maasai Mara). Did the 50% prepayment.
One day the company owner contacted me telling me that park fees got raised and that he wants me to top up my fee about another 80USD per person.
I told him out of generiosity, that I can take over 50% of the increased fees, because thats his business risk and not mine (and package+price was already negotioated).
He declined and didnt even try to find a good solution here, just wanted me to take the whole fee. As client paying hundreds of Dollars for that tour already, that behaviour just felt really wrong and "greedy".
So just wanted to warn you that if you book with that agency, you might end up paying for additional stuff that was not negotiated (maybe he will also charge you for inceased gas prices, who knows.)

Tour itself was good. We had a great guide. Just be careful with your prepayment. Cheers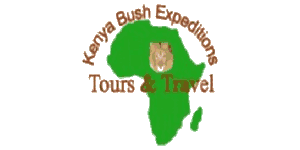 Reply
from

Kenya Bush Expeditions

Posted on Aug 22, 2023

Dear Sir,
WE tried our best to give you the best tour. You gave agreed this. The government increase was announced at the last minute. Such fees are covered by the client. We had contacted you to cancel the trip but you insisted we continue with the tour. Kindly be candid and tell the whole story. We tried our best to give you the best tour.
Rommie & Masai
–
US
Visited: April 2023
Reviewed: Jul 15, 2023
Email Rommie & Masai | 20-35 years of age | Experience level: first safari
Amazing Experience and very knowledgeable tour guide
From the moment Amos picked us up from the airport we felt like he was a friend who was showing us around. He is so knowledgeable and very punctual. Every day my husband and I had a great time. Thank you Amos this was a great experience for our honeymoon.
Dave
–
NG
Visited: June 2023
Reviewed: Jul 13, 2023
Email Dave | 35-50 years of age | Experience level: first safari
The review below is the personal opinion of Dave and not that of SafariBookings.
Nairobi Park 1/2 day tour----The Gilligan's Island 3 hour tour.
It was advertised as a 4-5 hour tour, it was less than 3 hours in the park.

Our expectations were not high so the bar was set low and they couldn't even meet that.

After everyone was picked up at 1:30 we were told "all the animals are asleep now and the best time to start is 3 pm." So to kill time we drive to a small souvenir shop/snack place for about an hour.

First question is if there nothing to see until 3 then why not pick us up at 2:30 instead of 1:30? Obvious answer---to take us to some place to spend money where I suspect the driver and/or company is getting a kickback. THIS ANNOYED ALL THE PASSENGERS (we talked about it) since it was very obvious what was going on.

So we get to the park entrance at 3 and by the time everyone has paid the entrance fee we head in around 3:20. Funny thing is there were numerous vehicles in the park already and we pass a few LEAVING. Didn't they know the animals were all asleep when they arrived a few hours ago? lol.

Long story short what we saw was: Virtually nothing, certainly nothing of interest until 30/40 min. in when we saw a pride of lions sleeping (they should be awake, don't they know what time it is?). There were long stretches of nothing but in the end did see both black (2) and white (2) rhinos, lots of zebras and 3 giraffes only because we happen to see them far off and luckily they were headed in our direction so we stopped and waited. We pass that area 30 min. earlier or later and we don't see them. We also saw lots of Impala, one Ostrich, a couple of hartebeest and 3 hyenas.

They tell you up front in their ads there are no elephants so we knew that.
All we saw of the "big 5" was Lions and Rhinos so no leopards or buffalo either. Also no cheetahs, wildebeast, Hippos, baboons or crocodiles or well....anything else. Of course there's luck involved and no one should expect to see everything but this was pathetic. We headed out of the park before 6 pm so the tour was less then 3 hours long.

The whole thing was more like a Gilligan's Island 3 hour tour gone wrong then an interesting African safari of any kind.
Swati
–
IN
Visited: July 2023
Reviewed: Jul 3, 2023
Email Swati | 20-35 years of age | Experience level: over 5 safaris
Memorable experience
This was our first time in Kenya and we planned to visit 3 National Parks - Maasai Mara, Amboseli and Nakuru in 5 days ans 4 nights. Our driver Steven was well experienced and made the sighting of the Big 5 + others truly memorable. He knew the right places to go to and never complained about getting tired even though we had a slightly rushed itinerary.
There were days when he drove 7 hours straight after a 3 hours game drive, and made sure we reach the next destination in time.

We had enquired at a lot around but Kenya Bush gave us the best price and was flexible in customising the itinerary for us. Super reliable and flexible in terms of payment. We took a complete package with stays, meals and game drives and loved the overall experience.
Rashmita Samrai
–
Visited: June 2023
Reviewed: Jun 25, 2023
Email Rashmita Samrai | 50-65 years of age | Experience level: first safari
Excellent and clear communication. The tour was exactly was requested. Good price, great driver.
John, organised the itinerary including hotels as per my request. The price was reasonable: 4 adults, 5 nights, Masai Mara, Nakuru & Naivasha. All went very smoothly from pick up to the final return. The driver, Joseph, also wildlife spotter was excellent he worked really hard to spot the Big 5 and much more for us, we saw so many animals and birds, it was fantastic. We arrived quite soon after 2 seperate kills, with 2 cheetahs and a pride of 14 lions. Joseph was always timely, following the itinerary as planned. He drive with caution and our safety at all times.
Sai Kayal
–
US
Visited: June 2023
Reviewed: Jun 15, 2023
Email Sai Kayal | 50-65 years of age | Experience level: first safari
My first safari experience
My communication with John was great, he always replied to all my questions promptly. He assigned Bonieface as my Guide, he is a wonderful person always replied to our queries during the 7 day tour with a big smile and very knowledgeable . Shared his knowledge about the animals we came across with us. My family loved the safari tour with Kenya Bush Expedition. Would live to go again.
Disclaimer
All corporate and/or tour info is provided by Kenya Bush Expeditions, not SafariBookings