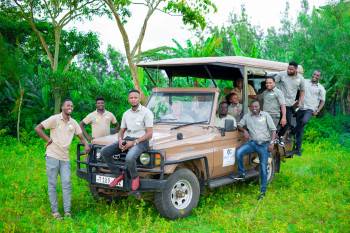 Shemeji Safari Tanzania
4.9/5 – 272 Reviews
Offices In:

Netherlands

Size:

10-20 employees (Founded in

2015

)

Tour Types:

Customizable private tours and fixed group tours

Destinations:

Price Range:

$180 to $800

pp

per person

per day

(USD, excl. int'l flights)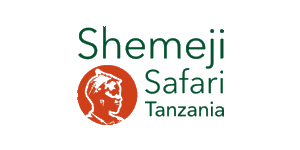 Request a Quote


for a custom tour
Your request will be sent directly to the operator
If preferred, you can contact the operator directly
Rating Breakdown
Filipa & Carlos
–
PT
Visited: August 2022
Reviewed: Sep 10, 2022
Email Filipa & Carlos | 20-35 years of age | Experience level: first safari
Very good experience.
Our overall experience was very good. We felt taken care of at all times, and the facilities along the trip were good.
From the back office support, to the Safari staff, and particularly the driver, were very welcoming and friendly.
Adam the driver made our experience very good, with his knowledge about everything, but also his attention and availability.
In summary, we would do the Safari again with Shemeji, and we definitely recommend it to other people.

Anny
–
SE
Visited: June 2018
Reviewed: Jun 26, 2018
Email Anny | 50-65 years of age | Experience level: first safari
Very skilled as well as pleasant and easy to deal with.
The process of deciding the safaritour, Payment and other administration were very smoth and easy.

Out guide at the safari, Omari, were very skilled, friendly and really did the best for us. We saw more animals than expected as Omari knew where to find them and did not give up searching for them. Out great cook Godson serverad great meals every day.
The only thing that could have been better was the standard of the car.
We can highly recomend Shemeji.
Rodrigo
–
US
Visited: December 2017
Reviewed: Dec 30, 2017
Email Rodrigo | 20-35 years of age | Experience level: 2-5 safaris
5 Days Tarangire, Manyara, Serengeti, Ngorongoro
Overall a good Safari. Everything worked out well, but I would qualify the guide as just OK. Having been on other Safaris I can't overstate the difference that a great guide makes. Separating the rating by item, I would say:

Ease of Dealing with the Company: 5*
Accommodation: 5*
Vehicle: 5*
Guide: 3*

Sander
–
NL
Visited: July 2017
Reviewed: Aug 1, 2017
Email Sander | 20-35 years of age | Experience level: first safari
Awesome safari, with afterwards an ok stay at Zanzibar
We went for a 6 day safari to Tarangire, Lake Manyara, Serengeti and the Ngorongoro crater. Aferwards, we stayed at Zanzibar for about 6 nights.

We had an awesome safari with Shemeji! Our guide Harun and cook Isaack were both excellent at their jobs. Harun drove perfectly, told us a lot about the parks we went too and the animals we saw, put us (the customer) as his first priority (he stopped everywhere we wanted), has a very good sence of humor, is excellent English speaking (also very important!). Just. Awesome. Isaack was able to cook anything, breakfasts where good, lunches always nice and the evening dinner delicious. And the hamburger on the last day with some fries, yum. He was also a very cool guy, had a very good sence of humor, also excellent English speaking and always helpful. The parks were very beautiful, the animals so awesome and Harun and Isaack very cool guys. We wouldn't miss this trip for the world and thank them once more for the amazing safari!

However, the Green Mountain Hotel (overnight stay at Arusha) was ok. Don't expect luxury, just basics. Our time at Zanzibar was also very nice. Beautiful white beaches and a very blue sea. Mbuyuni Beach Village had lots of places to hangout and the lunch / dinner menu was always different. However, don't expect luxury here also, but just the basics. Some things could be much better, like the bed, sheets and some other things. The personnel however was always friendly, helpful and fun. Unfortunately, the same music is played every night and the food isn't always that good.

So, overall we had a good experience with Shemeji. The safari was awesome, our stay at the hotels ok. I would recommend Shemeji (and especially Harun and Isaack) to anyone! However, maybe choose your own hotels when you need some more luxury. Otherwise, these ones are just fine. Shemeji, thanks once more!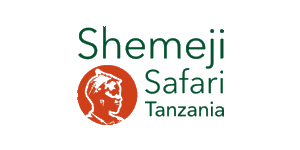 Reply
from

Shemeji Safari Tanzania

Posted on Aug 3, 2017

Dear Sander,
Thank you for your review and I'm happy to hear you had a great safari experience. You are very right that it's possible to overnight in more luxery accommodations, it all depends on the budget. Everything is possible! :-)
Kind regards,
Shemeji Safari & Tours
Dorien
–
NL
Visited: February 2017
Reviewed: Mar 11, 2017
Email Dorien | 20-35 years of age | Experience level: first safari
Great 6 day safari! Patient guide and cook, who did everything to give us a good time!
Communication easy by email or whatsapp. Glood price comparing to others. Nice accomodation. The guide/driver let us decide how we would like to do our safari. We saw the 'big five'!
Janine
–
NL
Visited: October 2016
Reviewed: Oct 6, 2016
Email Janine | under20 years of age | Experience level: first safari
It was really nice and it was definetly one of the best experience here! The trip is very organized!
The communication was good. The food was also good and everything was very clear for example that you were picked up and every night one of the guides came to the group and tells something about the next day and what you can expect about it.
Eline
–
BE
Visited: August 2016
Reviewed: Oct 3, 2016
Email Eline | 20-35 years of age | Experience level: first safari
A nice experience to see the african wild life
I went on a 3 day safari to the Ngorongoro and Serengeti. Our guide was also very good in recognizing the animals , so we really saw every animal that we could possibly see. The food was great and also the sleeping bags kept us warm during the cold night in the Ngorogoro. I also liked the jeep we were driving in, because it was very large en comfortable. Only at the end we had an 2 hour stop because off a problem with the tires of the car, but for the rest I really liked it.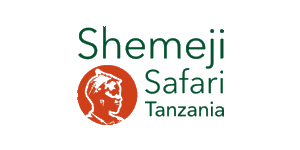 Reply
from

Shemeji Safari Tanzania

Posted on Oct 18, 2016

Hi Eline. I'm so sorry for what happened with the car. The roads in Serengeti are extremely bad at the moment (so many stones), so sometimes it happens that a car gets a flat tyre. If it happens our guides try to fix this as soon as possible.
Tamar
–
NL
Visited: August 2016
Reviewed: Oct 2, 2016
Email Tamar | 20-35 years of age | Experience level: 2-5 safaris
Dutch rangers on tour
I've have had a great time with the tour guides of Shemeji Safari & Tours. We went with 4 Dutch girls on a 3 day safari in the Serengeti area and Ngorongoro crater. On Friday we left very early in the morning to the Serengeti National Park. On the way Jozef tried to repare the electricity in the car, so we were able to charge our phones and camera's. Unfortunately this did not work out. After passing the registration areas, luckily It did not take that long as we had expected, we entered the park. On the first day we had perfect weather and we have seen lots of animals already. Jozef was very helpfull to find as many animals as possible. After a long but satifsying day we arrived at the camp where our amazing chef started to prepare our dinner. The food was very good and filled our bellies. After a shower, which was possible since a couple of weeks, we were ready to go to sleep. The next morning we woke up early to see the beautiful sunrise. The second day was again a warm and beautiful day. It is such an amazing park with lovely views and animals. In the afternoon we almost saw a lion catching a Gazelle, nevertheless the Gazelle recognized the lion and ran away. At the end of the day we arrived at our second camp in the Ngorongoro crater. A nice place with a view inside the crater. It was pretty cold in this area, so we went bed early and tried to make ourselves warm enough.

The next day we went into the crater. It was still a bit cloudy and chilly, but this created a beautiful sky with some sun coming through. Around noon we left the crater and went back to Arusha.

It was such a great safari. I have been on safari in South Africa and this felt much more like a real safari. I would definitely recommend Shemeji Safari & Tours and hope that I am able to come back to see more from the Serengeti area. Thank you so much for this experience! I will never forget it!
Rémy Guinchard
–
FR
Visited: July 2016
Reviewed: Aug 21, 2016
Email Rémy Guinchard | 35-50 years of age | Experience level: first safari
3 days in Serengeti and Ngorongoro
Me and my 2 children wanted to go in Serengeti and Ngorongoro once in Tanzania, without prior organization.
After some emails exchanges, I have met Emma in Arusha. She found me a suitable solution for my budget and wishes.
Our Guide (Elie) was very competent, and has made my children happy. The patrick's dishes and logistic made me happy...
The only thing to improve for Shemeji Safari & Tours is the means of payment.

Globally, it was really a great trip !

Rémy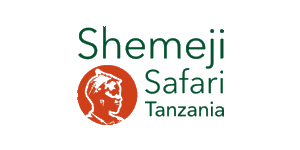 Reply
from

Shemeji Safari Tanzania

Posted on Aug 22, 2016

Thank you for the review Rémy! We're working on the VISA payment which will be working within one week, so that will make it easier :-). Karibu tena Tanzania!
Fanny
–
NL
Visited: July 2016
Reviewed: Jul 20, 2016
Email Fanny | 35-50 years of age | Experience level: first safari
Excellent safari with great guide and lots of wildlife spotting
We had a great time on our safari to Tarangire and Ngorongoro Crater. There was plenty of wildlife to be spotted, and our driver and guide Mr. Deo was very energetic. He was very eager to tell us stories and answered all questions we had tirelessly. We spent the night in a camp between the two national parks. The service in the camp was great, however I would probably have preferred staying in the national park or a bit closerby. The price of the safari is steep, but we understood this is the case for most safaris, due to recent increase of park fees. Emma did her best finding another person to join the safari, which she succeeded in, and this helped us getting the price per person down. Thanks for organizing, we had a wonderful time!
Disclaimer
All corporate and/or tour info is provided by Shemeji Safari Tanzania, not SafariBookings
The tours offered by Shemeji Safari Tanzania are subject to their terms & conditions