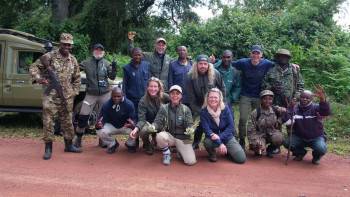 Uzuri Uganda Safaris
5.0/5 – 60 Reviews
Office In:

Size:

1-5 employees (Founded in

2014

)

Member Of:

AUTO

& FDSA

Tour Types:

Custom mid-range & luxury tours that can start every day

Destinations:

Price Range:

$35 to $500

pp

per person

per day

(USD, excl. int'l flights)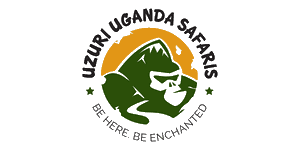 Rating Breakdown
Mattia
–
AE
Visited: April 2023
Reviewed: May 8, 2023
Email Mattia | 20-35 years of age | Experience level: first safari
The pearl of Uganda's tour operators
Everything was just magical.

Uzuri is 100% worth the money (we would have paid even more!)

Everything was super smooth from day 1. Edris's communication was perfect, he planned everything meticulously for us and we coordinated over WhatsApp.

Our guide, Joaquin, made us feel super safe all the time and also went an extra mile to get my glasses at 3 am back before our departure from a 9h-driving-far lodge where I accidentally left them.

Uganda is just amazing and the best way to experience it is with Uzuri. Best places, best food and best experiences guaranteed.


Fabio Dall'Osso
–
IT
Visited: April 2023
Reviewed: May 3, 2023
Email Fabio Dall'Osso | 35-50 years of age | Experience level: 2-5 safaris
Outstanding experience: Gorillas and Chimps!
Defining the travel program took some time and the availability and flexibility shown by Vincent was always excellent. We were able to tailor the trip to our preferences of accommodation standards and tour destinations.

Throughout the trip Vincent proved to be an excellent guide helping us to appreciate all aspects of the trip. He didn't hesitate to add a game drive when this allowed us to see a family of lions with their prey.

The real stars of the trip were the Gorillas and the Chimps, an experience that we will always remember and which was organized to perfection.

A stop that we really liked was also the one at lake Mutanda which, when the weather permits, offers a breathtaking view of the volcanoes.

Uzuri has proven to be a serious and reliable operator that I will recommend to all my friends without a doubt.
Prentice K
–
US
Visited: August 2022
Reviewed: Sep 24, 2022
Email Prentice K | 65+ years of age | Experience level: 2-5 safaris
Wonderful Trip to Maasai Mara National Reserve in Kenya
Uzuri Uganda Safaris, owned and operated by Edris Kasambira, planned an August 2022 trip to Massai Mara National Reserve in Kenya for my wife and me. I will start with the conclusion: Edris did an outstanding job organizing the trip that met and exceeded our expectations – a true "trip of a lifetime."

Edris and I communicated often so that he fully understood what we wanted and we understood the trip options and limitations for fulfilling our dreams. We communicated mostly on WhatsApp. Edris always responded to my questions almost instantaneously with full, clear and helpful answers. He speaks and writes English perfectly – along with several other languages. Edris worked with his partner in Kenya – Rickshaw Travels – to make sure the trip was planned and executed perfectly. He was a delight to work with.

The trip itself was magnificent. We were met at the airport by a driver and taken to a wonderful Nairobi hotel for the night (Day 1). The next morning our driver took us to Wilson Airport – a small national airport – for a one-hour flight to a small dirt airstrip in Maasai Mara National Reserve. We were picked up at the airstrip by our driver/guide. We checked into Mara Bush Camp Private Wing, where we stayed for four nights. After lunch we headed out with guide in a land cruiser to explore Maasai Mara. We continued to explore Maasai Mara Reserve for three more days, before heading back to Nairobi on Day 6 for our flight to South Africa.

I highly recommend Mara Bush Camp Private Wing. It is a beautiful camp on the Talek River (which flows into the famous Mara River) with excellent accommodations, food and service. We stayed in a large luxurious platform tent with full bath and big porch – very comfortable. The camp provided all our meals, including packed lunches for our excursions during the day. The food was excellent. The camp is not fenced in, but a Maasai man was stationed outside our tent at night. We felt perfectly safe the entire time. I highly recommend you request one of the tents located right on the Talek River; it is full of hippos and crocodiles that you can see most of the day. Be aware, however, that you will hear hippos bellowing throughout the night.

Our guide and driver for Maasai Mara National Reserve was Michael (his English name). What a delight he was. Friendly, funny, informative, Michael speaks excellent English and has outstanding knowledge of the National Reserve and its wildlife. And, he is an expert driver, which is needed for the very bumpy and bewildering network of dirt lanes and paths in the Reserve (none of which are marked with signs). We got excellent, up-close views of lions, leopards, cheetahs, elephants, African buffaloes, giraffes, many types of antelopes large and small, hippos, crocs, eagles, and many other animals. The Great Migration of the Serengeti was in Maasai Mara while we were there, and we saw several Mara River crossings by herds of wildebeest and zebra (with crocs lying in wait; one of which got a wildebeest calf during a crossing). However, the very large, chaotic crossings take place in July, before we arrived.

I also did a balloon ride across the Reserve; my wife has a fear of heights and decided not to participate. The Maasai Mara landscape – broad, rolling, amber grasslands with scattered acacia trees and ribbons of green riverbanks - is even more beautiful from the air. The price was $450 and included a sumptuous brunch on the open Maasai Mara plains after the ride. It was worth it for me.

Michael drove us back to Nairobi on Day 6 (5.5 hours). We choose to drive rather than fly so we could see the landscape, towns, and people along the way. We are glad we did. After a tour of Nairobi and a delightful visit to the Giraffe Centre, Michael dropped us off at the airport for our 9:00 PM flight to Johannesburg. What a trip!!

Marla
–
US
Visited: August 2022
Reviewed: Sep 17, 2022
Email Marla | 50-65 years of age | Experience level: over 5 safaris
Fantastic Safari Team
I just returned from an outstanding trip to Uganda! I began working with Edris over 3 years ago to plan this trip for a "large" group - 13 people. Covid happened, we had to make date changes, we had participant changes, and lots of other challenges thrown at us. Edris was flexible, helpful, and always available. I truly can't say enough positive things about working with Edris. Finally we were able to make the long planned trip the end of August 2022.

The trip was wonderful, we saw and experienced so much. We had wonderful gorilla and chimp treks. Our driver and guide Joachim prepped us on what to wear, what to expect, and how to behave in the presence of the animals. His prep was spot on as one member of our group was approached by a large male gorilla. She did exactly as instructed and all was well.

We also went to beautiful Lake Bunyonyi and did a sunset cruise, visited the EXCELLENT Ride 4 Women Cooperative (a MUST visit on your trip), hiked in the Bigodi wetlands, visited the Equator (twice!!), drove through Queen Elizabeth National Park and got to see a lion in a tree among on things! Plus we got to see a lot of the beautiful countryside and crater lakes. Uganda truly is a stunningly beautiful country.

Edris, Joachim and Ronnie treated our group to a fantastic trip. The guys were upbeat, positive, funny and REALLY hard working. We quickly all became friends!
The lodging was wonderful and the food was truly outstanding. Edris even worked with one of the lodges to provide a birthday cake for my mom who turned 75 on the trip. The cake was wonderful and it meant so much to me that we were able to have the cake for her. The only complaint from the group was that the food was too good and that everyone gained weight! If that's the only complaint, then you know the trip was great!

Here's one last specific example of the outstanding customer service we experienced. Like a dummy, I left a number of items in my windowsill at a lodge. It was night vision equipment, a solar charger, other chargers, etc. These were expensive items. The lodge contacted Edris after we'd left, explaining that I'd left all the items. Edris and Joachim coordinated the shipment of all of these items back to Kampala, so I would have them before I left to head home. I was shocked that they got it done. This team is truly amazing.

This is an EXCELLENT team that will work with you to provide your dream trip to Uganda. I wholeheartedly recommend them and hope to see them all again someday!!
Scott Berg
–
US
Visited: August 2022
Reviewed: Sep 17, 2022
Email Scott Berg | 65+ years of age | Experience level: 2-5 safaris
Edris and his team of highly trained guides provide an exceptional safe and secure safari experience
Review of Uzuri Uganda Safaris
Scott Berg

I highly recommend Uzuri Uganda Safaris for anyone planning a safari to Africa. My wife and I spent a wonderful week in August 2022 with Edris and his two guides exploring several national parks in Uganda including: Kibale Forest National Park to see the Baboons and Chimps, Biwindi Impenetrable National Park for tracking the Mountain Gorillas, Lake Bunyonyi and across Uganda to see elephants, lions and the interesting culture and people.

It is very important to hire competent guides/drivers that can safely navigate the busy roads and dirt tracks. The drivers were also competent guides and interpreters with incredible knowledge of the flora and fauna of Uganda. They were also very open to discuss the many challenges faced by the native population and country. The Land Cruiser safari vehicles were perfect for the rough road conditions, well equipped with water and clean for every day of the journey.

The accommodations that Edris arranged for us were first class, along with the food and full bar. The service personnel at the hotels were friendly and courteous. None of our party of 13 experienced any safety, security or health issues, which is key to any successful African safari.

I cannot say enough good things about Uzuri Uganda Safaris and will seek them out for any future travel to Uganda and the surrounding areas.

Lilly
–
US
Visited: August 2022
Reviewed: Sep 11, 2022
Email Lilly | 20-35 years of age | Experience level: first safari
Incredibly kind and accommodating to all needs
I will start the review by saying firstly… I had the best African experience with Uzuri Safaris!! Edris, Ronnie & Joaquin were the best tour guides - incredibly accommodating and kind. We had an extremely busy schedule for the 6 days we were with them, and their execution of the itinerary was so well done. Highlights of the trip- chimpanzee and gorilla treks! The food & hotels they coordinated were top notch (and I am a picky person)! Also, we traveled with a group of 13, which can get difficult to navigate, but it went very smoothly with them. On top of it, the 3 tour guides turned into 3 friends very quickly. Wouldn't have wanted to go with anyone else!
Peter
–
SE
Visited: June 2022
Reviewed: Jul 17, 2022
Email Peter | 35-50 years of age | Experience level: first safari
Best service in a fantastic country!
I was on a business trip in Uganda and had Edris and his staff as drivers. They were so professional and friendly! Their knowledge and sense of what one needs exceeded all expectations. I am a filmmaker and got all the help I needed. There was a high level of comfort in the cars, interesting stops along the roads and great experiences they offered. Thanks to their help, they made my job easy.
When I return to Uganda, I will definitely make sure to hire Edris again.
Judith
–
NL
Visited: June 2022
Reviewed: Jun 17, 2022
Email Judith | 35-50 years of age | Experience level: over 5 safaris
Reliable, knowledgeable, pleasant, experienced, safe, flexible and fun!
The guides and drivers of Uzuri Uganda Safaris were absolutely marvelous. We traveled from Kampala to Bwindi Impenetrable Park and back with a group of eight, in two vehicles. We did get to see the amazing mountain gorillas and wonderful wildlife at Lake Mburo, with hippos around the lodge. All stops along the way where pleasant and educational. The equator, the pine apple fields, all the fresh fruits bought along the way was delicious. We had great conversations and fun. Tons of photos and memories that we will cherish for ever. Thank you so much Edris, Ronny and Joachim!
Michael
–
AT
Visited: February 2022
Reviewed: Mar 14, 2022
Email Michael | 35-50 years of age | Experience level: over 5 safaris
Outstanding tour operator in Uganda for birding and general wildlife trips!
Had a great trip with Uzuri Safaris and will definitely use them them again when (not if) we return to Uganda. Have travelled to a lot of African countries and used many different operators - local and international ones. Uzuri definitely ranks among the very best of them - quick and thorough communications, great value for money, lots of local knowledge and very, very friendly.

Edris who was in charge of our trip is just a pleasure to deal with. He patiently answered each and every question (and there were lots of them) very quickly and always straight to the point. Due to COVID we were unsure if the trip would be possible at all. Edris was extremely flexible - we agreed to just decide less than two weeks before departure dates, and pay only then. He assured us should the trip have to be cancelled (because of travel regulations changes, a positive COVID test or similar stuff) our money would be safe, we could simply postpone. That gave us peace of mind. Also before and during the trip Edris always assisted if we had any questions regarding COVID regulations. When we arrived at the airport we were (pleasantly) surprised that he had hired somebody to walk us through the different airport desks (COVID test, Visa et al). At the end of the trip Edris met with us in person - appreciated that a lot as well. The price was very fair - much lower rates than you would get with booking an international (European/American) operator.

We had a pretty extensive itinerary covering many of Uganda´s well-known attractions. It was a birding-focused tour, and Edris completely understood what we were looking for - different habitats, good guides, great photo opportunities and comfortable (not luxurious) accommodations. He went to great lengths to ensure we had the best possible trip. Just a few days before departure he said he´d like to change something (include the Kazinga Channel in QENP) after discussion with our guide. He then had to rebook most of our nights at the very last minute to make that possile - really a lot of work for him. That shows that Uzuri really make their customers best interest a priority.

Our guide Emma Baturaine was outstanding, everything you could ask for. Knowledgeful, funny, hard-working, an excellent driver and very friendly - he really made our trip so much better. We asked a lot of him, Emma had to put in long hours on our behalf, and never once lost his good spirit.

The accommodations were very good to excellent, with only one exception. COVID certainly had an awful impact on Uganda tourism, and some places apparently simply ran out of money to afford the necessary staff and repair costs. That was the case for us in Ruhija even though the location itself was excellent, and we could definitely see that that particular lodge must have been fine before the pandemic hit. When we were not totally happy with the type of accomodation in QUEN Uzuri quickly stepped in and had us upgraded without extra cost.

We covered Mabamba Swamp (for Shoebill), Budongo Forest (the Royal Mile), Murchison Falls NP, Semliki Forest, Kibale NP, Queen Elizabeth NP (Kazinga Channel and Ishasha), Bwindi Impenetrable Forest NP (Buhoma and Ruhija) and Lake Mburo. Uzuri hired local specialised birding guides for most of these locations. All were excellent and made sure we could rack up a lot of species. Gorilla trekking in Ruhija was just magical, and the Chimp trekking in Kibale also a great experience. Shoebill was a priority for us, and we really could not have asked for a better sighting than we had in Mabamba. During the trip we saw a lot of wildlife, more than 400 bird species and enjoyed the varied activities - general game drives, a lot of walking/hiking and four boat trips (Mabamba, Murchison, QUENP and Mburo).

Uganda is a wonderful country any wildlife lover will love - we certainly did. Most friendly people anywhere in Africa - no matter where we went we only met open, friendly and smiling people.

So all in all a thoroughly enjoyable trip, and we have to thank Uzuri for that. Highly recommended!
Bhavin Prajapati
–
Visited: December 2021
Reviewed: Dec 27, 2021
Email Bhavin Prajapati | 35-50 years of age | Experience level: first safari
Awesome review
It was good experience.they staff is very good we us . good supporting staff & services
Disclaimer
All corporate and/or tour info is provided by Uzuri Uganda Safaris, not SafariBookings
The tours offered by Uzuri Uganda Safaris are subject to their terms & conditions