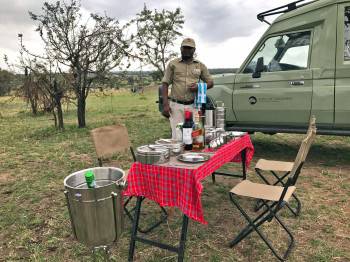 Soul of Tanzania
5.0/5 – 365 Reviews
Office In:

Size:

10-20 employees (Founded in

2015

)

Tour Types:

Custom mid-range & luxury tours that can start every day

Destinations:

Price Range:

$150 to $400

pp

per person

per day

(USD, excl. int'l flights)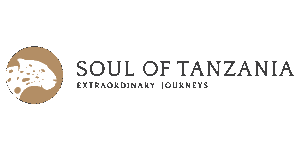 Request a Quote


for a custom tour
Your request will be sent directly to the operator
If preferred, you can contact the operator directly
Juliana
–
PT
Visited: September 2022
Reviewed: Oct 17, 2022
Email Juliana | 20-35 years of age | Experience level: first safari
Very well organized Safari
It was an incredible 3 days, full of unforgettable experiences. We loved our 2 hotels (melia serengeti and lions paw), the jeep was spacious for the 3 of us, with enough water, and the friendly driver, knowledgeable about the terrain, was keen to show us the animals and was quick to drive.
Pél Barbar
–
DE
Visited: October 2022
Reviewed: Oct 15, 2022
Email Pél Barbar | 20-35 years of age | Experience level: first safari
Best Trip ever with the best Guide Cleopa
Dear Soul of Tanzania team,

first of all we would like to thank you for the entire planning and smooth execution. Everything went smoothly, communication, requests and payment processing. Now to our safari tour and our tour guide Cleopa. Cleopa was by far the best guide we could imagine, he did everything to fulfill our wishes and expectations. He wasn't just a guide, he became a friend. His warm and gracious manner made our safari truly unique. He explained everything to us down to the smallest detail and put a lot of effort into it. The trips to the respective places were very amusing and we had a lot of fun. Thanks to him and his efforts we have all seen the Big 5 of Africa, we are infinitely grateful and fly back with a wonderful memory and experience. Tanzania and the safari has conquered our hearts, we thank you, Cleopa and of course Mama Africa for this unforgettable experience. If we come back or our friends come, we will definitely recommend you and Cleopa. A 10/10 from us!
With eternal gratitude and love,

Pél and Mohammad from Bonn, Germany
Brent R
–
CA
Visited: September 2022
Reviewed: Oct 12, 2022
The review below is the personal opinion of Brent R and not that of SafariBookings.
Mixed experience with Soul of Tanzania, likely would not use them again.
We booked a lengthy safari through Soul of Tanzania that included gorilla trekking in Rwanda and a 12 day safari through Kenya, Tanzania and back through Kenya. This review will focus on the role of Soul of Tanzania - i.e. planning, communication and execution of the actual logistics of the safari. Accommodations will be reviewed separately (with 1 exception) on their own merits. Every segment had a different operator, which in and of itself was an issue, but ultimately I worked with, and paid, SoT, so feel there is a role of overall accountability with them.

The Good:
Communication, responsiveness and professionalism with Luis throughout the planning process was excellent. Looking back, I think this is the "hook" that people look for. Our assumption was that the execution on the ground would have that same level of professionalism and this was simply not the case, for reasons mentioned below.

All our guides were there upon our arrival point - pick up at the Kigali airport, Nairobi hotel, border transfers between Kenya/Tanzania/Kenya, which was a welcome relief.

The guides were mostly good, with one horrible exception. Our itinerary meant we had 4 different guides. 3 were generally good but 1 in Kenya was very poor. As mentioned on SoT website (and it's true) that guides make the experience. So to have a very poor guide is not acceptable to me. All were good drivers and we always felt safe when in the vehicles. Mugabe in Rwanda was very personable and Shafino in Tanzania was excellent.

When I shared my concern/frustration with guide/vehicle in Kenya, Luis did offer a Land Cruiser and different guide for the second Kenya portion.

The Not So Good:

One of the first transfers arranged through SoT was from our hotel in Nairobi to the airport to fly to Kigali. They no-showed. It meant us hastily having to connect to wifi to WhatsApp SoT on a Saturday morning. The woman who answered sounded half asleep and rather annoyed and I had to coordinate with her and the hotel to have the hotel drive us and be paid by SoT. I was not happy. When I emailed Luis his eventual response was "sounds like it worked out". Yes but it was ME doing the legwork, otherwise I would have been waiting forever, as the driver had not communicated that he was not there.

The hotel for gorilla trekking in Volcanoes National Park - Mountain Gorilla View Lodge - was awful and should not be offered. We had no hot water for 3 days, it was dated and run down. Not the responsibility of SoT, but just should not be an option. In Rwanda the day of the gorilla trek there was no lunch provided on the trek. It was absolutely required, we were hiking in difficult for conditions for most of the day. All 6 others in our group had been provided a packed lunch. Thankfully I sourced some of my own snacks. The Ibyiwacu Cultural Village was listed as optional on our itinerary and we expressed our desire to go. The guide said we'd have to be pay $20/each entry. I questioned this given it was listed in our itinerary. It should have been included. Again Luis was responsive and suggested an alternative, but it shouldn't have happened in the first place.

The guide and vehicle in Kenya for the Lake Nakuru/Masai Mara portion were not good. When he picked us up at the hotel in Nairobi to start the safari there was no welcome, no overview, no introduction - just get in the vehicle and go. Within 3 minutes of leaving, the guide asked for $20, which was an apparent shortfall in the amount paid but had been resolved prior to even leaving with Luis. Very poor first impression. We were surprised that the vehicle was a minivan. I guess this was in the fine print somewhere when we were booking, but it is a very poor vehicle for a safari. I could not see out the side window without slouching down. Imagine being on safari and not being able to look out the window properly... This guide was actually just a driver. He provided almost no information on flora or fauna and did not spot one single animal on his own. We just followed the masses of vehicles or would go to a location based on the radio chatter. At picnic lunch, we mostly set up and packed up ourselves. He was eating before we were and at one point was burping in front of us. It was entirely vulgar. At the end of the first Kenya portion on they way to the Tanzania border, he started asking for the $20 again! I was so frustrated by this point, it resulted in raised voices. For the amount we paid AND that the issue was resolved and documented via email, this was entirely tone deaf. When I provided my feedback to Luis on the guide his response was that the guide would be immediately suspended, but guess who we saw on the first night at second time in Kenya. Just saying what they think the customer wants to hear.

The food. The SoT website really markets their food as a differentiator. It was not. At all. Of the 12 days, we had "hot" lunches twice. And they were cold by the time they were eaten. Trust me, there was absolutely no food envy by any other safari goers. And not ONCE was a table and chairs set up. It was either on a blanket on the ground or at park site concrete picnic tables. Most days were cold lunch boxes like every other person had. In fact when we enquired about hot lunches at some of the accommodations (including the Four Seasons), they said they will not provide them due to food safety issues.

There was too little information provided on the details. With a trip of this magnitude, I would have expected more details than a 1 page summary of the itinerary. There should have been much more information provided prior to departure on what to expect, how to prepare, etc. We had to source all of this entirely on our own. As previously mentioned, when we started the safari in Nairobi, there was ZERO information provided, just get in and go. I had to ask if he was going to be our guide or is he a driver, etc. The accommodations provide varying inclusions in terms of beverages with meals. Some offer full open bar, some offer beer and wine, some you even have to pay for water. There should have been a short summary provided on each place and what to expect, inclusions/exclusions, etc. We learned we had to ask about this at each check in. Other travelers had professional looking folders full of information provided by their tour operators, luggage tags, etc. We were not provided with one single item.

Soul of Tanzania appears to be a marketing name only. The providers (even in Tanzania) were not SoT. They seem to just be an organizer who then contracts to guides, vehicles, etc. In Tanzania alone, the guide and vehicle was actually branded Exclusive Africa Safaris and another vehicle was branded Gosheni Safaris. This seems to result in an overall lack of cohesion and accountability.

Drive times were understated by up to 50%. This became a running joke, and not in a good way. 4 hour drives as stated in the itinerary would become 6 or 7 hour ordeals. There needs to be transparency and honesty in drive times based on the (very poor at times) road conditions.

For us the animals and some the accommodations we chose made the trip. Would I do a safari again? Absolutely! Would I choose Soul of Tanzania again? The answer is, unfortunately no.
Michael
–
US
Visited: August 2022
Reviewed: Oct 10, 2022
Email Michael | 20-35 years of age | Experience level: 2-5 safaris
An amazing experience!
We went to Rwanda on a customized, private trip to go gorilla trekking and chimpanzee trekking. The trip itself was amazing - it was a once in a lifetime opportunity to see these animals up close and in their natural habitat and something we'll never forget.

Everything went absolutely perfectly from the moment we landed to the moment we were dropped off at the airport on the way back. Eric A was our tour guide and he did a fantastic job of answering our questions and making sure everything was set logistically - his client service was really, really great and he always went the extra mile for us!

Luis was our trip organizer and he did a great job of helping us plan the itinerary through changing covid protocols, and he was always quick to respond and provide solutions. The hotels were really nice too. Overall, the trip exceeded all expectations, and especially for the price, would recommend it to anyone looking to have an amazing adventure in a beautiful country
alexander
–
AT
Visited: August 2022
Reviewed: Oct 8, 2022
Email alexander | 50-65 years of age | Experience level: over 5 safaris
Very well organized - perfect trip
Everything was very professionally handled and the driver was extremely nice. Some minor hickups happened (2 times the driver came late because they told him the wrong time) and one time we drove to the wrong camp otherwise a great experience. So a fair rating woud be 4,5 but because of the driver I made it a 5.

The migration in Serengeti is really special even when you habe been in almost all major parks of Africa before.
Laurence
–
US
Visited: September 2022
Reviewed: Oct 7, 2022
Email Laurence | 65+ years of age | Experience level: 2-5 safaris
Fabulous experience with them.
Our trip was one of the best experiences we have had over the decades of us traveling across the globe. Because of Covid the Trip had to be postponed numerous times and the communication from Lidia with Soul of Tanzania was superb. She worked with us in choosing new facilities as the times of the year changed. The process could not have been better.
Our Guide, Wilson K., with his 30+ years of experience made the safari more than meet any expectations we may have had. His knowledge was outstanding, giving us a great education about the animals and the region of the continent.
We travel a fair amount, this was an A+ experience.
Lauren
–
CH
Visited: September 2022
Reviewed: Oct 4, 2022
Email Lauren | 35-50 years of age | Experience level: first safari
A guaranteed experience of a lifetime!
This safari exceeded all expectations, it was honestly an experience of a lifetime!

We (a couple) did a private 6 day/5 night Safari in Tanzania, including visits to the Tarangire National Park, Lake Manyara NP, Serengeti NP and Ngorongoro Crater.

Marta our trip organiser quickly helped with all our queries throughout the planning process and ensured all logistics were organised ahead of the trip, including all accommodation and transfers.

Shaffie our tour guide was AMAZING! He shared his great knowledge and passion for the local wildlife, culture and people throughout our trip. His in-depth knowledge of the parks ensured that we were able to see a large range of wildlife, including of course the Big 5. He always went the extra mile to ensure we got the perfect photos.

The accommodation, food and included wine was also great!

If you're thinking of doing a safari - do it. And I highly recommend this tour provider!
Jamie
–
NL
Visited: September 2022
Reviewed: Sep 28, 2022
Email Jamie | 20-35 years of age | Experience level: first safari
An unforgettable safari with Soul of Tanzania
The organisation of our 6-days Safari with Soul of Tanzania was flawless. From the moment we were picked up at Kilimanjaro Int'l Airport and were taken to our hotel in Arusha, the excellent accommodations in (the vicinity of) Tarangire, Lake Manyara, Serengeti and Ngorogoro National Parks, the delicious lunches with cooked food and glasses of wine at the picknick areas, till the drop off at the airport in Kilimanjaro again, everything went well in time and according to the itinerary.

Our utmost gratitude goes to our driver/guide Samir. He has good save driving skills, a perfect knowledge of the nations culture and wildlife in general, and a perfect overview of the area to get you to the best spot to see an abundance of animals. He managed to see a lioness vs gazelle situation first and thus gave us the unique front row view of a chase from the beginning till the end right in front of our jeep. Absolutely amazing. We recommend Samir as a driver/guide.

Hakuna matata
Kevin
–
US
Visited: September 2022
Reviewed: Sep 28, 2022
Email Kevin | 20-35 years of age | Experience level: first safari
Amazing experience thanks to Edward
Edward was the perfect guide, and we had an amazing experience. He was very knowledgeable and passionate about nature and Tanzanian culture - we learned a ton from him. He was able to give us many unique wildlife sightings and could answer all our questions. Additionally, he was a terrific driver.

He always provided world-class service, being timely, kind, and helpful. He always checked in with us to give us the best time possible. Importantly, he was a great person and became our friend. Because of this experience, I will surely be returning back soon, and will recommend Edward and this company to many friends. 5 stars!
Trisha
–
US
Visited: September 2022
Reviewed: Sep 28, 2022
Email Trisha | 35-50 years of age | Experience level: over 5 safaris
Soul of Tanzania is an excellent tour operator.
My experience with Soul of Tanzania was wonderful! I went to Ngorongoro Crater, Serengeti, Lake Manyara, Tarangire, and had a day trip to Kilimanjaro. Sandy was so helpful planning my holiday and answering all of my questions. My safari was amazing! I saw so many amazing things, more than I could have expected, I was so fortunate. My guide Gabriel was the best guide. He has been a guide for 16 years and you can tell. He knew about all of the animals, big and small from the lions to the birds. He also know about other things from the trees to the termite mounds and he taught me a lot. He got me in the best spots for photos and stopped every time I wanted to take a picture which was a lot! Also, he was a lot of fun to be with. I am planning another trip to Tanzania and I will be using Soul of Tanzania and I will be having Gabriel as my guide! Thank you so much!!
Disclaimer
All corporate and/or tour info is provided by Soul of Tanzania, not SafariBookings