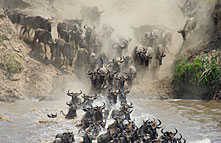 Travel Partners
4.7/5 – 57 Reviews
Office In:

Size:

100-250 employees (Founded in

2007

)

Member Of:

TATO

,

TTB

, TANAPA, NCAA, Tanzania Top 100, Tanzania Private Sector Foundation & Tanzania Investment Centre

Tour Types:

Custom mid-range tours that can start every day

Destinations:

Price Range:

$150 to $1,500

pp

per person

per day

(USD, excl. int'l flights)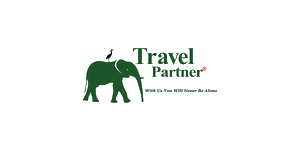 Request a Quote


for a custom tour
Your request will be sent directly to the operator
If preferred, you can contact the operator directly
Rating Breakdown
Ellen
–
US
Visited: September 2023
Reviewed: Sep 11, 2023
Email Ellen | 20-35 years of age | Experience level: first safari
very professional and friendly.
My experience with travel partners from the start to finish was amazing! I reached out looking to do a Safari and Zanzibar, and travel partners helped me come up with the best itinerary for me. I got quick responses and quick solutions. I loved how flexible travel partners were with what I wanted to get out of my experience. We stayed at the Manyara Safari Lodge for the Safari and it was excellent! The facilities were clean and peaceful and the staff were very lovely! I would recommend travel partners time and time again to anyone that asks!
Sailaja
–
US
Visited: January 2021
Reviewed: Jan 31, 2021
Email Sailaja | 50-65 years of age | Experience level: 2-5 safaris
Amazing Lifetime Experience with Outstanding Tour guides

We just came back home from incredible custom tailored Safari trip . This 10 day tour( 2 days Kenya & 8 days in Tanzania) with family is beyond expectations. Thanks to Travel Partners for making sure trip was smooth and memorable. All in all our game drives with experienced tour guides was amazing and everything was well arranged and service was outstanding. Family had a great time enjoying nature's wonderful sights. Travel Partners was flexible and could accomodate last minute changes.

We were just amazed by everything we saw and experienced during our game drives. We are so lucky to see "big fives" almost everyday of our trip. Our resorts and camps were really incredible, both from a location, convenience, and comfort perspective. Hilary Baraca and Thomas, our talented guides were very accommodating, hospitable, and flexible and same time attentive to group's needs. Apart from our guides their manager Eric from Travel Partner is extremely helpful in in, it was an awesome and ones in lifetime experience!

It is truly a dream and lifetime experience that i wouldn't mind to repeat
Cassie Lin
–
CN
Visited: December 2019
Reviewed: Apr 19, 2020
Email Cassie Lin | 35-50 years of age | Experience level: first safari
a worthwhile experience
Great safari. We were 12 people but travel partners were able to fit all our requirements. We visited Arusha waterfalls and National park it was really beautiful. Later on we visited Manyara and Ngorongoro crater. The best thing was sleeping in a tent and hear the animals at night. A worthwhile experience recommended to all adventure lovers.
Dana
–
US
Visited: August 2019
Reviewed: Apr 7, 2020
Email Dana | 35-50 years of age | Experience level: 2-5 safaris
They were great - they thought of everything and made our trip positively memorable.
The communication and planning were on point. They provided all the details we needed before we asked for them! Very pro-active and accommodating. They exceeded our expectations! Thank you.
anton
–
Visited: January 2020
Reviewed: Apr 7, 2020
Email anton | 35-50 years of age | Experience level: first safari
Magical Serengeti Safari Experience, Impeccable Organization
I went to the Serengeti to spend the New Year with my partner. The experience was mind blowing and beyond our expectations. I loved how the tented camps were set up and the attentive staff who were ever so helpful. For a city guy like me, waking up in the middle of the open Savannah was just a magical experience. I would love to thank Travel Partners for doing such a great job in organizing our safari trip and in making it truly unforgettable.
Donn
–
US
Visited: November 2019
Reviewed: Dec 18, 2019
Email Donn | 65+ years of age | Experience level: 2-5 safaris
Trip to Tanzania
My wife and I went with another couple on a 5 day safari in Tanzania with Travel Partners. We visited 3 national parks, including a 2-night stay in the Serengeti. Our guide was extremely knowledgeable, personable, and spoke very good English. We all had a great time, and I've already recommended it to other friends.
Thomas Milligan
–
US
Visited: September 2019
Reviewed: Sep 18, 2019
Email Thomas Milligan | 65+ years of age | Experience level: first safari
I Am Very Pleased with TravelPartner and Would Book with Them Again
Our guides, our accommodations and our tour not only lived up to our expectations, they exceeded them. We were a group of six. We were met at the Nairobi airport by Mark, who drove us to our hotel (Eka). In the brief time we had with him, we thought Mark was great. The next day, Rasheed picked us up and took us to the Sheldrick elephant orphanage and the giraffe center, which were really great experiences and highly recommended. We even had our own guide at the giraffe center, who spent a lot of time with us and shared a lot of his knowledge about giraffes with us. Rasheed then took us to Tamambo, a great restaurant he suggested that is on the grounds of the Karen Blixen museum. Rasheed was also excellent and very patient with us and was happy to take us to a mall to go to an ATM. The Eka Hotel was very nice and a wonderful place to stay for our first two nights in Africa. The next day we were picked up at the hotel by Frank, who took us to Amboseli NP. We really liked Frank and his knowledge of Amboseli was impressive. He had a great sense of humor and we really enjoyed our time with him and were pleased that he was our guide again later in the trip. We stayed at Kibo Safari Camp, which was excellent, with beautiful views of Kilimanjaro. The staff was great, very friendly and efficient, and we thoroughly enjoyed our stay there. After a couple of nights there, Frank took us to our border crossing at Namanga. Be sure you go through all the lines there - yellow card line, visa line and maybe another one - and fill out your forms if you did your visa application online, since that isn't your actual visa. They will stamp your passport for your actual visa. Then Frank transferred us to Thomas, who was our driver/guide in Tanzania. We really liked Thomas, too. Like Frank, he was very knowledgeable about the parks and the wildlife and he also had a great sense of humor. He, also like Frank, seemed to know the best way to avoid the biggest rocks and ruts and potholes in the roads, always trying to give us the best ride possible, which isn't easy on those roads.

Thomas drove us to Tarangire NP, which is a really beautiful park, with lots of elevation changes and beautiful baobab trees, and of course, wildlife. He got us to a zebra kill, just as the lions had gotten the zebra down. While watching the zebra struggle wasn't pleasant, it was an amazing sight nonetheless, as a pride of at least a dozen gathered for the feast. We were about 25 feet from them, and the pride included young adolescents as well as several adult females. We stayed at Tarangire Safari Lodge, and again, a great place to stay with a very friendly and accommodating staff, and there were great views from the dining area and patio. We wished we could have stayed there for at least another night. Next, Thomas took us to Ngorongoro, another amazing place, and found lots of animals and put us into great position for pictures. We stayed at the Rhino Lodge, which was a little different, as it is brick and mortar and not a tented camp. It is the original home of the first curator of the park. Again, it was a very enjoyable stay with another great staff, then it was on to the Serengeti Seronera area and Heritage Seronera tented camp. Thomas again put us in great position for taking great pictures and finding lots of different animals to see. There were a few problems with one of the tents and the staff quickly worked to correct them, but eventually decided it would be better to move my daughters to a different tent, so that worked out fine. We had dancers that night that were really great, including a guy who did a lot of amazing contortions and balancing acts. Again, great staff that was friendly and helpful. Thomas then took us north to the Mara section of Serengeti, where we stayed at a mobile camp, Heritage Mara. While the amenities at a mobile camp are slightly less plentiful, we really enjoyed staying here in beautiful surroundings and very comfortable tents. And again, a great staff with people you enjoy getting to know, but would like to stay longer so you can get to know them even better. After a couple of nights there and great game drives with Thomas, he took us to the border crossing at Isebania to return to Kenya. Due to a major problem with the safari truck Frank was driving to come get us, he had to have someone come with another truck to get him and his passengers he was delivering to Isebania, which caused a delay of about 3 hours. This wasn't Frank's fault or Thomas' fault or the company's fault - machines break down sometimes and stuff happens. To me, it's when unexpected problems develop that shows you what kind of company you are dealing with. In my opinion, TravelPartner came through with flying colors, making sure they got transportation there to get us and making sure we were not left or abandoned. We were very happy to once again see Frank, and off we went to Maasai Mara and Zebra Plains Mara Camp. Due to the delay, we didn't get there until after dark - although Frank did take us into the reserve where we once again saw a zebra kill, but this time, the zebra was mercifully already recently deceased! The staff at Zebra Plains greeted us warmly and escorted us to our family tent, where we all stayed in the same tent, but it was divided into 3 separate living quarters, each with it's own bedroom and bathroom. It was quite nice. The next morning, we could actually see enough to note how pretty the area is. Meals were not buffet style, but delivered by a server who is assigned to your table. He was wonderful, very friendly and engaging, as was all the staff. The game drives were, once again, amazing and Frank put us on great views of a variety of animals and in good spots for great pictures.

After a couple of nights at Zebra Plains, it was off to Lake Nakuru NP and Flamingo Hill Tented Camp. Lake Nakuru is an interesting little park with lots to see and a great chance to see rhinos, which we did. It's another beautiful park and again, Frank did a great job in putting us in great locations. We really liked Flamingo Hill. The grounds are very pretty and the lobby, bar and restaurant areas are very nice, as are the tents - roomy, nice bathrooms and nice decor. Again, like all the other places we stayed, we would have liked to have stayed longer.

The next day, it was off to Nairobi to fly back home. We had a flight leaving at almost midnight, so it was a leisurely day, to some extent. Frank took us to a couple of places to shop for last minute gifts and treasures and we had a nice dinner at the same hotel (Eka) in Nairobi where we had stayed.

All six of us were very pleased with every aspect of our trip - every day, we would see something we hadn't seen on previous game drives. In planning the trip, TravelPartner was very good at making helpful suggestions and recommendations, which is one of the main reasons I chose them in the first place. Belen was great to work with. I have to admit, it's a bit challenging to have to do all the communicating via email instead of just picking up the phone and calling your contact here in the States, in addition to the 7 hour time difference, but Belen was always good about responding and answering questions. Would I book with TravelPartner again? Absolutely, without any hesitation. Would I want Frank and Thomas to be our drivers/guides again? Absolutely. Would we want to stay at any of the places we stayed again? Absolutely, every single one of them. I highly recommend TravelPartner and am so glad we booked with them.
Allison
–
US
Visited: August 2019
Reviewed: Sep 16, 2019
Email Allison | 35-50 years of age | Experience level: first safari
Excellent safari with expert recommendations, knowledge, and guides!
It is always a little intimidating traveling overseas and there were some minor hiccups in communication, however, the situation was dealt with promptly and professionally. The trip was organized to our specifications with much appreciated recommendations to improve our visit. Both our Kenya and Tanzania guides were fabulous and very knowledgeable. They both learned what our group liked and tailored our game drives to that. All of our accommodations were beautiful and comfortable. The staff at all of the locations were phenomenal as well. We had a most amazing trip and I hope to return again soon!
Mayte
–
ES
Visited: June 2019
Reviewed: Jul 9, 2019
Email Mayte | 50-65 years of age | Experience level: first safari
The experiencie With all Travel Partners People, Belén, Glory and Naiman had been very good, allways
The tour had been very nice. More than I expected. The safari is espectacular and the guide, who speaks and understand spanish perfect, and have been looking for The animals and speaking about them, has helpt for it.
Also Belén, always atending our questions and Glory, in Tanzania, very kind.
The hotels, People are very kind, always ready to help. About buildings, Flamingo is a little old.
For me the best have been Serengeti Heritage tented camps and Olea lodge.
I will recomend Travel Partner with all this team, the Country, Tanzania, and the wonderful safari and Kilimanjaro trekking.


Esther
–
ES
Visited: June 2019
Reviewed: Jul 9, 2019
Email Esther | 65+ years of age | Experience level: first safari
Very highly recommended. Has been my first safari, absolutely unforgettable
Easy communication with Belen by email and Whatsapp, very helpfull!
The guide Neiman, who speaks perfect spanish, has been more than helpfull, friendly, patient and so well-educated! He could spot the animals at big distances and always tried to get near enough for us to see and photograph them (including the Big Five), birds and trees : and he knew the spanish names for all! We think we have left a friend there!
All places visited have been very, very interesting.
The Kilimanjaro trekking, even with rain, has been a special moment.
The hotels were as expected, excellent lodges and not so good hotel in Arusha, but fair enough.
The Pic-nics were OK, only they were the same every day...
Breakfasts and dinners, Ok
The car - a Toyota Land Cruiser- was a little bit too old but we had no problem at all with it, so OK.
A fantastic experience. I will be glad to recommend Travel Partners to anyone who asks me about a Safari!


Disclaimer
All corporate and/or tour info is provided by Travel Partners , not SafariBookings