Exciting Africa Holidays
4.7/5 – 23 Reviews
Located In:

Size:

1-5 employees (Founded in

2016

)

Member Of:

KWS, Ministry Of Tourism & TRA

Tour Types:

Customizable private tours and fixed group tours

Destinations:

Price Range:

$130 to $1,850

pp

per person

per day

(USD, excl. int'l flights)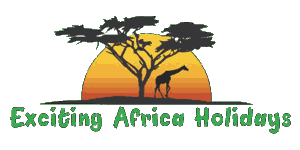 Rating Breakdown
Michael Nalsky
–
IL
Visited: January 2023
Reviewed: Jan 27, 2023
Email Michael Nalsky | 65+ years of age | Experience level: 2-5 safaris
Excellent company, highly recommended.
It was a good start for my Africa journey by decent communication with Albert; he answered all my questions in timely manner and also made some corrections in the schedule and accommodation to satisfy my requests. I'm an amateur photographer traveling mostly alone and I have my own set of expectations and requests which often conflicts with other non-photographer travel companions plans. To my huge surprise I found myself being the only passenger in the car! Needles to say I was a happy camper. On top of that my guide Zak proved himself one fantastic driver and extremely knowledgeable person in every aspect of wildlife and safari gaming. He knows each and every corner of all Kenia's national parks. Thanks to Zak we managed to locate and get very close to all big 5 and much more. He is also very kind and friendly person!
Thank you Albert and Zak for fantastic safari experience, exciting holydays indeed!
Anne
–
FR
Visited: April 2022
Reviewed: Jun 16, 2022
Email Anne | 35-50 years of age | Experience level: first safari
The trip of a lifetime
Wonderful 7 nights journey through Masai Mara, lake Nakuru and Amboseli. Edouard, our tour guide, has been the most patient and accommodating person. He is a terrific guide who can spot animals miles away! We obviously saw the big 5 on many occasions and much more! He has ensured our journey was smooth and was the sweetest person with our 10 years old. The hotel selection was v nice, with high levels of comfort. Albert, the owner of the company, is a v nice man, has been v helpful and accommodating during the preparation of the journey and during. Again a v smooth and fabulous journey.
Ps money wise, safari is not a cheap experience but I have found albert company to be v competitive in comparison with others and again this is the trip of a lifetime!
Thank you


Sab
–
DE
Visited: May 2022
Reviewed: Jun 8, 2022
Email Sab | 20-35 years of age | Experience level: first safari
Friendly and always helpful tour operator
Great experience and adventure. The guides try everything to make sure that you'll have a great time with many animals and information.
Amazing highlight: camping in Serengeti with special guests at night. "That's nature".

Constance
–
US
Visited: March 2022
Reviewed: Apr 20, 2022
Email Constance | 20-35 years of age | Experience level: first safari
Disorganized and felt unsafe
I would warn against booking with this company. I felt unsafe on this trip, particularly once the safari moved from the portion in Kenya to the portion in Tanzania- to the extent that I ended my trip four days early I was frequently handed off between different guides and drivers without a secure way of confirming who was affiliated with the company and who wasn't, and was sometimes left without a guide or driver at all. At the Namanga border crossing I was left by my driver/guide and a local was paid to see me through the process and onto the shuttle to Arusha, Tanzania. I didn't have service in the area, and if anything had gone wrong had no way to contact anyone. I did not know who I would be meeting in Tanzania or have a way to reach them or know when they would be picking me up. Once I was in Tanzania, my itinerary was changed so that I could be shuffled to join other drivers and tour groups. While I was still slated to visit the same places in the end, changing the order meant that my family and friends at home would not know where I was on a given day, which made me uncomfortable as a young, solo female traveler. Because I was being passed between groups, I also didn't know who my driver would be, where I would be going on a given day, or who might contact me with this information and when. When I contacted the company with concerns they didn't see these issues as valid.
Part of the reason I booked this specific tour was because it is advertised as vegan-friendly. Despite letting the company know in advance that I was vegan I was frequently unable to eat anything besides fruit and juice, and had to re-explain what my diet was over and over again. Two days into the trip I contacted the company about this and never received a response. I think it's dishonest to advertise this tour as vegan-friendly.
The guides and drivers were all friendly and honestly trying to help solve my problems, admitting that the way things were being handled was far from ideal, and I saw many beautiful animals, but I don't feel like this was enough to overcome the company's mismanagement.
Other travelers I was with were in similar situations, with their itineraries being changed last minute and sometimes prices being increased beyond expected while they were already on the tour, or having their lodgings changed to cheaper options after they had already paid.
*I found this tour through TourRadar, and though they asked for my review the review I submitted never appeared on the site.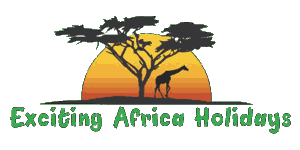 Reply
from

Exciting Africa Holidays

Posted on Jan 24, 2023

Dear
That alot for putting this concerns .
We would like to resister our total commitment to all our esteemed customers as per our code of conduct - service with honesty.All the tours cross the border kindly our clients note that we always change guides and all is kept to the latter to make sure there efficient continuity at all times.In situations that you are required to inquire or ask please do because we are also upto the task to respond to your concerns in the field for better service and monitoring progress.
All our group joining safaris you may change from one group to another which is the order and spirit of adventure and we do it seamlessly not to waste your safari time.
We acknowledge every suggestions but be assured all that we are committed to your security and best safari practices for a lifetime memories.
Thanks alot and most welcome.
Alexandra Morozyuk
–
RU
Visited: June 2021
Reviewed: Jun 28, 2021
Email Alexandra Morozyuk | 35-50 years of age | Experience level: 2-5 safaris
3 days of exploring Masai Mara
This was our second experience of safari in Africa and it exceeded expectations! The agenda was followed accurately starting from our meeting in the airport of Nairobi. We had private 4x4 car for our couple. Driving was very comfortable but with a dose of adventure. Due to our guide Zack efforts we were able to meet all the animals from the Big Five, some of them were very close!
Accommodation was very good: cosy lodge with good friendly service and tasty food. Definitely worth its money!
Hope to return here again soon!
Magda
–
Visited: December 2020
Reviewed: Jan 12, 2021
Email Magda | 35-50 years of age | Experience level: first safari
Very well organised
I went for 2 weeks Kenya Tanzania safari. It was very well organised trip, we had lovely tour guides ( Mansur and Simon) . Managed to see the big 5 in both countries. I can recommend this tour operator to everyone interested in nature and wanting some adventure
Tom
–
AE
Visited: October 2020
Reviewed: Nov 6, 2020
Email Tom | 20-35 years of age | Experience level: first safari
Driver was really nice and tried the best to stop close to the animals. Very punctual.
Very punctual for the tours. Confortable rooms, experienced driver.
Rob for Georgia, USA
–
US
Visited: July 2018
Reviewed: Sep 17, 2020
Email Rob for Georgia, USA | 50-65 years of age | Experience level: first safari
Magnificent trip! One of the greatest experiences of my life! Our guide, Zack, is THE BEST!
Everything about the trip was fantastic & first class! All accommodations & transportation were great. The safari experience was incredible. It all exceeded my expectations! Highly recommend!

Sondra
–
US
Visited: August 2018
Reviewed: Sep 16, 2020
Email Sondra | 65+ years of age | Experience level: over 5 safaris
Zack Ouko is the best driver and safari guide! I have been on many trips with him. He is reliable!
I have never had a problem with this company. It is reliable, trustworthy, knowledgeable, and the price is always right!
Lana
–
RS
Visited: December 2019
Reviewed: Sep 4, 2020
Email Lana | 20-35 years of age | Experience level: over 5 safaris
Amazing safari organization through the years, Martha and Albert became our true friends in Kenya!
Our second family in Kenya:) big time is the best!
Disclaimer
All corporate and/or tour info is provided by Exciting Africa Holidays, not SafariBookings
The tours offered by Exciting Africa Holidays are subject to their terms & conditions