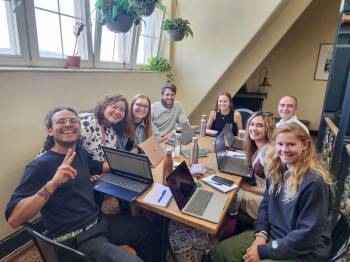 Wayfairer Travel
4.9/5 – 133 Reviews
Offices In:

Thailand

United States

Size:

20-50 employees (Founded in

2012

)

Member Of:

ATTA

,

ATOL

&

ABTOT

Tour Types:

Custom luxury tours that can start every day

Destinations:

Price Range:

$367 to $2,448

pp

per person

per day

(USD, excl. int'l flights)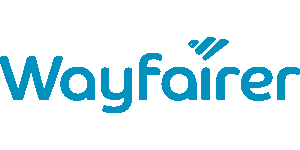 Request a Quote


for a custom tour
Your request will be sent directly to the operator
If preferred, you can contact the operator directly
Shahad
–
Visited: October 2022
Reviewed: Oct 26, 2022
Email Shahad | 20-35 years of age | Experience level: first safari
A true dream company who made our dreams come true!
What can I say apart from WOW! Our plans were very on & off since booking our honeymoon during the pandemic, and the people at Wayfairer Travel did everything they could to calm our nerves and adjust our trip multiple times. They were responsive, reliable, kind and sympathetic. With the short and fairly last-minute time that we had, Wayfairer designed the most beautiful Maasai Mara safari trip for us. I could not fault the standard of the accommodation and the knowledge/kindness of our guides. Our guides managed to find us the Big 5 with ease (although we know this is not guaranteed!) and we left Africa with a deep desire to come back as soon as possible. Our transfers were prompt and the personnel friendly. Wayfairer even made an effort to keep in touch across the trip to make sure we had everything we needed and to advise on parts of the trip that were out of scope e.g. our extended layover in Nairoibi. The Wayfairer staff on site even managed to get us an early check-in to the hotel which we were not expecting. We are so impressed with our trip that we are wanting to plan the exact same getaway for our parents. Thank you a million times Wayfairer, you made our dreams come true!
Agata W.
–
Visited: October 2022
Reviewed: Oct 19, 2022
Email Agata W. | 20-35 years of age | Experience level: first safari
Spectacular Holiday
I booked my trip in 2020 so my plans were severely disrupted for 2 years. We finally fulfilled out trip in October 2022. Wayfairer Travel have been communicative, responsive and supportive, not only throughout the uncertain period of the pandemic but also all the way through out trip until we got back home. They worked with our budgets and even went extra mile to customise out trip according to our wishes. I'd highly recommend Wayfairer Travel.

Gareth
–
Visited: August 2022
Reviewed: Oct 7, 2022
Email Gareth | 35-50 years of age | Experience level: 2-5 safaris
Amazing Escape From Life
Well organised up front with suggestions that were fantastic and tailored to the family perfectly
marcos romiti
–
BR
Visited: September 2022
Reviewed: Sep 27, 2022
Email marcos romiti | 65+ years of age | Experience level: 2-5 safaris
GREAT SERVICE AND ATTENTION TO DETAIL
Just got back from a two week tour through Masai Mara, Serengetti, Ngorongoro and Zanzibar
This is not an easy trip, conditions are rough, unpaved roads, airstrips, tent camps, etc
But it was one of the best trips in my life, and I am an experienced traveler. Wayfairer chose adequate accommodations given what is available in the area, tour guides were exceptionally kind and overall provided adequate yet great level of service
I went mainly to see the migration and crossing of the Mara River, and was very lucky to be at the right place and time twice - an unforgettable sight and unparalleled experience, but there is so much more!
One word of caution - don't take the flight schedule as fixed. Their so called airlines are VERY flexible with their schedules and changes of route.
Very worthwhile!!!

Nick Nath
–
US
Visited: August 2022
Reviewed: Sep 16, 2022
Email Nick Nath | 35-50 years of age | Experience level: over 5 safaris
Exceptional service
Very few places have surpassed my expectations and Madagascar is one of them. From a customized photography excursion that focused on wildlife and landscape photos, Leonie and her team have been nothing short of stellar. They offered to give me a customized program that was Tailor made for me and focused on what I wanted to say! I have to say that I'm really impressed with the attention to detail that the team provided. What was extra special and amazing was that Leonie after speaking with me and getting an idea of what I want told my guides exactly what I wanted to see and where they could show me! I will say that the Experience of working with Wayfair travel has been nothing short of exceptional. They are beyond amazing!
Christine S
–
CA
Visited: August 2022
Reviewed: Sep 9, 2022
Email Christine S | 35-50 years of age | Experience level: first safari
Great family Safari.
Wayfairer provided a great experience for us and we had a great time in Tanzania on Safari. The communication was clear and timely and we loved all but one of our accommodations. The communication leading up to the trip and support was really helpful and put us at ease.
Wayfairer really put together a great package for us that was perfect for our family. The camps were all in lovely settings and had great staff that were so accommodating to us as a family with three kids aged 19, 15, and 12. Our guide was fantastic and made us feel like family and took such good care of us. I can highly recommend Wayfairer to plan and organize a trip like this.
A&N
–
Visited: August 2022
Reviewed: Sep 6, 2022
Email A&N | 35-50 years of age | Experience level: 2-5 safaris
Great at customising fabulous packages
We had an amazing 3-week holiday in Botswana and Zimbabwe. A fantastic safari experience from start to end.
A Trip To Remember!!

Communication, booking, .... with Wayfairer Travel were quick and easy.

The camps and lodges proposed were amazing! Fab staff; comfy accommodation; yummy food; ...

In addition to having a wonderful time at each camp/lodge, with highly enjoyable game drives and other activities, all transfers and country-border crossing worked out fantastically well, like clockwork. The coordination between camps, even from different companies, was admirable.

Koen
–
BE
Visited: July 2022
Reviewed: Aug 28, 2022
Email Koen | 50-65 years of age | Experience level: 2-5 safaris
Unforgettable Safari
As our two sons graduated from university at the same time and were making plans to leave the parental nest, we planned to see them off with an unforgettable journey.
As our own honeymoon was a safari trip, our idea for making a lifelong memory was to take the boys and their girlfriends on safari.
First we contacted a local, Belgian, travel agent, Africa specialist, recommended to us by mutual friends. Because we also wanted to add a beach extension to our trip to do some scuba-diving, and Covid-regulations were still effective, they suggested Tanzania and Zanzibar to limit border-crossings.
The proposal they made unfortunately exceeded the budget I suggested by 10 percent, even before local expenses, and the accommodations seemed to be quite basic in my opinion.
So I started to browse the internet, and found Safaribookings.com were literally thousands of safaris are presented. On that site I found a British travel agency, Wayfairer Travel, with a safari trip very similar to the proposal we had, at a more reasonable price, so I clicked the big yellow arrow for a free quote.
The next day I got a phone call from Leonie Taylor, their Luxury Travel Specialist for Africa, to inquire about our specific needs and wishes, because every trip is tailor made! From then on most of the communication went via WhatsApp. The conversations with Leonie were informal, witty and yet very professional.
Every question we asked was answered promptly , every suggestion we made was taken into consideration.
One week later I received a quite impressive internet presentation of the suggested itinerary, very extensive, detailed, beautifully laid out, with lots of pictures and information about the locations and accommodations we were to visit.
This time it was well within the same defined budget, AND with every accommodation 1 or even 2 upgrades over the ones we got in the first proposal.
So the decision to continue with Wayfairer Travel was easily made, although the choice for a foreign travel agent was somewhat out of our comfort-zone!
The trip was even more fantastic in reality than the itinerary virtually suggested!
The build-up and variation of the accommodations was splendid. First we went to Selous Impala Camp, which had the typical tented camp feeling , but with extra luxury added , such as a pool, great elevated wooden seating and dining area, and great staff, especially Abdullah was super friendly and accommodating!!
To have a bush breakfast at the edge of a lake on a fully dressed table with zebra's and gnoe's drinking within 100m is unforgettable!
A boat safari with hundreds of crocodiles on the shores slipping in the water as you pass them by, and hypo's chasing the boat, emerging only a couple of meters behind it, also adds a particular "excitement" to a day in the bush…
Next we went to Mdonya Old River Camp , there we experienced the authentic camp feeling, with tents with candle lighting, outdoor showers, drinks and stories around the campfire, and dining under the stars. You wake up with lions roaring nearby.
Our guide Sosten was very energetic and took us on a game drive non stop from before sunrise to after sunset, a record that will be hard to break !
The last safari accommodation was Ikuka. Pure luxury with a breath-taking location op top of a hill with breath-taking views from the breath-taking cabins!
You can't call it tents, because they are very spacious open structures with a very large bath-room overlooking the bush , a separate lounge and a gigantic bed, which has a tent-like structure around it that gets zipped up for the night.
Our cabin even had a small private pool. The food and all-inclusive service are also of a much higher standard than you would expect in the middle of the bush. The manager, Tommy, was always present, waving you off very early in the morning for your game drive and welcoming you with drinks and wet towel as you return. At the bar and at dinner to and he's very successful in transferring his enthusiasm about the place on to you.
But the most stunning was waking up with a fabulous unspoiled view over the sun rising from your bed.
The final days in Zanzibar were very relaxing. Beautiful beach, very nice boutique hotel, rated as one of the best in Zanzibar, nicely located with lots of restaurants and shops within walking distance.
Before you start your holiday, Wayfairer Travel appoints you a Travel Concierge. In our case Florence was like our personal travel assistant, always at our side thanks to modern communication via WhatsApp.
Every question or problem was solved within the shortest time (minutes!!) A breakfast charge that was already included in the room-rate, a flight confirmation, a last minute change in schedule, everything was instantly dealt with.
The experience with travelling with Wayfairer was amazing, and very different from previous experiences with travel agencies. The organisation of the trip, the presentation, and service before and during the trip were perfect and very personal.
Everybody was impressed and we will definitely consider Wayfairer Travel again for future trips!

Lisa
–
US
Visited: August 2022
Reviewed: Aug 26, 2022
Email Lisa | 35-50 years of age | Experience level: first safari
Outstanding!
Our African safari was absolutely magical! The trip Wayfairer planned for us was incredible. The details were well thought out and executed. Our guide was extremely knowledgeable about the animals, birds, trees, and he looked after our every need. I'll never know how he managed to find our super remote camp in the middle of endless plains! Our vehicle was comfortable, and reliable. Wayfairer was exceptional about communication throughout our entire trip. I was celebrating a milestone birthday and it seems Wayfairer shared that with our camps. I will never forget being serenaded by camp employees, including a tribe of Masai warriors! Thanks, Wayfairer for the trip of a lifetime!
Corinne
–
Visited: July 2022
Reviewed: Aug 25, 2022
Email Corinne | 50-65 years of age | Experience level: 2-5 safaris
Excellent advice, service, planning, quality and value.
Where do I start?!

Our African adventure was the BEST holiday of my life and my 18 year old daughters! Absolutely EVERYTHING was perfect, right from the beginning when Leonie gave me so much help and advice when planning the trip and right to the end when Toon, made herself available 24/7 to answer every tiny little query I had about absolutely anything. Both made the daunting prospect of planning and booking a holiday of a lifetime completely effortless and I cannot thank them enough.

The quality of the accommodation was first class from start to finish and the people / staff who we met along the way were the friendliest and kindest people ever! The facilities at the lodges were amazing and the food was great, nothing was too much trouble wherever we went. The airport transfers were seamless and the drivers & safari guides were so knowledgable and friendly, we really did bond with them and learnt so much about Africa from them.

What more can I say, first class in every aspect ladies, thank you thank you thank you!!
Disclaimer
All corporate and/or tour info is provided by Wayfairer Travel, not SafariBookings
The tours offered by Wayfairer Travel are subject to their terms & conditions