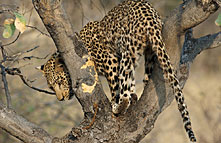 Dancing Zebra Safari
5.0/5 – 78 Reviews
Located In:

United States

Size:

1-5 employees (Founded in

2016

)

Member Of:

Africa Travel Association (ATA) & The International Ecotourism Society (T.I.E.S)

Tour Types:

Custom mid-range & luxury tours that can start every day

Destinations:

Price Range:

$550 to $2,000

pp

per person

per day

(USD, excl. int'l flights)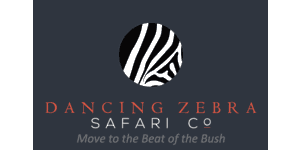 Sarah
–
US
Visited: August 2022
Reviewed: Oct 13, 2022
Email Sarah | 35-50 years of age | Experience level: first safari
A hand-held, wonderful tour through Tanzania's wildlife parks
At every step along the way our family of 5 were cared for and attended to, with special attention given to the kids that was so meaningful! The accommodations and the food were excellent, but it was the attentive staff that put it over the top - both at the resorts and while out on safari. We saw SO many animals! My youngest kept a log and had 52 bird sightings alone in our first park area! We saw lions and leopards and zebras and elephants - all within 10' of our vehicle!!! Tiny pairs of dik-diks and antelope were abundant. Hippos, giraffes, flamingos, baboon troops, a chameleon, warthogs, even an albino Cape buffalo…we saw a ton of animals bouncing on and off roads. Our guides listened to our hopes and then went looking with their experienced eyes and we saw more than we thought we would. Dancing Zebra Safari set us up for a wonderful tour from even before leaving with good advice on what to pack, etc. Our only challenge on the tour was figuring out how tipping works in Africa. The guide we were given did help, but wished we had read it more thoroughly before leaving so we were prepared with more small bills/cash. If you want a wonderful safari, we highly recommend Dancing Zebra Safari to set you up for the trip if a lifetime!
Darren Cook
–
US
Visited: February 2022
Reviewed: Sep 25, 2022
Email Darren Cook | 50-65 years of age | Experience level: first safari
Incredible and life changing experience with Dancing Zebra!
I traveled to Tanzania with Dancing Zebra Safari this past February and it was the experience of a lifetime. This was my first journey to Africa and it was unforgettable. My first camp was at Ngorongoro Crater and the time spent there was magical. The next several days where spent in Serengeti National Park. The accommodations at Lemala Endutu and Nanyukie were first rate. The food was exceptional and the wildlife viewing was everything I hoped it would be. As a wildlife photographer…I had hopes of seeing and photographing a wide range of species. The big five (Lion, Leopard, Cape Buffalo, Rhino and Elephant) was on my short list but I was interested in seeing more and did my guide Ian Kiwelu ever deliver. I was thrilled with the number of species we found and photographed. I can't stress enough how phenomenal Dancing Zebra was in their attention to detail. Everything about my Safari was impeccably managed from the time I touched down at Kilimanjaro Airport to the time I left for home two weeks later. Jessica Matthews was such a pleasure to work with and I'm thrilled to say that I have booked a return trip with Dancing Zebra in 2023! If a once…or twice in a lifetime Safari is on your bucket list….contact DZS!
Donna D.
–
US
Visited: August 2022
Reviewed: Sep 7, 2022
Email Donna D. | 50-65 years of age | Experience level: first safari
Jessica's knowledge, passion and patience helped provide us a Tanzania Trip of a Lifetime!
Dancing Zebra Safari surpassed our expectations and provided an amazing experience which we will never forget. We began working with Jessica in 2019 to assist us with booking the right locations and route for our adventure through the Serengeti. She came up with an itinerary that would provide us variety, ample wildlife and the Great Migration. Life and the pandemic delayed our trip but, Jessica hung in there with us through re-bookings etc. and we were finally able to travel this year.
Jessica handled all bookings for our 12-Day trip, from detailed daily travel book, visa information, Lodges, in-country transfers, drivers and anything we needed during our stay. I felt we received great advice, recommendations, professionalism and superior service. Communication was exceptional and timely, accommodating with changes and happy to assist in a genuine way. She even arranged a private romantic congratulations dinner for us as we just got engaged to be married. We felt very well taken care of!
We spent time in Tarangire National Park, Ngorongoro Crater, Eastern and Northern Serengeti National Park. Our Dancing Zebra driver, Edson, was very knowledgeable and passionate about the areas and wildlife. He was dedicated to finding every animal we wanted to see and committed to providing opportunities to position us just right for a great experience. He did his absolute best to ensure we saw the Big 5, found cheetahs, lion cubs, and many more. Not only were we lucky enough to witness the migration, we saw 5 Wildebeest crossings complete with Crocodiles!
The accommodations Jessica selected for us were simply amazing, with views, plunge pools, tasty food, great wine, wonderful staff and excellent service. The Lodges and Camps were perfectly positioned for what we wanted to accomplish and absolutely incredible. We could not have asked for anything better.
We had a fantastic trip, I would not change a thing and we are looking forward to going back some day with family. I highly recommend going to Tanzania and working with Jessica at Dancing Zebra Safari for your incredibly well-planned adventure. She is the best!
Amy
–
US
Visited: June 2022
Reviewed: Jul 5, 2022
Email Amy | 35-50 years of age | Experience level: first safari
Dancing Zebra was an absolute pleasure to work w/ & if I'm fortunate to go again it will be w/ DZ!!!
Before leaving for this trip of a lifetime, I was overwhelmed with the feelings of gratitude to be so fortunate and blessed to be able to experience such an amazing opportunity. Dancing Zebra and Tanzania did not disappoint!! I left this Safari and experience with even more gratitude and appreciation then I ever expected. On our drive to the Serengeti airport on our departure day, I couldn't keep the tears from falling as I reflected on my time on safari in Tanzania. Besides the beautiful, breathtaking and unique landscapes and most AMAZING and BEAUTIFUL animals, the people of Tanzania were beyond wonderful! For those who travel, we all know that it's the people that make the place. The welcome, the hospitality, the spirit and the smiles of the Tanzanian people were also a huge part of this special experience. And our most beloved Tanzanian....Ian, our safari guide! We were beyond blessed to have him guide us, teach us and share this experience with us. Thank you Ian for everything!!! We will never, ever forget you!!! You are truly the best! Although everything was beyond wonderful, this would all not be possible if it wasn't for our knowledgeable, caring and hard working tour operator Jessica at Dancing Zebra. Her passion for Tanzania and it's people shine through and her personable and thorough approach let you know you are in great hands. Jessica stuck with us through the trying times of Covid and delivered the most amazing, special and memorable itinerary one could ask for. I wouldn't have changed a thing and if I am so fortunate and blessed to be able to go on safari again, it will be with Jessica at Dancing Zebra. THANK YOU Jessica for your caring touch and your personable investment in making this vacation into what dreams are made of! I will never forget this one!!! MAHALO NUI LOA!!!
Eileen & Mel Neville
–
US
Visited: June 2022
Reviewed: Jul 2, 2022
Email Eileen & Mel Neville | 65+ years of age | Experience level: 2-5 safaris
Dancing Zebra Safari Company will help you plan the perfect trip to Tanzania
If you are thinking of a trip to Tanzania, wait no longer! Contact Jessica Matthews, owner of Dancing Zebra Safari Company now! She will help you plan the trip of a lifetime! The trip can include not only the best safari, but cultural experiences you will never forget. Tanzania is truly a beautiful country of loving people. And there is no better place than the Serengeti and its abundance of wildlife.

We just got back from our second trip to Tanzania. This time we went to the central Serengeti, and we stayed at a beautiful tented camp in amazing surroundings, ate delicious meals, and had so many wonderful animal encounters. There are many, many large cats in this area, and of course, a multitude of other animals. Just like our first trip to Tanzania that Jessica planned, this trip was perfect in every detail, and everything happened just like it was supposed to without one flaw.

Jessica and Dancing Zebra specialize in trips to Tanzania. Tanzania is Jessica's second home, and she makes frequent trips each year to this beautiful country. She knows the best places to visit, and the perfect camps and lodges in which to stay. The guides she uses are amazing: friendly, lovely human beings, proud of their native country, know the wildlife and eager to share their wealth of knowledge (animals, birds, and plants) during game drives, and always willing to answer questions. They strive their hardest to make sure you see everything you could possibly want to see and more. It seems to us that they are usually the first to most viewings and are always sharing their found sites with other guides from other companies.

We can't say enough about Dancing Zebra Safari Company. Jessica is the perfect person to work with in tailoring your trip just the way you want it within your budget. She is easy to work with, always willing to answer your questions, and provides extremely excellent recommendations and service. She tries to make sure that everything you are looking for has been addressed and that you have the perfect Tanzania experience: the safari of your life.

We hope to return to Tanzania again, and when we do, we will call Jessica at Dancing Zebra. We know what a wonderful, perfect trip she will plan for us! Can't wait until next time.

Steve S.
–
US
Visited: June 2022
Reviewed: Jul 1, 2022
Email Steve S. | 65+ years of age | Experience level: over 5 safaris
Our fourth amazing safari with Dancing Zebra. Thanks to Jessica Matthews!
On this trip we went to Botswana and Zimbabwe, and it was originally planned for June 2020, then of course, Covid hit, and countries closed down. We postponed a few months, then had to postpone again, and then again! And this is where it really pays off to have an outstanding travel agent like Jessica Matthews. Every time we considered postponement, we talked it over with Jessica, and she advised, gave us options, and then quickly rebooked everything. And after two years we finally went this June! I should note though, that during the two years of postponements, Jessica quickly booked us on two Tanzania safari's instead, since Tanzania had less complicated entry requirements. So we did not miss any safaris due to Covid! We actually went on MORE!

This trip was awesome! Jessica has all the connections with the safari industry in Africa to set us up in the best locations. We visited Victoria Falls first, and it was as spectacular as ever. Then on to the 10-day safari in Botswana at 4 different camps. Chobe—Moremi—Savute--Makgadikgadi Pans. They were all excellent. The camp staff sang and danced for us before dinner each night, which led to a very festive feeling, which was quite enjoyable.

All our safari drivers were amongst the best. Very knowledgeable and able to find the animals we were looking for. Highlights would be the four lion brothers eating their buffalo kill for two days, a rare encounter with a pack of wild dogs, a leopard kill, and the cruises on the Chobe River, where herds of elephants come down to drink. Also, the many other lions, leopards, zebras, giraffes, elephants, and all the African animals you expect to see.

Another great feature were the sundowners every late afternoon before returning to camp! That really added to the enjoyment factor.

So this was another great adventure, and we are looking forward to our fifth safari with Dancing Zebra in Sept 2022, and back to Tanzania! Jessica and Dancing Zebra are simply the best at custom safaris!
Doug F
–
US
Visited: November 2021
Reviewed: Dec 15, 2021
Email Doug F | 65+ years of age | Experience level: first safari
If you want a fabulous African Safari experience, book with Dancing Zebra!
We just returned from our trip of a lifetime - 3 weeks experiencing the wildlife and landscapes of the Serengeti as well as Rwanda to see the Mountain Gorillas and Golden Monkeys. The entire trip was orchestrated by Jessica Mathews, owner of Dancing Zebra. We met with her, described what we were looking for, and asked her to map out our itinerary. We trusted her judgement and guidance and were richly rewarded! We spent two weeks exploring various parts of the Serengeti and photographing the fabulous landscape and animals. Our guide/driver had 16 years of experience in the Serengeti and considers it his "office". He loves his job and he is a master at it. He knows where the wildlife is, the best times to find them, and the judgement to wait or move on when the situation presents. In one case we spent an hour waiting and watching a leopard as she went from sleeping to her first kill of the morning.

And the tent lodges Jessica arranged for us were unbelievable! Tents in name only, they are secluded, comfortable, spacious..dare I say luxurious? With our own private porch from which to view the wildlife! Food and service were fabulous.

Jessica has built relationships with all the best people and operators in the area. She knows who the best are and only works with them. She travels to Africa regularly to keep tabs on the people and constant changes and has fallen so in love with the country. In fact, she's building her own home in Tanzania.

You won't find anyone with more personal knowledge, connections, and understanding of your interests. Book with Dancing Zebra!
Alyson
–
US
Visited: October 2021
Reviewed: Nov 30, 2021
Email Alyson | 50-65 years of age | Experience level: first safari
Jessica loves Tanzania and is very knowledgeable and thorough when creating custom itineraries.
My husband and I visited Tanzania on Safari for two weeks to celebrate our 30th wedding anniversary. It was a trip that did not disappoint. We visited the Ngorongoro Crater, the Eastern and Northern Serengeti, and Tarangire National Park where we stayed at 4 different Lemala camps with beautiful accommodations, delicious food and wonderful service. We went on daily game drives with a great guide who knew the territory and shared interesting and informative facts about the animals. We saw so many animals, including several that are less common to find. Our guide had "good people sense" and could pace us according to our energy level on a given day and what we wanted to do. He also had good suggestions for maximizing the experience.
Our favorite animals were the cheetahs, elephants and the famous river crossing of the wildebeests (which we saw twice!).
The only thing we would change about the trip is to shorten it by 2 days. We saw so much during our time that we didn't need the extra days. Overall it was a once in a lifetime trip we will always remember!

Kathy and John
–
US
Visited: September 2021
Reviewed: Oct 18, 2021
Email Kathy and John | 65+ years of age | Experience level: first safari
Dancing Zebra Safari Company: Simply The Best!
Words cannot describe the amazing 12 day Tanzanian Safari Jessica planned for us starting on 9/26/21. Our planning involved numerous phone calls, emails and zoom meetings. She guided us through the ever-changing COVID restrictions. Jessica took the time to get to know us, our interests and designed a unique Safari experience incorporating input from each of the four people in our group. Her recommendations were perfect!
Our adventure began with a flight into Kilimanjaro and a night's stay at the lovely Hamerkop House where we were treated like royalty. Dinner and breakfast were amazing!
Early the next morning, we started our journey with Ian our guide. He is extremely knowledgeable, engaging, fun loving and most importantly, loves his job! Within minutes of meeting Ian, we were at ease knowing we had the ideal guide.
After leaving Arusha we spent two days at Tarangire National Park at Nykani Camp. The accommodations at this camp and all those that followed had incredibly comfortable beds. The warm bucket showers felt relaxing after a long day of game drives. It was quite an experience leaving up the canvas of our tents to listen to the animals throughout the night.
We saw impalas, zebras, lion and at one point counted more than 50 elephants. An hour was spent watching elephants frolicking in the river. Our group was surprised at how close we could observe. We learned about termite mounds as we watched 4 cheetahs sitting on one. Most mornings we headed out at 6 AM when the animals were most active and had a bush breakfast.
Our next stop was Lemala Ngorongoro Camp. We took a short hike (accompanied by a ranger) and was surprised to find a sundowner with drinks and snacks set up by staff at the rim of the crater. Accommodation, food and hospitality continued to be first rate!
Our journey continued to Central Serengeti for three night and then on to Northern Serengeti These were also Lemala Properties with great food, friendly staff and great campfires at night.
The four of us took our first balloon ride in Central Serengeti and we were glad we did.
Travelers, we don't know how Ian planned it, but each day eclipsed the previous day's experience! We experienced big cat sightings each day, along with herds of elephants, wildebeests, baboons, hippos and crocodiles. Additionally, we were fortunate enough to witness three crossings of the Wildebeest Migration. This was clearly one of the highlights of our trip. Also, so much was learned about the people and beautiful country of Tanzania.
This trip was well worth the money that was spent! Our advise to you is to follow the guides lead, while you relax and observe.
In closing, we cannot say enough about this company. We experienced a perfectly designed Safari and are deeply grateful to Jessica and Ian for all their planning and hard work.
Kathy and John


Elaine & Andy
–
US
Visited: September 2021
Reviewed: Oct 12, 2021
Email Elaine & Andy | 65+ years of age | Experience level: first safari
Exceeded our expectations! Thank you Jessica for a beautiful safari experience!
There is definitely a reason why every review here is 5 stars. Jessica listens to what you want in your safari and will tailor a trip to give you exactly what you desire. Where Dancing Zebra stands out from the rest, Jessica will come back with alternative options for you to consider, and explain what each option will offer you. Not like other companies that may want to give you a standard package tour. Thank you Jessica for all the time spent with us on the phone!

Our safari was specific to Tanzania, starting in Arusha and then to Tarangire, Ngorongoro, Central Serengeti and Northern Serengeti. We were fortunate to have Ian as our guide for the entire journey, and after just one day with him, we felt like we were traveling with a friend, not just a guide. Ian's passion for the wildlife was quite evident and he was enjoying the viewing of animals as much as we were. We enjoyed him telling us details about what we were seeing and why the animals were doing certain things. And his ability to spot animals far away is incredible. I'm seeing a dot on the horizon and he is telling me exactly what animal it is!!

The camps Jessica selected for us were perfect. We started at Nykani Camp in Tarangire and then to 3 Lamala camps in Ngorongoro (Lamala Tented Camp), Central Serengeti (Lamala Ewanjan) and Northern Serengeti (Lamala Mobile Tented Camp). They were all somewhat similar in appearance with excellent staff that was eager to please and very personable. We all felt like family. I hope that perhaps we will see them again in a future adventure.

If you are considering a safari, you need to look at Dancing Zebra. If you don't, you may be sorry later.
Average User Rating
Rating Breakdown
5 star

78
4 star

0
3 star

0
2 star

0
1 star

0
Write a Review
Disclaimer
All corporate and/or tour info is provided by Dancing Zebra Safari , not SafariBookings
The tours offered by Dancing Zebra Safari are subject to their terms & conditions