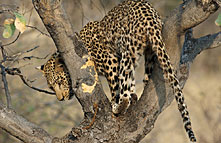 Dancing Zebra Safari
5.0/5 – 78 Reviews
Located In:

United States

Size:

1-5 employees (Founded in

2016

)

Member Of:

Africa Travel Association (ATA) & The International Ecotourism Society (T.I.E.S)

Tour Types:

Custom mid-range & luxury tours that can start every day

Destinations:

Price Range:

$550 to $2,000

pp

per person

per day

(USD, excl. int'l flights)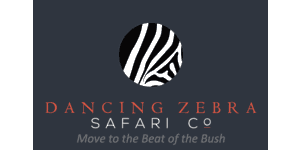 Rating Breakdown
5 star

78
4 star

0
3 star

0
2 star

0
1 star

0
Sharon
–
US
Visited: June 2023
Reviewed: Sep 9, 2023
Email Sharon | 50-65 years of age | Experience level: first safari
Dancing Zebra Safari arranged the trip of a lifetime for our family of four
Dancing Zebra, and in particular Jessica Matthews, did an outstanding job ensuring that our Africa trip was truly the trip of a lifetime. Our family of four, including two teens, traveled this Summer to Tanzania and Rwanda. In Tanzania we visited the Tarangire National Park and two areas within the Serengeti National Park. We then travelled to Rwanda, where we visited the Five Volcanoes region and saw gorillas and golden monkeys. The gorilla experience, which involved hiking with a small group into the misty jungle and spending an hour within steps of these amazing animals, was a highlight of the trip.

All of our accomodations were outstanding, and exactly what we needed for our family. The lodges in both the Serengeti and Tarangire, which were all part of the Lemala group of resorts, were in settings that allowed us to take in the beauty of the park while experiencing all of the creature comforts of a luxurious resort. In Rwanda we stayed at the Five Volcanoes Boutique Hotel, which was also very nice, well-located, and had extremely attentive service.

Dancing Zebra arranged for outstanding guides to escort us on our adventures in both countries. In Tanzania we had different guides for the two parks - - Malekia (aka Thompson) in Tarangire and Edson in the Serengeti. Both were superb. They were extremely knowledgable, engaging, and absolutely committed to making sure that we got the most out of our experience. They took us up close to a long list of wild animals, including elephants, zebras, giraffes, lions, cheetahs, monkeys, wildebeest, ostriches, hippos, warthogs, various antelopes, and many other animals and exotic birds. In Rwanda, our guide (Sam) was also excellent, and skillfully helped us navigate both the capital city of Kigali (where we stayed for one night), as well as the national park.

In summary, we could not more highly recommend Dancing Zebra, and Jessica in particular. She used her encyclopedic knowledge of the area to help us understand exactly what we wanted, and she delivered a vacation that was beyond our expectations.
Steve Shames
–
US
Visited: August 2023
Reviewed: Sep 4, 2023
Email Steve Shames | 65+ years of age | Experience level: over 5 safaris
For amazing and memorable safaris, Dancing Zebra is still the best!
This was our 6th trip with Dancing Zebra Safari Company, and one of the best! We have been to the Serengeti many times, so we decided to take the road less traveled this time, and check out the parks in the south and west of Tanzania -- Ruaha, Katavi, and Mahale.

These parks are far from the beaten path, and harder and more complicated to get to, due to limited flight schedules and availability. Luckily Jessica Mathews has been to all of them, and was fully aware of all the complex scheduling, and was able to put together an itinerary that worked well for us. It's good to have somebody who knows all the details personally. She made sure all our needs were taken care of, from our pick up at the arrival airport, to our transfer to the departure airport. I have said it before, and will say it again because it's true – Jessica is the best safari organizer out there.

Ruaha and Katavi have most of the animals you will see in the Serengeti, except for the large herds of wildebeests. The one thing it does NOT have, compared to the Serengeti, is the large herds of people! It was typical to go an entire game drive without seeing another vehicle. It kind of gave more of a feeling of wildlife in its rawest state, since they were not used to seeing people and their vehicles. We stayed at the Nomad camps, and both of our drivers at Ruaha and Katavi were fantastic. They really knew the area well.

Mahale was great, and we had a fabulous visit with a large group of chimpanzees. This was our first time with wild chimpanzees, and it is a magical moment to see them for the first time. Our chimp trekking guide was Butati, and after three days there, I felt like we had taken a college level course in chimpanzee behavior!

You cannot go wrong with Dancing Zebra Safari Co! Add in the great Nomad camps, the great guides, and this made for one of the most memorable safaris so far.

Priya
–
CA
Visited: August 2023
Reviewed: Aug 13, 2023
Email Priya | 20-35 years of age | Experience level: 2-5 safaris
Reliable, really understood our trip goals, put together the best itinerary, friendly, available
My husband and I used Dancing Zebra Safari to plan an 8 day itinerary in Tanzania. They were INCREDIBLE! The Safari itself was a dream come true - when the wildlife, people, and accommodations. More over, Jessica really understood what we wanted from our trip and planned an incredible itinerary. Through back and forth I felt she really created the perfect trip for us! She was also very accessible leading up to the trip with any questions we had and dealt with a flight delay so smoothly! Also the guide, Thomson was a HUGE highlight - he was so knowledgeable and it was a pleasure to spend so much time with him! We will be recommending Dancing Zebra to lots of friends and family :)
Kelly Resendez
–
US
Visited: July 2023
Reviewed: Aug 2, 2023
Epic Experience
This was by far the most epic and memorable experience we have ever had. From the planning to executing flawlessly on the itinerary, it exceeded our wildest dreams. From the airport pick up to drop off, they took care of all our needs. We literally worried about nothing! The amenities were five star and the food were delicious. The staff at all the camps were friendly and went above and beyond. Our guide Edson was not only a blast to hang out with but also found us the best animals to see. We are still in awe of this incredible trip. You cannot go wrong choosing Dancing Zebra Safari!
Heather
–
US
Visited: June 2023
Reviewed: Jul 14, 2023
Email Heather | 35-50 years of age | Experience level: 2-5 safaris
Comprehensive and Quality Service
Dancing Zebra Safari helped us plan and ensure a wonderful experience with the mountain gorillas and golden monkeys in Rwanda.

There are many moving parts to traveling in Africa and I highly recommend utilizing a travel service like Dancing Zebra Safari to help navigate the details and logistics that are involved. Their local expertise allows you to relax because you know they've thought of everything and you can simply focus on the experience. Once all is confirmed, they provide very detailed information about what to expect, what to pack and what to consider as you're preparing for and executing the trip.

We had a wonderful guide, Jean-Marie, who is a lovely human who was knowledgeable and provided great service. We learned about Rwandan culture and developed a deeper appreciation for the country's history and spirit through the many hours we spent with him. We will never forget the immersive mountain gorilla experience. It was beautiful to witness them in their home and to observe their behaviors up close. Obviously you must keep your distance for a number of reasons, but it's an intimate encounter nonetheless. The staff at Five Volcanoes Boutique Hotel took great care of us and even provided foot massages and cleaned our hiking boots upon returning from the treks.

A suggestion for consideration is related to tipping. While tipping range guidance is provided and tipping is not mandatory, it's hard to imagine not tipping the locals who work so hard and provide such great care and service. To this end, it would be great if the tipping amounts were determined prior to the trip and included in the overall costs. This way, you don't have to carry a bunch of cash with you and can fully relax. This said, you will still want cash on hand for unexpected needs or unexpected tipping. For example, we weren't prepared to tip the gorilla or monkey trackers.
Michelle & Randy
–
US
Visited: June 2023
Reviewed: Jul 10, 2023
Email Michelle & Randy | 50-65 years of age | Experience level: first safari
Our guide was so well acquainted and formally educated in the wildlife, their habitats and behaviors
Our Africa safari was the trip of a lifetime! We celebrated retirement and while we had traveled extensively during our careers, a safari trip to Africa required special attention and we could not have managed without Jessica's expertise at Dancing Zebra. Jessica's many trips to Tanzania gave us great confidence and we relied on her suggestions when planning. She was organized and timely when responding to our many questions. Jessica checked in with us during the trip, which was unexpected but really nice. We also appreciated that the general managers and staff at the different lodges knew Jessica and were connected to her while we were traveling. Jessica prepped us on packing, tipping, visas, the food and the culture. It was all so well organized and exceeded our expectations!
Our safari guide Thomson was awesome. We spent 12 days together and he was so knowledgeable and patient with all the pictures and videos we took. He knew every animal, their habitat and behaviors. Thomson knew where to take us to see the Big 5 and made certain we experienced everything we came to Tanzania to see! We learned so much from him and left with a feeling of awe and education. We even learned a little Swahili from Thomson! he knew when to offer information and when to stay silent and allow us to just take it in. He was very easy to be with.
One of the many highlights of the trip was visiting Rwanda. We visited the genocide museum, the Dian Fossey Research and Conservation Center (watch Gorillas in the Mist) on the Ellen DeGeneres campus and trekked up a mountain to see and "visit" with a family of gorillas! Here too, the guides, porters and trackers were so experienced and knowledgeable. It was a visit that we'll relive and remember forever! Jessica worked with us on planning all of it and we'd highly recommend Dancing Zebra if you're thinking about a safari!

KC
–
US
Visited: June 2023
Reviewed: Jul 8, 2023
Email KC | 50-65 years of age | Experience level: first safari
Seamless and smooth safari!
We used Dancing Zebra to book an 8-day Elewana SkySafari in Tanzania. It was truly a well-planned, seamless, VIP experience. I particularly liked The Manor at Ngorongoro, which is an elegant property reminiscent of the posh Air Force Officer's Clubs of the 1930's. The game drives were outstanding, with plentiful up-close wildlife. Dancing Zebra kept us informed every step of the way, including a check-in mid-trip to ensure all was well. I would not hesitate to recommend or call upon Dancing Zebra or SkySafari for their outstanding vacation product!
Ken
–
US
Visited: June 2023
Reviewed: Jun 24, 2023
Email Ken | 50-65 years of age | Experience level: first safari
Dancing Zebra Safari is the BEST!!!!
I cannot rave enough about Jessica and her team and just how thorough and thoughtful they were throughout the safari planning process and while we were on safari. We returned two weeks ago from Tananzia and my wife and I had the experience of a lifetime - and we owe it all to Jessica, Dana, Edsen and the rest of the on-the-ground team in Tanzania. Honestly, we can't stop telling stories to our family, friends and co-workers - to the point where we are probably getting to be a bit annoying!! :) Also, this is the second time I've worked with Jessica - about 18 months ago she planned a solo trip for me to Rwanda to see the mountain gorillas - which I also highly recommend!!

With this trip, we spent one night at Lion's Paw in Ngorongoro, five nights at Lemala Nanyukie Lodge and two nights at Baraza Resort and Spa in Zanzibar. There were two situations throughout the planning process where we had to make itinerary changes and Jessica and Dana were all over it - super responsive and supportive.

Each day started bright and early - on the road by 6am so we could appreciate the beauty of a Serengeti sunrise - and each day it was absolutely stunning!! Breakfast in the bush was just so cool and we were back to our camp by 1pm for an incredible lunch (7 hours in the bush each day goes by quickly!)....and regarding lunch, well every meal at Nanyukie was incredible! I'm a 'soup nerd' and all of them were just outstanding! The last night I asked to meet the chef because we were so impressed by him and his creations...he actually shared with me some of his soup recipes!! We also asked for local Tanzanian dishes on our last night and they made a feast for Edsen, my wife and me - it was all just wonderful...pilau, wali, ndizi-nyama, etc - all incredible!! The entire camp staff was so welcoming and warm...my wife commented that as much as she loved the safari experience and witnessing the incredible wildlife, what she loved the most were the people she met. They were all so thoughtful and caring -and they were also just fun to chat with...really great staff!!

Now onto Edsen - our driver, guide, caretaker and the man who can spot a cheetah in hiding in the tall grasses 40 yards away - he's amazing!! Not sure how someone can navigate the dirt roads of the Serengeti while keeping his head on a swivel so skillfully...we were in awe. Six days with Edsen went by very fast and we were sad to say goodbye to him - I've had a lot of private guides over years in a number of countries and some were really good, but none of them compare to Edsen. When you book with Dancing Zebra - if don't get the privilege of Edsen being your guide, then you will get Ian and I hear nothing but wonderful things about him too - we met him briefly at camp and he seems like an awesome guy.

The word I constantly use when people ask me about our safari is 'special'. It's so hard to put into words the experience of being in the vastness of the Serengeti and witness its beauty in some many forms and at the same time know you are in such great hands with all staff members and that you are truly cared for...this vacation will be hard for us top! And I'm quite certain we will take another safari in the future - and it will be with Jessica and Dancing Zebra!!! If there is a word to better describe just how much I highly recommend Dancing Zebra, then please insert here! :)

Thank you Jessica, Dana and Edsen, you all made an incredible lifetime experience so very special for Lindsey and me - and we are so grateful!
Sam
–
US
Visited: May 2023
Reviewed: Jun 21, 2023
Email Sam | 20-35 years of age | Experience level: first safari
Trip of a lifetime with the most knowledgable and thoughtful guides
I visited Tanzania and Rwanda with Dancing Zebra last month and had the best trip of my life. My itinerary was:
- 1 day to rest and recuperate on a golf course in Arusha
- 1 day/night in the Ngorongoro crater
- 5 days / 4 nights in the Serengeti
- 1 day/night in Kigali
- 2 days / 2 nights at the Virunga Lodge

Our safari guide, Ian, is an animal whisperer. We were first on the scene to every interesting animal siting in the Serengeti. Although he said he couldn't promise anything, when we asked to see a leopard he found two over the course of an hour. He got us up close and personal with some lions feuding over a kill, hippos jostling for dominance, and baby elephants following their mom.

The accommodations were incredible. The staff were so kind, friendly, and thoughtful and made us feel comfortable throughout the trip. The food was great and the location was incredible, particularly for the lodge in the Serengeti and the lodge in the Virugna moutains.

I felt like we spent the right amount of time in each location. If you needed to cut time off your trip, you could do one less day in the Serengeti and skip the day in Kigali.

Thank you to the Dancing Zebra for giving me the experience of a life time! I've already shared the itinerary with friends who want to take the trip after seeing my pictures and it was a no brainer to tell them to leave it all to Dancing Zebra to plan it perfectly.
Shazia
–
US
Visited: June 2023
Reviewed: Jun 16, 2023
Email Shazia | 35-50 years of age | Experience level: first safari
Fantastic experience
Since the very first email from Jessica M, I have always been amazed at the level of service provided by her and her team. Be it planning & understanding our needs (large group of 8 - with 4 kids), planning our itinerary (which perfectly aligned with what we hoped to get from this trip), providing easy and timely updates, travel and packing tips, and follow up service during and after our trip-- Dancing Zebra Safari is A+
We had around a week in Kenya, and the places we visited were thoughtfully chosen to give us the best experience. Every hotel/camp we stayed at was luxurious, with fantastic service. The trip was completely planned for us- we even had staff come to us inside the airport to help. We showed up knowing we were in good hands. I cannot wait to go back!
Average User Rating
Rating Breakdown
5 star

78
4 star

0
3 star

0
2 star

0
1 star

0
Write a Review
Disclaimer
All corporate and/or tour info is provided by Dancing Zebra Safari , not SafariBookings
The tours offered by Dancing Zebra Safari are subject to their terms & conditions