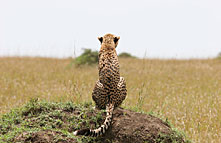 Alphadean Tours And Safaris
4.9/5 – 22 Reviews
Located In:

Size:

10-20 employees (Founded in

2015

)

Tour Types:

Small & medium group tours (Budget & mid-range)

Destinations:

Price Range:

$100 to $700

pp

per person

per day

(USD, excl. int'l flights)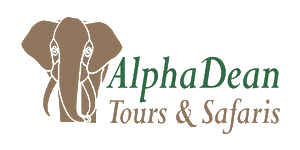 Alphadean Tours And Safaris
Frederik
–
DK
Visited: June 2022
Reviewed: Jul 15, 2022
Email Frederik | 20-35 years of age | Experience level: first safari
12 day safari and 5 day trekking tour as well as 1 day tour in nairobi - Great time in Kenya
Me and my friend really enjoyed our time in Kenya on safari.

Our consultant was at all times Jemimah, who went out of her way (even outside of work hours) to make sure we were comfortable on our trip!

Cannot recommend this person enough, if you are in doubt on how to handle your Kenya safari!

Additionally, she also arranged a one day trip in Nairobi for the sights and a long 5 day trekking tour on Mount Kenya, which all were great in their own right!

We also added a Tanzanian safari through Jemimah, but this was a bit more offhand as we used a Tanzanian travel agent through her, I believe our contact was Miss Evelyn. However, it would be harder to recommend this part, not because of Alphadean, but because of the company used down in Tanzania, who unfortunately were not very good.

Regardless of the experience in Tanzania mentioned above, we still highly recommend Alphadean to anyone looking for a great budget experience in Kenya. And you can be sure you're in good hands with Jemimah helping you with your trip!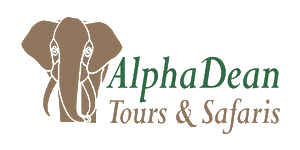 Reply
from

Alphadean Tours And Safaris

Posted on Jul 19, 2022

Thank you Frederik for choosing Alphadean tours and safaris it was such a delight to have you go on a safari with us. It's wonderful you enjoyed the safari, day trip and My. Kenya hike, as for the Tanzania side our deepest apologies for the unsmoothness of the operations we are looking into improving our Tanzania operations, thank you again!
Presh
–
US
Visited: April 2021
Reviewed: Apr 22, 2022
kind, personable, and knowledgeable
We did a 3 day safari at Serengeti National Park & Ngorongoro Crater and had an amazing experience. Jemimah was extremely responsive, accommodating, and helpful throughout the whole booking process. Our guide Hoza was extremely kind, personable, and knowledgeable. The accommodations were also wonderful. I would highly recommend!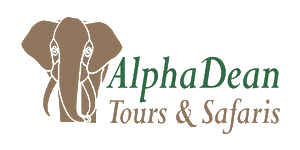 Reply
from

Alphadean Tours And Safaris

Posted on Apr 22, 2022

Thank you very much for taking the time to review us we are delighted you enjoyed the safari with us!
Manuel
–
CH
Visited: January 2022
Reviewed: Feb 24, 2022
Email Manuel | 35-50 years of age | Experience level: first safari
Excellent Tour Operator for Camping Safaris (Group & Private)
Alphadean Tours and Safaris is an excellent tour operator for safaris in East Africa. They operate their own safaris in Kenya and work with trusted partners in other countries, e.g. Tanzania. I booked a 9-days safari with them through Tanzania (Manyara, Tarangire, Serengeti, Ngorongoro, Lake Eyasi, Lake natron) and must say that I was fully happy with my experience. Key positive points for me were:
(1) the sales coordinator Jemimah is EXTREMELY responsive and puts a lot of effort in to make sure you get the tour you want;
(2) they have departures almost every day which makes it easy to join a tour;
(3) compared to other operators, this agency has a very good value for money;
(4) they were pretty flexible in how the safari is organised, e.g. I joined a group for 6 days and had a 3-day private safari directly ensueing.
All in all, can really recommend Alphadean!! Again, Jemimah is really a very great asset they have, she answered every day (incl. Christmas!) at every hour within a short time!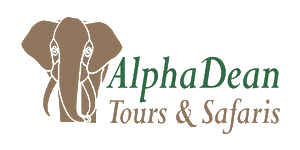 Reply
from

Alphadean Tours And Safaris

Posted on Feb 25, 2022

Thank you very much Manuel for taking the time to write us a review, we are delighted you enjoyed your safari.
Paola
–
ES
Visited: January 2022
Reviewed: Jan 21, 2022
Amazing experience at unbeatable prices
We booked a 7 day safari with Alphadean in Kenya and Tanzania and we couldn't be happier. The Kenya part of the tour in particular was spectacular, so many elephants and wildlife to see in Amboseli. It was by far better than Serengueti for us. It's an underrated national park

We were so lucky to have Jemimah coordinate our tour. She is super efficient, communicative, understanding, resourceful and extremely patient! These five stars go mostly to her and also to our guide and driver in Kenya, Anthony.

Anthony made sure our trip was the best it could be, he's a very knowledgeable person who will have intricate answers to your questions regarding fauna and flora as well as culture and other topics about life in Kenya.

A plus to all of this is that the price for our tours was very reasonable. Great value for money. Comparing prices with other safari goers throughout our trip we realized that Alphadean Tours has significantly better rates for the same lodging/safari/guide/route.

We will for sure be recommending Alphadean to our family and friends. Thank you for everything Jemimah & Anthony!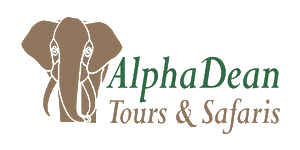 Reply
from

Alphadean Tours And Safaris

Posted on Jan 24, 2022

Thank you very much Paola for taking the time to review us, we are glad that you had a wonderful safari experience!
Amanda
–
CH
Visited: January 2022
Reviewed: Jan 11, 2022
Email Amanda | 35-50 years of age | Experience level: 2-5 safaris
Breathtaking safari tour
We had a great time thanks to Alphadean Tours & Safaris! Everything was well organized from A-Z. The guide (Hoza) and cook (Kevin) were excellent and made the experience unforgettable.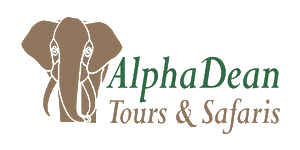 Reply
from

Alphadean Tours And Safaris

Posted on Jan 12, 2022

Hello Amanda,
Thank you for taking the time to write us a review we appreciate your feedback. We are delighted that you enjoyed the experience. Thank you!
Paulo
–
PT
Visited: October 2021
Reviewed: Oct 12, 2021
Email Paulo | 35-50 years of age | Experience level: first safari
Amazing experience!
The Safari was perfect! Everything was very well organized and we saw all the animals and landscapes that we wanted to see. Ruben was the prefect driver and guide, and Isak was a great cook! I tottaly recommend this Safari.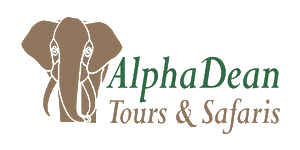 Reply
from

Alphadean Tours And Safaris

Posted on Oct 14, 2021

Hello Paulo,
Thank you very much for taking the time to review your safari experience. It's great news that you had an amazing experience overall.
Julia Estermann
–
CH
Visited: August 2021
Reviewed: Aug 22, 2021
Email Julia Estermann | 20-35 years of age | Experience level: first safari
Well organized, amazing contact, everything great
The contact with Jemimah was simply amazing. It was perfectly clear communication from the very first contact and everything was organized smoothly.
My boyfriend and me did a 5 Day Midrange-Safari in Tanzania that took us to Tarangire, Lake Manyara, Serengeti and Ngorongoro National Parks. The tour was run by 7-Wonders Safari, who probably work together with Alphadean Tours and Safaris. Our Guide Hozza was helping us to see most animals and told us interesting facts about them. The first 2 Days we were on ourselfes and were then joined by 3 other travellers, who stayed budget camping. We had our private chef Nathan cooking for us all three meals the first 2 days and the cooked lunch for all 5 days (he provided breakfast and dinner for the other 3 at campsites). The food was simply amazing and we really apreciated the cooked food instead of lunch boxes most other travellers had. The lodges (Nsya Lodge, Serengeti Heritage and Rhino Lodge) were all beautiful, clean and provided hot water and electricity, as well as good food. In Rhino lodge we had the same wine as in Nsya Lodge (Dodoma local wine) for almost double price.
We really enjoyed our trip and would definitely recommend it.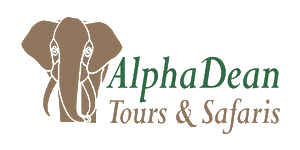 Reply
from

Alphadean Tours And Safaris

Posted on Aug 23, 2021

Hello Julia, thank you very much for taking the time to review our services. It's delightful you enjoyed your trip.
Gleb
–
DE
Visited: July 2021
Reviewed: Aug 21, 2021
Email Gleb | 35-50 years of age | Experience level: first safari
Very attentive and perfectly organized.
Right now you can have this exclusive experience of a lifetime in deserted parks and for about a half of a normal, pre-covid price. But tourists are already started to return to the country (especially, ubiquitous Germans and Chinese), so if you won't hurry, you'll just miss this unique opportunity. If the travel restrictions will be relieved, an avalanche of tourists will cover the country. If hardened - you won't be able to make it at all. So hurry up and book your trip before reading the next chapter.
This story has started for me, when I've received an email ad from a Russian tour agency I was engaged with before, saying that Kenya is now open for tourists. I've replied with a details inquiry, but received no reply - their loss, my gain.
So I've started to crawl the internet to find the details and alternatives. I've found, that there are several Africa tour aggregators, who are uniting many local agencies, providing a feedback platform, and also serving as a proxy for your payment, which should guarantee (to a certain extent) the safety of your trip. I've studied the options, and choose about a 5 companies to address. I've decided to address them directly, without a proxy, to get a better flexibility, and, possibly, better rates.
One of those companies, ALPHADEAN safari tours, caught my attention because of their reply to a negative feedbacks. A positive feedbacks could be bought, so it is a bit suspicious, when you have only those (happy customer normally writes nothing, but an angry one writes a lot, and tourists are as unpredictable as venomous snakes, you'll never know what will piss them off). But if the reply to a negative feedback was polite, clear, and with a lessons learned part, it is something to pay an attention to.
Turns out, that this company provided me with a fastest and most detailed reply. Plus, offered the best rates, so when the first response from a third company came, I've already made my decision. I did not regret it.
For my desired program of 2 weeks, I was offered with 2 options: an individual tour (me, a driver-guide and a bus) for about 3500USD, and a joined one, more than a thousand cheaper. I've decided to buy an individual one. I've tried to urge my friends to go with me, but no one agreed (well, too bad for them). Now I am thinking, that I could have saved some money here. On my way, I've met a company of 4 individual tourists travelling together. The standard tourist vehicle there is an old but reliable 4wd Toyota Hiace with a cutted off hutch rooftop, it has 8 passenger seats, so for 4 it still should be comfortable (and more fun). Though, this way I could loose some flexibility (which I've used, when I was forced to reschedule my flight). I will tell more about the prices below, and also about the ways to cut them down, including a self-organized trip. BTW, some agencies quoted me twice as much for such a program, which is far beyond my budget.
Despite the honey-mouthed letters from my agent, I was extremely cautious, and ready to any unpleasant surprises. I've took a sleeping mat and a sleeping bag liner, and a handful of other supplies, but haven't unpacked them. Though only one accommodation on my way could be counted as a proper 4* hotel, others were nice as well: everywhere I had a bed with a mattress, a power outlet, and even a watercloset of my own. And a hot shower! What else a spoiled traveler can wish for? Maybe a free wifi, but even that was present (except of the nature park camps). Overall, I was pampered as a beloved baby.
So, what about the Africa downsides?
Is it dangerous? Well, yes. I've met a couple on my way who were robbed in their first day in Nairobi (and for a modern man to part ways with his phone in the very beginning of his trip is an unpleasant experience indeed). But I can estimate the danger level in Kenya maybe a bit higher than France (while Namibia, for example, I would estimate much safer - like Germany). In Kenyan cities, if you are visiting a wrong places and act in a wrong way, you have a high chance to be robbed (as in Paris). But villages and remote regions are absolutely safe.
Is it savage? Rather, no. Kenya, though being a poor country by international standards, is the economy flagship of the region. There is a lot of a high scale construction works. Even the distant tribes are understanding the benefits of an education, and more and more people are ready to change their pastoral way of living to a hard work causing a better quality of life overall.
Is it difficult to communicate with the people and to travel here? No. English is a state language, and everyone I've met spoke it. Though, Swahili is more common, and many locals speak English using a limited vocabulary and with a heavy accent. Transportation is well available, a network of a small buses (matatas) is ubiquitous and cheap, though not very comfortable and slow. But there is an Uber.
Is there any special treatment of the white people, particularly, tourists? Well... The vast majority of locals are black. The majority of white people they are encountering are rich tourists, arrogant and ignorant, who arrived in their country with a single purpose: to see the animals. In such a setup it's difficult to stay friendly and tolerant, and threat outsiders as an equals. But they are still doing that! I was really surprised, how welcoming locals are, and if you are speaking with them as with an equals, they are easily revealing their true nature, a very good one.
So, what about the "white face tax", a bigger prices and a possible cheating? Of course, if you are looking rich, you will be charged more (regardless of your skin color). But fix price is a fix price everywhere, no one will make a special price tags for you. And when you are supposed to bargain, just do so, as locals do. It is always a balance of a supply and demand. Though, now it is a tough times for the tourist industry, so I've paid for the souvenirs still a bit more than ebay prices (even if I don't really need any of them).
And actually there are big prices for foreigners: it's an entrance to the national parks. It easily can be 100 USD per day, plus a car fee. Prices for the locals are much lower. But remember, it is also a supply and demand. It is not cheap to maintain a conservancy. And it is even more expensive to protect it's lands from an industrial usage. The prices for locals are their special benefit, and for you it is not overpriced, but, rather cheap. Because an opportunity to see this wildlife in it's natural habitat is priceless, and when you are paying your fee, you are buying not a product, but the priveligy.
Are Africans lazy and not ready to provide a decent service for your money? Yes and no. You see, in a poor country a gap between the basic survival and prosperity is huge. A person, who is surviving on a dollar per day is not motivated to work extra. If you will pay him twice, it won't make much difference for him, so it won't add much motivation. If you will pay 100 times more, it won't add much value either: he won't have any ideas where to spend it. But a person, whose essential necessaties are covered always wants more, he clearly sees the value of his work, and understands the price of money. Kenya is rapidly developing, here you can find both kinds of people. And some of them are very smart and hard-working, as they are much more motivated, than the modern europeans or Americans: they need to work more for the same benefits.
What about the food? It kinda exceeded my expectations. I haven't tasted anything really good here, a cuisine worth visiting the country just by itself. But it was good, servings are big, and there is a variety. In really poor countries, there is only chicken and rice in the menu. But in Kenya, there is a lot of beef, lamb, sometimes even a goat or a camel. Those animals are everywhere outside of the cities. As a side, you can have a choice of rice or potatoes, peas or beans is also an option. There is not a huge variety of dishes, and I haven't tasted anything more than a fair and nutritious village food, but I can't say anything bad about it.
I think, it makes the general impression of a Kenya. And now a couple of words about the tour itself.
Tourists are coming to Kenya mostly to see the animals, and the most of the tours are serving this purpose. Normally, there is nothing aside of that, and it was a bit disappointing for me. It wasn't easy for me to emerge myself in the daily life of this country, to understand it better. Even for a professional tour guide, some of my questions were a bit puzzling. Of course, there is also a Massai village visits, but it's a 100 percent tourist attraction (and, frankly speaking, not well organized: I've learned more about the Massai history and culture in the Moscow nomad culture museum, than in the Massai village itself). Of course, you can talk it out with the Massai, but it will require some efforts and time, by default, they are not ready to a frank talk with a tourist. Also, you can do some tracking and climb the Kenya mountain, but because of the wildlife, tracking options are limited, and a climbing requires a special preparation, and can't be done casually.
But if you are up to see those animals, you won't be disappointed. The program was organized to make the most of it. When I was reading the initial plan of my tour, I was worried by the words "relax in the hotel", which I've seen a several times. I've read it as "a quick run through the basic attractions, but for the most of the day, just sit in the hotel, and do nothing". I was wrong. In fact, my agency and my guide did everything to accommodate my tour to my needs. Yes, it wasn't as rich on impressions as my self-organized trips, yes, I've missed a lot of Kenya (Victoria lake, an ocean and it's islands, a countless unique less known national parks...). But my trip wasn't just a formal checklist, and I had no time to relax (I barely could find some time to walk around the towns on our way by myself and socialize with the locals). And this intense and exciting program has happened mostly because of the driver guide, which my agency has found for me.
Simon has met me in the airport at 2AM upon arrival and dropped me also about 2AM on my departure. Normally, on a tour you need at least 2 persons: a driver and a guide. On the safari tour you need also an "animal watcher". Simon has a great expertise in all 3 roles. And he showed himself as a very polite and attentive person, always ready to walk an extra mile to my satisfaction. He has spent up to 14 hours behind the steering wheel (driving off-road, planning our route and looking for the animals for me), always staying in a good mood. He acted not as a stupid servant or a bossy guide (like I've seen some others to act on my route), but, rather, like a Jeeves (which time to time forced me to feel like a Bertie Wooster, a bit awkward, but somewhat pleasant). Also, he speaks a really good English (with just a small Swahili accent and an impressive vocabulary - in a wildlife aspect maybe even better, than mine).
And now I would like to come back to a price point. I don't know the whole real price list, but I've seen the prices around, and made my own conclusions. In Africa, many people are living for 5 dollars for a day, while my day cost was almost 300. Isn't that too much? Let's try to make a rough breakdown.
The driver with a car cost about 100 dollars per day. You may think, that it is also too much. But remember, that cars are much more expensive in Africa, comparing to US and Europe (just as any imported products). And African roads don't go easy on them. And because of that, to hire a car with a driver will be cheaper, than to take one from Sixt or Avis (and much safer). The driver will serve as an insurance and will make your life much easier. Even a famous hitchhiker Anton Krotov (sorry, his book about the East Africa travels is available in Russian only) saying, that the car with a driver is an excellent by price/value option to travel in Kenya. And don't forget, that while with you, driver needs to eat and to sleep. Of course, the most desperate one can sleep in the car, but is that what you would want for a person, on which service you will rely entirely in your trip?
Which drives you to another expense: food and lodging. A decent (sometimes good) hotel will cost you between 35 and 100 dollars per night (it's a current, covid prices, and there are places, which may charge you up to 300 even now). There are hostels for about 10 dollars per bunk bed and some ugly roadside barns without any water or electricity for the same price, but we are not aiming for that. A decent meal will cost between 6 and 10 dollars. There are places for 20+, but to my experience, the price is depend on a location much more than on a food quality. And you'll need a lot of water, bottles are about 1 dollar per liter (more expensive in the smaller shops). So it makes a little below 100 dollars per day in average.
What's else? National parks! It's between 30 and 100 dollars per person. In some days, you won't enter them at all, but in others - you'll need to pay extra for your car and your driver.
And don't forget to add the gas! A 4wd bus on a full day off-road can consume up to 30 liters. While the current price is 1.1-1.2 dollars per liter.
So, even with all the expenses, the agency fee may be 50+ dollars per day. Isn't that too much? I think, no. Because it is not the price for their name, but for the actual service you are receiving. A money processing fee, a composition of your tour, an insurance, that you will receive an experienced guide, and your car may be replaced in case of any trouble. So, in fact, it is quite cheap, and there is no way for that to became cheaper.
So, yes, you can plan your tour by yourself, in Kenya it should be just as safe, but you will also take all the risks and save, maybe, about 1/5 of an agency price. There is a Russian proverb (I do hesitate to translate it to English, but the general meaning should be clear from my explanation above): Кроилово ведёт к попадалову.
In fact, before going to Kenya, I wanted to visit a US national park - Yellowstone (which should be much easier for me, as I live in US). But to drive here all by myself would be difficult, and I wasn't able to persuade my friends to go with me, so I've also considered a tour. A typical one will cover just 1 national park, it will be 1 week, group tour, walking, you'll carry your tent by yourself, food is not included. And the price is just the same as for my gorgeous individual safari in Kenya - also about 3500 dollars. My choice was obvious.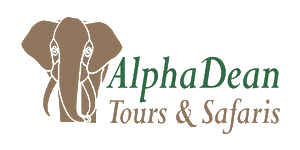 Reply
from

Alphadean Tours And Safaris

Posted on Aug 23, 2021

Hello, Gleb thank you very much for taking the time to write us a review, we are grateful for the insights you have shared on your safari, we are very happy your experience was amazing.
Renzee
–
PH
Visited: November 2020
Reviewed: Feb 2, 2021
Email Renzee | 20-35 years of age | Experience level: first safari
Experience of a lifetime!
I went on a 10-day safari in Kenya and Tanzania and had such an incredible and indescribable experience! The tour was very well organized.

Communication before hand was really good. Jemimah responded to my emails within minutes. Very professional, accommodating and took care of us with utmost respect.

Highly recommend our guide Joseph, this man is a legend. He went above and beyond to accommodate our needs and give us the best experience. He drove tirelessly all day long and got us up close to the animals. His dedication, expertise and knowledge was brilliant. He made our safari dream come.

The accommodation and food was better than expected even though we had taken the most basic package. Would definitely recommend Alpha Dean Tours to anyone looking to book a safari.
Kylie
–
Visited: January 2018
Reviewed: Feb 10, 2020
Email Kylie | 20-35 years of age | Experience level: 2-5 safaris
He was one nice polite guy i mean i did enjoy my whole time touring
Everything here was absolutely amazing...the safari tour ..the service..the communications...please guys try this place you'll love it
Disclaimer
All corporate and/or tour info is provided by Alphadean Tours And Safaris, not SafariBookings
The tours offered by Alphadean Tours And Safaris are subject to their terms & conditions