Uwanda Tours and Safaris
4.9/5 – 124 Reviews
Office In:

Size:

20-50 employees (Founded in

2021

)

Tour Types:

Custom budget & mid-range tours that can start every day

Destinations:

Price Range:

$200 to $400

pp

per person

per day

(USD, excl. int'l flights)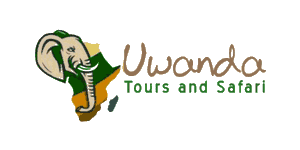 Request a Quote


for a custom tour
Your request will be sent directly to the operator
If preferred, you can contact the operator directly
David & Theresa & Markus
–
AT
Visited: July 2023
Reviewed: Jul 26, 2023
Email David & Theresa & Markus | 20-35 years of age | Experience level: first safari
Great time @Nyerere NP with Mr. Martin & Mr. Duller
We had a great time with our guide Mr. Martin and our driver Mr. Duller! 5/5! Thank you so much for this unforgettable experience!

We booked a 4-day fly-in safari from Sansibar, even though the itinerary and the lodge were changed from the original booking - it was so great!!!! Transport/pick-up, luggage storage on Zanzibar was very good & the communication with the operator was very easy. Value for money was okay with 260$ per day - we would have wished some control over our itinerary (how many days of safari e.g.) if we pay the same price for every day. The car was very good - cool water all day long in the truck and overall great food!

Regarding the Safari itself:
Day 1: warm welcome at the airport and a full day in the bush. Lots of elephants, lions, giraffes etc. - no excessive chasing of animals by the driver, which we liked very much! Very good food under a great bao-bab tree. Completely vegan food was possible, as ordered.
Day 2: bushman tour, village tour with a local, visit to a local school. This tour and introduction to the local life was astonishing. We felt warmly welcome and bought local goods and did learn a lot about Tansania, the challenges of the people and their lives. Before the tour we had a bushman walking tour early in the morning - which seemed to be a bit staged, we did not like that very much… we ended the day with end epic sunset on the river banks of rufiji river and the boat safari, where we would have liked to get closer to the hippos (like other boats).
Day 3: full day again in the jeep! And again lots of animals and wild game - especially lots of elephants with their babies. The only con on this day: we ordered 2 times vegan food & 1 meat portion, in the end we got 2 meat portions and 1 vegetarian. Not a huge problem, as we tried to share then - but worked very well! Maybe a table for the lunch would have been nice as well!
Day 4: Maasai village visit, chill-out at the lodge and transport to the airport and back to ZNZ. We promptly received our stored luggage & were transported to our hotel.

Lodge (Safari Selous Lodge):
5/5! Great time, great property and the loveliest people around. Always clean, very tasty food & the worlds greatest staff. You cannot feel alone there, there's always someone who talks to you, asks you about your day or to play games with. We even had dancing lessons with our Maasai guard by the bonfire. Everyone was interested in us, our home countries and so on. Thanks so much Sarah, Jafar & Jastin!

Conclusion: we can recommend all our lodge, agency and guides! Thanks for the good time at Nyerere NP!

Christine KB
–
FR
Visited: June 2023
Reviewed: Jul 16, 2023
Email Christine KB | 35-50 years of age | Experience level: first safari
Professional, available quickly to answer all questions and needs
Hello
It was a good experience that we won't forget.
the game was very pleasant and the people very nice. even if we could not enjoy the pool, everything else was very good! at the lodge and in all our trips. special mention for Omary. it's the best. doing this travel without my husband with 3 children was a bit worrying for me. he was more than perfect. for the game but also everything around it. we felt safe and very well guided at all times. It was great. He explains clearly all we want to know about animals and the country. Very kind, professional. calling the boat safari is disappointing.. you see very few hippos and crocodiles. it was just a very pleasant ride to discover the country. by car, nothing to complain about, it was very addictive! rather than doing the safari while walking, the rest was deserved! it will be for next time… and one time for sure it was thanks to Omary. He knows his job and do it well
Chris
–
Visited: July 2023
Reviewed: Jul 14, 2023
Email Chris | 65+ years of age | Experience level: over 5 safaris
First class organization and fabulous guide and driver with 1 2 1 attention from start to finish!
This was my 7th Safari and the best one yet. So well organized from the beginning and the added bonus of being 1 2 1 with my guide and driver and not having to share with other groups. As a solo traveler I was not expecting this. The 9 days I spent on safari were varied and interesting and very informed. Nothing was too much trouble and everyone was so reliable at all times. I cannot recommend Uwanda Tours highly enough as the whole experience was fabulous.
I did a lot of research before I booked with Uwanda Tours and I chose the best I could find with good value for money and location.
As for the tour itself, I saw everything I wanted to see except Wild Dogs and so much more than I expected including 2 Elephants with babies having a water and mud bath, rolling in the mud and enjoying it so much, a pride of 13 female Lions, Elephants you could almost reach out and touch, more Giraffe, Hippos and Crocodiles than I have ever seen, and video of a Lilac Breasted Roller going into a tree hole to feed it's chicks.
The varied landscape was a winner as well and the trip to bathe in the Hot Springs was a highlight as well as the boat safaris. If you have never been on a safari before, or even if you have, you could not find a better company to go with.

Pierre
–
FR
Visited: July 2023
Reviewed: Jul 13, 2023
Email Pierre | 35-50 years of age | Experience level: first safari
Great guide
We were treated to the best guide and more Francophone: Moussa

(automatic translation from French)
Rachel
–
Visited: July 2023
Reviewed: Jul 7, 2023
Email Rachel | 35-50 years of age | Experience level: first safari
Seamlessly organised, incredible experience
We did the 2 night, 3 day safari trip to Selous National park, staying at Nyerere tented camp. It was amazing. Everything ran so smoothly, despite a couple of schedule changes. We were collected promptly from our hotel, greeted at the airport, greeted at the airstrip at the National park by our guide for the safari drive, Arii. He was an amazing guide, we saw a pride of lions, a herd of elephants, a close encounter with one elephant, wilderbeast, crocodiles, hippos, baboons, etc etc. He worked really hard to ensure we saw everything we could as we only had one day on the game drive - we were picked up at 7 and he dropped us at the hotel at 6, a very long and tiring day but totally worth it. And you are in charge of the itinerary so if you want to return to the hotel sooner, you can. The following day we did the bush walk with Simba, which was fabulous. He really engaged with us both, my son in particular and we learnt a lot, including how to make a fire in the bush. We did the village tour and boat safari and were lucky enough to see an elephant crossing the river. Overall awesome trip and totally recommend Uwanda tours and safari
R
–
US
Visited: July 2023
Reviewed: Jul 6, 2023
Email R | 35-50 years of age | Experience level: first safari
Amazing, organized and just plain awesome
We really loved everything from dealing with the tour operator, to answering my questions really fast, and actually enjoying the safari we really loved it all. So well organized, and our guide and camp also amazing. I was nervous to book over the internet but I took a chance and it was well worth it!
Ana & João
–
PT
Visited: July 2023
Reviewed: Jul 2, 2023
Email Ana & João | 35-50 years of age | Experience level: first safari
Very good experience
The safari was very good and the staff of Uwanda Safari is amazing. If you are searching for a quality safari this is our choice. The plan activities whore according to the plan. Everything was on schedule, from the transfer to the food. The staff was always available and they did everything to feel good and welcoming. We stay in a brand new lodge, Selous Safari lodge, the facilities are very good and the staff are very nice. We managed to see the big 4 and the guide was amazing. The village walk was interressing and help us to understand the way of leaving of the people. In the boat safari was possible to see a lot of hippo and see them in their natural habitat. The location for the sunset is great, but we couldn't see because the sky was cloudy. The bush walk reveals some of the secrets of mother's nature with the help of Dr. Simba. The time of culture and relax is well balanced.
Steven Taylor
–
Visited: June 2023
Reviewed: Jun 29, 2023
Email Steven Taylor | 35-50 years of age | Experience level: first safari
Very friendly and accommodating
My family and I booked a 3 day Safari package with Uwanda Safari to Selous Game Reserve in June 2023 and we were very pleased with the entire experience.

My wife and I have two children aged 10 and 3 so they are quite young to be going on safari but Uwanda really did everything they could to satisfy all of our requests. Even some of the mort difficult ones! My wife feel ill at our hotel the day before the safari was supposed to start and Uwanda were very understanding and helped to delay our start by an additional day giving my wife to recover. They did this at no additional cost and were very understanding.

Our pick-up from the hotel on our first morning was friendly and punctual (not like us!) and got us to the airport in ample time for the flight. When we landed at Mtemere Airstrip we were met literally at the side of the plane by our guide and driver. They were both extremely friendly and welcoming. And also understanding while we took our time to get the kids ready for the day ahead.

During the drive we had a vehicle completely to ourselves and managed to see almost all the animals we wanted to see. Sadly we didn't get to see a lion but we did see two leopards which we were told was extremely rare. The short stop for coffee and a snack, and the full stop for lunch were great and the food was very nice.

The kids started to get really tired and kranky in the afternoon but again the guide and driver were very accommodating, and the kids soon snapped out of it when we found more animals to look at.

After the tour we were taken to our accommodation at Selous Safari Lodge where we had a large lodge to ourselves with ample space. The staff were extremely friendly and served us delicious home cooked food which was very much needed. Our lodge had two nice showers (one outside) and a double sink and we slept very peacefully.

The next morning we went on a river Safari where we were again greeted by a guide and boat driver, both extremely friendly. On the Safari we saw crocodiles, hippos and many monkeys and birds in the trees on the banks. It was a fantastic experience.

After the boat Safari we were taken through the local village of Mloka by a guide and told a little bit about how to the local people live which was very interesting to see.

At this point we realised that the trip was starting to become a bit much for the children so we politely asked Uwanda if we could return to the hotel a day early. But I must stress that this was entirely down to us and not at all a reflection on the quality of the Safari or the staff involved. Basically our children loved it but they are very young and just didn't have the energy to complete the third day (the walking Safari). We decided to settle for two magical days instead of risking really breaking them on the third. Though we wish we had had the chance to complete all of the activities.

Once again Uwanda were extremely gracious and understanding and managed to move us on to the return flight on day two, again without any additional charge. I really can't stress enough how good the company were with our changing demands and ad-hoc requests. They were always understanding and patient and a pleasure to deal with. I can't recommend them enough.
Jorge
–
PT
Visited: June 2023
Reviewed: Jun 25, 2023
Email Jorge | 20-35 years of age | Experience level: first safari
Fantastic
They are very quick to respond either by message or email. I think the value is adequate for all the activities carried out. the guides are super helpful and attentive
Daniela Araújo
–
PT
Visited: June 2023
Reviewed: Jun 24, 2023
Email Daniela Araújo | 20-35 years of age | Experience level: first safari
Amazing
Everything went very well. Transfer arrived at the hotel at the scheduled time and with a comfortable and clean vehicle. we arrived at the airport and everything was ready for us to travel to Mikumi National Park. Our guide, Mustafa was excellent, always concerned with showing all the animals and explaining fun facts about them and answering all questions. It was definitely a day well spent. I recommend. Thank you Uwanda Tours and Safaris.
Disclaimer
All corporate and/or tour info is provided by Uwanda Tours and Safaris, not SafariBookings
The tours offered by Uwanda Tours and Safaris are subject to their terms & conditions