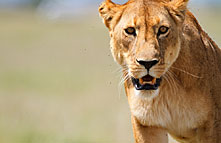 Widman Tours & Safari
4.7/5 – 20 Reviews
Office In:

Size:

5-10 employees (Founded in

2006

)

Tour Types:

Custom budget tours that can start every day

Destinations:

Price Range:

$100 to $600

pp

per person

per day

(USD, excl. int'l flights)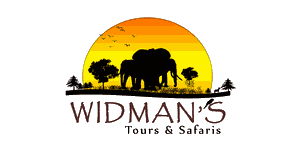 Request a Quote


for a custom tour
Your request will be sent directly to the operator
If preferred, you can contact the operator directly
Rating Breakdown
Mirjam
–
NL
Visited: November 2023
Reviewed: Nov 24, 2023
Email Mirjam | 35-50 years of age | Experience level: first safari
Good, we got what we booked. Just another lodge then is on the website but they are all good and nic
We had beautifull hot weather and saw a lot of animals. We really liked the combination boat safari and driving. We skipped the walking safari on our choice because we were to warm. They really looked for the animals in the park and took the time to let us see them.
Driving time from dar es salaam was 7 hours, that was a minor because the website said 4-5 hours. Our guide was an intern but was very nice. Sometimes a little diffucicult communicating in Englisch. Worth the money.
Corde
–
Visited: November 2023
Reviewed: Nov 16, 2023
Email Corde | 20-35 years of age | Experience level: first safari
Hospitality from all people was brilliant.
Game safari was brilliant, but the walking safari wasn't really worth doing on the next day. Would much rather do a boat safari instead and pay a little extra. The rooms were okay to stay for 1-2 nights but showers were really bad. The tour operators and transport were all very good and friendly. They made the transport to the park fun.
Gombe
–
Visited: October 2023
Reviewed: Oct 28, 2023
Email Gombe | 50-65 years of age | Experience level: over 5 safaris
Excellent he came to pick us himself and transferred us to the hotel and was with us early morningo
The tour van was in top condition and we choose the one we liked
Halil KAHRAMAN
–
TR
Visited: September 2023
Reviewed: Oct 3, 2023
Email Halil KAHRAMAN | 35-50 years of age | Experience level: first safari
"Paschal is not just a guide; he's a true nature enthusiast and educator who made our experience tru
"My wife and I had the most incredible 2-day safari experience with Widmans in Mikumi National Park, Dar Es Salaam, Tanzania. From the moment we met our guide, Paschal, and our dedicated driver, we knew we were in for something special.

Paschal's knowledge of the local wildlife was truly remarkable. He not only spotted the most elusive animals but also shared fascinating insights about them, making each safari drive an educational and thrilling experience. His passion for conservation was palpable, and it enriched our adventure.

The team at Widmans went above and beyond to ensure our comfort and satisfaction. The accommodations exceeded our expectations, providing a comfortable retreat after each exciting day of exploration. The meals were not only delicious but also featured a variety of local flavors, allowing us to savor the tastes of Tanzania.

What truly set Paschal and Widmans apart was their flexibility and attentiveness to our preferences. They seamlessly incorporated our special requests into the itinerary, making the trip feel personalized and unique. This level of care and dedication to customer satisfaction is rare and greatly appreciated.

In terms of value for money, we couldn't have asked for more. This safari experience was not just a tour; it was an adventure of a lifetime. We wholeheartedly recommend Paschal and Widmans to anyone seeking an unforgettable safari. The memories we created will stay with us forever, and we'll undoubtedly miss Paschal and the entire Widmans team.
Georg
–
DE
Visited: July 2023
Reviewed: Aug 6, 2023
Email Georg | 50-65 years of age | Experience level: 2-5 safaris
Great organization! Great Trip!
It was a perfect safari trip! Widman even organized a last-minute post-safari for us. Gilbert was our amazing guide with very good English skills! Was great!
Rym
–
FR
Visited: July 2023
Reviewed: Aug 4, 2023
Email Rym | 35-50 years of age | Experience level: first safari
2 Day Selous Park Safari
Excellent communication, professional,
We spent 2 days with our guide Gilbert.
First day in Selous and safari boat 2nd day.
We enjoyed the camp and our guide was very professional and kind. He responded to all of our requests.
I really recommend.

(automatic translation from French)
Henrik
–
DE
Visited: July 2023
Reviewed: Jul 26, 2023
Email Henrik | 20-35 years of age | Experience level: first safari
Awesome Safari in 2 Days and Christian is the best Guide
We had a well organized Safari for today's we started from Arusha to Tarangire and go on Ngorogoro
The car was very nice and the route well organized. Christian was our guide. He knows a little German auntie was the best driver and guide we had.
The hotel, the food and the drinks were included so we would recommend this provider a lot.
Special recommendation to Christian who is just fantastic for two days.
Fatma
–
FR
Visited: June 2023
Reviewed: Jun 19, 2023
Email Fatma | 20-35 years of age | Experience level: first safari
Perfect
we left with widman for a 2 day safari we are very satisfied with their service safari at the top hotel very good I recommend.
thank you to our guide Godlove who was kind and attentive and certainly helpful.
Michaela
–
SE
Visited: January 2023
Reviewed: Jan 29, 2023
Email Michaela | 20-35 years of age | Experience level: first safari
Everyone was very considerate and nice and gave us a wonderful trip!
We went five girls from Sweden on a private three-day safari and had an absolutely incredible trip. We were picked up at the hotel by a large safari vehicle that drove us to Selous. During the entire trip, we were served good food and always had access to water. We also had the oppurtunity to request what we wanted to eat and the staff arranged great vegetarian dinners for us on our request. We also asked for fruit and got it with every meal.

We went on a boat safari, a car safari and a walking safari. Both the boat safari and the car safari were absolutely fantastic and exceeded all expectations. We had very nice guides who told us all about the animals and the nature. We would definitely like to do this kind of trip again.

We slept in tents outside the national park. The tents were nice and provided with mattresses, pillows and blankets. It worked very well and it was fun to live so close to the wildlife. There was also access to 2 showers, 2 toilets and good charging facilities for phones etc.

At night, as you can expect, there are quite a lot of insects, so a good mosquito repellent and full-covering clothes can be nice to bring with you. It can also be good to bring some snacks to have in the car if you get hungry.

All the staff on the trip were super nice and it felt like everyone went the extra mile which made us have an unforgettable trip!


Jonathan Pucci
–
FR
Visited: November 2022
Reviewed: Dec 6, 2022
Email Jonathan Pucci | 20-35 years of age | Experience level: first safari
The review below is the personal opinion of Jonathan Pucci and not that of SafariBookings.
Mistakes and delays, very bad experience
As an intro, I'd like to mention this is a copy paste of my comment on trip advisor.

I am not surprised after coming back from our trip there, to see the previous comment « Unprofessional experience », as it is exactly what we just lived too.

We chose the 2 days « memorable safari », between Tarangire and Ngorongoro.

On our first day, 30min delays at our hotel, and guide not reachable, you start to wonder if you haven't just been scammed.
Then apparently out of nowhere, Widman was expecting us to have to full amount in cash to pay on the day for the parks entrance fees, even after our 10% deposit on his bank account, so we went withdrawing to our limit around 850$ in Tanzanian Shillings (TZS, their currency)
Then you're supposed to wait for the lunch boxes somewhere but the guy did not show up so you go somewhere else and again you wait. While waiting, the guide is paying for Tarangire entrance, in US dollars ! So actually they had the money.. anyway we are nice people and decide to focus on the trip ahead.

That being said, we enter the park at 11:50 ! After leaving at 8 our hotel in Arusha. Maps says 3h drive, so we were (departure supposed to be 7:30), more than a good hour late.

Rest of the day goes quite normal in the park, even though another group saw a family of lions that we did not.

We reach our lodge at 7pm, not the one advised on the website, price half cheaper according to booking but we paid everything now so.. diner is at 7:30, so not much to relax, but people and food were nice though so ok we'll see afterwards our overall satisfaction before complaining.

The next day, we are asked to be ready at 7 am, even though Ngorongoro is not far away from Karatu (our lodge city), to go pay for the Ngorongoro entrance, as it did not work the day before !

Then the mess begins :

We skip the breakfast, but have to wait the bank opening at 8, so we take breakfast, I am asked to help and try paying online about 450$ to enter there and there refund me, but it does not work (see our good faith again), so we go to the bank, it finally opens at 8:30, we wait, our guide goes to pay, we wait about 40min in the car, getting harassed by locals wanting to sell their objects, we finally are able to go there but the guide is feeling « dizzy » so we get one of his friends to pass the local police check (small doubts about legal but well..), we get to the gate late but surprise, paiement is not accepted yet because of a network issue, so we wait until 10:45 to go through, and after a bit less than 1h drive get into the crater around 11:30 ! And we were ready at 7 ! (1h drive for maps)

It's not done, we enter the crater, and after 1h inside the car stops, technical issue, we cannot continue, it's 12:30.
I did not mention above that on the first day we already realised that no gauge in the car was working, so not speed indicator, no fuel indicator since the beginning, all cars were overtaking us whenever a 50km/h limit panel was there as our guide did not know his own speed and went slower.

From there we wait 1h expecting our guide to find a solution and thank god a car with french people inside was nice enough to take us back for almost finishing the tour (1 small hour as they were on the way back). So we get out of the crater, after spending total 2h inside, only 1 with Widmans car.
Then our guide had paid for a bus to take us back to our hotel on the second day before our going back, even there, the price doubled when the bus arrived and we've been asked to help, to which we said no and the other company « Simba » actually paid for our return (they had to arrange themselves). It's the least they had to do.

Now for two days we've been asking for a partial refund, explaining all this to Widman, and he only accepts to give 100$ back and begging for us not to post our experience, but that is clearly not enough for us.

So overall, delays, mistakes, very unprofessional people, and bad experience.

Not saying that the previous comments are false, but I imagine Widman is getting bigger with new guides and experiences, but he clearly does not know how run his business correctly. From other feedbacks on Tanzania, other companies were much more prepared and experiences were fantastic, so we strongly encourage anyone to look at other companies.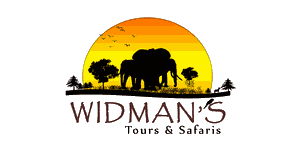 Reply
from

Widman Tours & Safari

Posted on Feb 1, 2023

Basing on our agreement we made during the confirmation of his booking we agreed that if possible may make down payment 10% or full amount but he decided to make the down payment only 10% while other amount we agreed to payee after arriving as he acknowledged above but he didn't give as we agreed hence delayment states by finding the area to get the money and it was week end,early morning that's why most of financial institution was closed even in second day as he acknowledged that he was required to wait until the banks is open so that we wil get the money for paying Park fees and other operation cost of the trip hence delayment occurred and rember we agreed either to pay full amount or 10% and the remaining after arriving so if he was having good faith why he didn't make full payment? Also why the challenge it happens he is blaming to me while he was the first to breach the terms why don't we solve together and 10% usually is for preserving your booking and making surearence that you will make the Safafar use,though 10% it won't be enough for all park fees and Creator fees go the Natinal parks portal comprere what he made payment and the park fees needed to be payed.

Mechanical issue it true was happed during game driving but we made other arrangements by asking other campy to make the game with them and we payed them as Widman Tours and Safari. No any additional cost we asked the customer.


To the issue of refund i accepted as human but infact all money he they used in his trip basing on his expranation above he acknowledged that we get accomodation,he entered in the park, he used our car also other guys car which we payed our self.


In Bussines perspective in humanity point of view I wanted to refund such amount to make composertion for the challenge hapend we thought he was disabled physically but after long discussion we realized that the guy he assumed like he didn't use the money in his trip and dimanding a lot of money while he knows that other money it is difficult to get like park fees and hotel costs.
All in all I used my efforts to apporojoze he didn't accept my apology that's why he decided to put our discussion in these areas or let use assume the principal of saying that always the customer is correct even the fact of two parts is above plus other 11 reviews are positives this it can prove some time customers are unique in expection and beheviour actually I'm still question on his faith and intention above all we still well coming him to make Safafari with use if he want to come in Tanzania.
Thanks

Regards

Widman Masika
Director of Widman Tours and Safari Tanzania
Disclaimer
All corporate and/or tour info is provided by Widman Tours & Safari, not SafariBookings
The tours offered by Widman Tours & Safari are subject to their terms & conditions