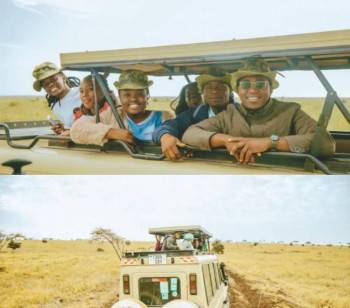 Amshar Serengeti Adventures
5.0/5 – 37 Reviews
Office In:

Size:

10-20 employees (Founded in

2019

)

Tour Types:

Custom mid-range & luxury tours that can start every day

Destinations:

Price Range:

$100 to $350

pp

per person

per day

(USD, excl. int'l flights)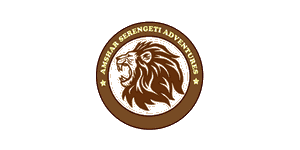 Request a Quote


for a custom tour
Your request will be sent directly to the operator
If preferred, you can contact the operator directly
REMIGIUS FELICIAN
–
IL
Visited: June 2023
Reviewed: Sep 11, 2023
Email REMIGIUS FELICIAN | 20-35 years of age | Experience level: first safari
He is an amazing person and passionate with his work
7-Day Safari!!
We recommend to book your trip at Amshar Serengeti Adventure and especially with tour guide Adrian.

On July 2023 We spent Seven days together and had a good time together. Have seen a lot special, big five and unique animals and had a safe drive. Adrian as great knowledge about animal.

If you want to book the trip of your lifetime. Contact Amshar Serengeti Adventure!
Makoye
–
US
Visited: July 2023
Reviewed: Aug 4, 2023
Email Makoye | 20-35 years of age | Experience level: first safari
Beyond my Expectations
I did a 10 days safari with Amshar Serengeti Adventures, it was real nice and fun to see the big 5 and the Great wildebeest migration in the Northern Serengeti,

Aron did a lot to recommend the best route and organize my trip.

I can't finish without let you know about my tour guide Mr, John, he is very knowledgeable about wildlife and he can take you where others can't go just to make you happy and enjoy your trip.

Accomodations was wonderful and food was so delicious as I can't forget.

With the strong reason I can recommend to anyone who want visit Tanzania, kindly check out these guys are so professional and cost friendly
Oclever Yuda
–
US
Visited: July 2023
Reviewed: Aug 2, 2023
Email Oclever Yuda | 20-35 years of age | Experience level: 2-5 safaris
A journey of a Lifetime
Recently, I embarked on an unforgettable adventure with Amshar Serengeti Adventures, booking their 4-day/3-night joining group safari covering Tarangire, Serengeti, and Ngorongoro Crater. It was an incredible experience that exceeded all expectations.
Throughout the safari, we encountered a mesmerizing array of wildlife, from majestic lions and graceful giraffes to playful hippos, elegant zebras, mighty elephants, swift cheetahs, elusive leopards, and countless other fascinating species. It truly felt like a wildlife enthusiast's dream come true.
The tour arrangements were impeccable. All meals were thoughtfully provided, and the food was not only delicious but also offered a delightful variety that catered to different tastes and preferences.
Our guide, Elia, deserves special praise for his exceptional skills and knowledge. He expertly spotted and pointed out every animal and natural wonder around us, making the experience even more enriching. His patience and willingness to share his vast knowledge allowed me to learn so much during the trip.
Accommodation was well-organized with the first night spent in a comfortable lodge, while the second and third nights were at well-appointed campsites, each providing my own private tent. Additionally, before and after the safari, I was graciously offered hotel accommodation in Arusha, making the entire journey hassle-free.
Transportation was seamless as well. Even though I arrived in Arusha by bus, the team at Amshar Serengeti Adventures kindly arranged pickup from the airport. And upon completion of the safari, I was also efficiently dropped off at the airport for my departure.
If you're contemplating booking this safari, I highly recommend it without reservation. If time permits, consider opting for the 4 or 5-night trip as it allows you to witness even more of Tanzania's breathtaking wildlife and landscapes.
In conclusion, my journey with Amshar Serengeti Adventures was an unforgettable one, thanks to their well-organized itinerary, experienced guide, and excellent service. This safari experience is undoubtedly a must for anyone eager to explore the wonders of Africa's wildlife and natural beauty.
Abdon
–
US
Visited: July 2023
Reviewed: Jul 24, 2023
Email Abdon | 20-35 years of age | Experience level: 2-5 safaris
More than Expected
I had the most extraordinary and unforgettable experience with Amshar Serengeti Adventures during their 10-day Africa's Big Five Safari and Zanzibar trip. From the moment we landed in Tanzania, every detail was meticulously planned and executed. The safari itself was a wildlife enthusiast's dream come true – we witnessed the awe-inspiring sight of the Big Five in their natural habitat, from the majestic lions and graceful elephants to the elusive leopards and powerful rhinos. Our knowledgeable and passionate guides made sure we had the best vantage points for viewing the wildlife, and their in-depth knowledge of the region's flora and fauna enhanced the whole experience. The accommodations were superb, offering a perfect blend of comfort and immersion in the wilderness. After the exhilarating safari, we were whisked away to the tropical paradise of Zanzibar, where pristine beaches and turquoise waters awaited us. The seamless transition from the safari to the beach vacation was a testament to Amshar Serengeti Adventures' impeccable organizational skills.
The trip's highlight was undoubtedly the sheer dedication of the Amshar Serengeti Adventures team. They went above and beyond to ensure our safety, comfort, and satisfaction at every step of the journey. It was evident that they were passionate about their work, and their love for the land and its wildlife was contagious. I returned home with not only incredible memories but also a newfound appreciation for the conservation efforts in the region. If you're looking for an authentic, well-planned, and life-changing African safari experience, I therefore recommend Amshar Serengeti Adventures. They surpassed all my expectations and delivered a trip of a lifetime.
Prosper Nyenye
–
US
Visited: July 2023
Reviewed: Jul 19, 2023
Email Prosper Nyenye | 35-50 years of age | Experience level: 2-5 safaris
Unforgettable Wildlife Adventure
I had an absolutely amazing experience in Tanzania with Amshar Serengeti Adventures, guided by the incredible John! Our four-day journey through Tarangire, Ngorongoro, and Serengeti was nothing short of wonderful. We were fortunate enough to witness an abundance of wildlife, including majestic lions, magnificent elephants, graceful giraffes, elusive leopards, and so much more. John's extensive experience as a safari tour guide truly shone through, as he effortlessly spotted and identified various animals. His wealth of knowledge about these creatures made each sighting even more captivating, and I thoroughly enjoyed listening to his informative explanations while observing them in their natural habitat. Despite the long hours behind the wheel, John remained energetic and enthusiastic throughout the entire trip. His unwavering passion for what he does is truly commendable. I wholeheartedly recommend John as the ultimate safari game drive companion. Thanks to him and Amshar Serengeti Adventures, I had an unforgettable and flawless safari experience.
Andrew
–
US
Visited: June 2023
Reviewed: Jul 10, 2023
Email Andrew | 35-50 years of age | Experience level: 2-5 safaris
Experienced, professional, and knowledgeable in every area.
Great service end to end, every part of the tour was amazing, saw each animal we were searching for inour short 3 day tour because of our amazing guide, his wealth of experience just shined compared to other operators we saw on the road. The lodges were amazing. Recommending to all my friends and family.
Gadise
–
US
Visited: June 2023
Reviewed: Jul 7, 2023
Email Gadise | 35-50 years of age | Experience level: first safari
Awe-Inspiring Adventure
I recently embarked on the 10-Day "The Best of Africa's Big Five Safari & Zanzibar" program with Amshar Serengeti Adventures, and I must say it was an absolutely incredible journey. From the moment I arrived in Tanzania until the end of my trip, the level of professionalism and expertise displayed by the Amshar Serengeti Adventures team was truly commendable. The safari experience itself was beyond my expectations, with breathtaking encounters with Africa's magnificent Big Five animals. The knowledgeable guides provided us with in-depth information about the wildlife and their habitats, making every game drive an educational and awe-inspiring adventure. The accommodations throughout the safari were top-notch, offering comfort and luxury in the midst of the wilderness.

The second part of the program, the Zanzibar extension, was the perfect way to unwind and soak in the beauty of the Indian Ocean. Amshar Serengeti Adventures seamlessly organized the transition from the safari to the stunning beaches of Zanzibar. The resort they recommended was a true oasis, with pristine white sands, turquoise waters, and exceptional service. It was the ideal place to relax and reflect on the incredible wildlife encounters I had just experienced.

Overall, I cannot speak highly enough of Amshar Serengeti Adventures and their "The Best of Africa's Big Five Safari & Zanzibar" program. Their attention to detail, knowledgeable guides, and commitment to providing an exceptional experience made this journey unforgettable. I highly recommend Amshar Serengeti Adventures to anyone seeking an authentic and remarkable safari adventure in Tanzania, combined with the beauty and tranquility of Zanzibar.
Beatrice
–
CN
Visited: March 2023
Reviewed: Jun 8, 2023
Email Beatrice | 20-35 years of age | Experience level: first safari
Remarkable and unforgettable.
Our dream safari vacation was supposed to happen in 2020 but then COVID hit so we rescheduled for 2023. Our Amshar Serengeti Adventures guides Kisali took our family of six (including our four teen and young adult children) through Tanzania (Tarangire, Lake Manyana, Ngorogoro Crater, and the Serengeti). My husband's flight was delayed and his baggage lost; Amshar found another guide to drive him to catch us up and our guide Kisali loaned him a pair of pants so he could get through the Savannah! Kisali knew the answer to every question we asked - there wasn't a single animal, bird, or plant he could not name or tell us something interesting about! And his knowledge of Tanzania's history and people was shared generously.

We mostly stayed in Marera valley lodges and loved them! When we had problems at the one non- Marera place we were staying at, janeth and amina at Rhino went above and beyond to move us to camp that was fabulous. What we loved about the companies we worked with: they cared not only about the customer, but also about their employees and guides. We felt safe and well cared for, the food was fantastic, and we learned so much about beautiful Tanzania and the incredible wildlife of the Serengeti. Thank you so much!
Willy
–
US
Visited: December 2022
Reviewed: Jun 8, 2023
Email Willy | 20-35 years of age | Experience level: over 5 safaris
UNFORGETABLE SAFARI
We gleaned some useful knowledge with him, about the actual Safari as well as about Tanzania its way of life, customs and society. We saw thousands of amazing animals on game drives, including giraffes, zebras, leopards, elephants, and hienas. However, it appeared that our guide had a radar to locate lions and leopards. Most importantly, we could always feel that Amshar Serengeti Adventures were very professional, completely focused on providing us with the best experience, but most of all, they were joyful, kind, and great people.
i promise, i will come back
Edson
–
US
Visited: September 2022
Reviewed: Jun 5, 2023
Email Edson | 20-35 years of age | Experience level: over 5 safaris
Absolutely amazing.
I had an amazing experience with Amshar Serengeti adventure. The guides were professional and provided wonderful service. I would highly recommend them to anyone looking for a great safari adventure.
Average User Rating
Rating Breakdown
5 star

36
4 star

1
3 star

0
2 star

0
1 star

0
Write a Review
Disclaimer
All corporate and/or tour info is provided by Amshar Serengeti Adventures, not SafariBookings