Mmilo Tours
5.0/5 – 120 Reviews
Office In:

Size:

1-5 employees (Founded in

2007

)

Member Of:

Southern Africa Tourism Services Association

Tour Types:

Custom mid-range & luxury tours that can start every day

Destinations:

Price Range:

$201 to $692

pp

per person

per day

(USD, excl. int'l flights)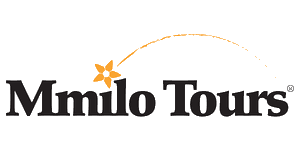 Rating Breakdown
Mahoku
–
SG
Visited: December 2018
Reviewed: Dec 26, 2018
Email Mahoku | 50-65 years of age | Experience level: first safari
fantastic customised 6-day tour
When I originally sent a request for more information to Mmilo Tours and several others through the Safari Bookings website Jamie was the first to answer and also the one who was right away suggesting a lot of options. so based on that decided to book with Mmilo Tours! and I was not to be disappointed! Since we had limited time and wanted to see a range of different things in SA Jamie packed a lot of things in it: we were picked up at the Johannesburg Airport by Norman who drove us via the Long Tom Pass to Sabie - where we stayed one night. He proved top be a fantastic tour guide who know so much of the history of SA and the area that the time flew by fast!We then stayed at the Sabie Town House - which was fantastic - great room - with bathroom - pool and Jacuzzi! i just wished we could have stayed longer there! Dinner was included and the chef had a great meal prepared! on day 2 we were picked up by Sam - a local tour operator who spend the day showing us the Panorama Route including: Lone Creek Falls, Mac Mac Falls, Lisbon Falls, Berlin Falls, Bryde River Canyon, Wonderview, Bourke's Luck Potholes, God's Window and the Pinnacle! i was able to take lots of photos and also fly my drone in these locations! after a lunch (included in the tour!) at the Pancake house Sam drove us to the south end of the Kruger Park (crocodile river) where he dropped us off at the Pestana Lodge. we stayed there for 3 nights.
on the next day we started early for our first game drive and where picked up by Lloyd - a Park guide from Sanparks at 3.40 am - very early for us to get up but i was worth every minute ! - in the 3 hour game drive we saw a lot of animals including Buffalo, White Rhinos, Zebras, Giraffes, Elephants, Impalas, eagles, and more! so within the first drive we had 4 of the "big Five"! and then we also saw something very rare - two black Rhinos! After breakfast back at the lodge we were then picked up by another driver to take us to Kwa Madwala Lodge for a flight with a Microlight!! It was fantastic to see the game reserve from above and fly along the Crocodile River! well worth the extra money!
In the evening our second game drive with again lots of animals - this time in evening light - with Leopards (2!) and herds of elephants and everything else. The driver was Oupa - and he was great and would be the driver on our remaining game drives! he went out of the way to find Lions for us - and on the second day of drives we did see 3 male lions! So many thanks to Oupa for gong above and beyond to ensure that we saw everything that the Park has to offer! in total we had 6 game drives @ 3 hours or more- and i loved every minute of it! it is one thing to see the animals in a zoo - but that does not compare to seeing them in there habitat in the wild!
on our last day Jame had organised a trip to Chimp Eden- about 1.5 hours away from the lodge - and t was great to see the rescued Chimpanzees that are being care for at the camp. well worth the extra drive to see and observe our close cousins in their behaviour !
on the last day Norman picked us up again early n the morning to drive us back to Johannesburg in time to catch our plane.
overall t was a fantastic tour where everything was well organised and we did not have to worry about anything! the drivers were fantastic as we learned a lot! i would at time book with Mmilo Tours again and can only recommend the dedication to providing the best possible experience!

Tony
–
Visited: November 2016
Reviewed: Nov 20, 2016
Email Tony | 65+ years of age | Experience level: first safari
After trawling through Trip Advisor I found Mmilo Tours As it seems I found a Gem
After trawling through the recommendations on Trip Advisor I found Mmilo Tours
As it seems I found a diamond or gold nugget.. We had only 3 days to see some of the culture , history and wildlife of the area so Patrick set about arranging a tour for us.
It started as we arrived at the airport, he personally picked us up and took us to our hotel via a drive past Nelson Mandella's home and checked us in over a coffee. We were then whisked away to our first experience Lesedi. Here we would learn and experience all of the tribes of South Africa and their cultures, customs and dress in one place. A three hour experience that took us round all their villages, their history and dances.
The next morning at eight am we were picked up by an associate of Patrick's Willam who as it turned out was an expert guide whose knowledge of wild life saw no bounds. he drove us to Pilanesberg a Safari Park where we would stay overnight. We were checked into the lodge in the park and set of looking for animals in his comfortable four by four. The first hour or so moved slowly, we saw Antelope Gazelle Warthogs Zebra and Birds then bang life kicked into gear and we started to see what we came for Giraffes and big game. We lunched at the lodge then went spotting again. Willam found a pack of Lions who had made a kill and we sat watching them. All of a sudden out of the bush came the male strolling down the road past us like a king. We moved on to another area that Willam said he found a lot of activity suddenly we were confronted by a massive bull Elephant then a second chasing the first . Willam said they had been fighting each other for days. This guy stood across the road only some ten feet in front of us. We moved on seeing Both types of Rhino , a Secretary bird and Hippos, there was even a Crocodile and Turtle in the watering hole. We saw everything however there was always something that we would miss. Where were the Cheetah? nowhere to be found.
The next day was planned to be a visit to the Cradle of Humankind taking us back to the time when man was first discovered in Africa.
In the morning we set off at five thirty am with the lodge guide for four hours. We were expecting spectacular however it would appear that Willam had shown us all the spectacular there was . We arrived back at the lodge , had breakfast , as we finished Willam arrived. I mentioned the Cheetah, he retorted you want to see them? so we made another unscheduled trip into the reserve. There they were hiding in the bushes, this guy seemed so well informed , what a guide.
On our final visit to the Cradle of Humankind we were passed on to the guide who showed us around the caves where some of the earliest remains of humans were found. An interesting and short insight into our ancestors well worth seeing
In my opinion I think we stumbled on a tour operator and his associates who had an abundance of knowledge in their product, Willam has also sent us a compendium of photographs that he took which I can only say I will treasure .
If you are in their area of the world use them to show you the places worth seeing
Alcyone
–
Visited: September 2016
Reviewed: Oct 18, 2016
Email Alcyone | 35-50 years of age
Top quality tours and guide
We had three customised tours within a week fitted in a busy business schedule - Pilanesberg, Sterkfontein Caves / Lesedi village, and Cheetah Centre. From the very beginning (organising and tailoring the schedule) the communication with Altus and Patrick was top notch, and absolutely all requests were catered for. On the tours, itinerary and punctuality of the guide (Willem) was spotless. And best of all, the tours themselves were very interesting and professional. Willem is very knowledgeable and passionate about South African culture, history and his wildlife experiense and enthusiasm are second to none. It was a pleasure to have him as a guide, and we will definitely be back for more tours.

Richarda
–
DE
Visited: February 2022
Reviewed: Mar 6, 2023
Email Richarda | 50-65 years of age | Experience level: first safari
Very good organization and support on 4 Day Kruger Safari & Panorama Route
I was very happy with the program and support by Norman from Mmilo Tours. I got a lot of very detailed information and instructions upfront and everything was confirmed shortly before my trip. All mails got instant feedback and booking and payment process was easy and secure. All transfers, tours (Blyde Canyon) and safaris (Kruger sunrise and sunset game drive) were on time and an enjoyable experience. I liked it very much and was very happy with the service. I would always consult Mmilo Tours if I was taking another trip.
Just Pestana Lodge wasn't in the best shape. It seemed to me that the lodge has gotten old and renovations and maintenance are very necessary. They had a massive flood before I got there but stained furniture and service which did not pay attention has nothing to do with a flood. But that is not on Mmilo Tours.
Sherry - Long Island , New York
–
US
Visited: April 2022
Reviewed: May 4, 2022
Email Sherry - Long Island , New York | 50-65 years of age | Experience level: first safari
Excellent Service
Tour was well organized .No Glitches from Start to finish . It was Very well planned .
Tour guide - Mr Henri was excellent , very Knowledgeable, patient and explained everything well.
Dealing with Patrick the owner/ tour operator of Mmilo was also a breeze.- very descent with money dealing and all.
Will go again and will use the same Tour operator if I can .
Thank you
Sherry
Zach Mathai
–
US
Visited: April 2022
Reviewed: May 3, 2022
Email Zach Mathai | 50-65 years of age | Experience level: first safari
Kruger experts, hands down
Henri was the perfect guide and his knowledge of the park and the habits of the animals is of great value... would definitely do it over again with him and with Mmilo..

Nate and Cheryl Ross
–
Visited: October 2020
Reviewed: Dec 8, 2020
Email Nate and Cheryl Ross | 50-65 years of age | Experience level: 2-5 safaris
A first class experience in every way
Patrick, the owner and operator, was simply amazing. Excellent communication while trying to decide exactly what to do. He made great suggestions and answered all questions. He then picked us up from our hotel and took us up to our safari lodge. I can't think of a more well-rounded and knowledgeable person to guide us and drive us. Just a delightful person to be around and spend time with.

We will use Mmilo Tours again for any and all of our travel needs and are telling all of our friends to do the same.
LLB
–
Visited: November 2019
Reviewed: Nov 23, 2019
Email LLB | 50-65 years of age | Experience level: first safari
Superb experience every step of the way
Everything was spot on from adapting my original booking at the last minute to ensure my trip could go ahead to the wealth of information provided on the trip. The car was so comfortable, every little thing considered and provided such as chilled water throughout the day and regular comfort stops offered as needed. My guide was Norman, how lucky I was to meet him and learn so much about the wildlife, environment and rich history of S Africa.
I can't recommend these guys enough, nothing was too much trouble and travelling solo I felt safe in the hands of these professionals all the way.
Andrew
–
US
Visited: June 2019
Reviewed: Jun 24, 2019
Email Andrew | 20-35 years of age | Experience level: first safari
Incredible adventure by Mmilo Tours to Kruger National Park!!!
Myself and friends did the 2 day (1 Night) trip from Johannesburg to Kruger National Park and it was truly incredible! Our guide, Norman, was fantastic...not only was his knowledge and experience in Kruger great, his personality and easy going attitude made the trip awesome! Norman made our trip better than i could have expected. Jamie, who communicates with the customers to set up the trip, was incredible to deal with! Her communication is great and extremely timely, she made it so easy to set up the tour.

Mmilo tours does a wonderful job accommodating your desire for trips in what you want to do and see and our trip was a perfect example of that. Next trip to South Africa, I will absolutely be contacting Mmilo Tours again for another adventure! Thank you Mmilo
Besim Sadikay
–
TR
Visited: May 2019
Reviewed: Jun 24, 2019
Email Besim Sadikay | 20-35 years of age | Experience level: first safari
Great One-Day-Safari experience
We had Day-Safari as three of us. The safari car was ideal for 3 people. Unlike the group safari tour vehicles, SUV car was very comfortable and protective against cold while twilight. Sun-roof of the car was very useful. Our excellent guide Mr. Norman was informative all the time.
The restaurant we stopped by for lunch was great. I would highly recommend Mmilo Tours.
Disclaimer
All corporate and/or tour info is provided by Mmilo Tours, not SafariBookings
The tours offered by Mmilo Tours are subject to their terms & conditions