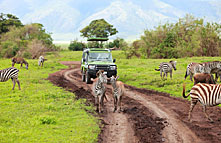 Jobovic Safaris
4.9/5 – 18 Reviews
Located In:

Size:

1-5 employees (Founded in

2012

)

Member Of:

SATSA

&

FGASA

Tour Types:

Small & medium group tours (Budget & mid-range)

Destinations:

Price Range:

$1,500 to $4,500

pp

per person

per day

(USD, excl. int'l flights)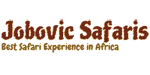 Rating Breakdown
Jonas
–
DE
Visited: January 2019
Reviewed: Feb 24, 2019
Email Jonas | 20-35 years of age | Experience level: first safari
Awesome 11-Days Safari Trip
The communication with the Company was very good. Answers always came in a few hours and all information we needed was given.

At the beginning of the tour the friendly guide and driver picked us up at the hotel in Johannesbourg and explaines everything very good.

We choosed the camping oportunity and this was very nice. We got tents and mattresses from Jobovic and the team showed us how to built it and gave us always important information about the place and for what we have to pay attention.

The whole tour was very interesting and we saw a lot of animals and we had a very nice time. The food was very nice. It was simple cooked breakfast/lunch/dinner but for a caomping side it was very good.

All in all I can really recommend this company and If I want to join a sfari again I'll choose this company again!
Bill
–
NZ
Visited: April 2017
Reviewed: May 31, 2017
Email Bill | 65+ years of age | Experience level: first safari
A Wonderful Adventure
We had an amazing time with Jobovic. Piet and Meshack looked after us very well and really knew what they were doing. They knew all the camps and included very successful game drives in the itinerary. Piet drove long distances with no signs of fatigue or loss of good humour. Meshack cooked great meals and could spot a buffalo in the densest bush. He was also very knowledgeable about birds.

All we had to do was put up our own tent. It was not difficult, and we got quicker as the days went by. The bed rolls were more comfortable than we expected and took away much of the sensation of "roughing it". We were advised in advance to bring inflatable pillows. They cost only 30 rand each from a camping shop in Cape Town and again, were perfectly comfortable.

Would we go on another Jobovic Safari? Of course we would!
Dave & Debbie
–
US
Visited: April 2017
Reviewed: May 13, 2017
Email Dave & Debbie | 50-65 years of age | Experience level: first safari
Unbelievable trip!
We just returned from our 13 Day Improved Southern Explorer Safari with Jobovic. It was truly the trip of a lifetime. Piet and Bryce were fantastic guides. The itinerary was perfect. Every place we visited was excellent. We did the camping option, but we did upgrade to lodges in 2 places. While we were a little apprehensive about camping out in the open in the middle of Africa, ultimately I think it enhanced the experience tremendously. We never had any worries. Bryce is an excellent chef and the meals were all extremely tasty and had a great variety. Piet is a driver nonpareil! An essential quality on some of the roads we took! The entire time I felt like we were in the most competent hands possible for this exciting trip. By the end of the trip, we felt like we were traveling with family.
John and Dorita
–
US
Visited: August 2016
Reviewed: Nov 12, 2016
Email John and Dorita | 50-65 years of age | Experience level: first safari
Amazing Safari experience with Jobovic Safaris
On our first trip to Africa, we experienced real adventure and amazing scenery. The 13 day "Southern Explorer" Tour gave us the opportunity to visit South Africa, Botswana and Zimbabwe. This well rounded itinerary offered us a wide variety of excursions and activities. The scenery was beautiful and we were able to see lots of wildlife and many birds on the various jeep drives and river cruises. Our tour guides, Piet and Bryce, were knowledgable and provided great meals at the campsite. They ensured we were well taken care of. We highly recommend this tour for anyone who enjoys real adventure and authentic experiences. Join Jovobic Safaris for a
memorable and exciting tour!
Natalia
–
IT
Visited: August 2016
Reviewed: Oct 6, 2016
Email Natalia | 35-50 years of age | Experience level: 2-5 safaris
Magic Africa
I did the 13-Day Improved Southern Explorer with Jobovic in August this year. I loved all the trip, expecially Elefant Sands! The lodges were simple, nice and most of them with swimming pool. Piet and Bryce were kind and professional. Bryce is a very good chef and we enjoied a lot the real african food! Good choice of extra activities and very good organization of tours and guided activities. Great!
Andrea
–
IT
Visited: August 2016
Reviewed: Oct 6, 2016
Email Andrea | 35-50 years of age | Experience level: 2-5 safaris
Great Experience!
We did 13-Day Improved Southern Explorer tour this year (lodge option). It has been a wonderful experience. Everything was well organized. The guide Bryce is an experienced and expert guide. The driver Piet is a professional driver. Both of them have a long experience in travelling with groups across Africa. We had great time with them! They did this tour lots of times, they know every place and they always gave us good suggestions.
Ian and Steve
–
Visited: April 2016
Reviewed: Apr 21, 2016
Email Ian and Steve | 65+ years of age | Experience level: first safari
Jobovic provided an excellent Safari experience
Wonderful Safari experience. Communication, by email, was immediate and respectful, no matter how trivial our questions. Piet (owner/driver) and Bryce (guide) provided excellent service attending promptly to our every need. We felt safe and secure at all times. Their knowledge of the animals and their habitat was first class. The catering was more than satisfactory. We particularly enjoyed the BBQ meals Bryce prepared in the campgrounds. The itinerary through Kruger, Botswana and Victoria Falls created many opportunities to see the native animals. Particularly loved the overnight camp in the Okavango Delta. This Safari exceeded our expectations. Piet and Bryce were more than tour leaders. They became good friends. We enjoyed their cameraderie immensely. We would have no hesitation recommending Jobovic Safaris.
Judith
–
DE
Visited: February 2016
Reviewed: Mar 3, 2016
Email Judith | 50-65 years of age | Experience level: 2-5 safaris
The safari of a lifetime!!
All communication with Piet before the trip started was fast, reliable and perfect!!
Every expectation we had on the trip beforehand were beaten.
Piet and Bryce went out of their way to make our time as enjoyable as possible. They are great guys and gave us lots of informations about the places we visited and the people we met.... Soon it felt like travelling with long known friends rather than "employed travel guides".
The campgrounds we used were all perfect and we enjoyed a lot of wildlife along the way!!
We did the 10 day bush babies trip - wonderful.... One highlight was chasing the next and although there were quite a lot of kilometres to be done, Piet made it feel like it was nothing!!
We can highly recommend Jobovic.com to people who love "down-earth, true-blue and real" experiences out in the bush of Africa.
We'd love to come back and do another tour with them one day!!
A big thank you again to Piet and Bryce for the very special and perfect time we shared!!
Matt
–
US
Visited: January 2016
Reviewed: Jan 23, 2016
Email Matt | 20-35 years of age | Experience level: 2-5 safaris
Jobovix Safaris was extremely well planned; we accomplished so much in a short period of time
we were impressed with Jobovic Safaris working with us on such a short notice to make our 9-day safari fit into our schedule! Each site we stayed at offered a unique and awesome experience. I would recommend Jobovic with the highest regard to anyone traveling to southern Africa. Amazing experience.
Lidia
–
IT
Visited: October 2015
Reviewed: Nov 12, 2015
Email Lidia | 50-65 years of age | Experience level: 2-5 safaris
Memorable experience with excellent safari operator Jobovic
My african dream. Africa a continent where J dream of returning as soon as possible.
Thank to Jobovic Safaris, especially many thanks Piet and Bryce, for permission to make a memorable trip for me, Daniele and Laura. With us, there were also two American, wonderful and beautiful girls, Kim and Becky, who are travelling around the world, and we enjoyed a lot. Our 11 days tour of southern Africa Wildlife trail started from Johannesburg at 5 a.m. in a wonderful day. We arrived at Kruger Park and slept at Satara campsite, the day after we explored Kruger park up to the north (campsite Punda Maria ) which is a beautiful area, wildest , an one of the best place to see animals in many groups. We then crossed the border to Zimbabwe to find ourselves in the beautiful campsite Norma Jean's. A magical place, English style , very refined and elegant. Breakfast from the lodge was memorable. The landscape seen from the lodge of lake Mutirikwe was enchanting. Then we visited the Zimbabwe ruins, one of the archaeological sites most famous in Africa. Heading north we put up our tents in the beautiful Antelope Park, a magical place where we found white horses, zebras and braziers always near the river. It was exciting the trip by boat on the river and saw a myriad of birds as the sunset. The next morning we visited Chipangali Park and we saw a lot of animals that have problems in nature.
In the afternoon we reached the overwhelming Ivory Lodge where we saw animals in their natural habit very close. The pool in front of the lodge was lit in the evening and we enjoyed a show of elephants like no others.
We then happily reached Victoria Falls, a unique show, in their full beauty thanks to the rainbow that day gave us. After crossing the border between Zimbabwe and Botswana we reached the incomparable Chobe Park where we put on our tents in an amazing campsite. The cruise boat and the game viewing met our expectations. We saw every type of animals: elephants , giraffes , impala , lions. hippos, crocodiles etc etc. Dinner and breakfast reserved for us at the restaurant of the lodge were fantastic.
On the way to Johannesburg we stopped at Napa and Palapye and we had the possibility to meet local people.
Special thanks to Jobovic Safaris which allowed us to make this journey, for all we have seen and learned of Africa, for the extraordinary sunrises and sunsets, for the chance to sleep under the starry sky of Africa in contact with wildlife, for all the breakfasts , brunches and dinners in campsite and in the most exclusive lodge.
Another big thank goes to Piet and Bryce who allowed my friend Laura, not in good standing with the visa for Zimbabwe, could return to Johannesburg from the border, and then retrieve her a few days later at Kasane airport in Botswana, so that she was allowed to complete her tour.
A big thank to Bryce's mom who recovered Laura late night in Johannesburg and brought her to the Hotel.
Thank you very much Jobovic Safaris. J hope to see you soon.
J recommend Jobovic Safaris to everybody who wants to see Africa.
Lidia , Daniele and Laura.
Disclaimer
All corporate and/or tour info is provided by Jobovic Safaris, not SafariBookings
The tours offered by Jobovic Safaris are subject to their terms & conditions