Weather & Climate – Saiwa Swamp NP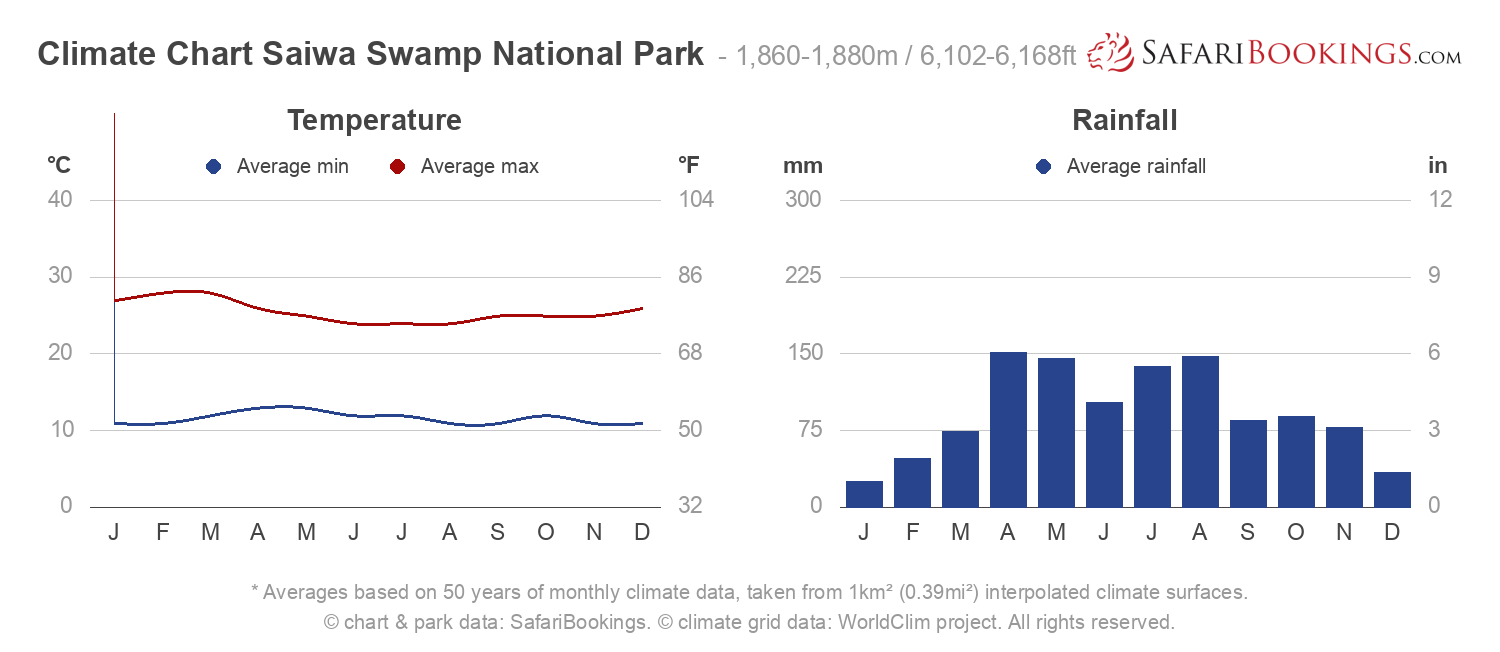 Climate Chart Saiwa Swamp National Park
– 1,860-1,880m / 6,102-6,168ft
* Averages based on 50 years of monthly climate data, taken from 1km² (0.39mi²) interpolated climate surfaces.
© chart & park data: SafariBookings. © climate grid data: WorldClim project. All rights reserved.
Saiwa Swamp has a warm and humid climate with high rainfall. Due to the proximity to the equator, temperatures don't vary much. The average afternoon temperature is around 26°C/79°F, but it gets cooler overnight with a temperature of about 12°C/54°F. There is a bit of rainfall throughout the year, but a distinct Wet season brings plenty of rain from April to November.
Dry season
–

December to March
December & January – December and January are dry, although it can still rain occasionally. The days are mostly sunny.
February & March – The rain usually picks up a bit in February and increases through March. There are still a lot of sunny days.
Wet season
–

April to November
April, May, June, July & August – This is a long period of high rainfall. There are many overcast days and it can sometimes rain all day. Road conditions might deteriorate.
September, October & November – Rain decreases a little in September. It can sometimes rain for days, but there are many days with sunshine as well.
Want to Visit Saiwa Swamp NP?
Saiwa Swamp National Park
Saiwa Swamp NP Photos
View Photos
(10)